This easy-to-make butterfly light switch cover will add pizzaz to any girl's room, and the great thing about doing it yourself, is that you can really customize the colors to match your room.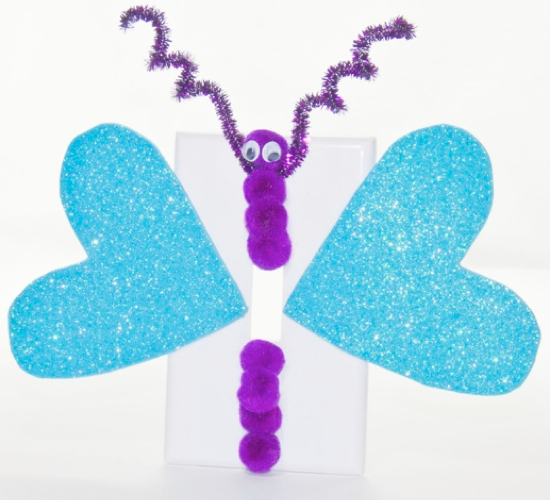 Materials Needed:
A screwdriver, foam paper, scissors, 6 to 8 pom-poms, a pipe cleaner, hot glue, and 2 googly eyes.
Instructions:
1. We found that cutting your foam paper into matching heart shapes was the easiest way to make the wings. Draw a heart shape (or something close to it) on the back of the foam paper and cut along the lines. After cutting the first heart, trace it onto another section of the foam paper to ensure that both of your wings are symmetrical.
2. Hot glue all of your objects into place, as shown. Very Important: The screw holes are located under the butterfly's body, so be sure to leave that space empty until after you've screwed the switch plate back on the wall.