As if they're not cute enough already! Halloween costumes for pets are the most adorable thing on the planet. I don't know how they feel about sporting one, but they are sure to be the hit of the party.
As cute Halloween pet costumes become more and more popular, they're available for purchase on most on-line Halloween costume retailers. Even Amazon has a large selection of dog and cat costumes, in everything from Super Dog to Pumpkin Pet. And, if you're crafty enough, you could even make one of your own!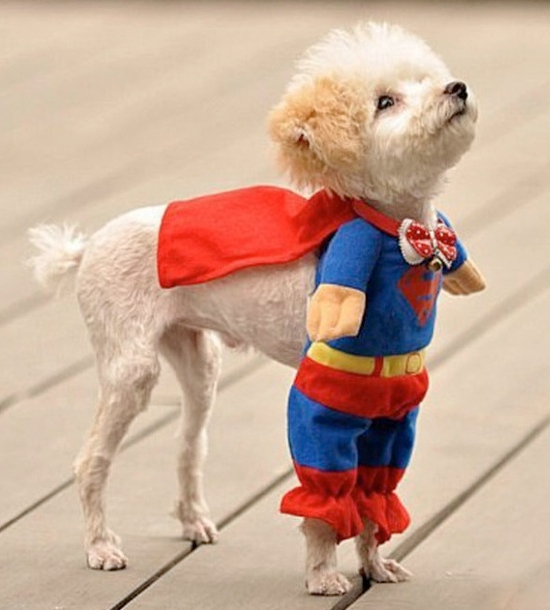 Little Elephant Pet Costume. It's better than a real elephant because it will fit in your lap while driving: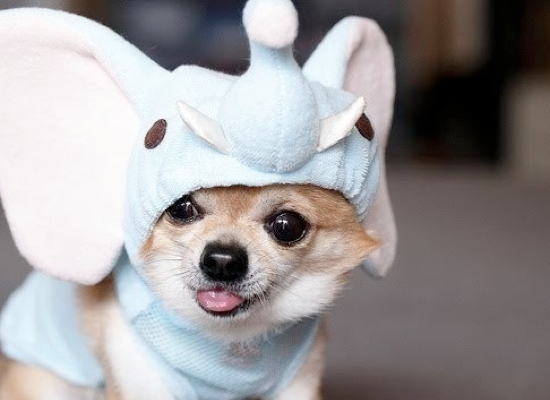 Looking for the cutest hand crocheted pet hats? Look no further, I've found them on Etsy. I can't tell if this cat is amused or really pissed off: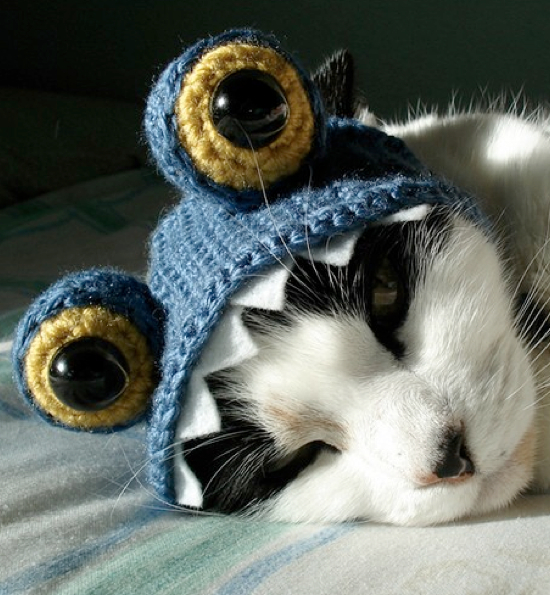 A Chia pet dog costume! Genius!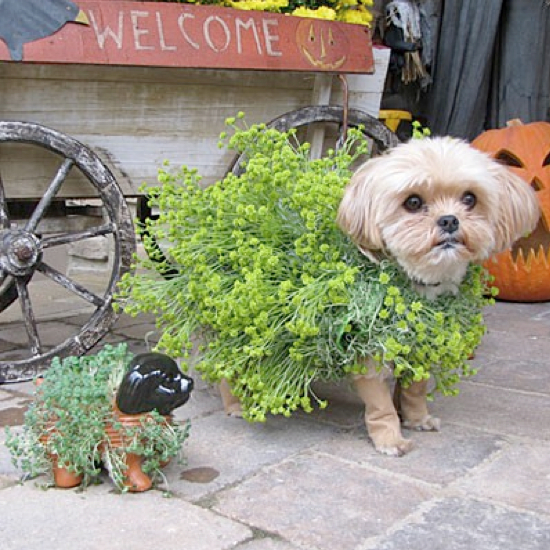 A Bunny Ear Cat Costume. Believe it or not, this came out of a book called Fashion Cats. It's a book dedicated to "cat fashion photography". This was after the release of their first book, The Enchanting World Of Kitty Wigs. Seriously. Smile.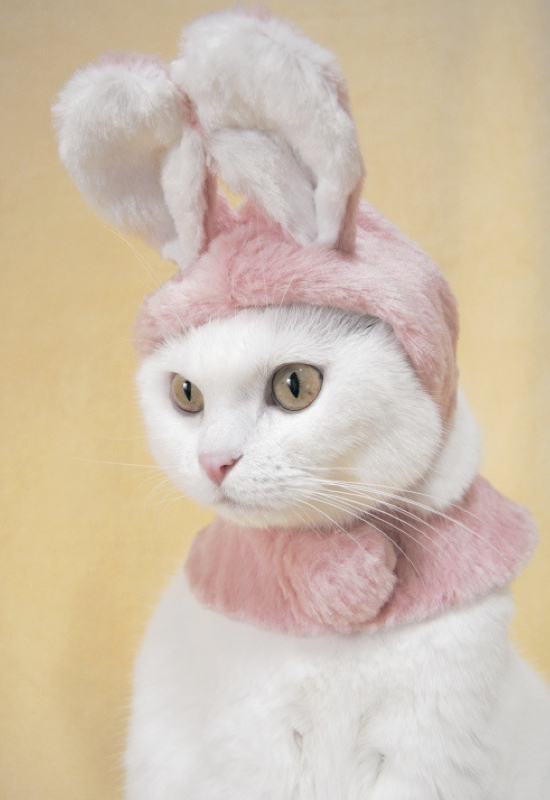 The Lady Is a Tramp Pet costume. Hilarious! It's your grandma's dog in your grandma's clothes: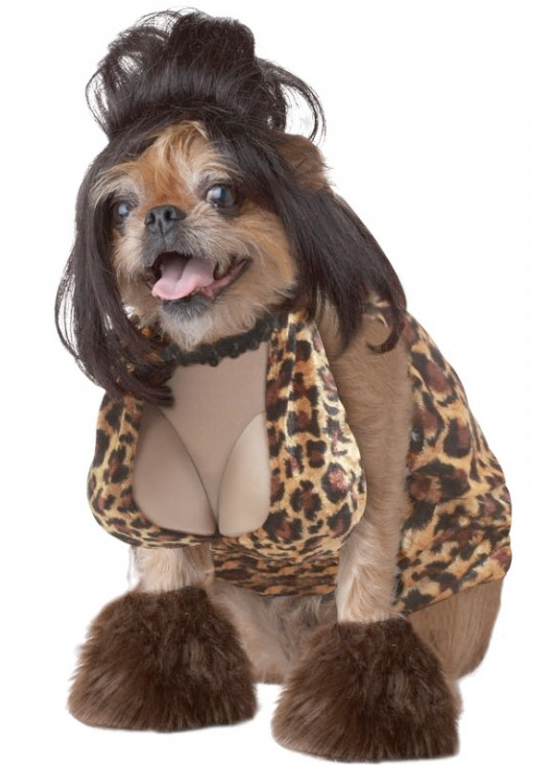 Harry Pawter Dog Costume. That's right! Harry Potter ain't got nothin' on this cute little pup: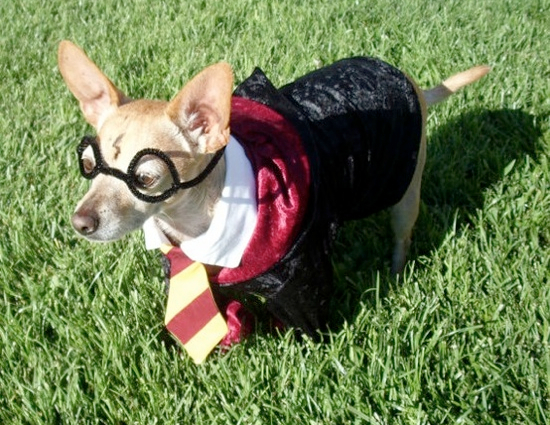 A Butterfly Dog Costume. The headpiece really completes this one! I like the irony of a delicate costume on a rough and tough dog: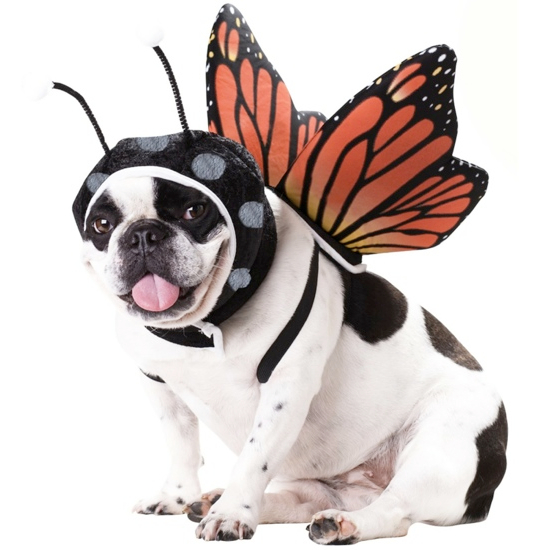 I guess this is pretty cute. Smiles.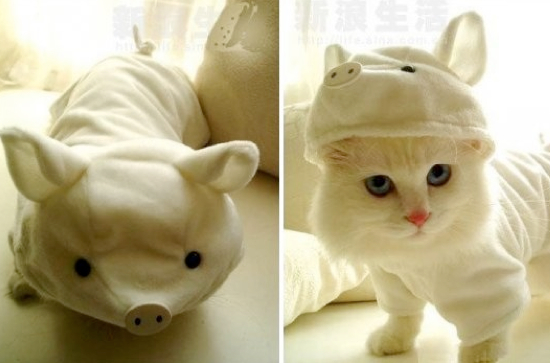 I really don't know what this dog is wearing, but who cares? It doesn't need a costume! Seriously, it's the cutest thing I've ever seen. His name is Mr. Winkle.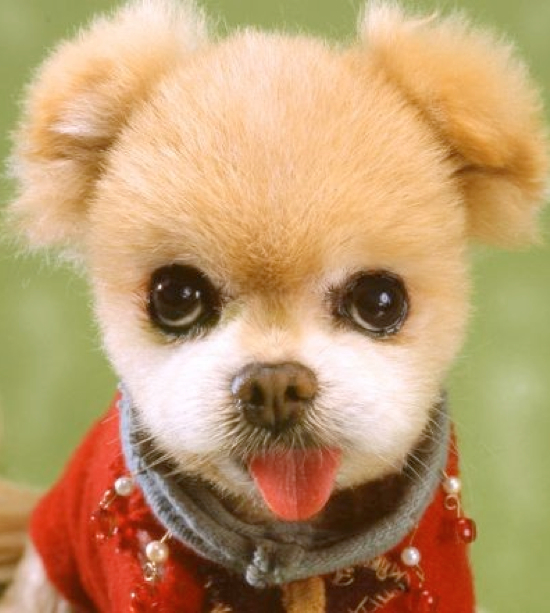 A Ninja Chihuahua, ready to strike: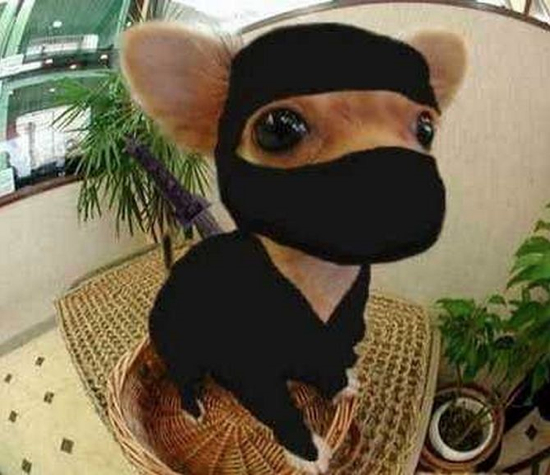 This is the Aries Cat.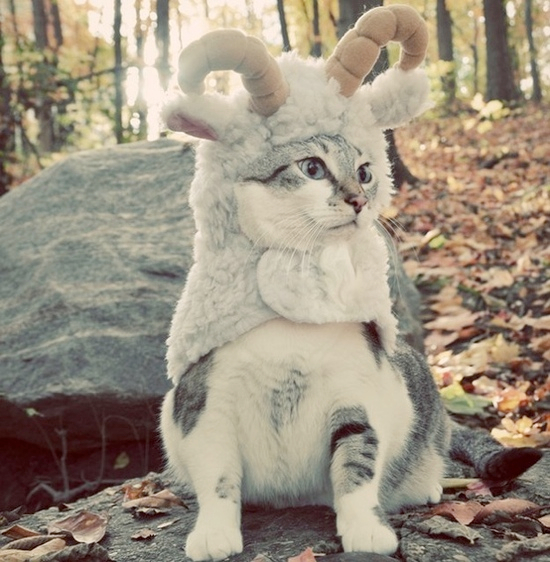 A pet giraffe costume that doubles as warm puppy pajamas:
An Ewok Star Wars Dog. Yep, I definitely need one of these.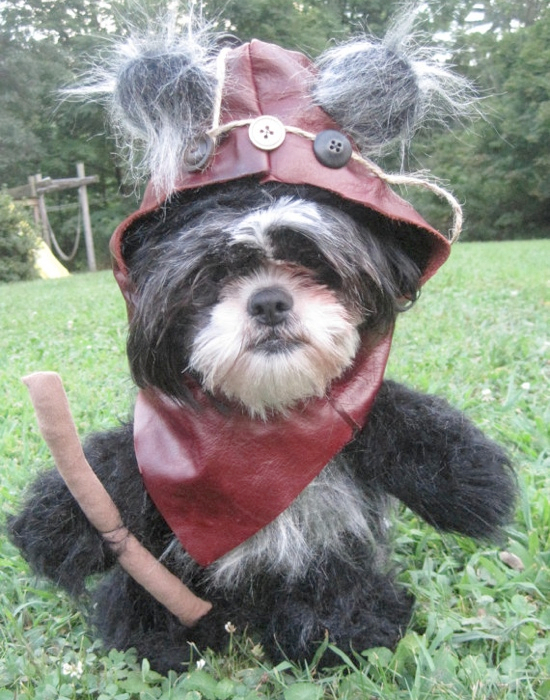 A fuzzy little pet hat. Little Pink Riding Hood?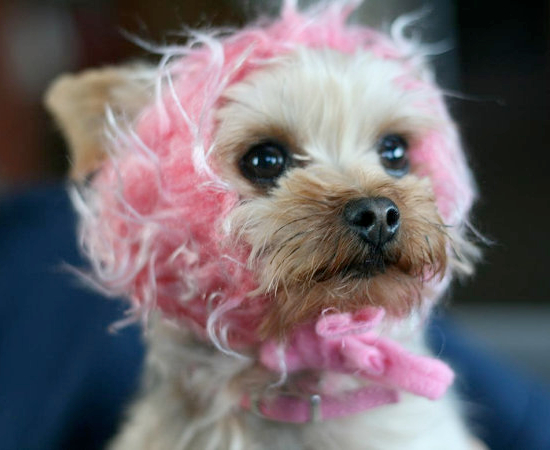 A unique Halloween Cat Costume – Indian Headdress: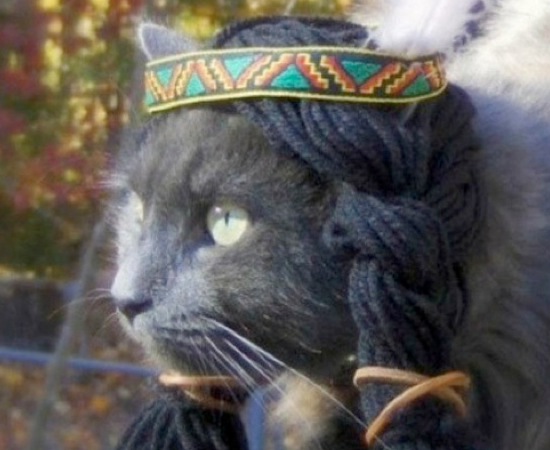 A Yoda Dog Costume instantly adds intelligence and composure.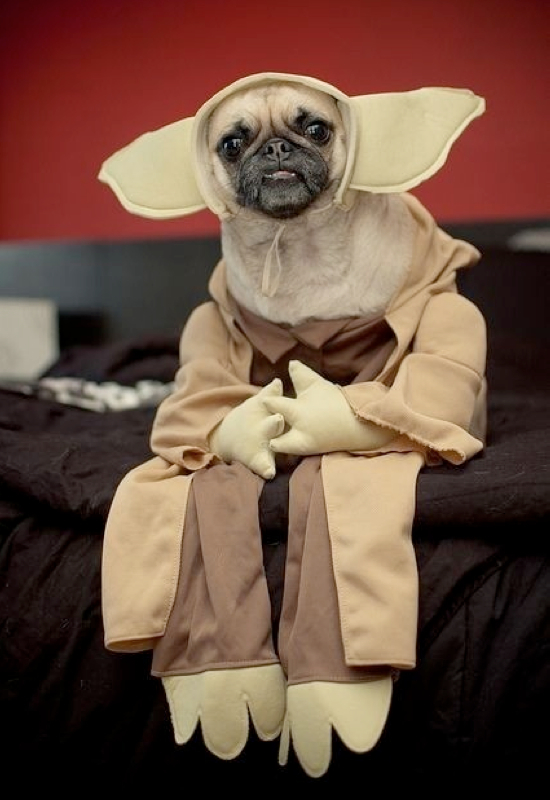 Grrr…..I'm a panda!
Wonder Woman Dog Costume. Just showing up to save the day!
Cute Dog Halloween Costume: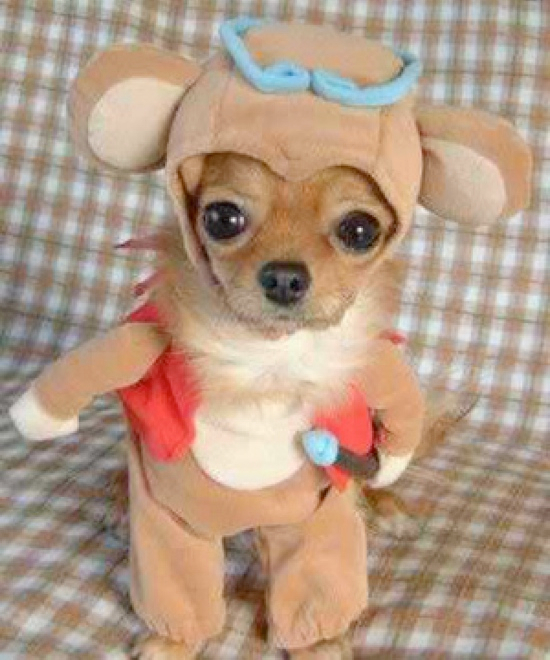 The classic lion mane cat costume. Turn your kitty into a fearless lion: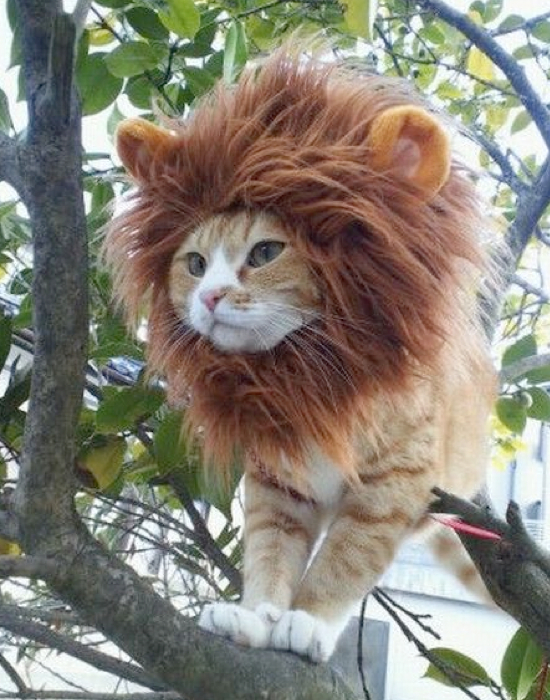 Meet Boo, the most darling pomeranian! Here he is, dressed up in a pumpkin dog costume.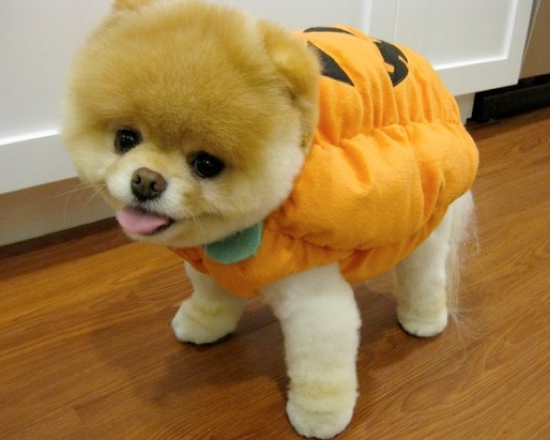 Handmade pumpkin pet hats. They look so happy to be wearing one: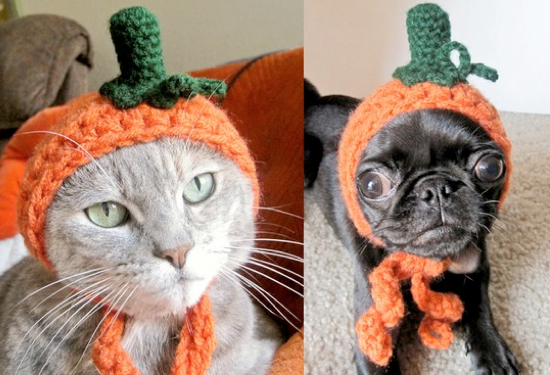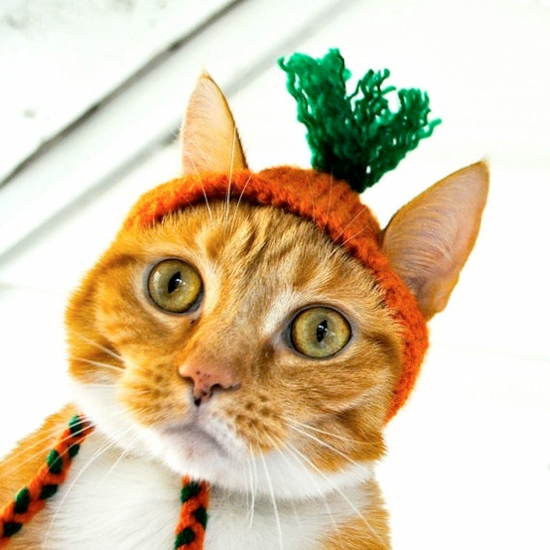 Leave a comment...