Creative Birthday Party Treats
Kids love yummy snacks, and these creatively cute birthday party food ideas will really make your party a hit! Yes, you will immediately become the COOLEST mom and dad, ever. Only one step down from a super hero. Let's break out the apron and let the party begin!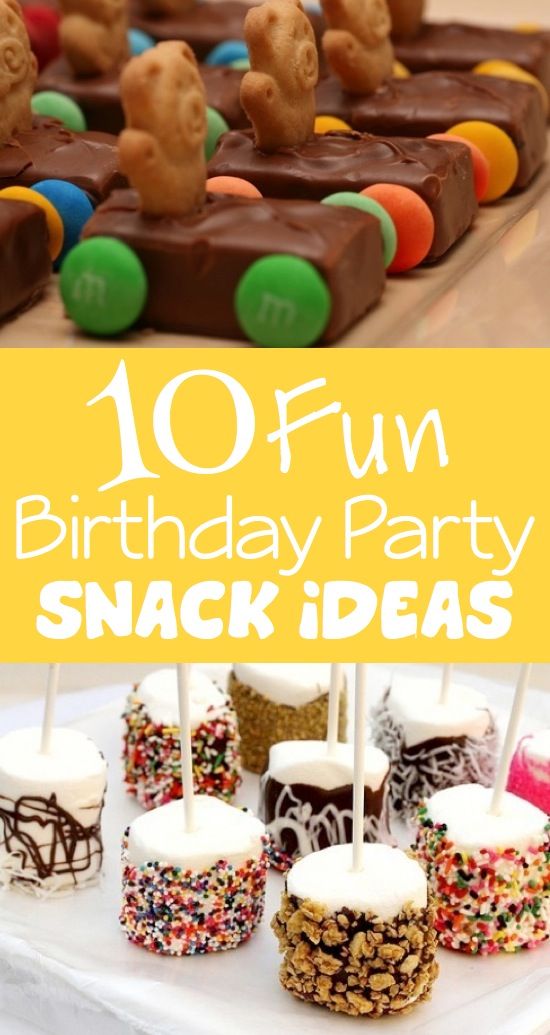 1. Coney Snack Mix
Are you looking for easy kid's birthday food? A snack mix in one of their favorite dessert containers couldn't get any easier! Just throw together some Teddy Grahams, pretzels, animal crackers, M&M's, yogurt covered raisins, and anything else your kiddos love to munch on and throw the mix into colorful ice cream cones.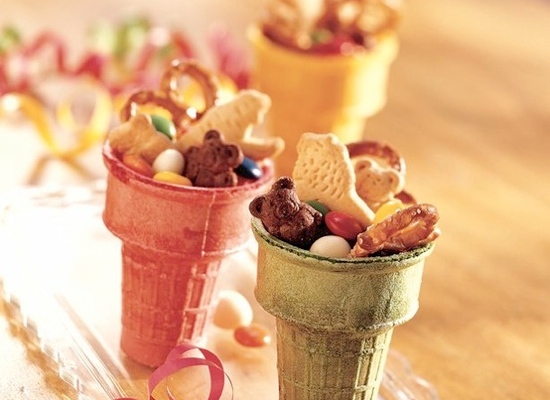 2. Teddy Bear Race Cars
These are adorable! This candy snack is especially fitting for a boy's birthday party or any car themed party. These are simple to make with Teddy Grahams, Milky Way bars, chocolate melts, and M&M's. Simply use the melted chocolate as glue!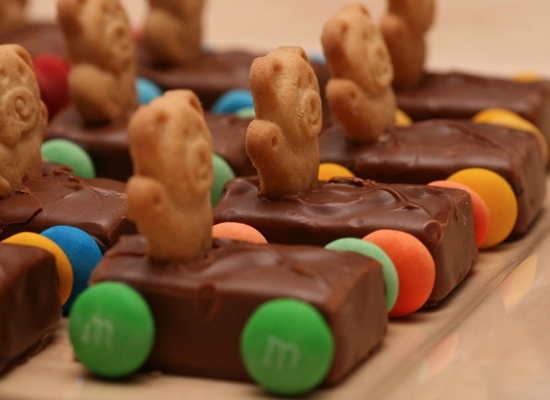 3. Worms In Dirt
Worms in dirt? Gummy worms in crushed Oreos! This party snack idea might be best for an outdoor garden party, as it might get a little messy, but the kid's will love it! Place small bowls or paper cups by the "dirt" plate so they can scoop up their own little share of awesomeness.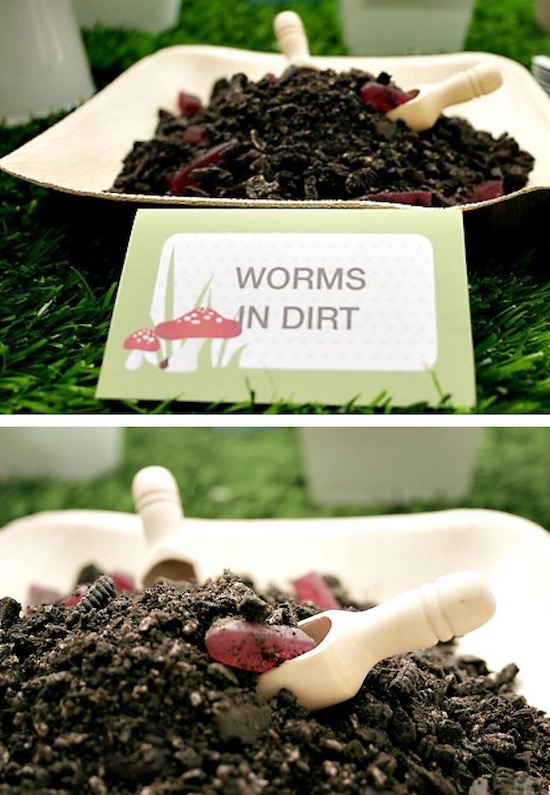 4. Shark Attack
With some clever carving, watermelons can make for fun and practical serving dishes. I especially like the shark idea filled with gummy fish. You can also opt to use the hollowed out watermelon to fill it back up. The blue Jell-O as the ocean water really tops it off. This would be quite the conversation starter at the dessert table!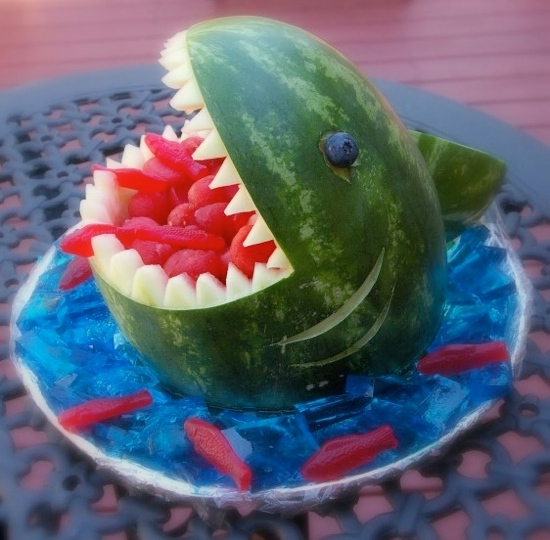 5. Apple Smiles
This is a simple but fun party food idea that you could literally bite your teeth into. All you will need are mini marshmallows, apples, and peanut butter! Use the peanut butter as glue to hold the "teeth" in place. I'd also recommend a little lemon juice on the apples to keep them from browning.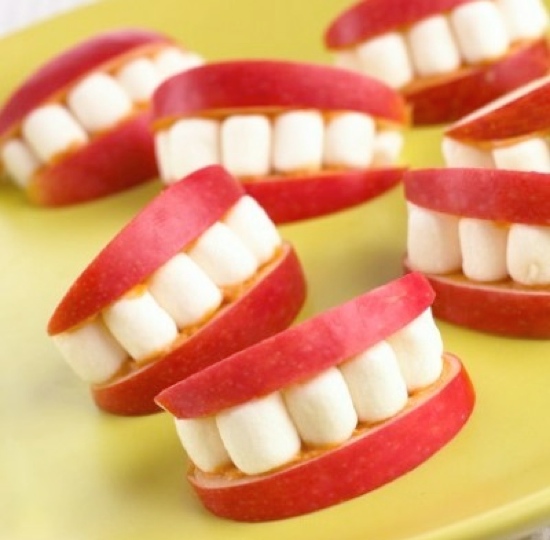 6. Fish Bowl Jello
Gummy fish swimming in Gelatin? Super cool! I like the fish bowl idea used as a table centerpiece and individual clear plastic cups for actual serving. This would be great for any summer party.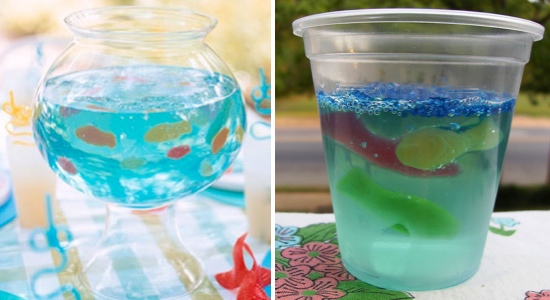 7. Rice Krispie's Paint Brushes
Rice Krispie's treats have always been one of my favorite gooey desserts, but putting them on a stick and dipping them in chocolate melts is just plain genius! They would be a hit at any type of party, but would suit a paint theme especially well.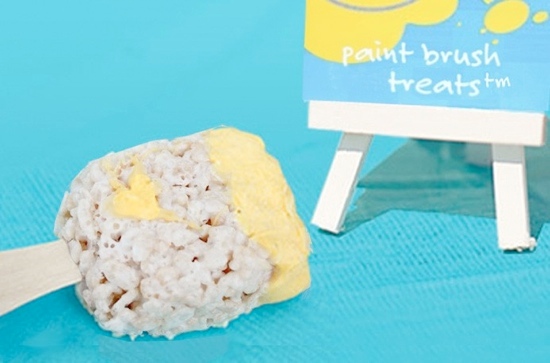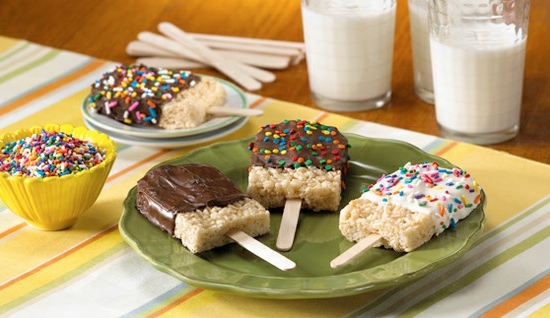 And, if you're going to make Rice Krispie Treats for a birthday party, try this Cake Batter Recipe! A fun twist on this classic treat with a yummy cake flavor and colorful sprinkles.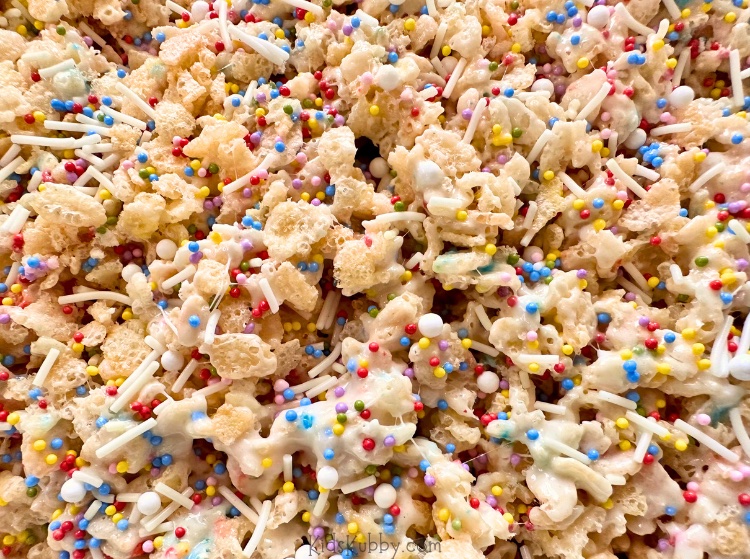 8. Marshmallow Fun Pops
Dip them, dunk them, coat them, eat them! The cutest finger food, ever. You can get creative with all sorts of fun candy coatings and toppings, and even make them to match your theme.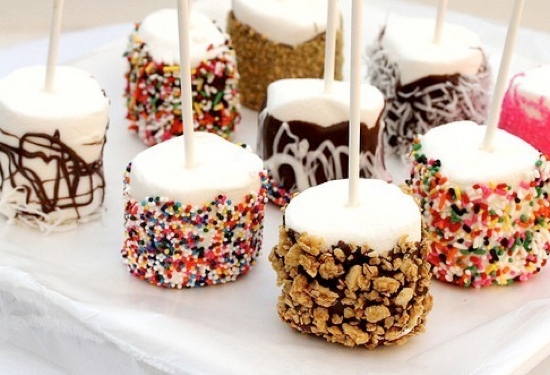 9. Caterpillar Grape Kabobs
A healthy party snack your kids will actually eat! These adorable fruit skewers are made with bamboo sticks, mini chocolate chips, and frosting to hold the chips in place. Easy!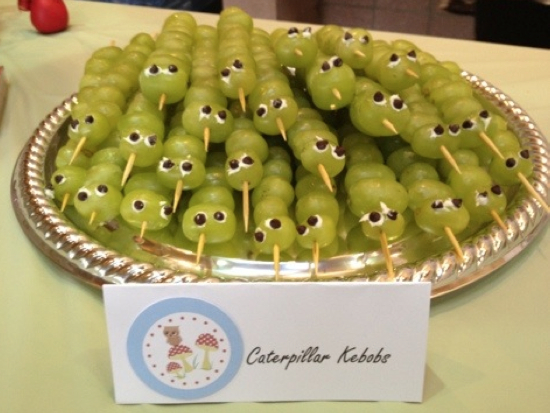 10. Banana Split Bites
You can't see the ice-cream, but it's tucked away inside of the banana. You can also dip the chocolate in peanuts, coconut, or anything else that your heart desires. Keep some napkins handy! They're messy but so worth it.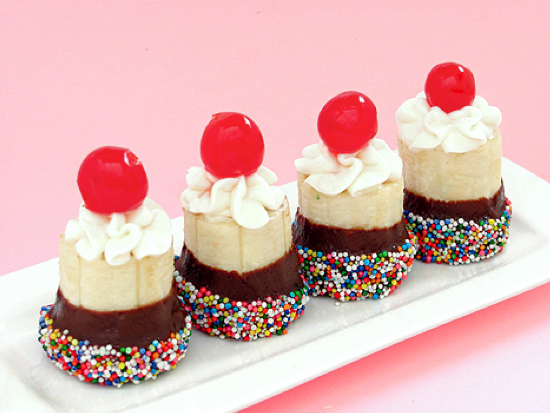 11. Mini Corn Dog Muffins
The tastiest finger food! Kids love hot dogs, especially when they're coated with delicious cornbread. These will be the first thing to disappear at your next party. They could even be made for a quick dinner! Corn Dog Muffins Recipe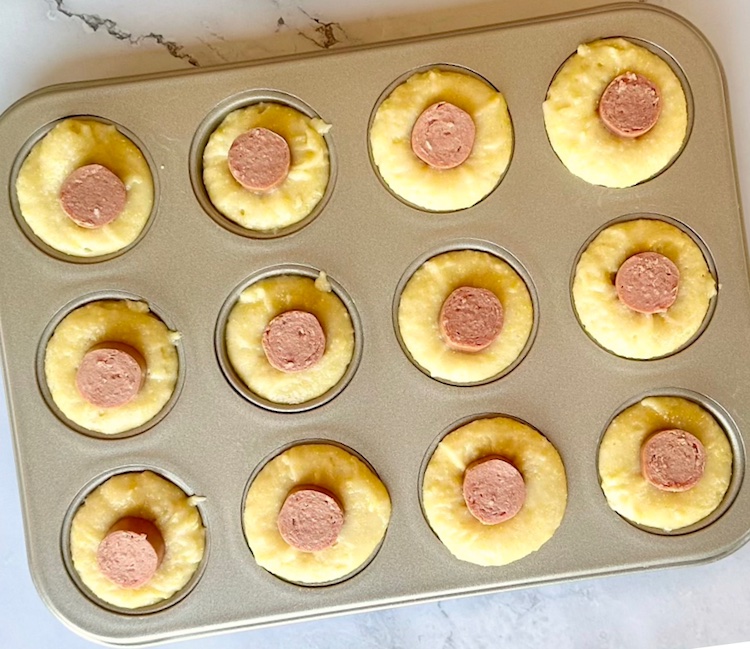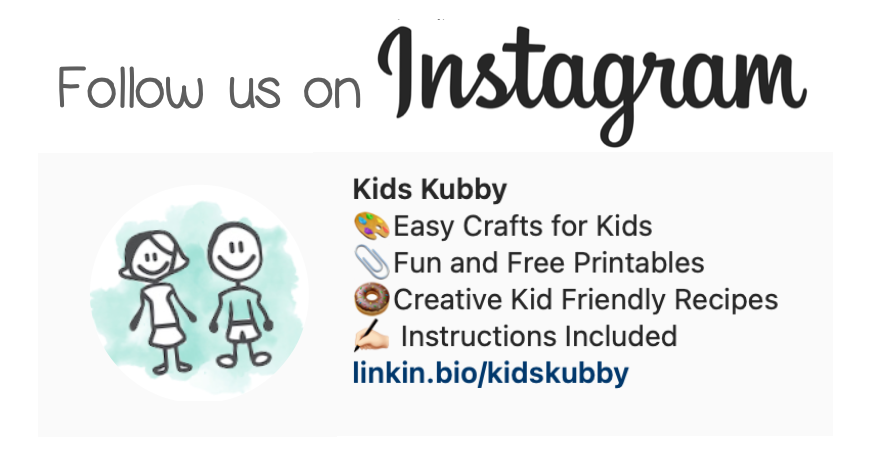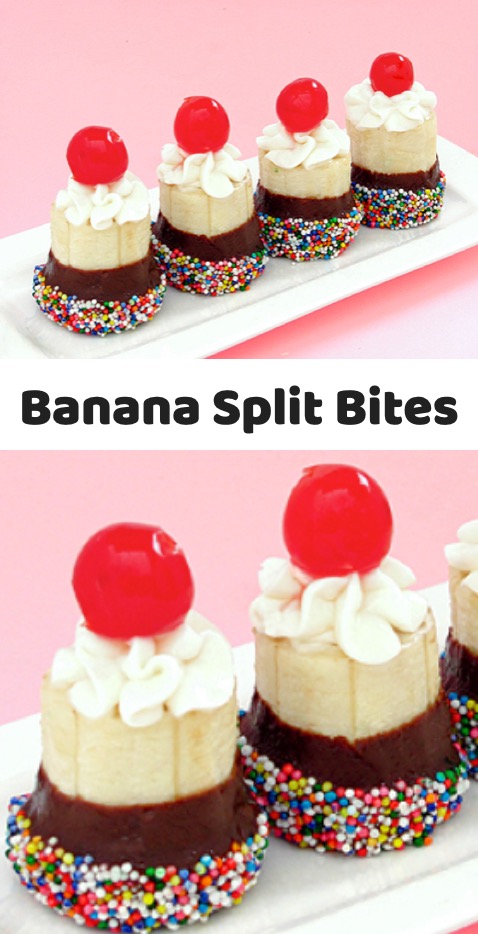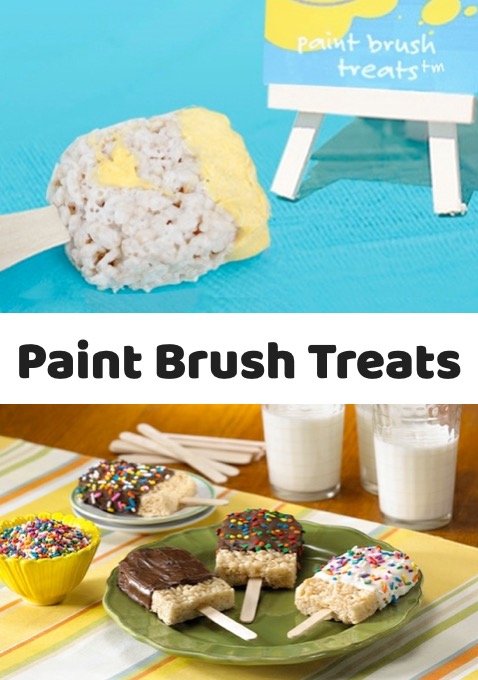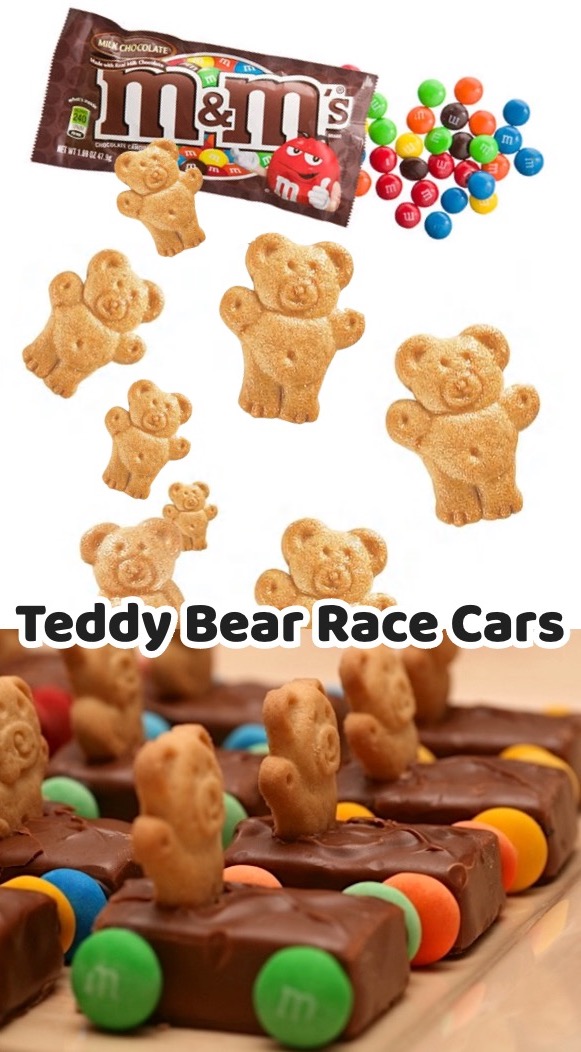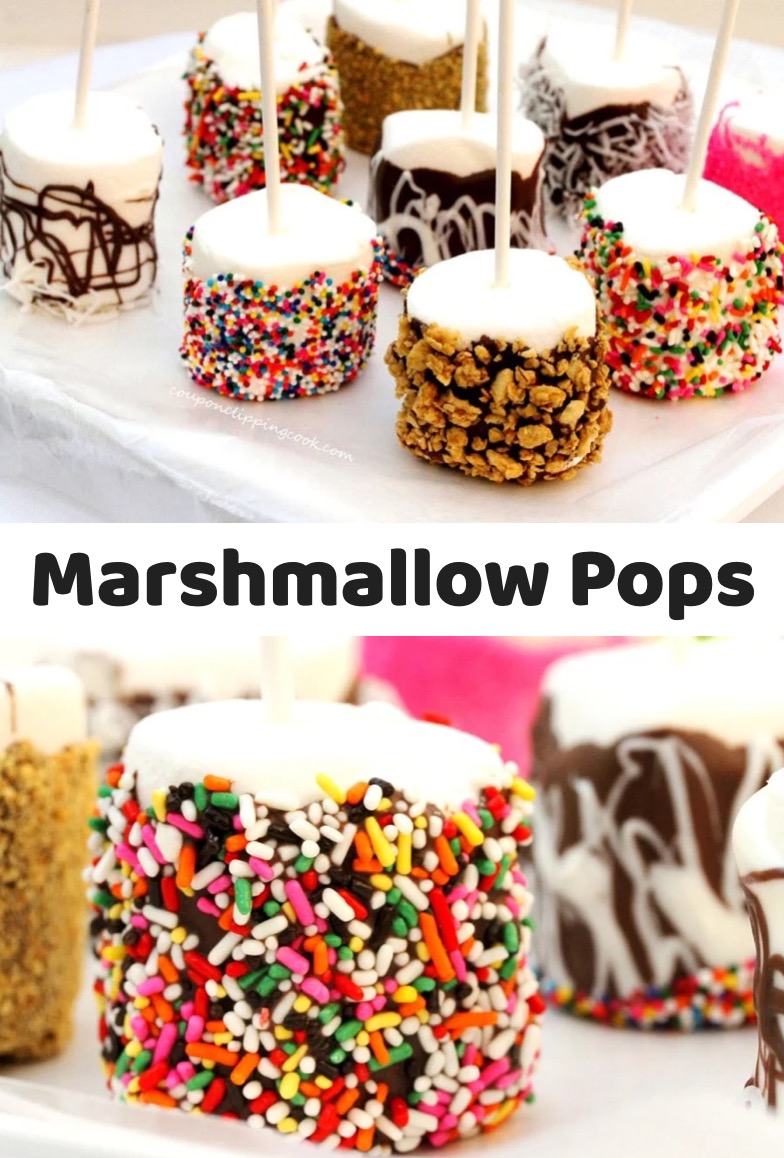 Leave a comment...