Bubbles are an economical way to keep your kids entertained for hours. They're great for play outside, and even better for parties! They're the perfect kid's activity, especially on a budget. Here are some awesome bubble ideas for kids:
Consider a bubble refill station for an outdoor birthday party. You can even make your own birthday party bubbles, use recycled containers for cups, and use homemade bubble wands.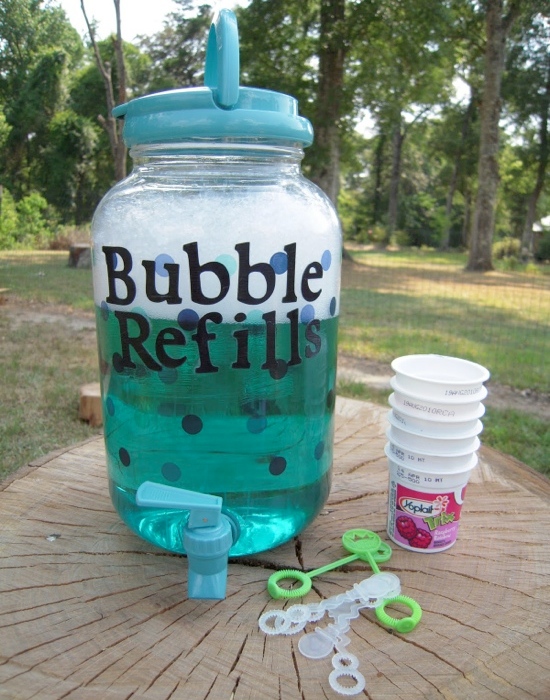 The kid's will get a kick out of this bubble snake maker. And, chances are, you've already got the materials needed! You can even make several of them for a party and then have a contest to see who can make the longest bubble snake.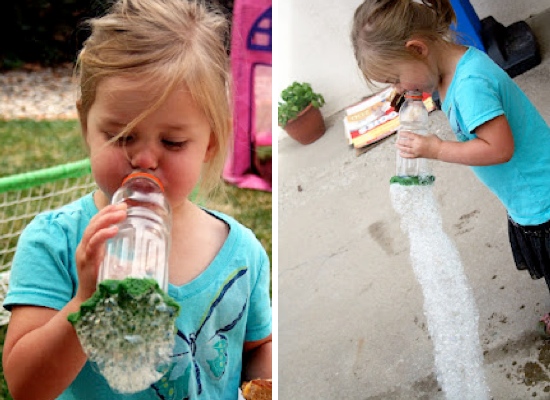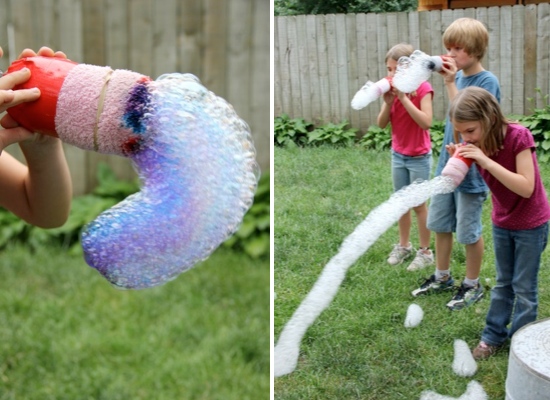 Bubble art! It's almost as much fun as blowing bubbles into their chocolate milk: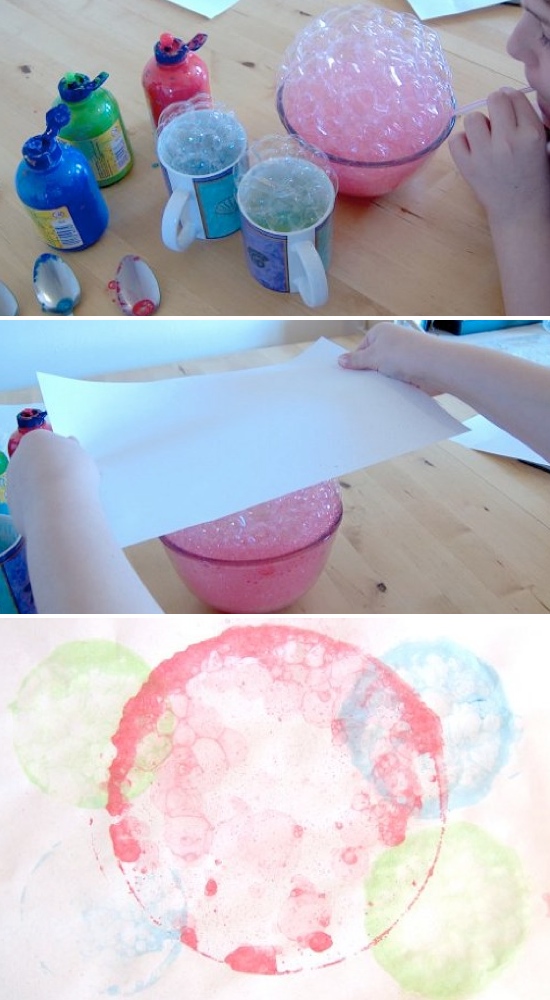 They say bigger is better, and when it comes to bubbles I think they might be right. You can create this giant bubble wand with a hula hoop, small plastic pool, and homemade bubble solution.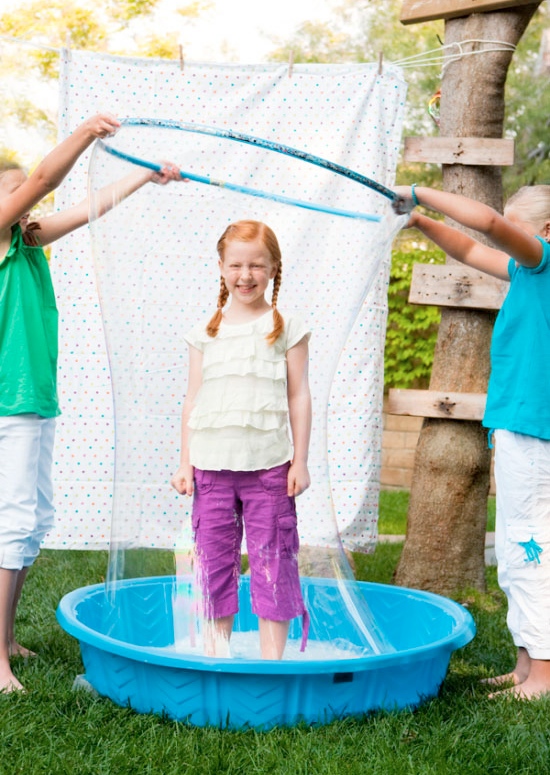 Check out these homemade bubble wands using simple household items such as cookie cutters, fly swatters, strainers, funnels, spatulas, rubber bands, and lids. This is an interesting way of getting a variety of different bubble shapes and sizes:
DIY bubble wands: it's easier than you think! Straws, string, rubber bands, and pipe cleaners are all ideal bubble making toys: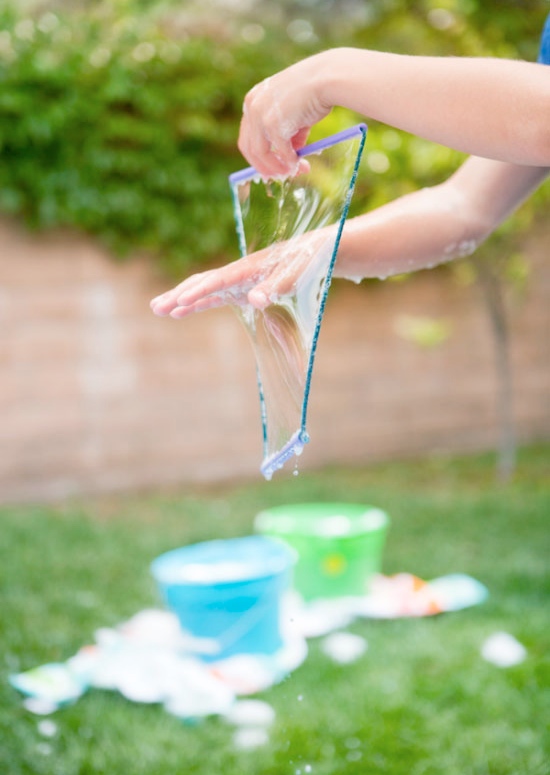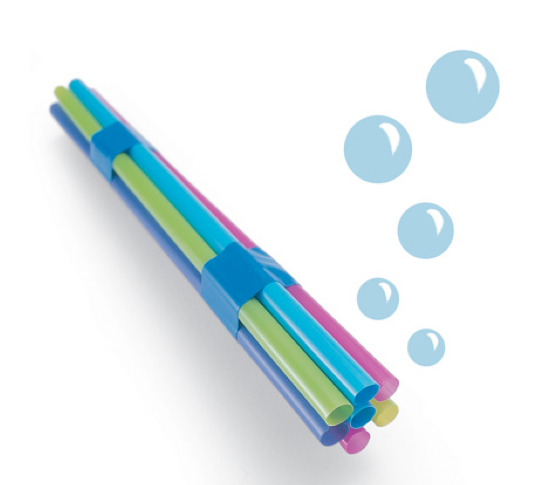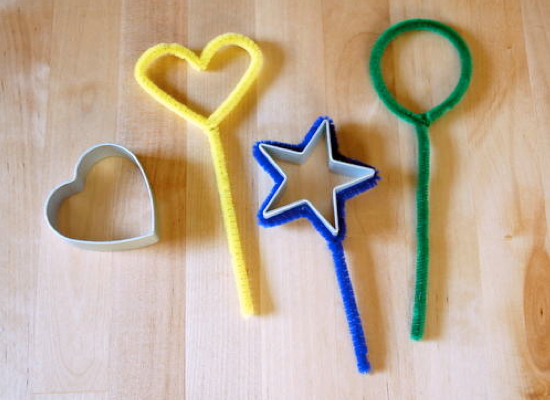 Check out these enormous bubbles on Stinson Beach. Amazing!
Leave a comment...