I stumbled across this new fun and exciting crayon craft a couple of weeks ago on Pinterest, and have found some creative melted crayon art projects that I just had to share. They've become so popular that you can even buy really unique melted crayon wall art on Etsy! But better yet, spend a couple of hours making your own custom crayon canvas design to match your personality and room decor.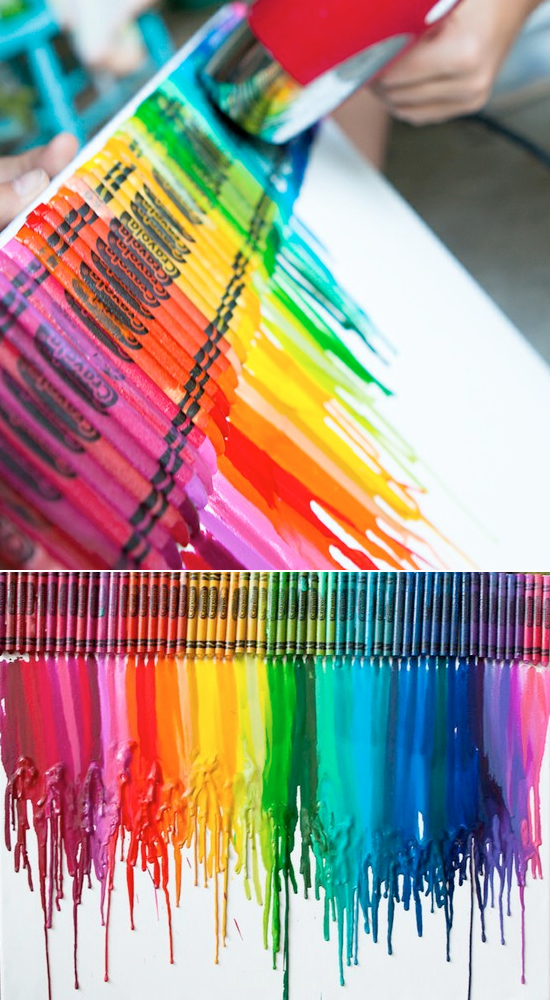 How To Make Melted Crayon Art
SUPPLIES:
crayons (Crayola brand works best)
newspaper
canvas
hot glue gun
blow dryer
INSTRUCTIONS:
Whether you want to use every color of the rainbow or perhaps just a few select colors, hot glue your crayons with the tips facing down onto the top of your canvas.
Because of the possibility of spatters, place your canvas on newspaper in an area that won't run the risk of ruining anything near by.
With your canvas upright leaning against a wall, use your hairdryer on its hottest setting to melt your crayons. Start with your hairdryer on high to get your crayons off to a good start, and then turn it down once they start to drip to prevent splattering.
Melted crayon art with umbrella silhouettes are a whimsical way to showcase your crayon drips. Use painters tape and plastic wrap to mask off the portion of your canvas that you don't want the crayons to drip. Neat! You can also place your crayons directly in your hot glue gun for the same kind of effect. Don't plan on using it again for normal use, though! It might be worth your time to invest in a new hot glue gun and use the old one for melting crayons.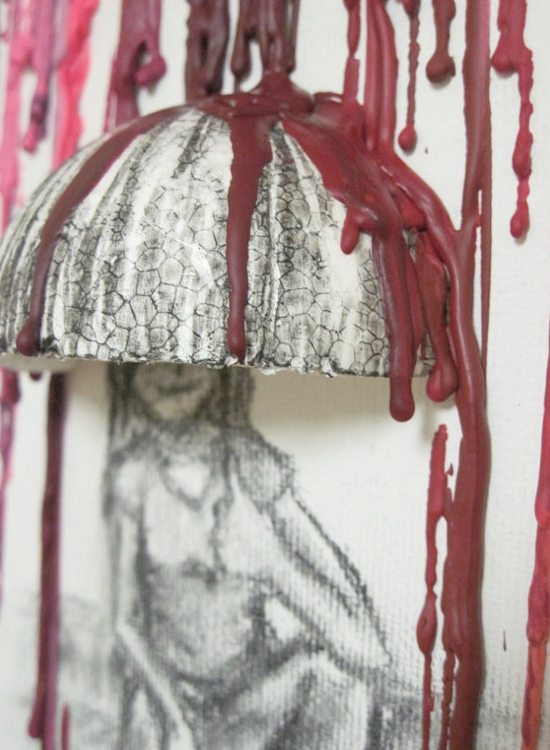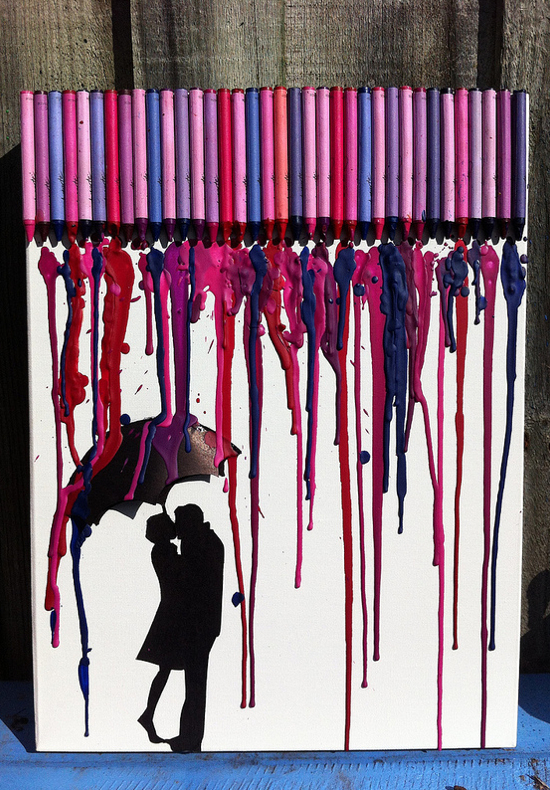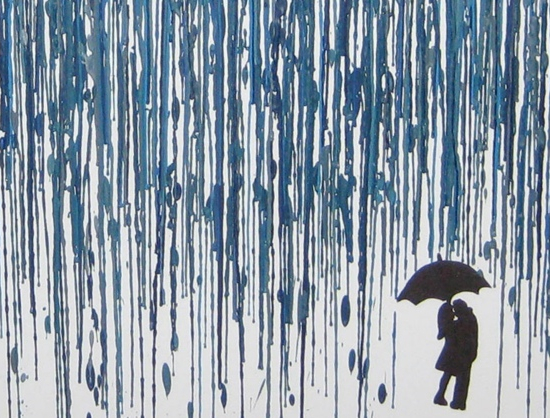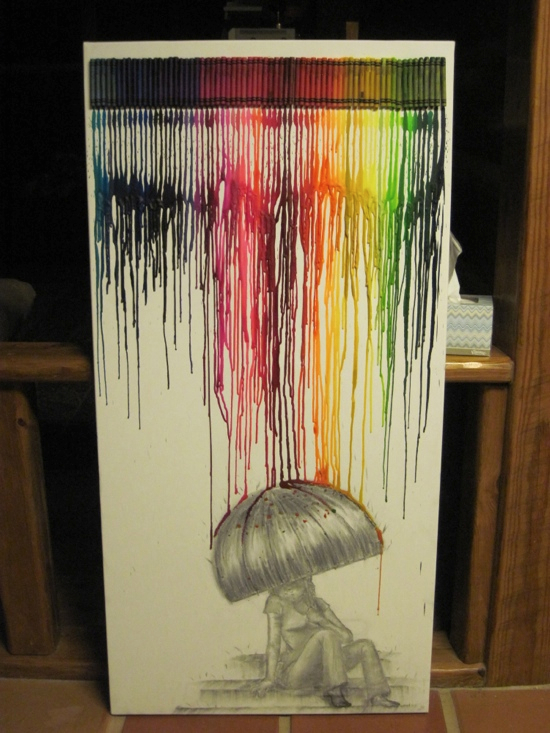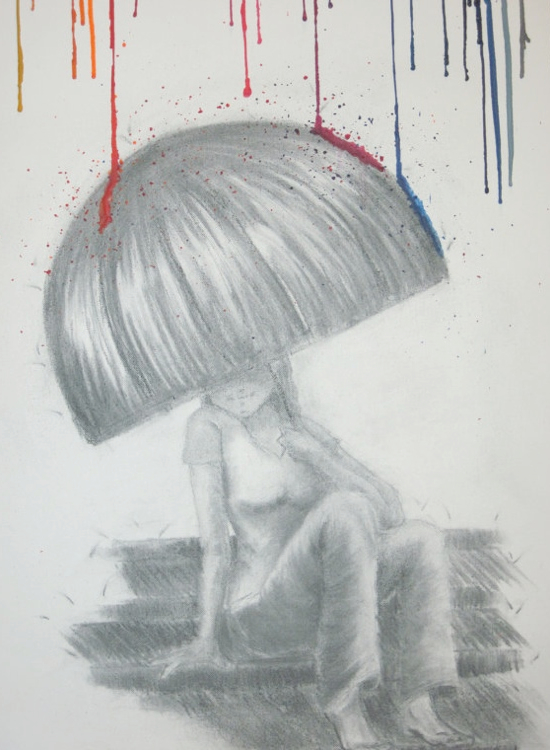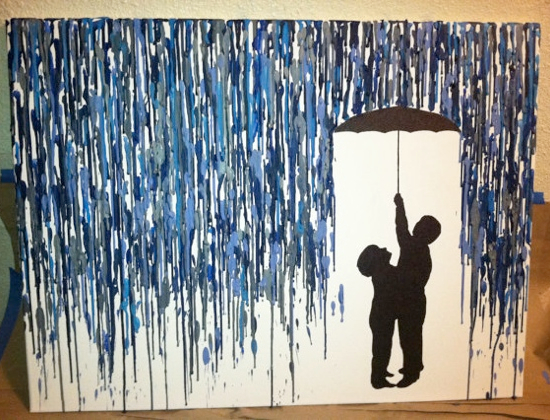 Create a melted crayon flower garden by turning your canvas upside down after the crayons dry. The drips make for perfect stems! Apply as many dry or fake flowers as you'd like with a hot glue gun. You can also make your own petals out of felt or craft paper.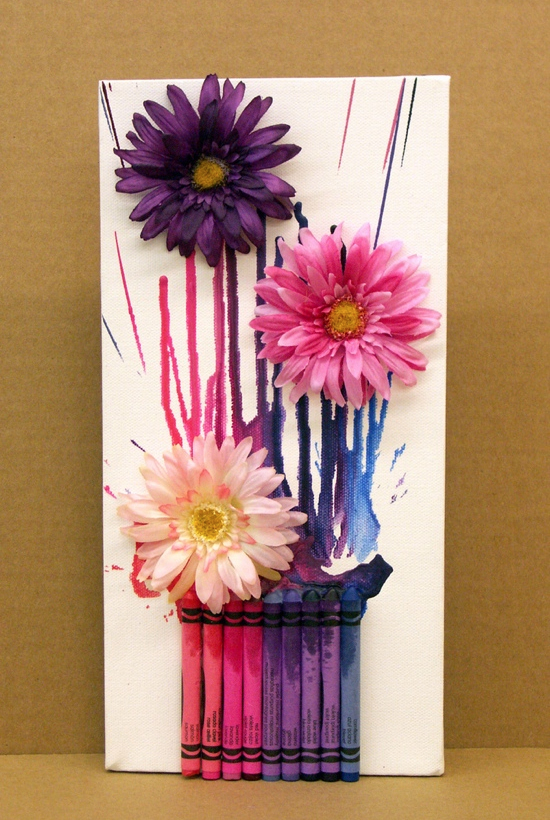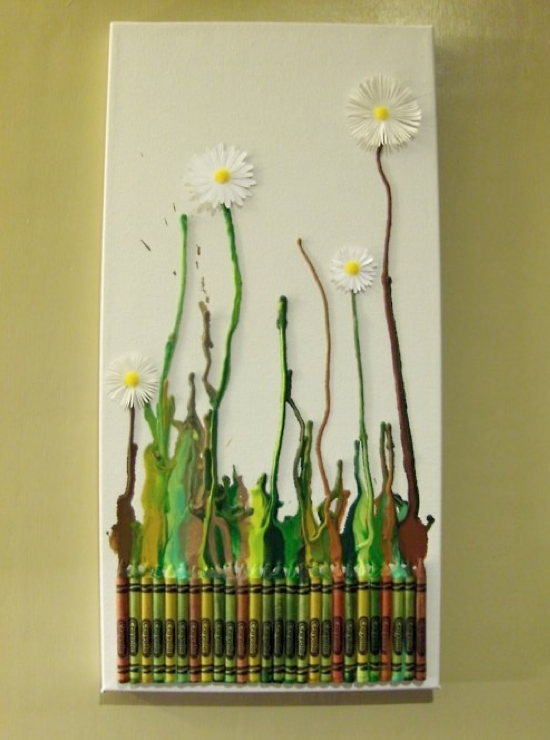 This one takes a little more time and patience, but a melted crayon heart looks amazing! Use a heart template and place it in the middle of your canvas. Place your crayons around your heart shape and hot glue them down. Work in small sections to make sure your crayons melt in the right direction.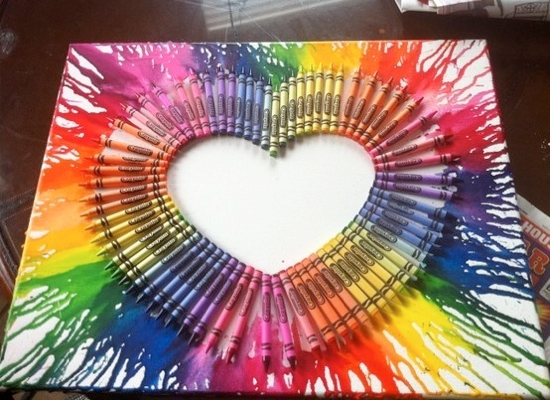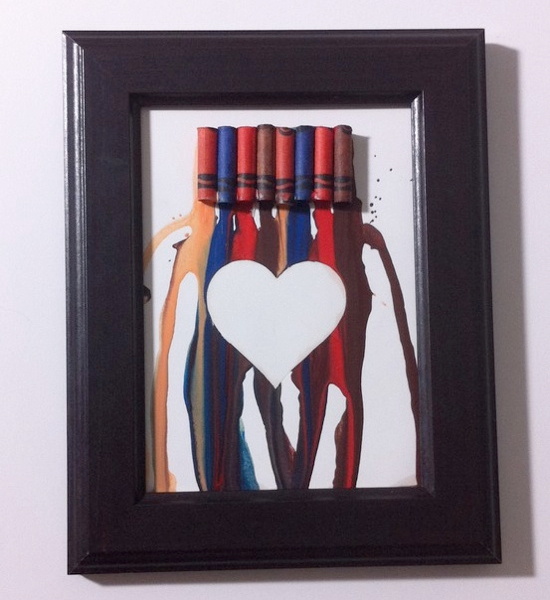 These melted crayon trees look cool, almost resembling a weeping willow. Before melting your crayons; paint, draw, or glue on a tree trunk and stem silhouette.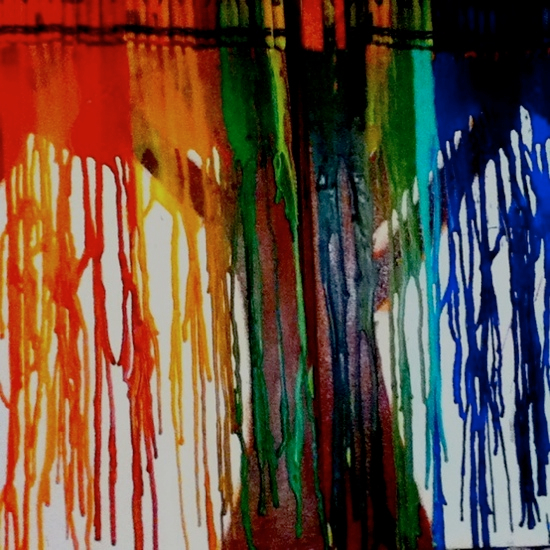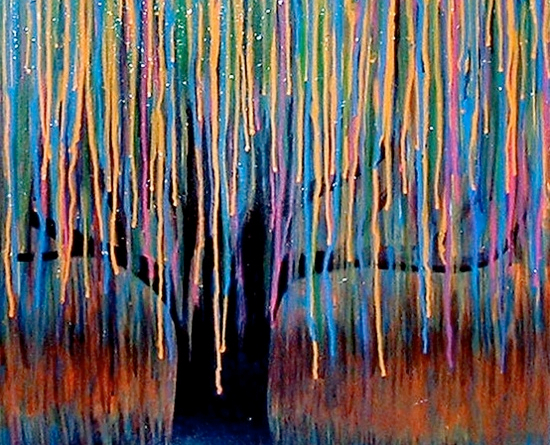 Add a personal touch to your crayon art canvas with a special quote, saying, name or phrase. You can even use 2 or 3 different canvases to create an ombre effect with inspiring words.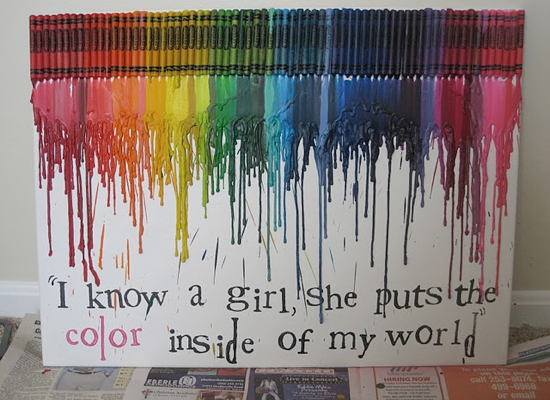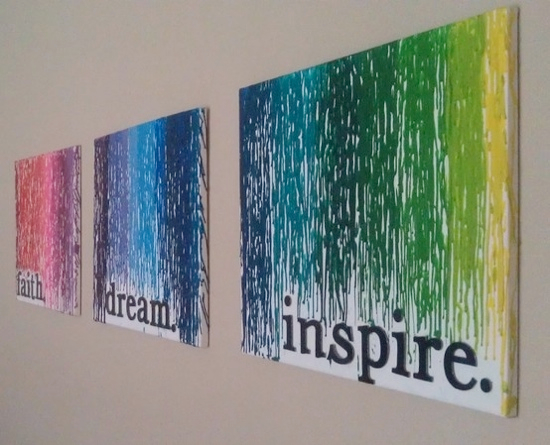 I love these unique silhouette melted crayon art pieces by Once Upon A Crayon on Etsy: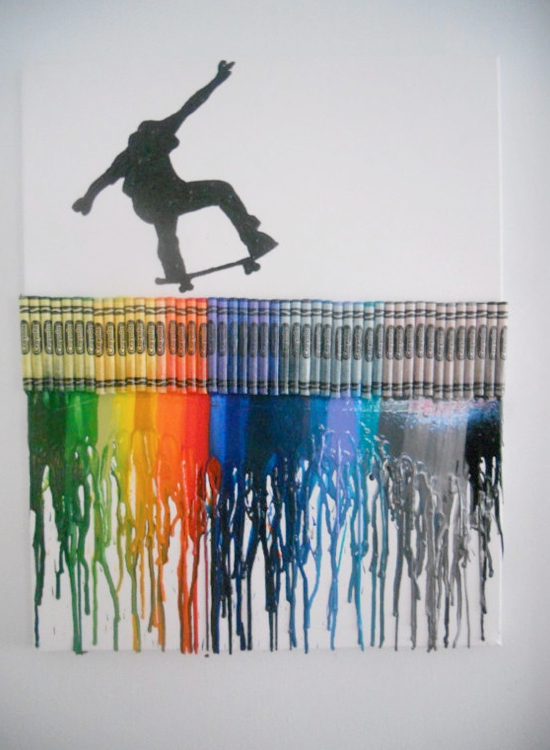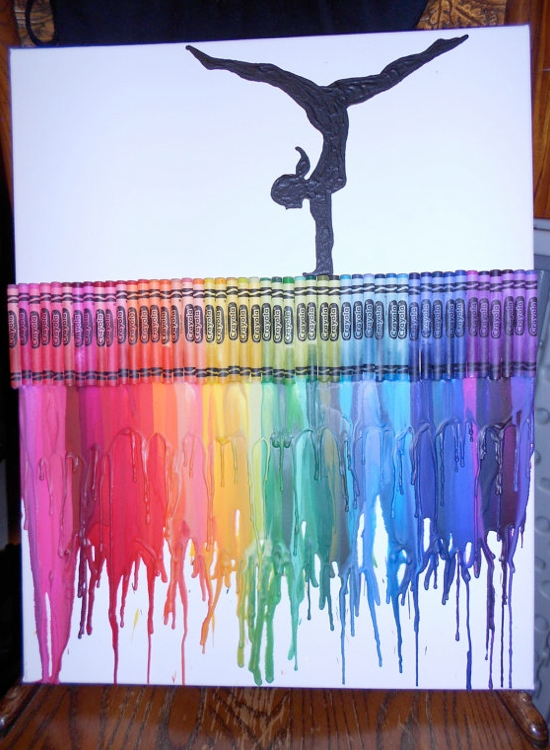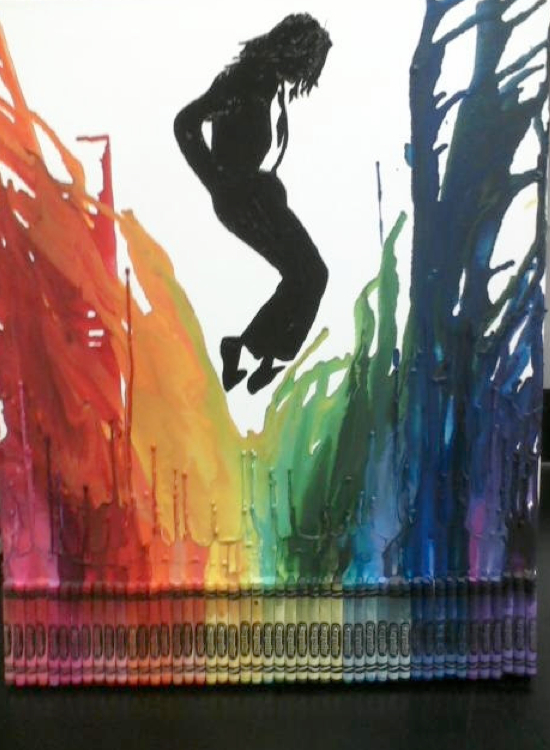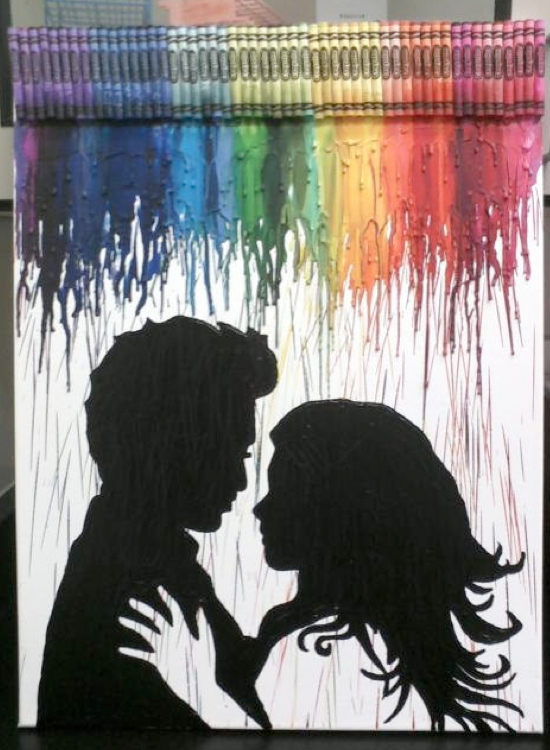 Leave a comment...