I love going through old photos, reminiscing how things use to be. How fun would it be to actually recreate some of your old family photo classics! The next time the family gets together, whether it's your annual vacation or just a Sunday brunch, break out your old pictures and select a few that might be fun to recreate. It really looks like a progression in time if you're all in the same spot and have a similar pose and facial expression. The clothes don't have to be exact, but it looks even more comparable if they do.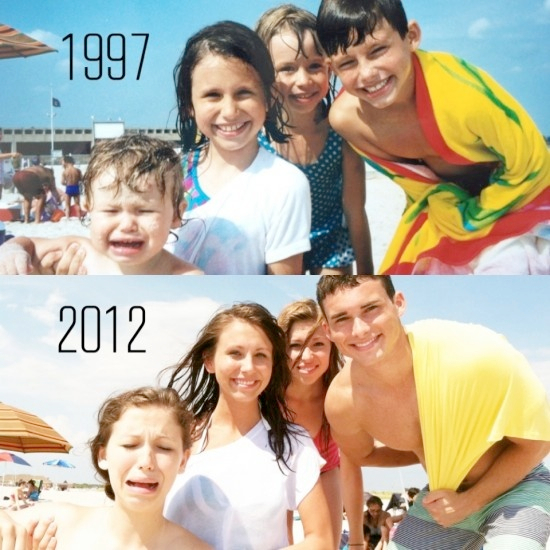 From the "Recreating Old Family Photos" article on My San Antonio
I got this idea from a MySanAntonio article titled "Then and Now". They had hundred of submissions of family photos that had been recreated as closely as possible. It's interesting to see where time takes us. I think this would be a great gift idea, especially for mom, dad or even the grandparents!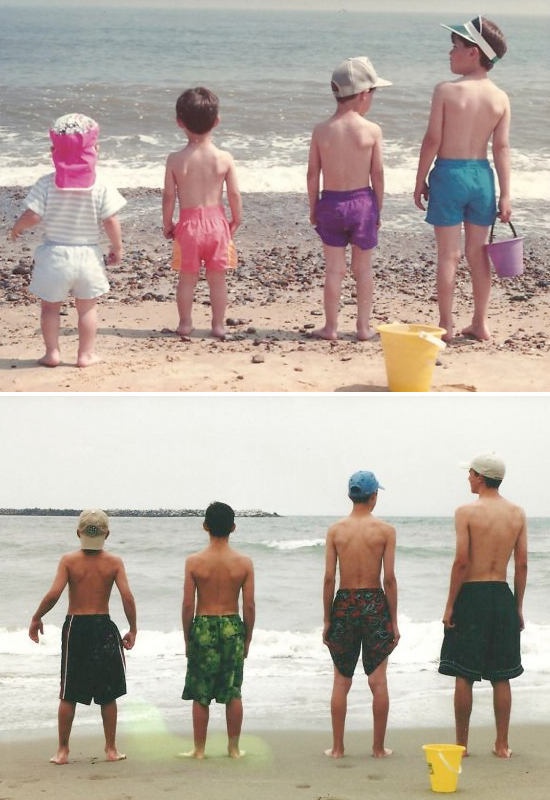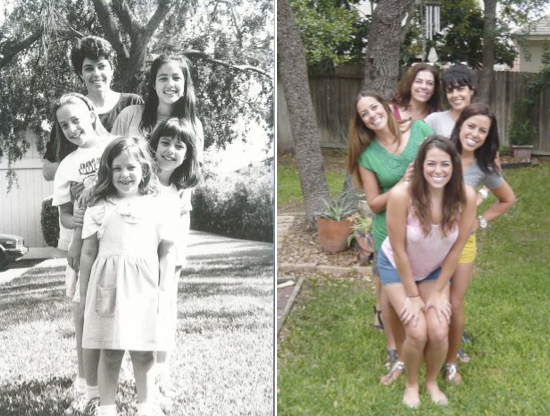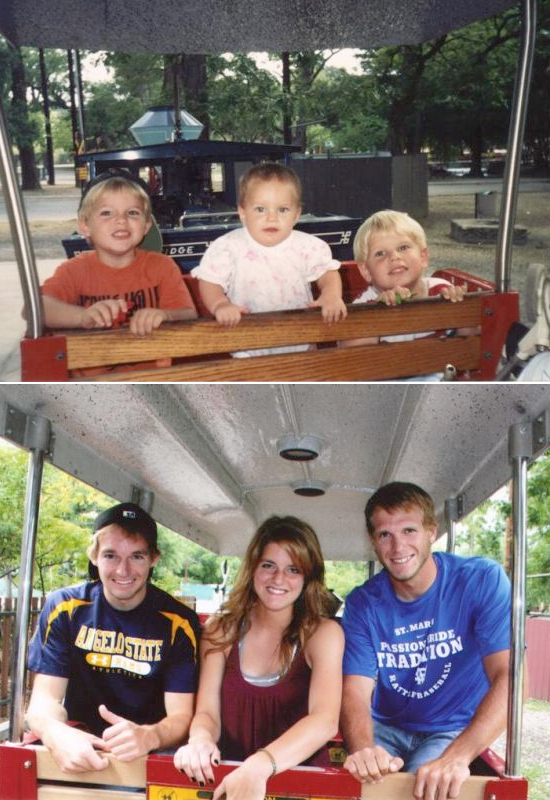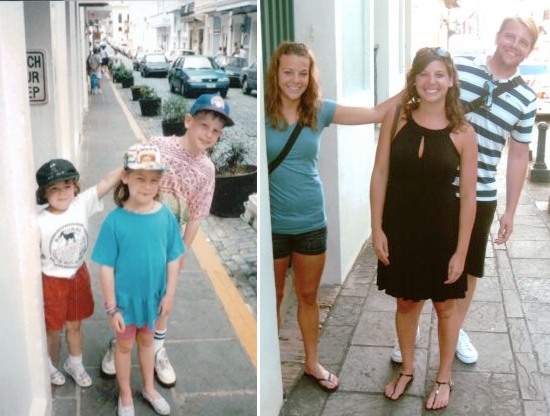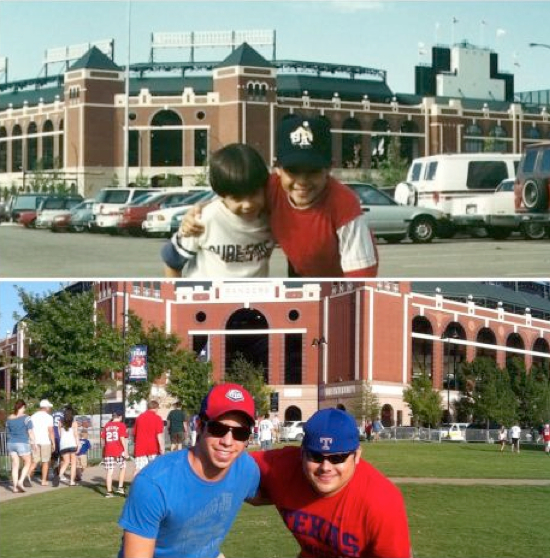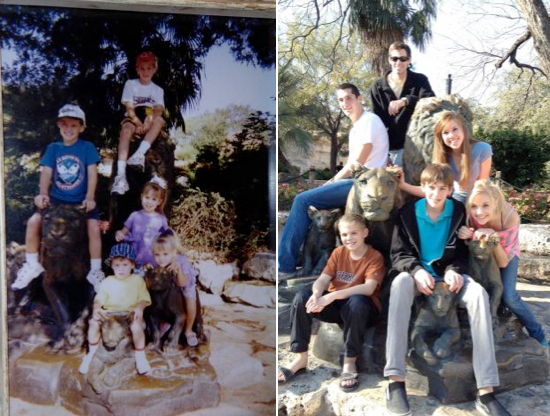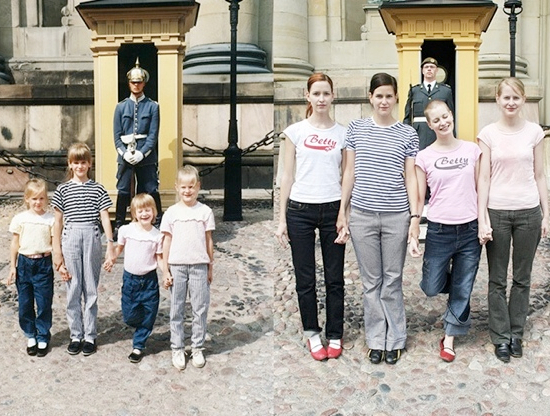 Leave a comment...