Chunky Monkey Banana Bites are an easy, homemade, no-bake snack your kids and family will be sure to love!
If you're looking for delicious and healthy snack ideas that your picky kids will enjoy, these chunky monkey banana bites will be big hit! These little no-bake treats are great for when you're needing a little extra protein or a boost of energy, and they are so easy to make with just a few ingredients: bananas, peanut butter, and chocolate chips.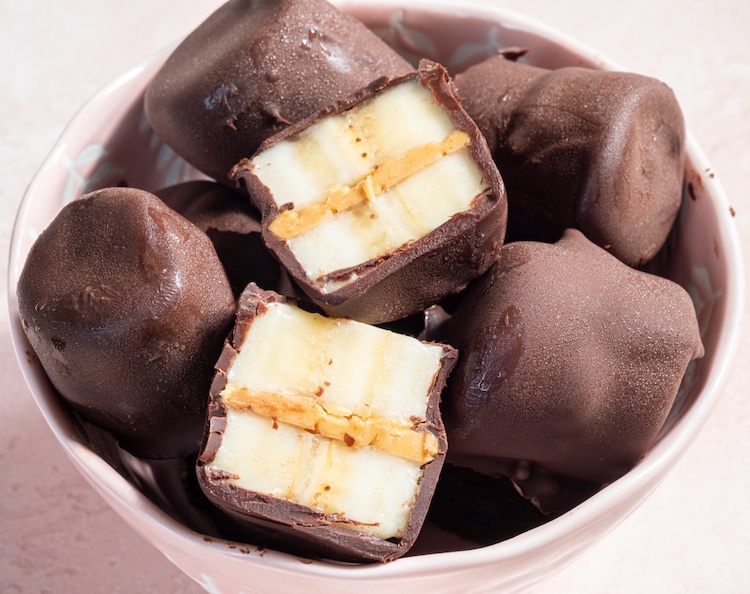 Our family loves these tasty little treats! They are our go-to when we've been outside in the hot sun all day and are wanting a cold and healthy treat. We used to buy these delicious little bites at the store but they can get pricey with everyone in the house being obsessed with them, so I figured I better start making them at home and save a little money.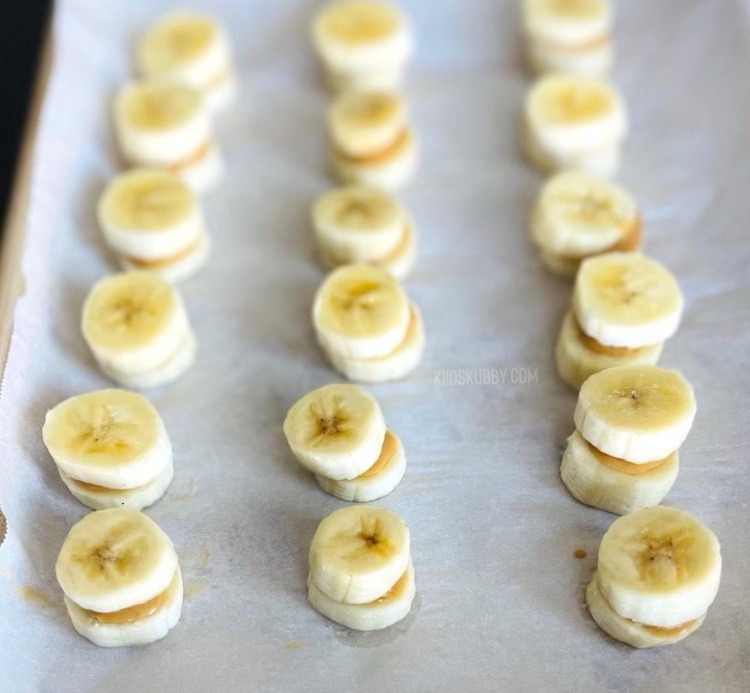 Ingredients & Supplies Needed
Bananas: Try and get a banana that's not too ripe so the bites don't get mushy when you dip them.
Peanut Butter: You can also use almond butter, sunflower seed butter or cashew butter.
Chocolate: My kids prefer milk chocolate but you can use dark chocolate, white chocolate or even semi-sweet chocolate.
Coconut Oil: (optional) This is great for helping the chocolate melt.
parchment paper
A small baking sheet for the freezer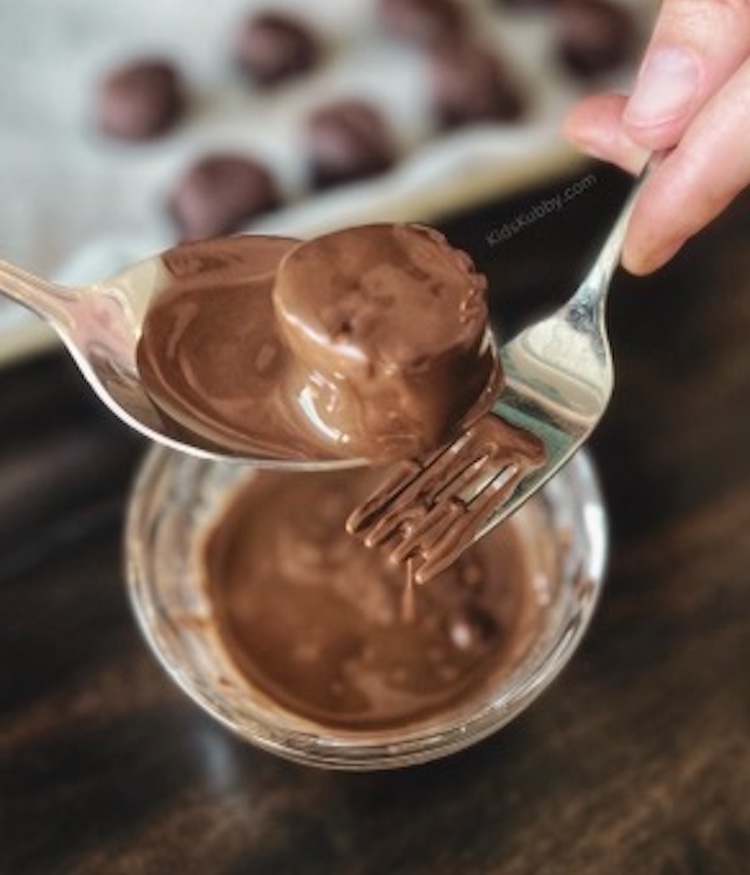 Once you've got the ingredients, the rest is easy breezy! Simply slice your bananas and make little peanut butter sandwiches with them. Allow them to freeze for at least an hour, and then drench them in melted chocolate. Freeze for another hour, and you're done!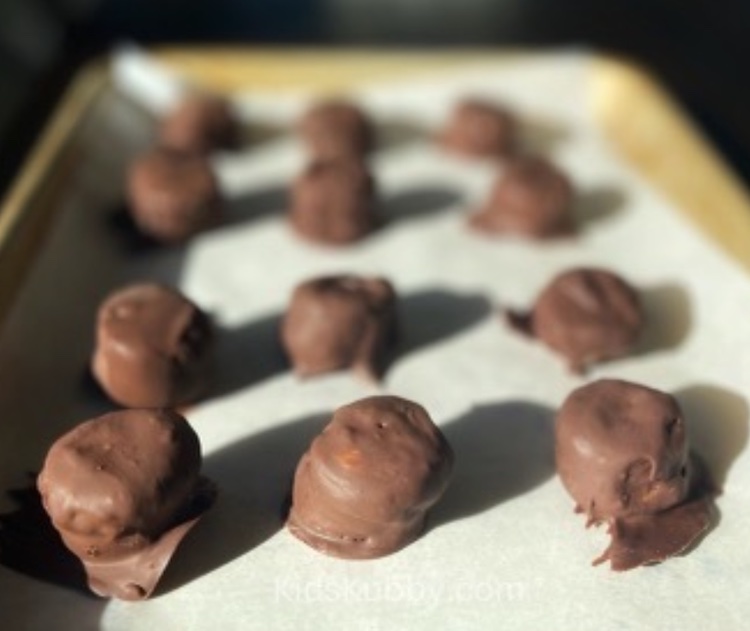 Weekends are back-to-back sports for our house, so these sweet and healthy snacks are a great way to provide the kids a boost of energy and nutrients before practice. This snack is made with nutritious ingredients including bananas and peanut butter, making them a yummy source of protein, antioxidants and potassium.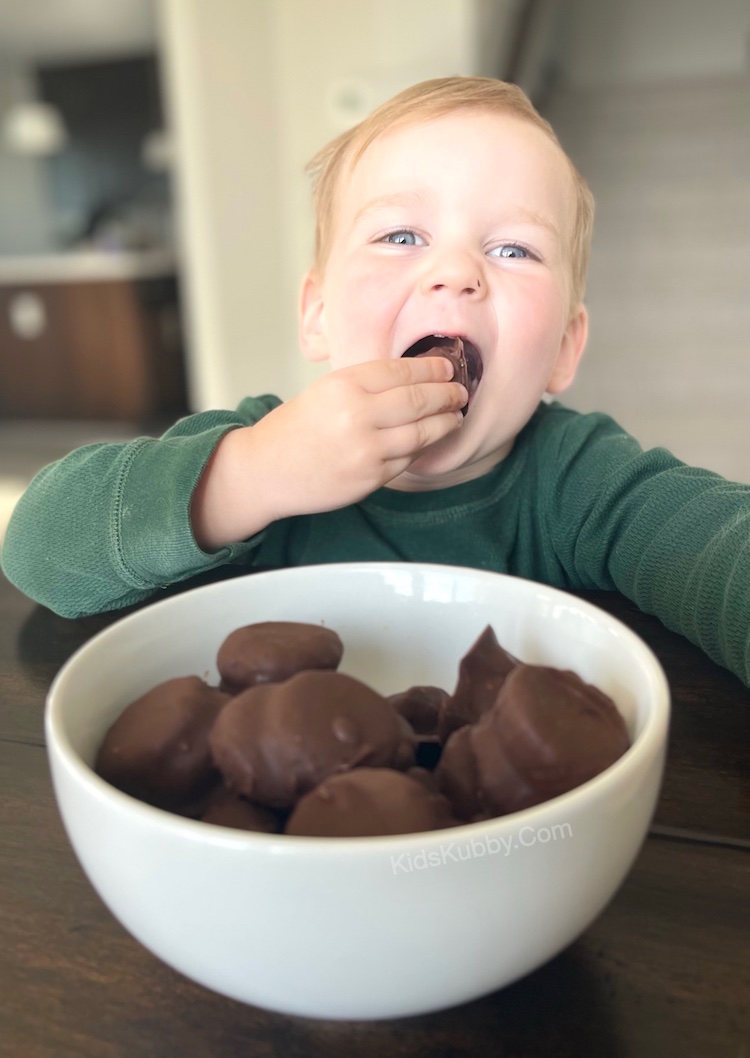 If you'd like more healthy snack ideas check these out! Apple Slice Cookies | Chocolate Peanut Butter Balls | Frozen Yogurt Bites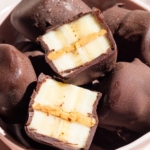 Print Recipe
No-Bake Chunky Monkey Banana Bites (Kids Love These Yummy Snacks!)
Are you looking for a quick, healthy snack idea for your picky eaters? These DELICIOUS Chunky Monkey Banana Bites are an easy, no-bake treat made with just a few ingredients. They are a huge hit with everyone in my house!
Ingredients
3

Bananas

1/4

Cup

Peanut Butter

(or your favorite nut butter)

11.5

oz

Chocolate Chips

(you can also use dark or white chocolate)

2

tsp

Coconut Oil

(optional)
Instructions
Slice the bananas into 1/4 inches slices. Place half of the slices on a lined baking sheet and set aside the other half.

Heat up the peanut butter in the microwave for about 30-45 seconds, this makes it easier to spread. Spoon about 1/2 tsp of peanut butter on top of each banana slice. When finished adding all the peanut butter, top with the other banana halves.

Freeze the peanut butter stuffed bananas for about an hour.

Once bananas are frozen, heat up the chocolate chips in a microwave safe bowl (you can also add some coconut oil to help melt the chocolate if you'd like).

One by one, use a fork to dip the bites into the melted chocolate, and then place them back onto your lined baking sheet.

Once finished, place them back into the freezer for at least one more hour. Once solid, transfer them to a freezer bag or container until you're ready to start snacking!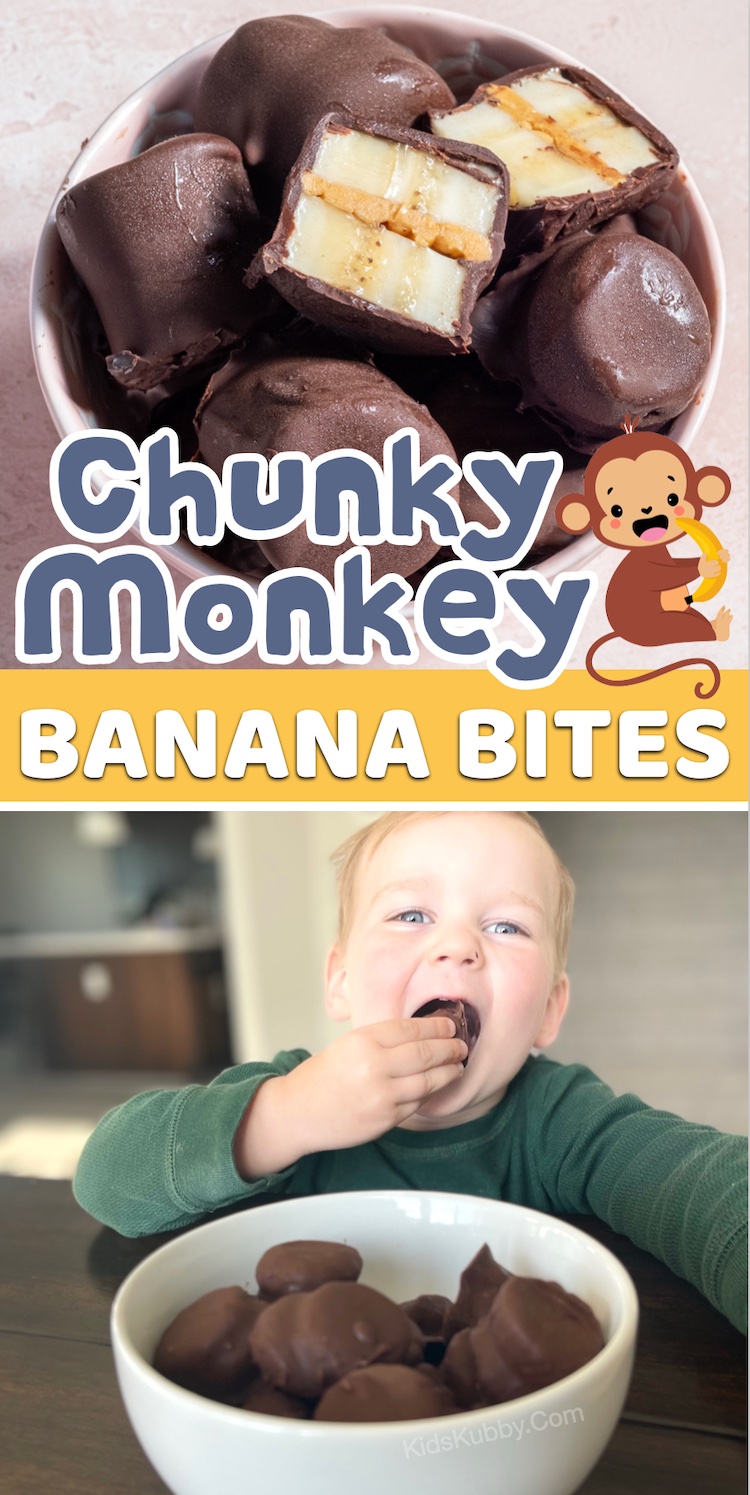 Leave a comment...