After admiring some of these easy apple dessert recipes, I can see why the apple is considered the forbidden fruit. It's natural flavor and sweetness makes for the best apple pie desserts. There are so many different ways to prepare a yummy apple dessert. Combined with the right ingredients–sugar, caramel, cinnamon, cream cheese, granola, chocolate, nuts, ice cream, coconut–it's simply divine.
Check out some of these unique apple dessert recipes from some of the best food bloggers on the net. Because apples are most abundant in the Autumn season, they are perfect for Thanksgiving and Christmas treats, but can be devoured anytime of the year!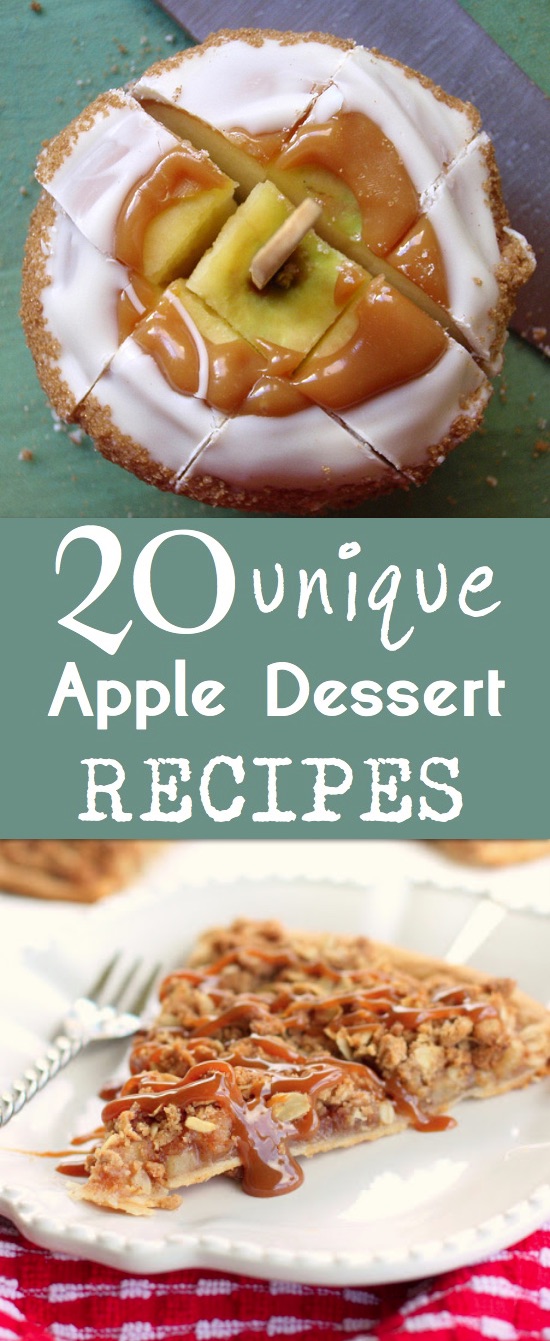 No Bake Caramel Apple Parfait
This first one is a delicious caramel apple parfait. Yes, please! The combined layers are irresistible and there's no baking involved. Too easy to pass up.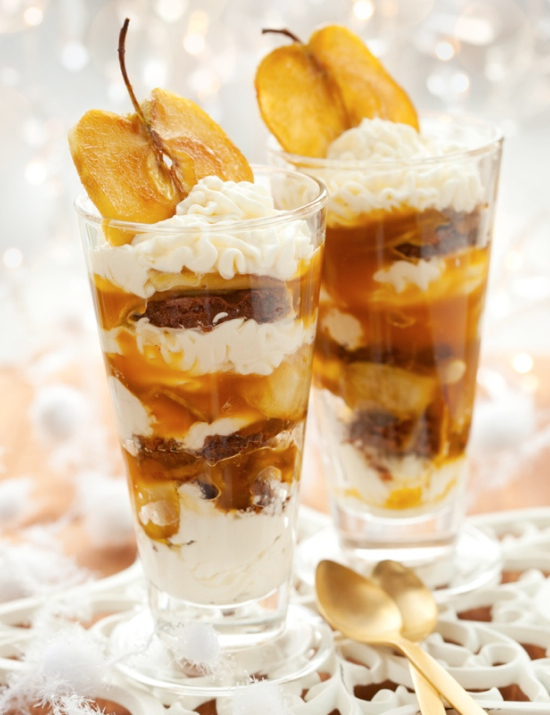 Apple Pie Cheesecake
Who doesn't love cheesecake? But an apple pie cheesecake! They look good enough to die for. This amazing recipe wouldn't last long in my house. My family has a bit of a sweet tooth; mine the sweetest of them all.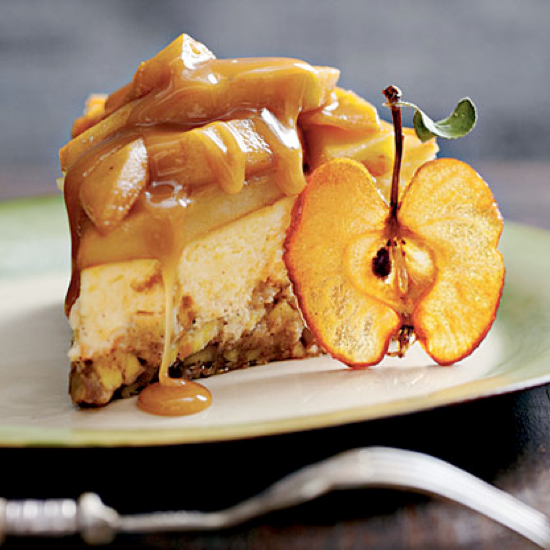 Caramel Apple Cheesecake Bars
The biggest hit at the bake sale, for sure.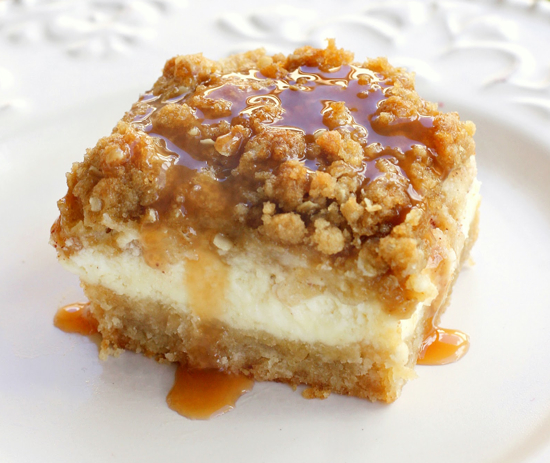 Snickers Caramel Apple Salad
This is by far the most unique apple dessert recipe I've seen so far! A Snickers caramel apple salad; my two favorite sweets whipped up into an amazing indulgence. Candy bars are the one ingredient that I forget can be chopped up and added to any dessert parfait, salad, or mousse. They should just put those suckers in the baking aisle.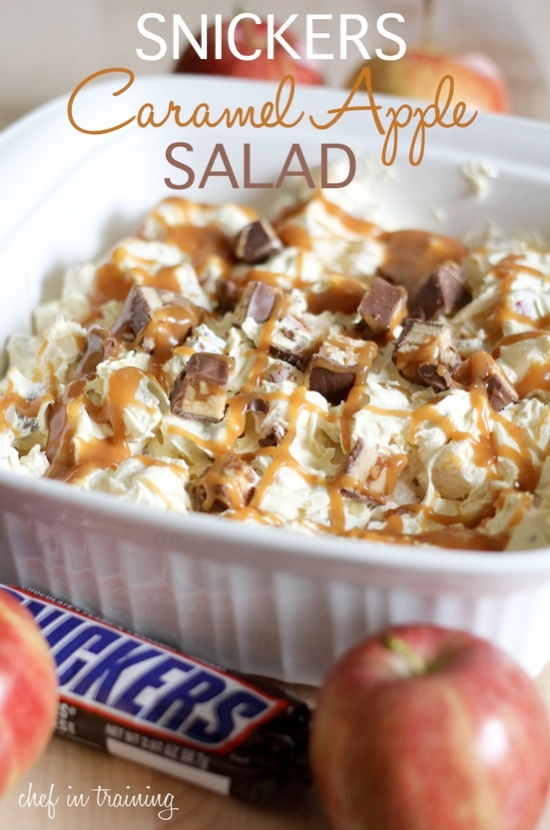 Apple Braid
This is an easy and beautiful looking apple braid dessert from Busy Mommy. She gives easy and thorough instructions on the preparation and baking process. Top it with cream cheese and almond slivers. Yum! I don't see why you couldn't also drizzle a little caramel or sprinkle a little cinnamon on top.
Apple Dessert Bars
Apple dessert bars are perfect for taking to the office or giving out as gifts. You could wrap them each individually with a cellophane wrap and then trim them with holiday ribbon and a cute little gift tag.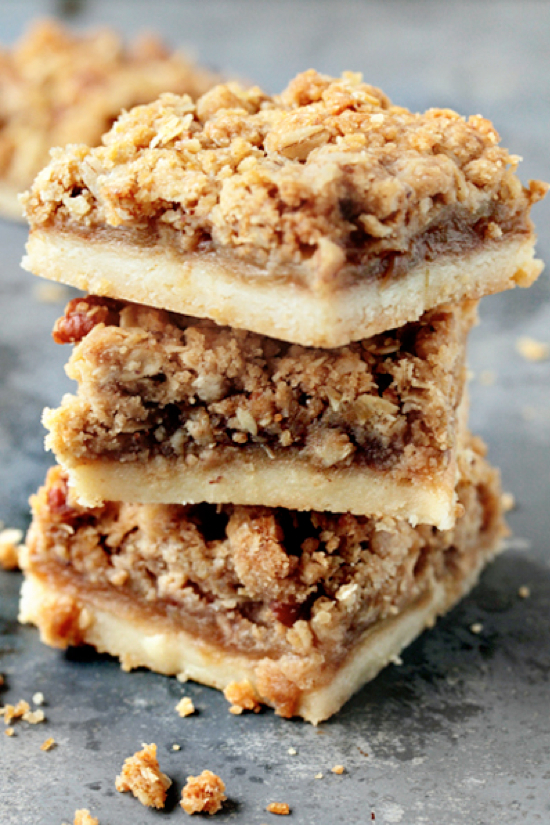 Apple Nachos
I'm in love with this idea! Apple nachos! Bonus: It's vegetarian and vegan friendly. Raw apples have just the right amount of crispness to act as a substitute for chips. Top them with all of your favorite goodies.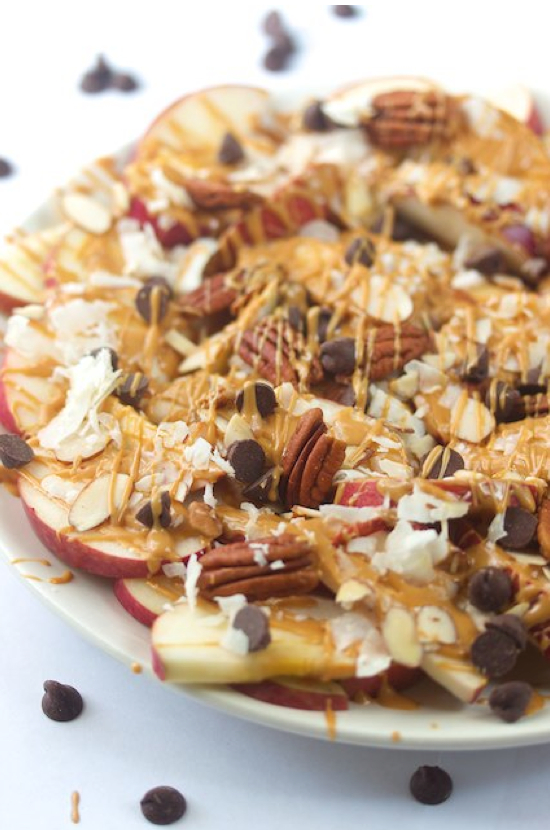 Caramel Cheesecake Apple Dip
Like the idea of the apple nachos, but want something a little less messy? Consider a yummy caramel cheesecake dip! This would be perfect for a holiday dessert buffet and it's made with just 4 simple ingredients.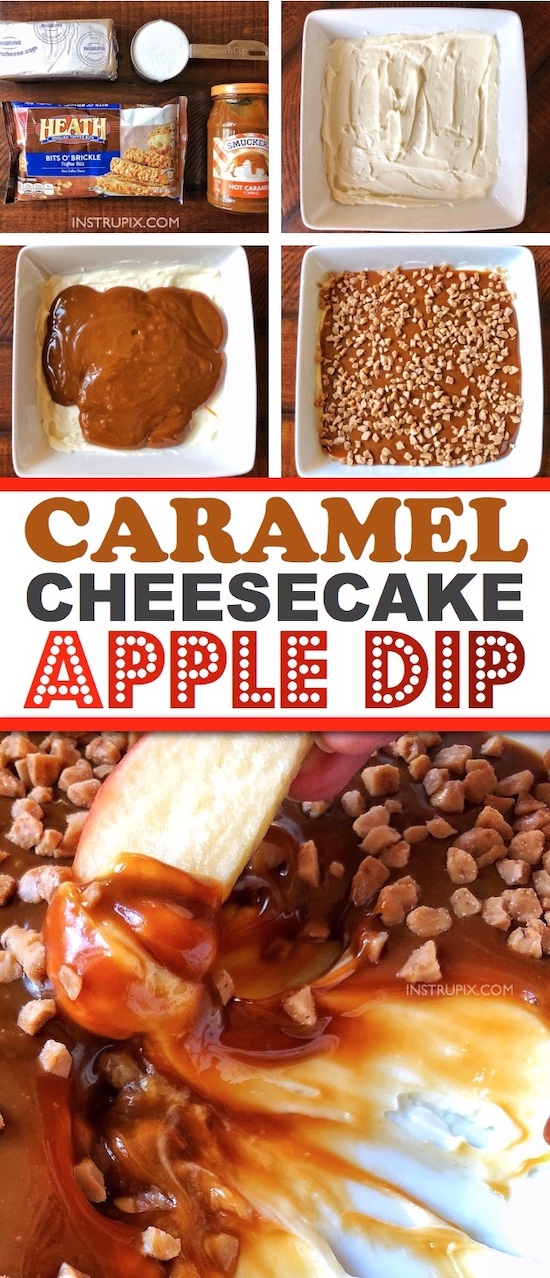 Apple Pie Chimichangas
Ok, this is a first. Apple pie chimichangas! This sounds like heaven. They are like fried apple pie burritos that have been covered in a cinnamon and sugar mixture and then drizzled with caramel. Oh my goodness!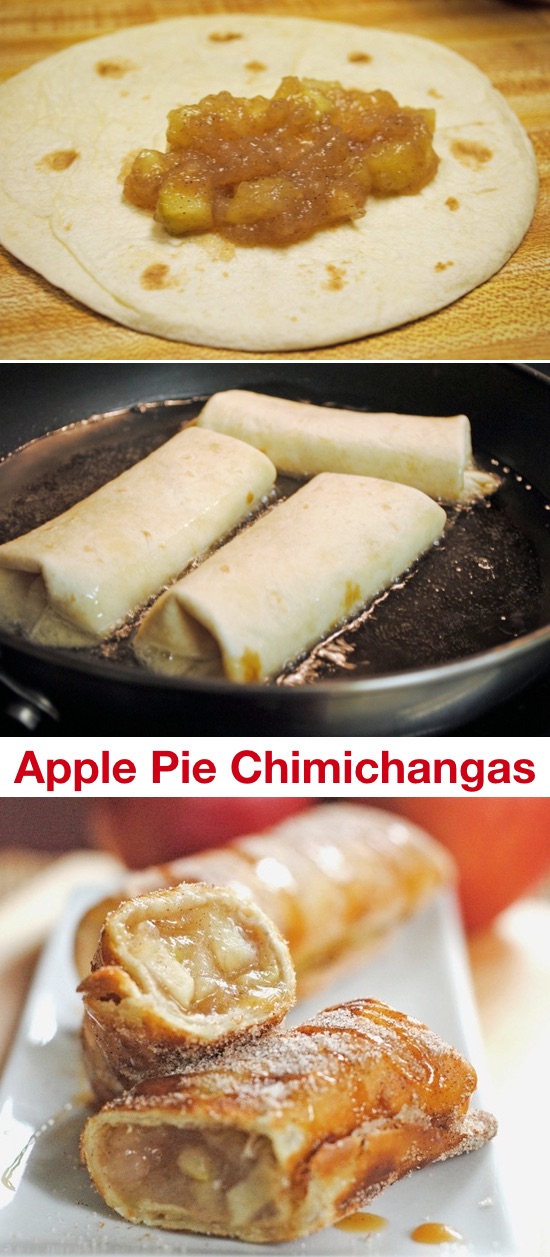 Apple Pie Cupcakes
Cupcakes seem to be the most popular thing on the planet. I've seen so many different flavors and toppings, but I'm really digging the idea of this apple pie cupcake. You're going to cut a cone shape out of the top of each cupcake to make room for your apple pie filling. Next, top with frosting or whipped cream, and enjoy.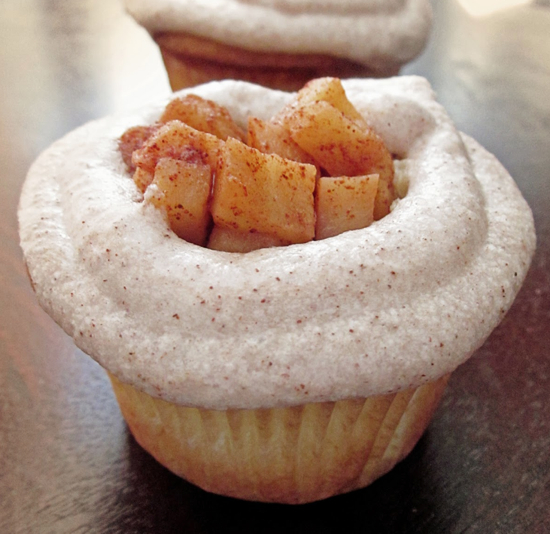 Apple Pie Apple
An apple pie apple. This is like a candied apple with several different layers of sweetness, only cut into yummy bite size pieces.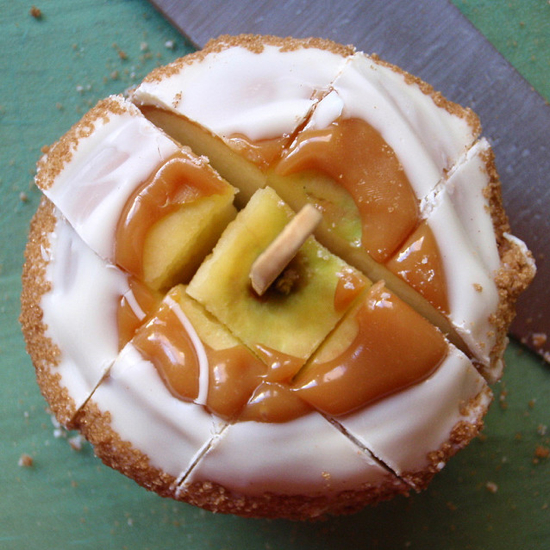 Apple Pie Bowls
I've seen the apple pie bowls all over Pinterest, and just had to include this on my list of unique apple pie desserts. The presentation is awesome, and it just looks like so much fun to make!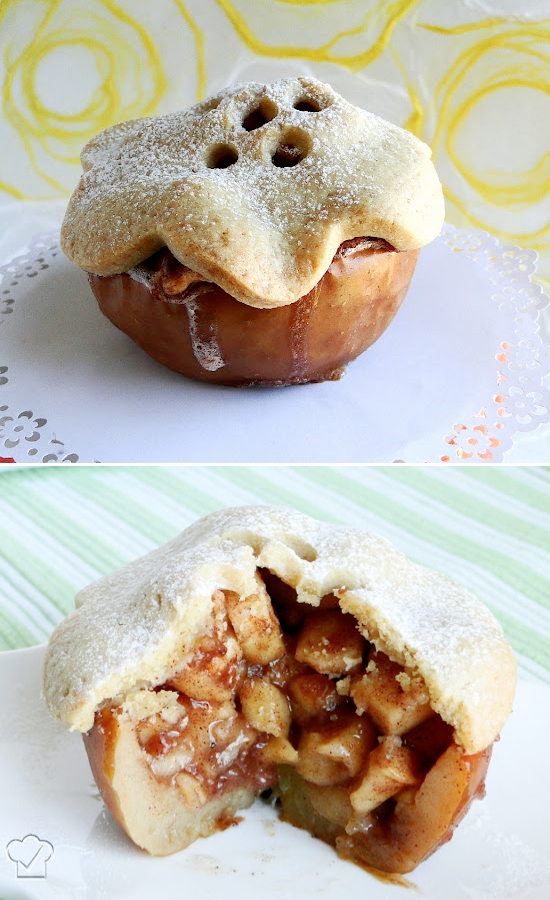 Apple Pie Pizza
The reason I'm in love with the idea of an apple pie pizza is because you get so much more of the crispy granola, brown sugar, and pie crust in each bite with these recipes. It's also an easy and fun apple dessert for kids.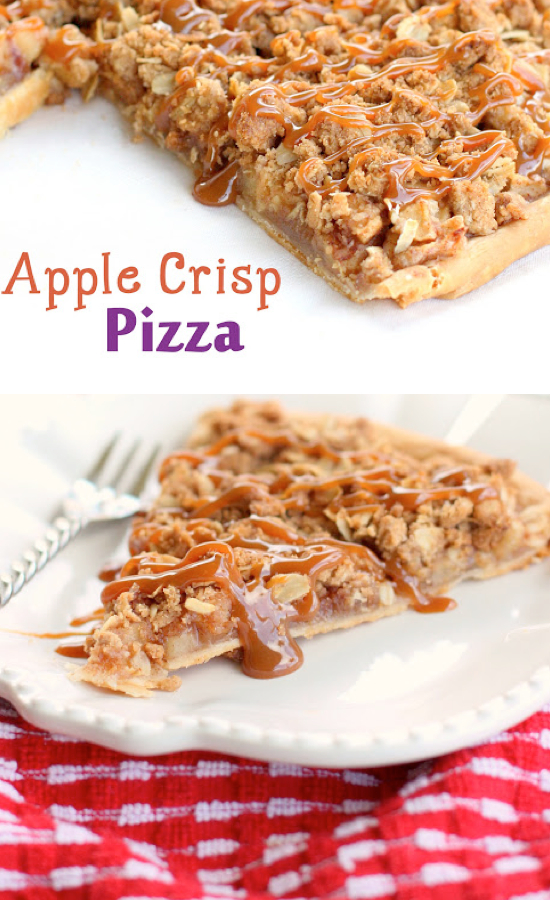 Apple Pie Pancakes & Waffles
Don't forget about dessert for breakfast! Just like the pumpkin pie pancakes that I included on my Awesome Pumpkin Dessert Recipes, breakfast is the perfect excuse to indulge in something sweet.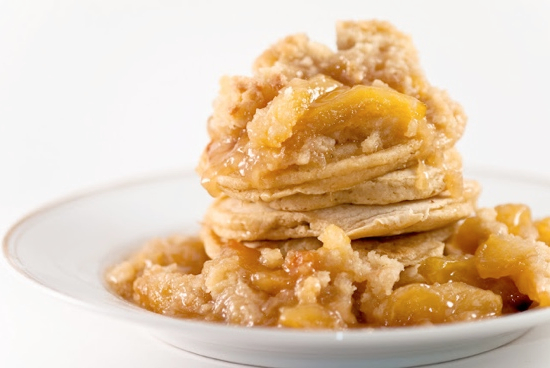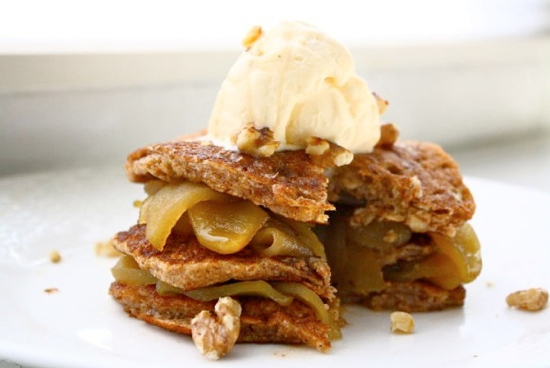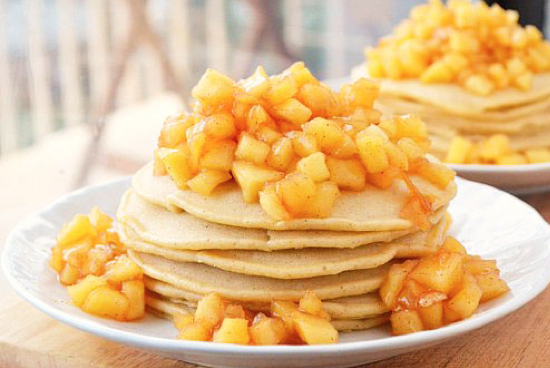 Apple Slice Cookies
Sweet and healthy! This fun little treat is a hit with kids. Let them top them with anything they'd like such as chocolate chips, nuts, raisins, etc. Check out all the ideas here!
Leave a comment...