This bookmark craft comes in incredibly handy (I'm always looking for a bookmark) and makes for a great personalized gift idea, especially for a favorite teacher or book loving friend. You can personalize them with a name, a message, a favorite color, or even a theme. Here is an easy tutorial on how to make DIY paper bookmarks for kids and adults!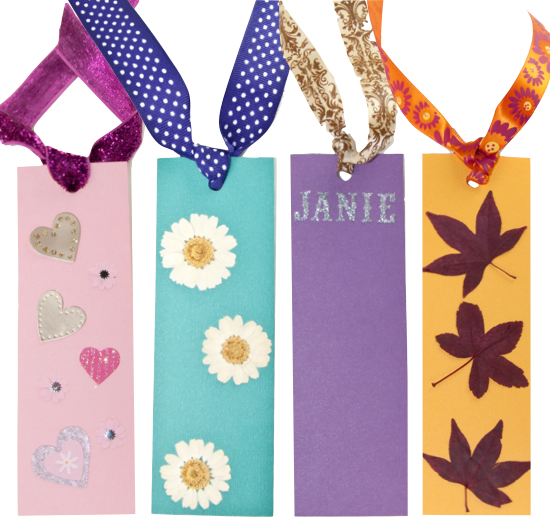 Materials Needed:
Card stock
hole punch
ruler
pencil
ribbon
items for decoration such as stickers, dried flowers, markers, construction paper, etc.
Instructions:
1. First, you will need a template. I just happened to have plain white 2×6 bookmarks that I bought from Hobby Lobby many years ago, so I used that as my template on the colorful card stock, but you can also measure the size that you want on any thick paper and then use that as your template.
2. After cutting the card stock to your desired size, punch a singe hole towards the top leaving at least a 1/4 of an inch at the top to ensure that it can't easily tear. Tie a piece of 6 to 12 inch ribbon through your hole punch.
3. Now, decorate! In the examples shown above, we used stickers and dried flowers, but get creative and decorate your one-of-a-kind bookmarks however you'd like! Consider using watercolors, stencils, stamps, glitter, or even calligraphy pens to write special messages or quotes.
Leave a comment...