Fun Turkey Coloring Sheets and More!
Thanksgiving is almost here and if you're like me you're trying to plan fun activities to keep your kids entertained while they're out of school. Grand crafts and projects are great but sometimes it's nice to have some simple coloring time!
These Thanksgiving coloring printables are a great way to keep your little ones entertained during family gatherings or while you need to cook that turkey! Either way their little hands will be busy creating something spectacular that they can share with the whole family! Click on the image below to download these amazing coloring sheets!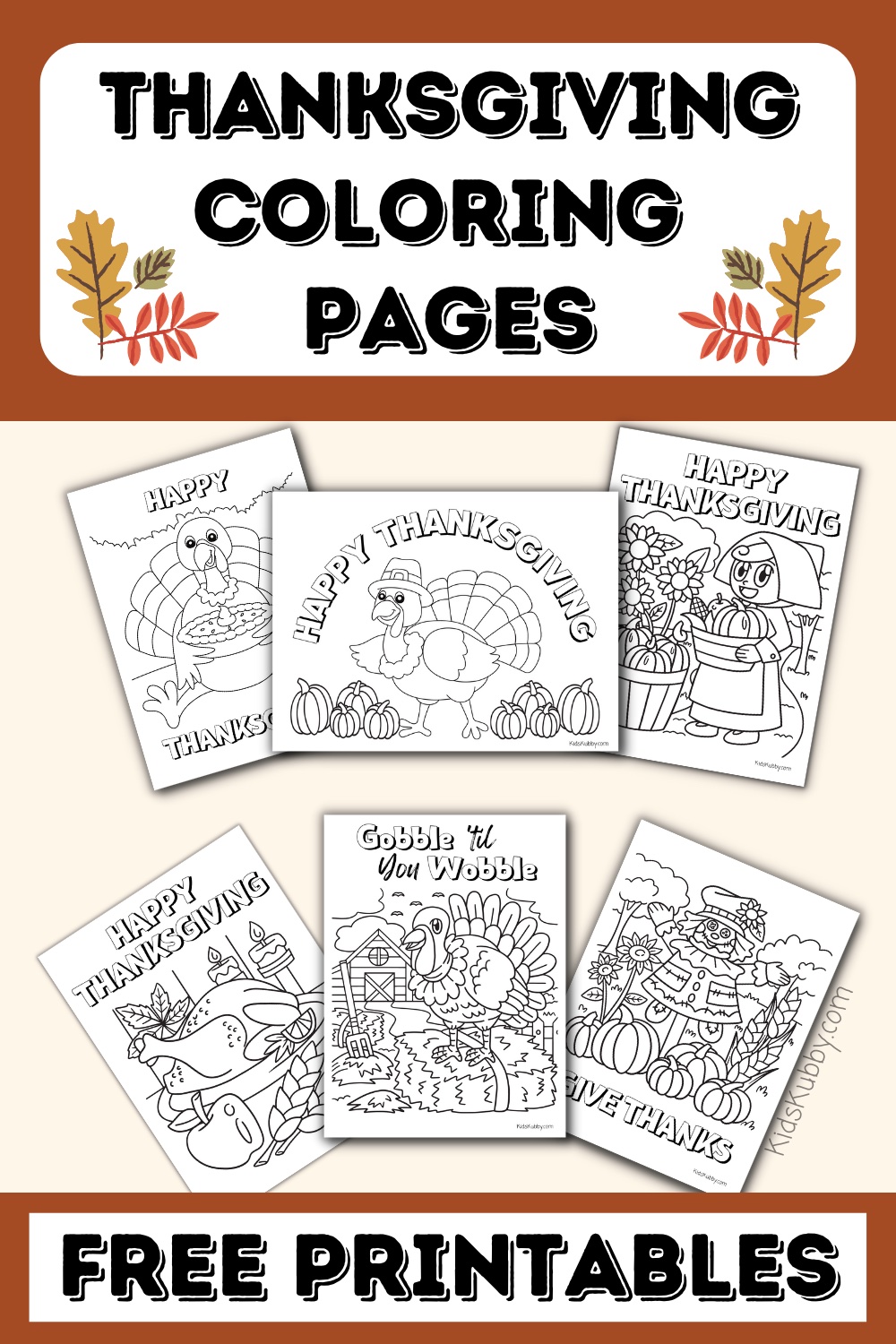 Are you looking for a fun Thanksgiving activity for your kids- try these Thanksgiving coloring sheets!!
Supplies Needed for Thanksgiving Coloring Fun
Printer
White Printer Paper
Ultra Clean Washable Crayons for toddlers
Crayons, Markers, or Colored Pencils for older kids. (You could even use paint to make these free Thanksgiving coloring pages a masterpiece)
Optional: Scissors, safety scissors for toddlers, glue stick, or stapler if you're planning to use these coloring pages in a project or to create a whole Turkey Coloring Book!
These adorable coloring pages for kids CLICK HERE to DOWNLOAD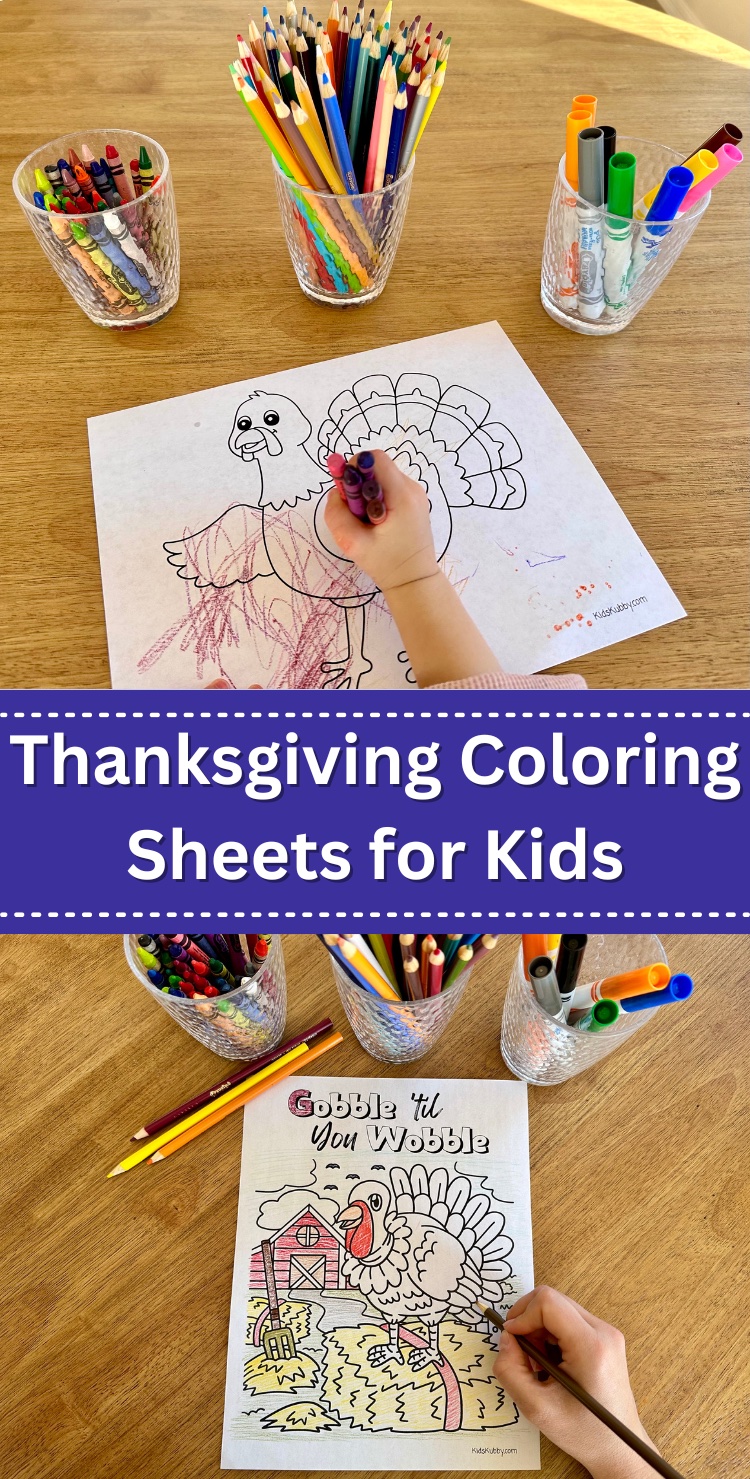 Simple Coloring Pages for Toddlers
Here are a few simple Thanksgiving coloring printables that are great for toddlers. These free coloring sheets have all the fun elements of Thanksgiving- Turkeys, Fall Leaves, Acorns, Pie, Scarecrows and more!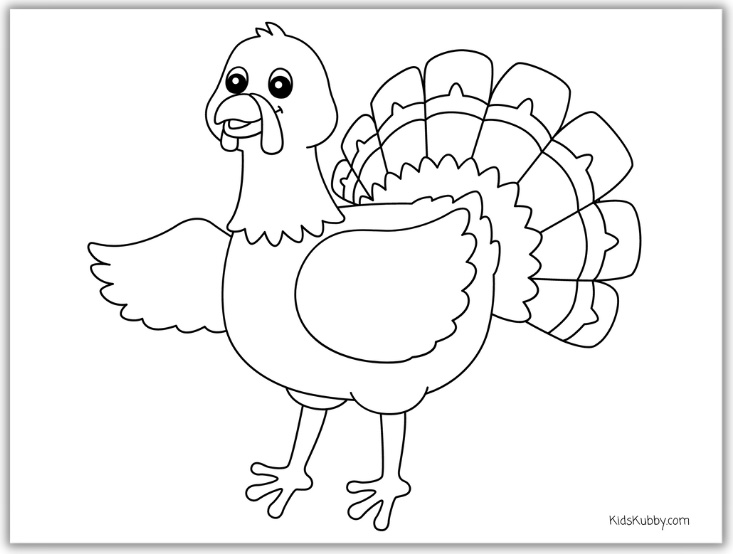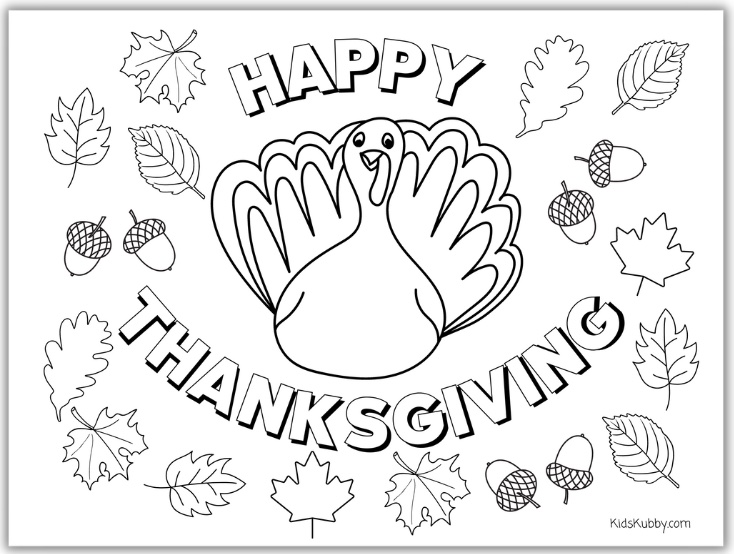 While your toddler is coloring these adorable coloring sheets, point to the different elements on the page and see if your toddler can name them. It's OK if they can't! Now it's your turn to point to things on the page and tell your toddler the name. You just turned coloring time into an amazing learning opportunity for your toddler!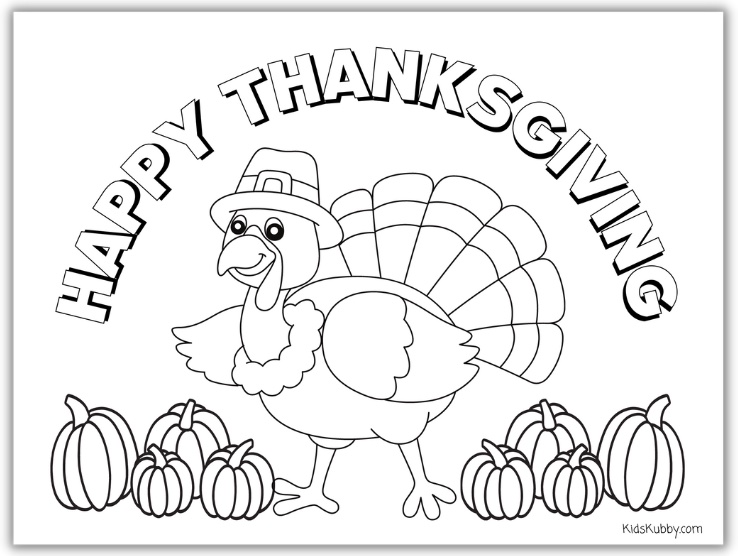 Click HERE to download the Thanksgiving coloring sheets for toddlers in a nice and convenient PDF or if you like a particular coloring sheet, click on the picture to download each one.
Thanksgiving Coloring Sheets for Older Kids
Do you have a kindergartener who loves to color? Or a 2nd grader who is really starting to get creative with their markers? These FREE coloring sheet print-outs are perfect for the kids that love a little more detail and challenge in their coloring. My son just loved coloring the "Gobble 'Til You Wobble" sheet. He thought that was absolutely hilarious. Now he walks around the house wobbling his legs and gobbling like a turkey. Oh the joys of having a little boy!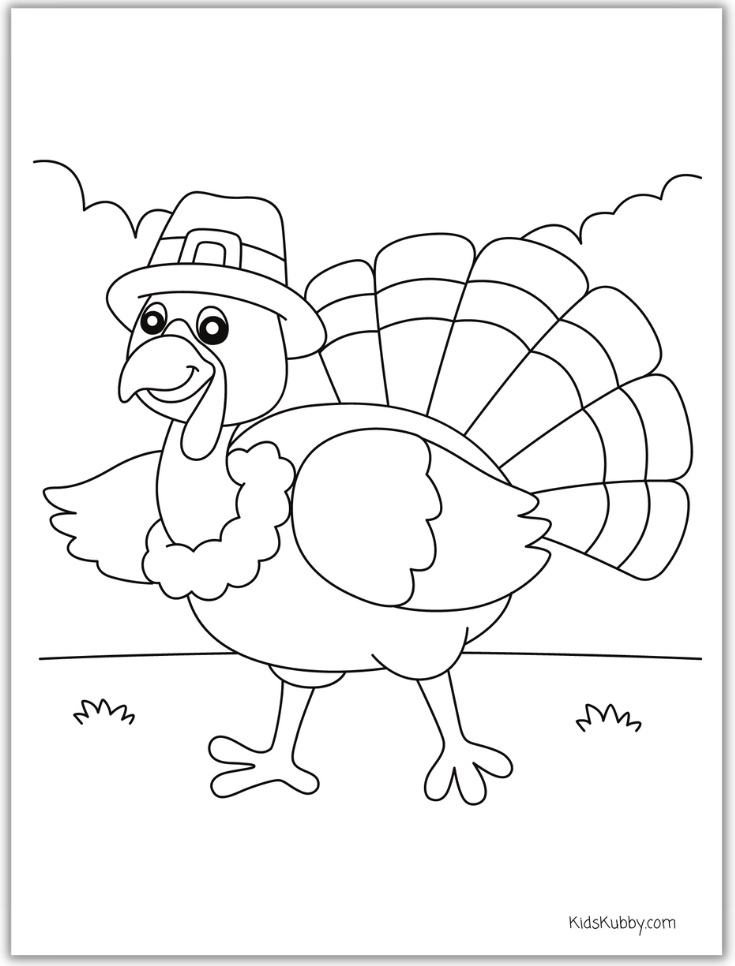 Use these coloring sheets as homemade decorations or try sharing them with your guests!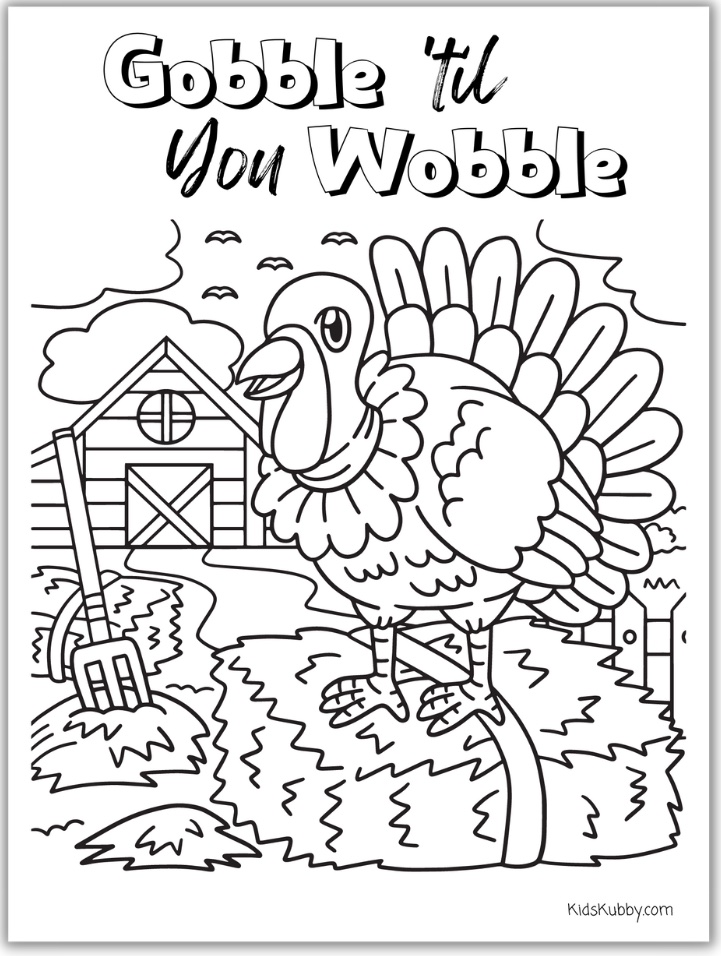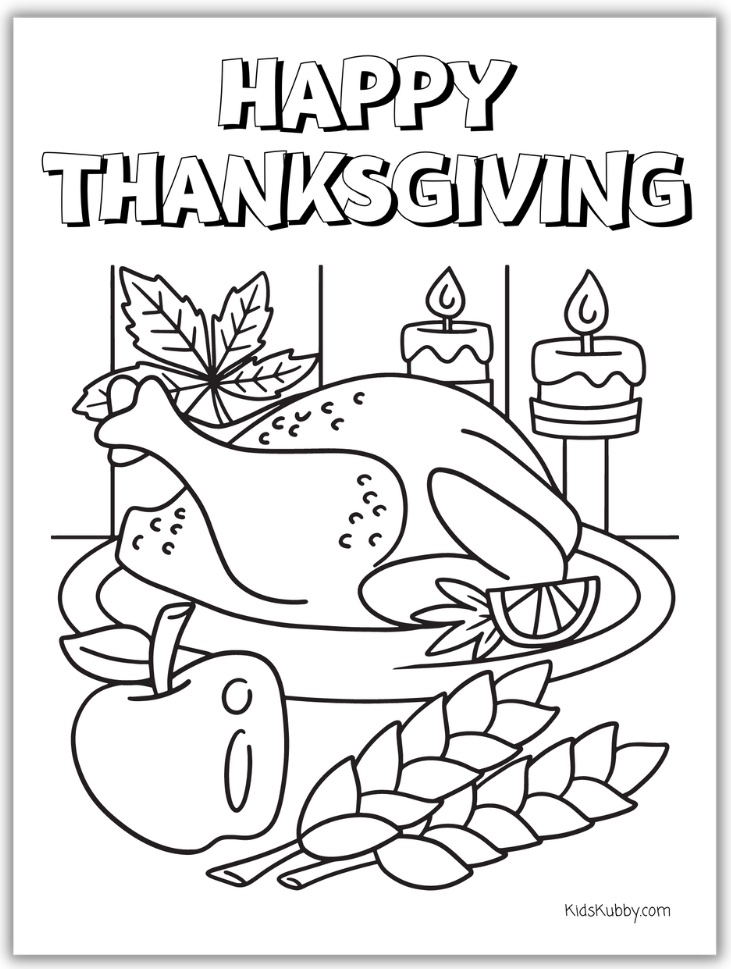 This is also the perfect opportunity to explain to your kids why we celebrate Thanksgiving and why we should be thankful for the blessings in our life. Click HERE to download the Thanksgiving coloring pages for kids in a nice and convenient PDF or if you like a particular coloring sheet, click on the picture to download each one to your computer and print.
Count Your Blessings- Interactive Coloring Pages
Thanksgiving is the perfect time to talk with our kids about how blessed we are. Research has shown that kids who show and receive gratitude are happier! What better way to start then with these fun "I am Thankful" coloring pages. Your kids will love decorating these coloring sheets and listing the things they are thankful for. Wouldn't it be fun to share these before you dig into that delicious turkey?!
When I ask my kids what they are thankful for I always get the BEST answers. Through out the years some of my favorite answers have been macaroni and cheese, the dog, and the garbage men. I mean who doesn't love Mac & Cheese. Your kids might surprise you with their answers too! Click HERE to download the above "I Am Thankful For" coloring sheets or you can click on each picture and download individually and print.
How to Use the Thanksgiving Coloring Pages for Kids
Step 1: Now it's time to get coloring. Print one or all of the Turkey and Thanksgiving coloring sheets (They're FREE so grab them all!!). Click HERE to download all 12 coloring pages!
Step 2: Set up a nice coloring area with crayons, colored pencils, markers, and even paints, glue, and glitter if you're feeling EXTRA 😜 (make sure to set up your coloring area in a place you can keep your eye on things. The last thing we need as we're cooking Thanksgiving dinner is some crayon drawings on the walls!)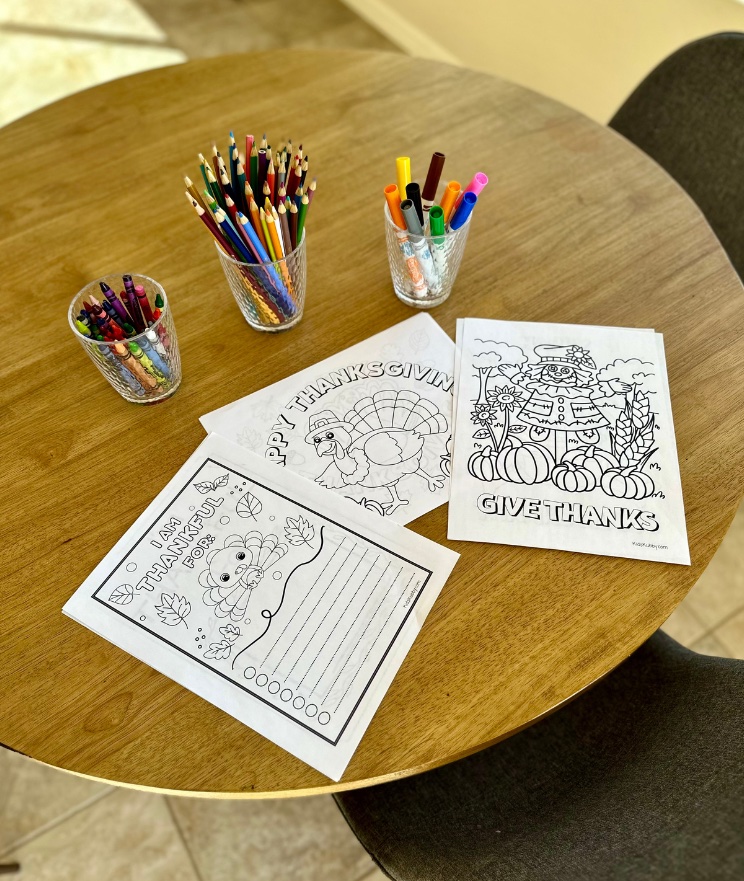 Step 3: Let your kids get creative. Don't hover, this is your time to get things done! When they have finished coloring a page, "Oooo and Ahhh" over their amazing coloring. You can even use this opportunity to inquire why they chose to color the turkey blue or the scarecrow pink. The answers might surprise you and give a little insight into the amazing imaginations of our kids!
Step 4: Use these FREE Thanksgiving coloring pages as decorations, create a coloring book by stapling the edges together, use as a placemat, or give as a Thanksgiving gift to your guests. Who doesn't love a hand drawn picture from a sweet 4 year old!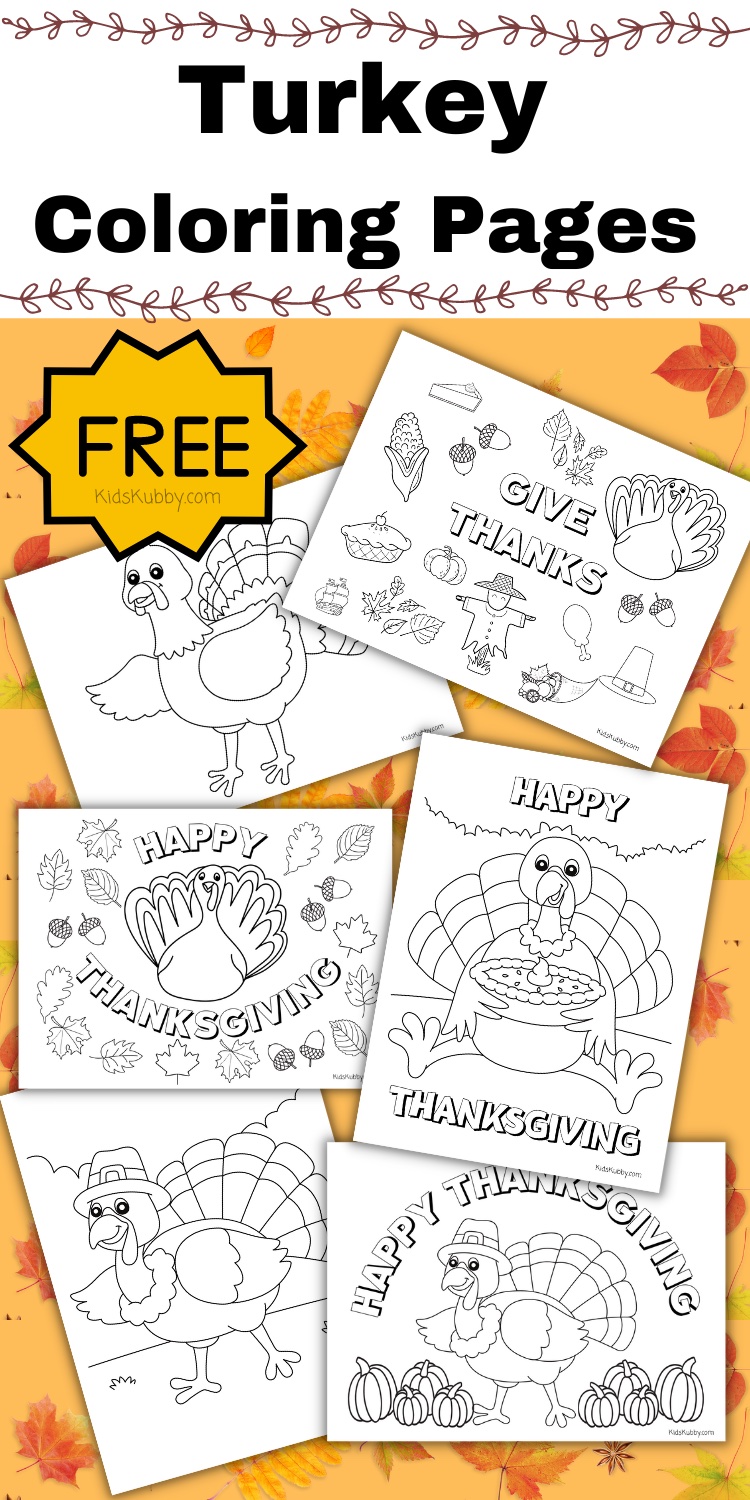 🌟
Helpful Hints

🌟
How to download: Click on the individual picture you like and you will be able to download and print from your computer. If you would like all 10 FREE Thanksgiving coloring printables plus 2 count your blessing pages click HERE.
Take these amazing turkey coloring sheets to restaurants to keep kids entertained while everyone enjoys a nice meal. It's also a great way to keep little ones off your phone while you're out and about. Help your kids shut down the tablets and turn on their imaginations!
Let younger kids and toddlers color outside the lines. Their little brains are learning and creating even if their picture appears to be a scribbled mess to us!
🦃 Happy Thanksgiving 🦃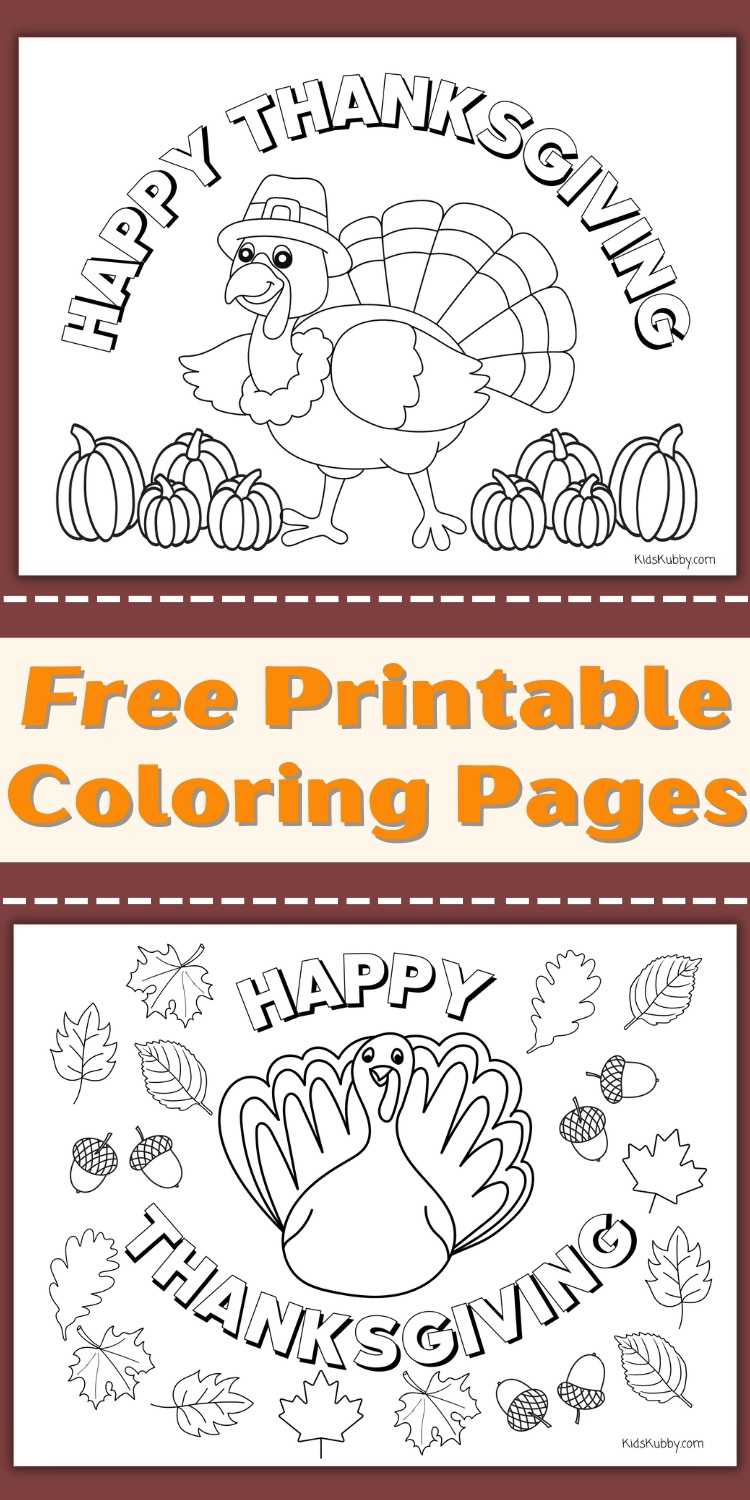 Leave a comment...