What's cheap, easy to do, and encourages creativity and imagination? Chalkboard paint! It can completely transform a space, whether it covers an entire wall or is used to cover a table top. Kids love it, especially in their room or on a special wall dedicated to them in the kitchen. It's perfect for doodling, writing down thoughts for the day, or making lists and reminders. Here are some chalkboard paint ideas, plus chalkboard crafts for kids and adults to get you inspired:
This is your chance to up-cylce a few things you might already have in your home — old chairs, jars, ceramic plates, flower pots, etc. Chalkboard paint can be painted on just about any surface, so get creative! Make an afternoon project out of it, and have FUN!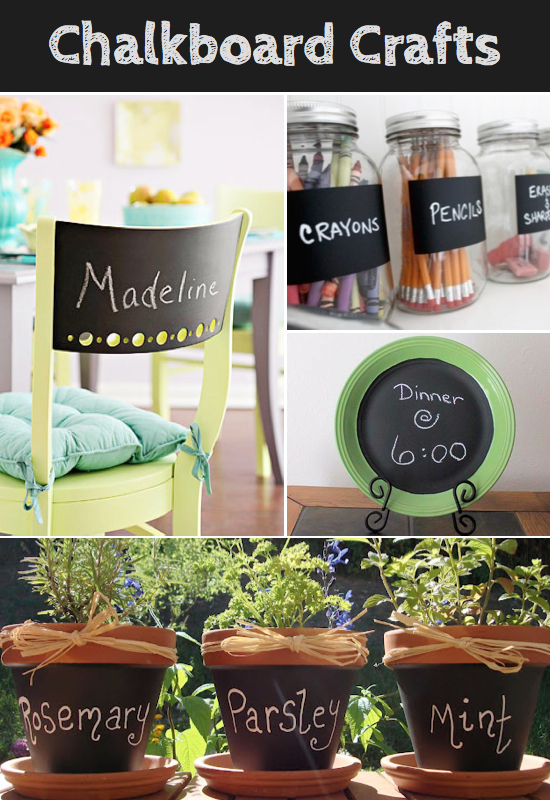 Chalkboard Clipboard
Chalkboard craft paint can be used on just about any surface, so you're not limited by your imagination. DIY chalkboard crafts can be used on furniture, pots, cups, jars, jewelry boxes, clipboards, books, labels, storage bins, or anything else you can think up. It looks clean and stylish but is also a functional tool for labeling.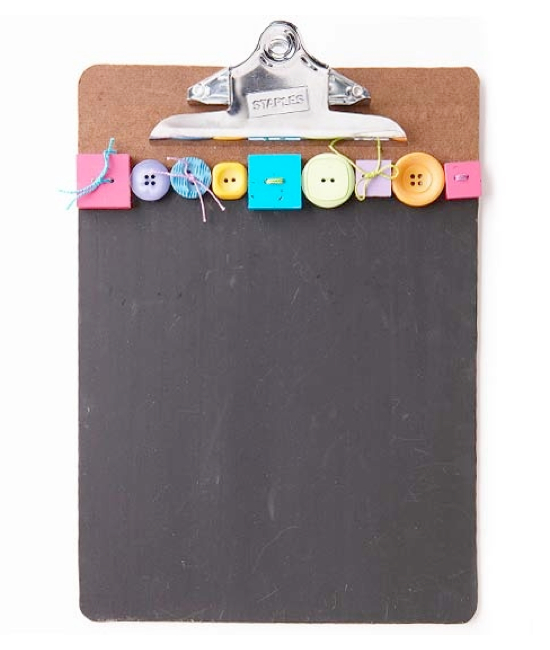 Outdoor Chalkboard
Yes! What a great way to get your kids to play outdoors. Plus you don't have to worry about the mess they are going to make.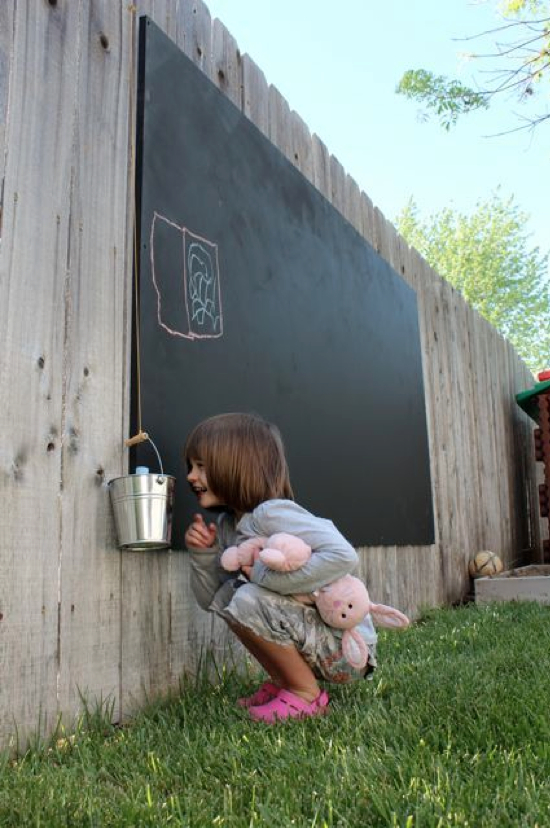 Chalkboard Cups
Chalkboard cups are a unique way to label your mugs and glasses. This would be cute for a party! Let the kids write their own name on their drink cup! It washes off easily with a damp rag or sponge. Here is an easy tutorial using porcelain chalkboard paint. Or, check out this idea using adhesive chalkboard paper.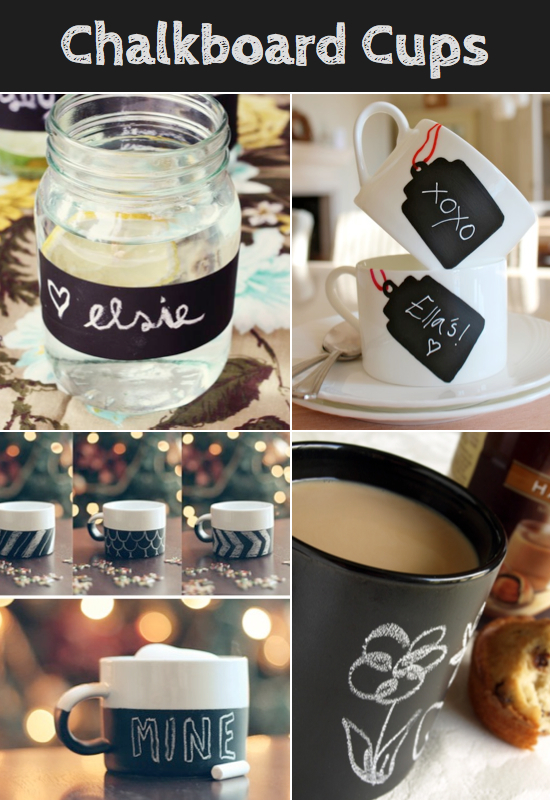 Chalkboard Tables
Talk about a craft table! Chalkboard tables make it easy and fun to doodle, play tic tac toe, or write down notes and messages. I'm not too sure if I'm keen on the idea of having a chalkboard dining room table, as that could prove to be a mess around the food, but I do think it would be pretty cool for an art table or desk.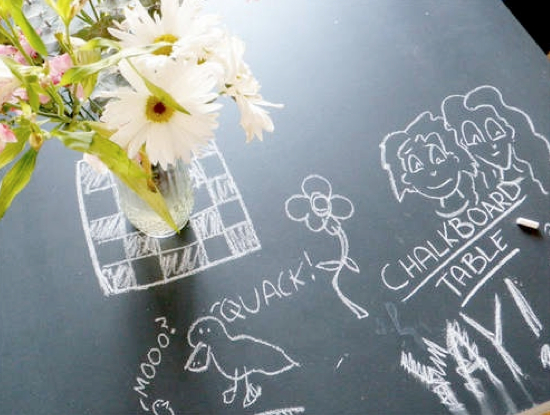 Chalkboard Dressers
For some reason kid's like to write on walls and furniture, and a chalkboard dresser allows them to do just that! This is a great chalkboard paint idea for a bedroom, plus I think it looks pretty stylish, too. Give them some colorful chalk and let them decorate their little hearts away!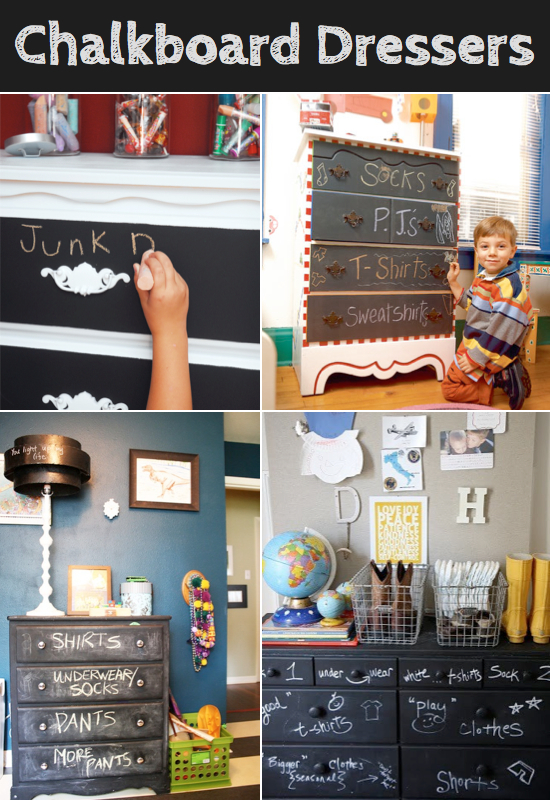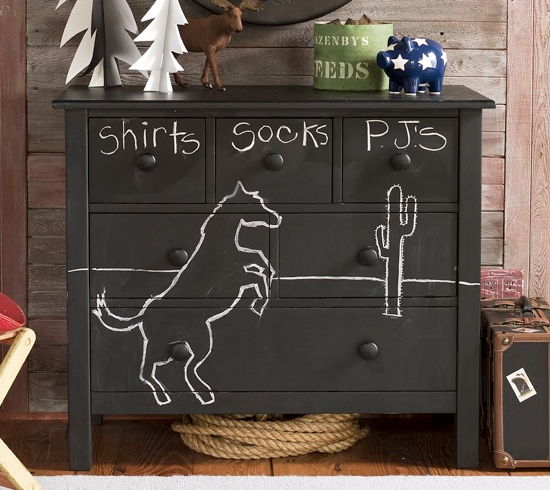 Chalkboard Doors
A paneled door works as a perfect frame for your chalkboard paint, and it's just a small space in the room for the kids to display their artwork. You could even choose to paint the inside panels of a closet door to keep the chalkboard hidden but still easily accessible for them to draw and write. This is also a creative chalkboard paint idea for a kitchen pantry door to keep your grocery list handy and up to date.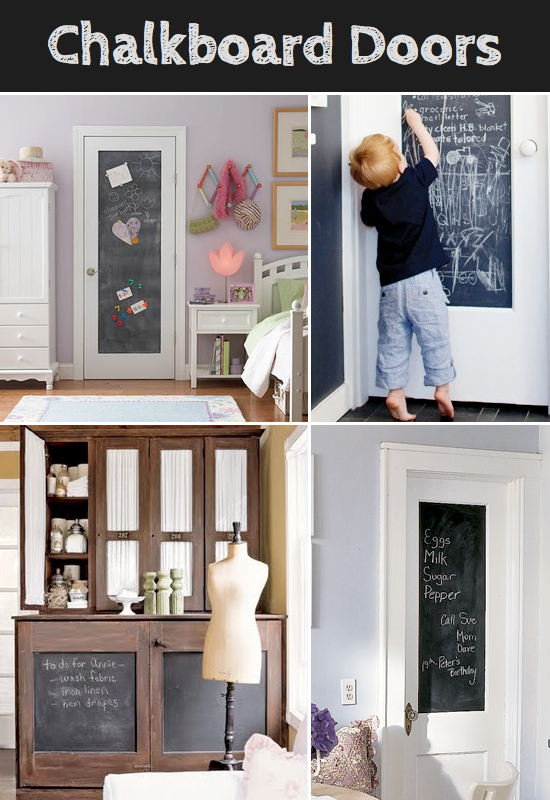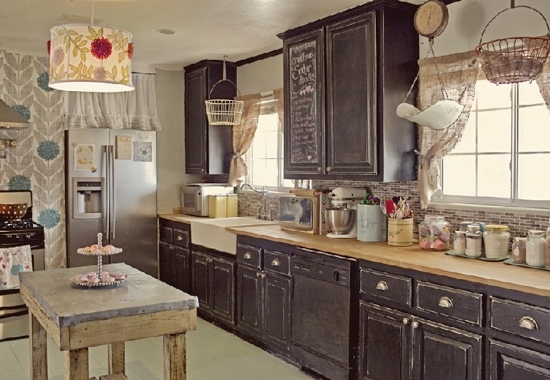 Chalkboard Rooms
Why not go all out and paint an entire room, or at least one or two walls in a room? I especially like this idea for a teenager. It will unleash their imagination and allow them to change their theme as often as they'd like. They could also write down important notes, such as school reminders, phone numbers, or inspirational quotes. Chalkboard paint ideas for a bedroom: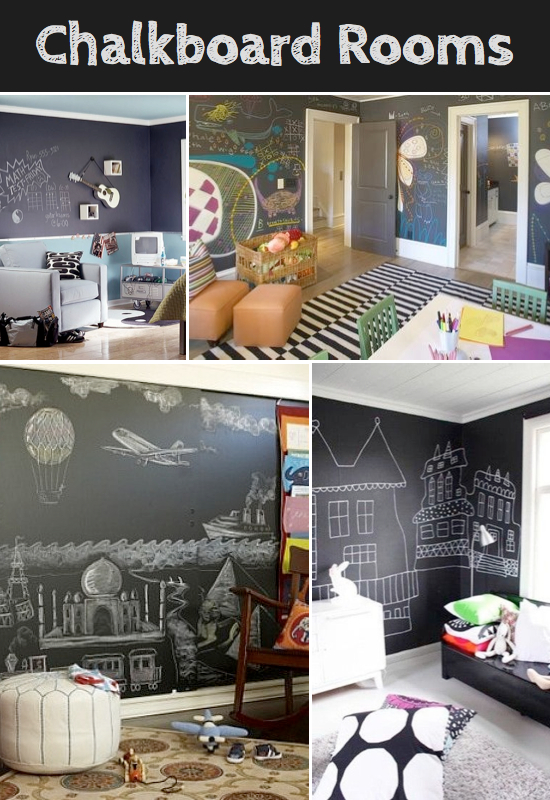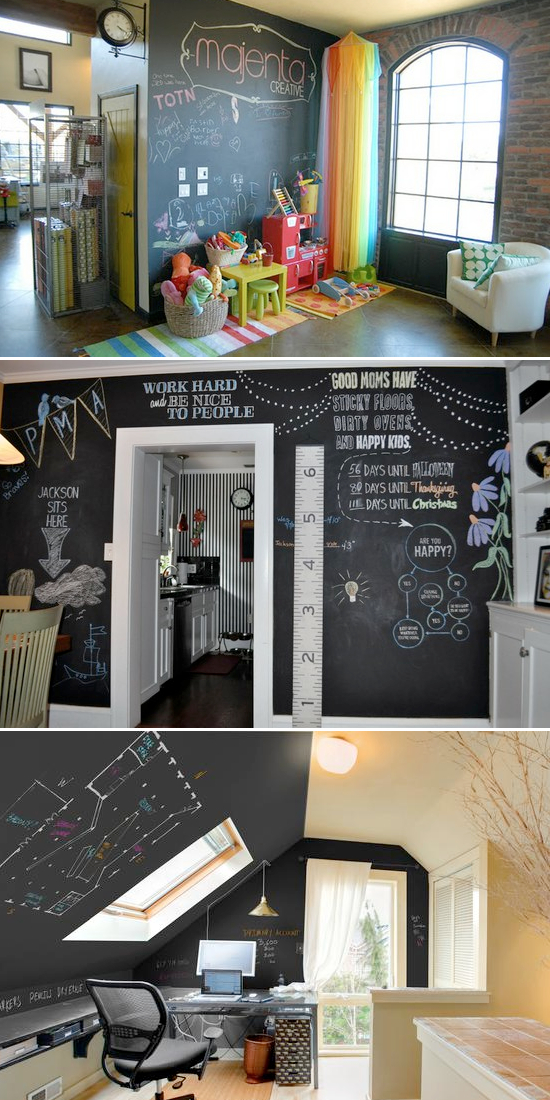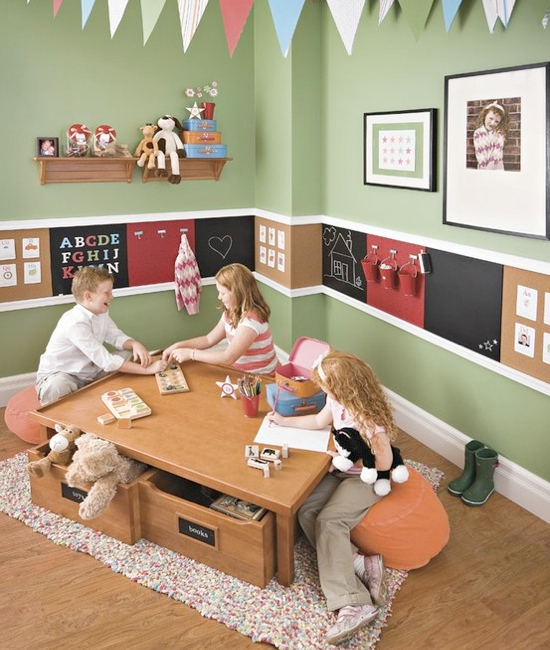 Leave a comment...