Fun & Easy Things to make with Refrigerated Dough! Everything from simple meals and snacks to delicious sweet treats and appetizers.
There are so many Crescent Roll and Biscuit recipes that make cooking and baking so much more fun. You can stuff them with just about anything to make yummy desserts, dinners, breakfasts rolls, or appetizers. They really make the life of a mom with picky kids to feed so much easier!
That cute little Pillsbury Doughboy has got it made! Crescent rolls are one of the easiest and yummiest comfort foods on the planet, and there are so many creative ways to prepare them. Here is a list of some of my favorite go-to Pillsbury dough recipes to make.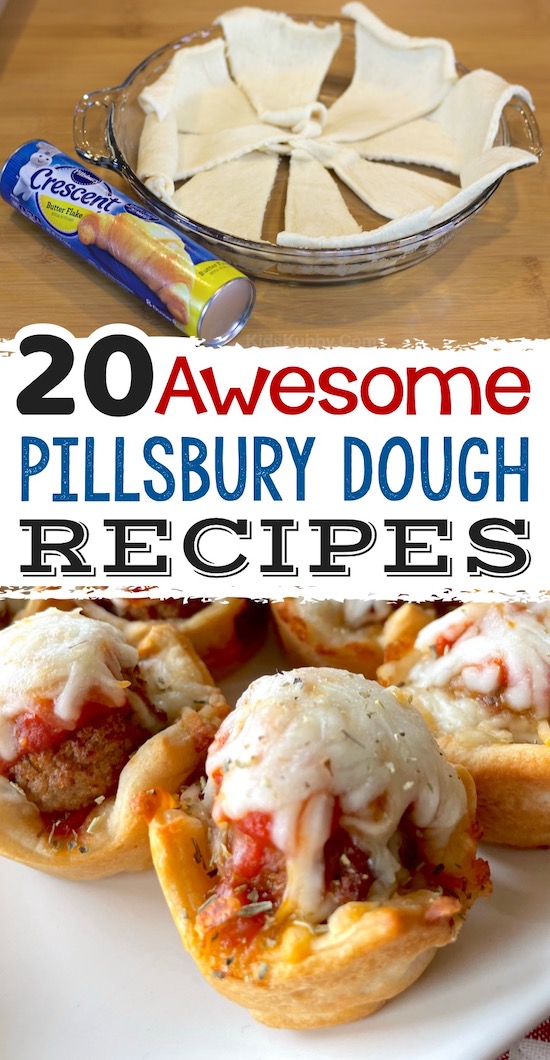 1. Mini Chicken Pot Pies
These mini chicken pot pies are a wonderful handheld dinner idea for a family with picky kids! With just a few simple ingredients and a muffin pan you'll have this recipe together in no time.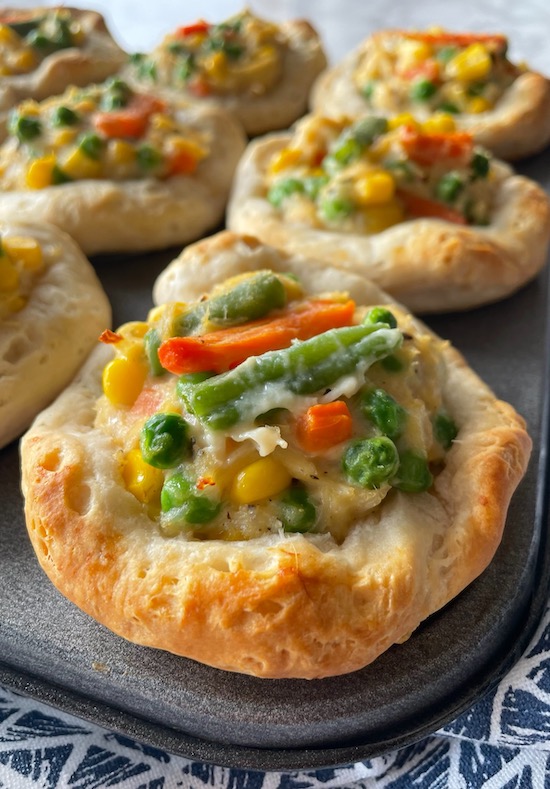 2. Cheeseburger Biscuit Bombs
This easy meal features refrigerated biscuits stuffed full of seasoned ground beef and your favorite burger toppings! Your kids are sure to get a belly full with these easy cheeseburger biscuit bombs.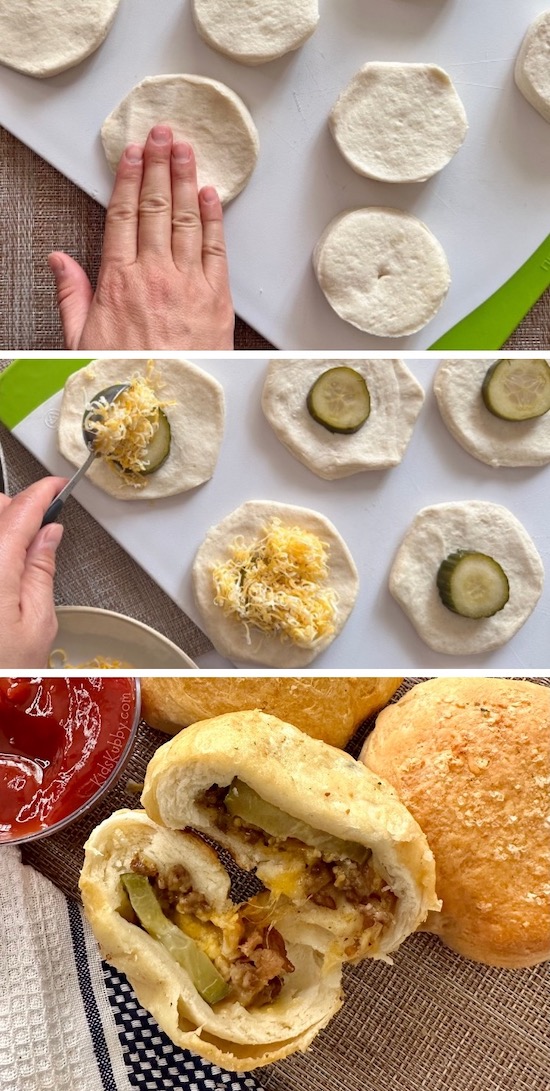 3. Happy Bread
Douse them with butter and then roll and squish them together to create this yummy happy bread! It's perfect for a large family dinner; perhaps even in place of rolls at your annual Thanksgiving or Christmas dinner.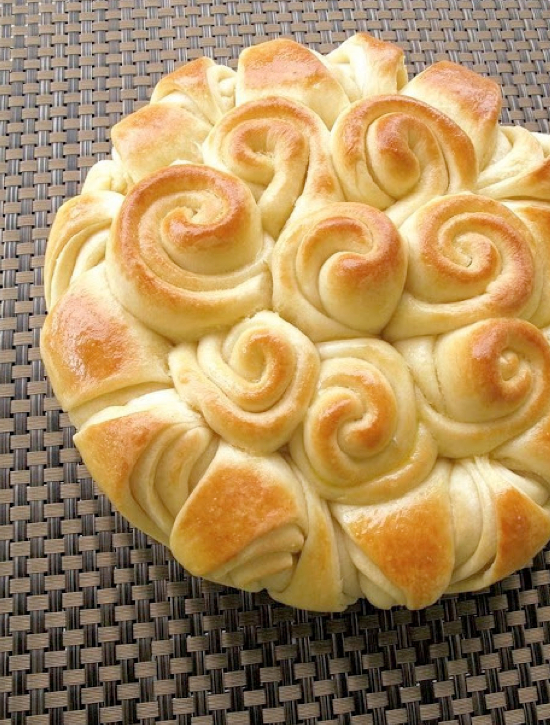 4. Frito Taco Pie
Tacos in the form of pie? Yes, please! This taco pie recipe has a crescent dough crust stuffed full of taco seasoned ground beef, shredded cheese, and your favorite taco ingredients.
5. Pizza Crescent Rolls
Crescent Roll Pizza! The kid's will love this yummy treat. You could also add some veggies, olives, or a dab of Marinara for a more authentic pizza taste. Maybe even sprinkle the tops before baking with a little garlic salt. Go check out the instructions here.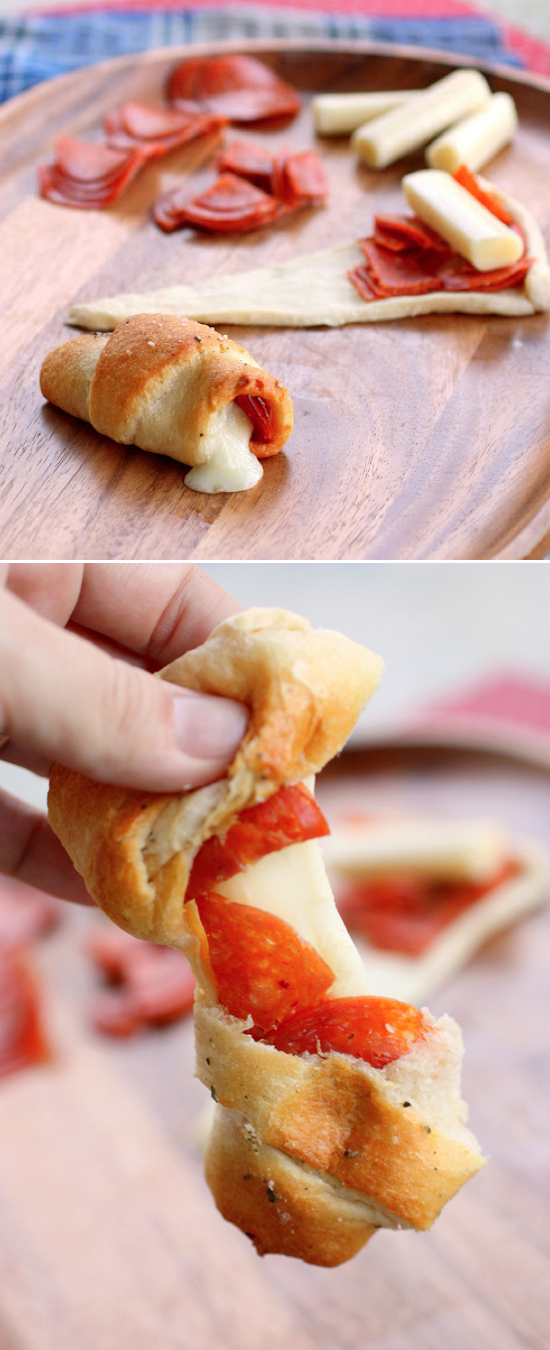 6. Mini Meatball Cupcakes
Refrigerated dough stuffed with frozen meatballs, pizza sauce, and cheese, baked until warm and gooey to create whimsical shaped savory cupcakes. Awesome!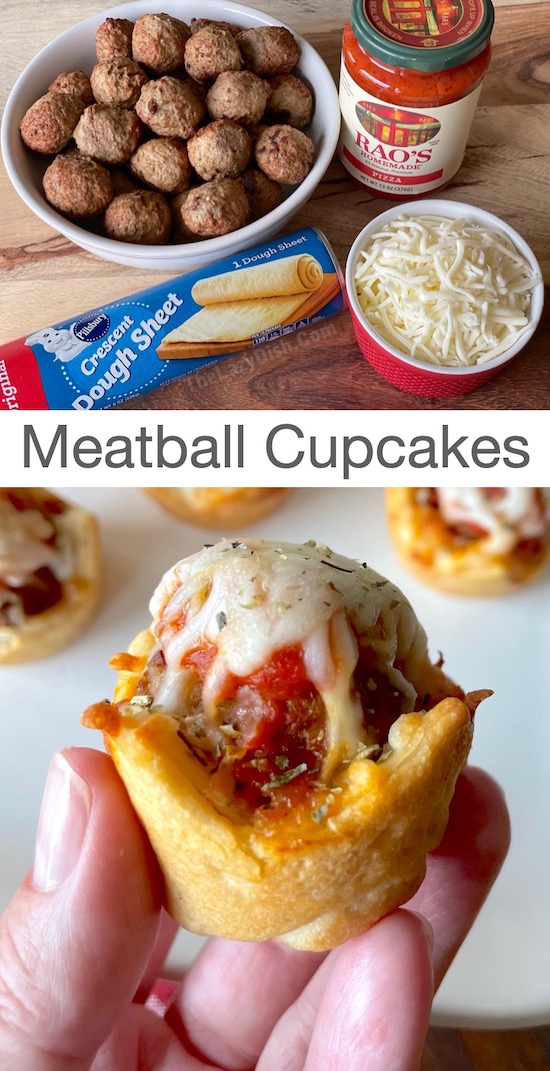 7. Warm Sandwich Roll-Ups
Another fun and easy idea is to make little sandwich roll-ups with deli meat and cheese! Douse them with a little garlic butter and bake until golden brown.
8. Crescent Dough Breakfast Casserole
This yummy breakfast is made with just 4 simple ingredients! Simply layer the crescent dough onto the bottom of a baking dish, top with ground sausage, scrambled eggs, and shredded cheese to make this quick and easy breakfast casserole.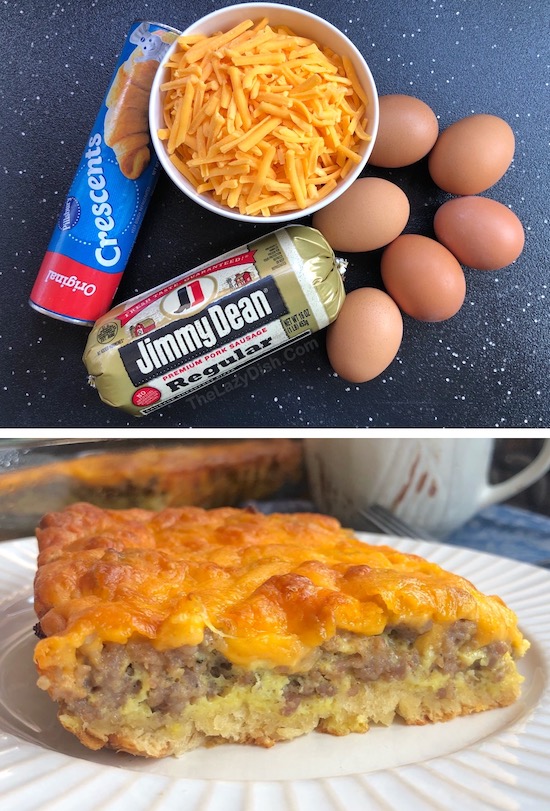 9. Cinnamon Donut Holes
The world's easiest homemade donut holes! Simply cut Pillsbury biscuits into quarters, roll the dough into bite-size balls, and then dip in melted butter and a delicious mixture of cinnamon and sugar.
10. Crescent Dogs
These cheesy crescent dogs are stuffed full of cheese and then wrapped in crescent dough. Sounds fun, right?! The ultimate comfort food for busy weeknight meals.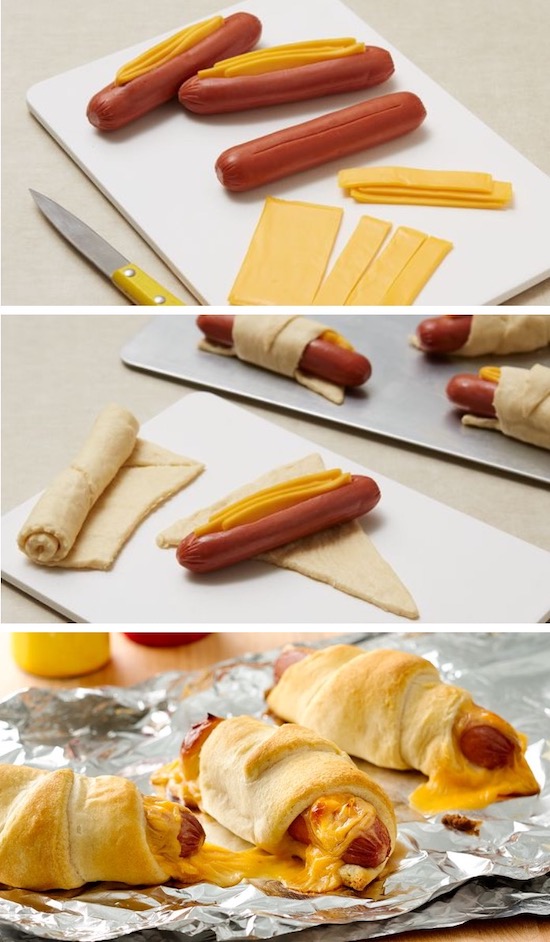 11. Garlic Butter Cheese Bombs
If you're looking for quick and easy comfort food recipes, these cheese stuffed biscuits are filled with gooey mozzarella and coated with a garlic butter mixture that is absolutely amazing. Serve with warm marinara for dipping!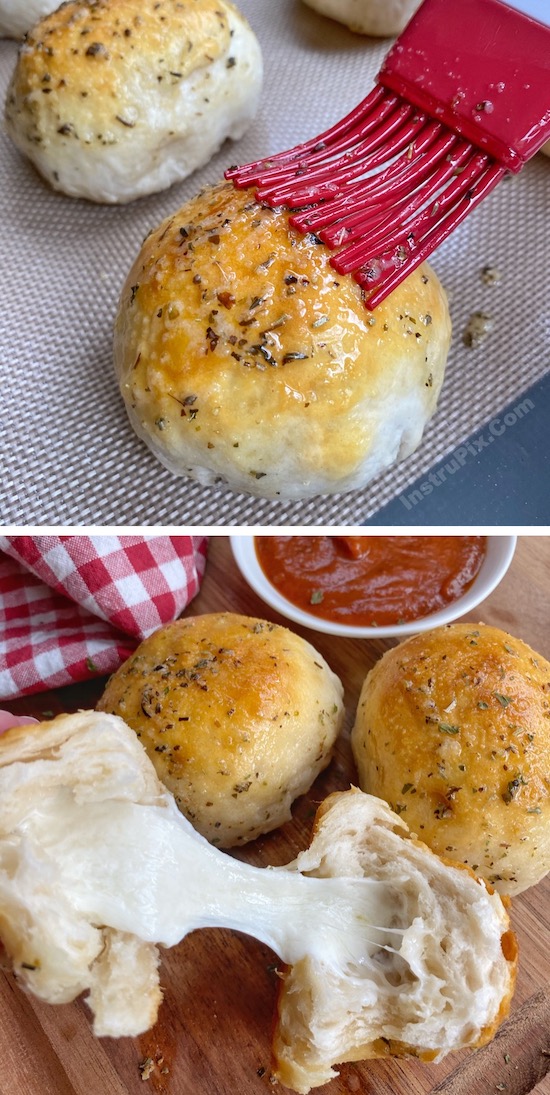 12. Spinach Artichoke Bites
Everyone's favorite dip wrapped in buttery dough to make handheld little party bites, making this recipe easy to serve for family gatherings and parties.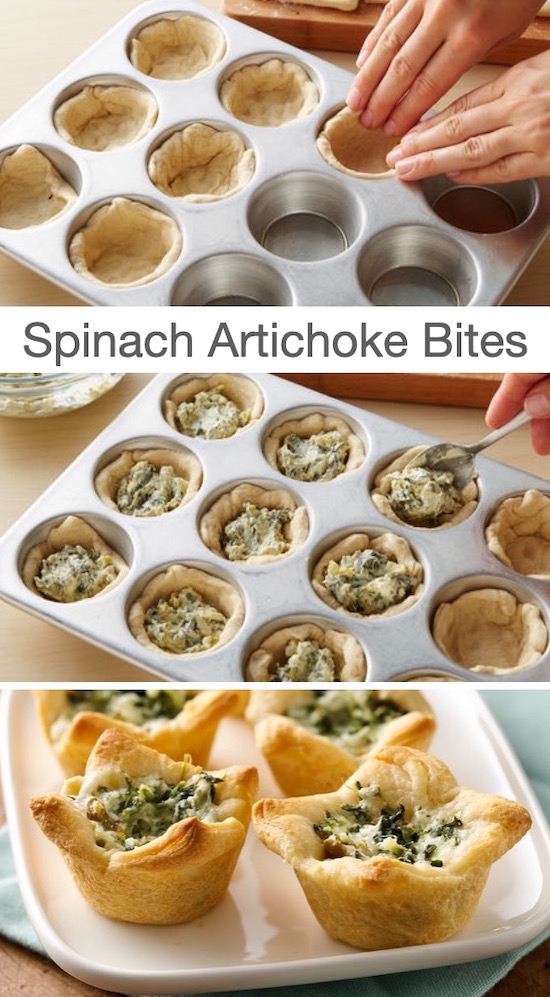 13. Baked Brie
This awesome Crescent Roll appetizer calls for simply wrapping a block of brie in an apricot jam covered crescent roll. Baked Brie is an impressive appetizer that's secretly really easy to make thanks to a tube of crescent dough!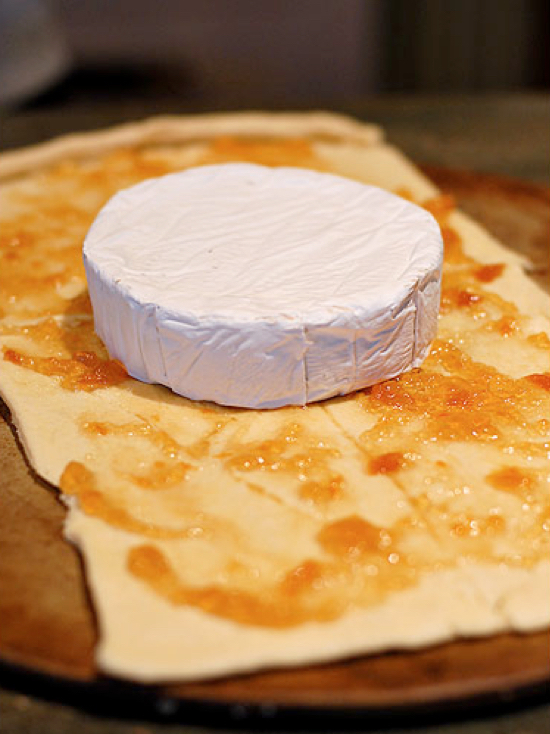 14. Crescent Roll S'mores
S'mores bring back so many childhood memories. These Crescent Roll S'mores are just too easy to pass up! Wrap marshmallows and chocolate chips in Crescent Rolls, then bake! You could even add pieces of graham crackers for a little crunch.
15. Cinnamon Roll Apple Cobbler
Cinnamon rolls are an indulgent treat that I rarely get to partake in. But, with this easy 2 Ingredient Cinnamon Roll Apple Cobbler, I think I might just have to consider them for breakfast a little more often. You could also serve with ice cream for an indulgent dessert!
16. Sloppy Joe Cups
A fun twist on Sloppy Joes! Stuff that delicious beef mixture into biscuit cups and top with cheese. Your family is going to love these fun and easy dinner idea!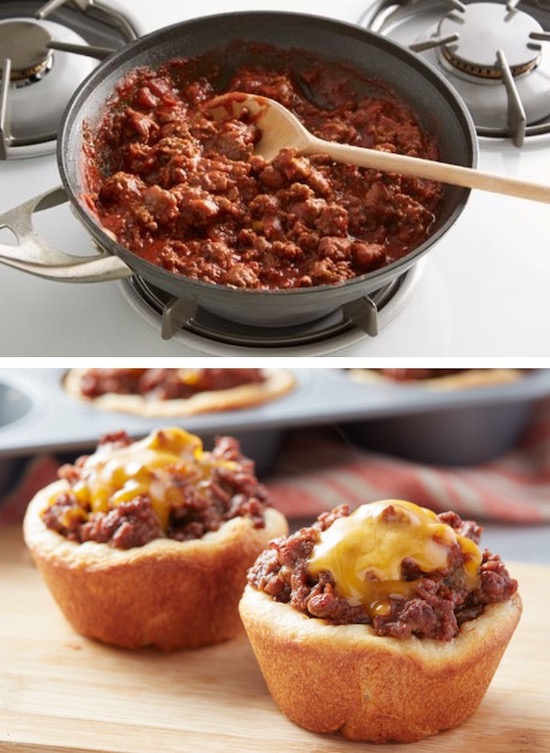 17. Sheet Pan Grilled Cheese
This is how you make grilled cheese for a crowd! Stuff sheet dough with cheese and brush with melted butter for the best gooey oven baked sandwiches.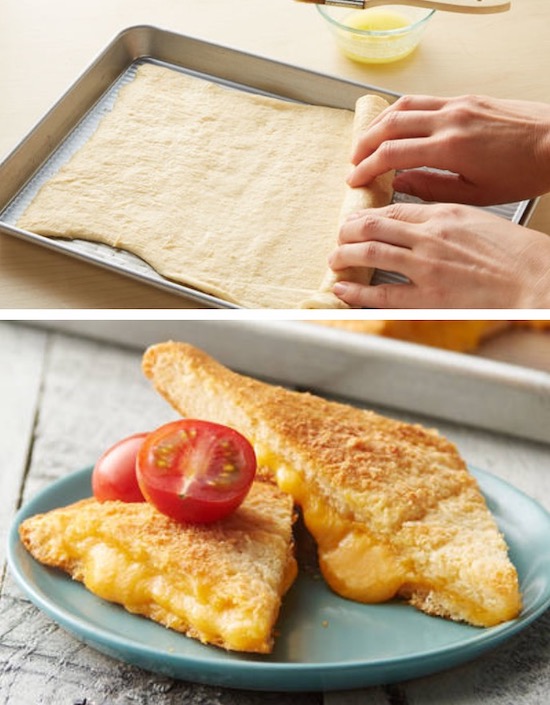 18. Pizza Biscuits
The easiest pizza crust you'll ever make! Simply separate the layers of flaky biscuit dough and top with pizza sauce, cheese, and pepperoni to make these easy mini pizzas.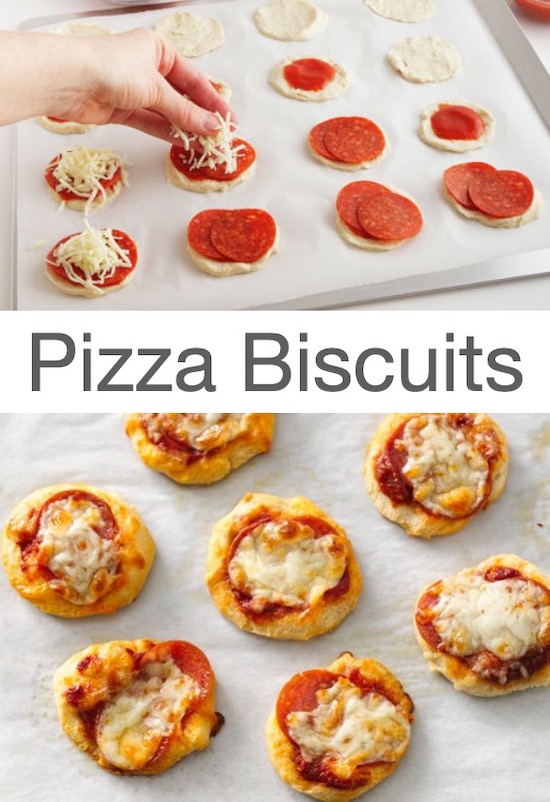 19. Cream Cheese Jalapeño Pinwheels
Pillsbury Crescent Rolls stuffed with a sweet jalapeño cream cheese mixture! Serve them for snacking on a lazy Sunday at home, or even as a fun party appetizer.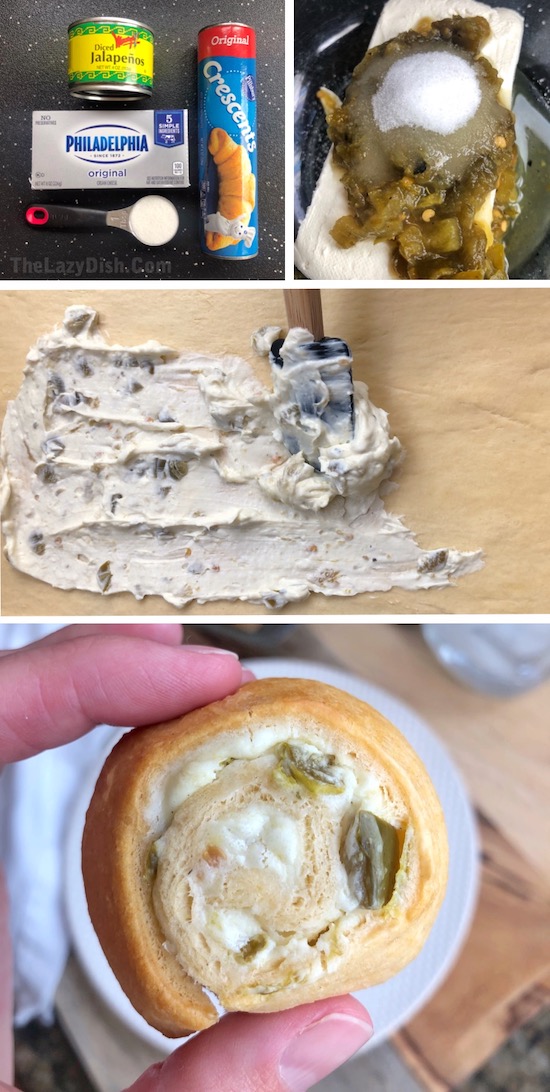 20. Sausage Crescent Balls
Sausage, crescent dough and cheddar cheese come together to create warm, cheesy sausage balls that are perfect for snacking and party finger food.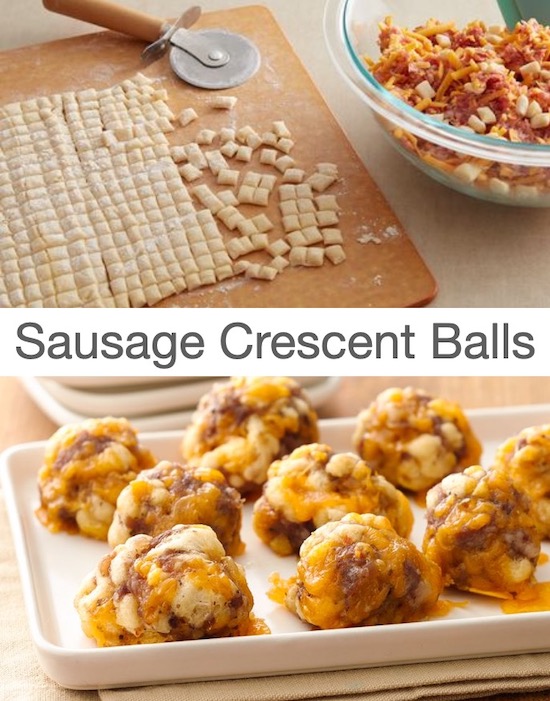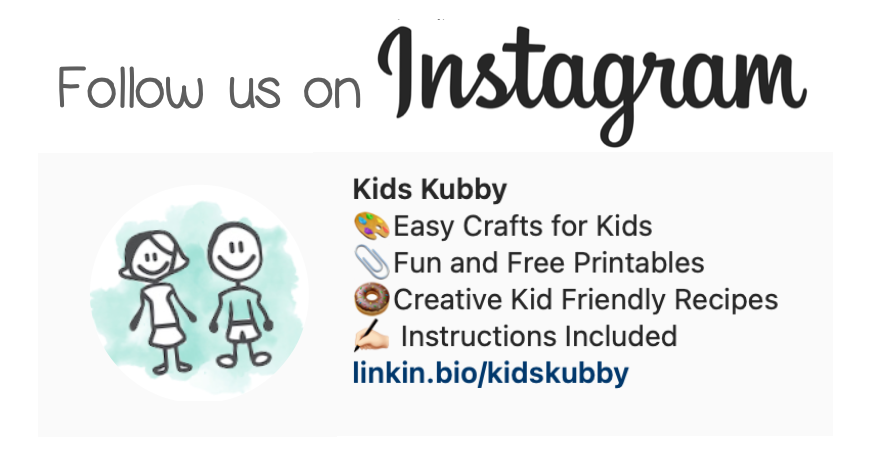 Leave a comment...