There seems to be an endless array of fun and creative toilet paper roll crafts and other ideas. Who knew! I'm excited about the ease and low cost of these cute and clever toilet paper roll art projects. No more tossing them in the trash at my house! I'm saving them for a rainy day.
Turning trash into treasure! We all use toilet paper, well, most of us anyway. Don't let those rolls go to waste! There are so many fun projects to do with them. It's recycling at it's best.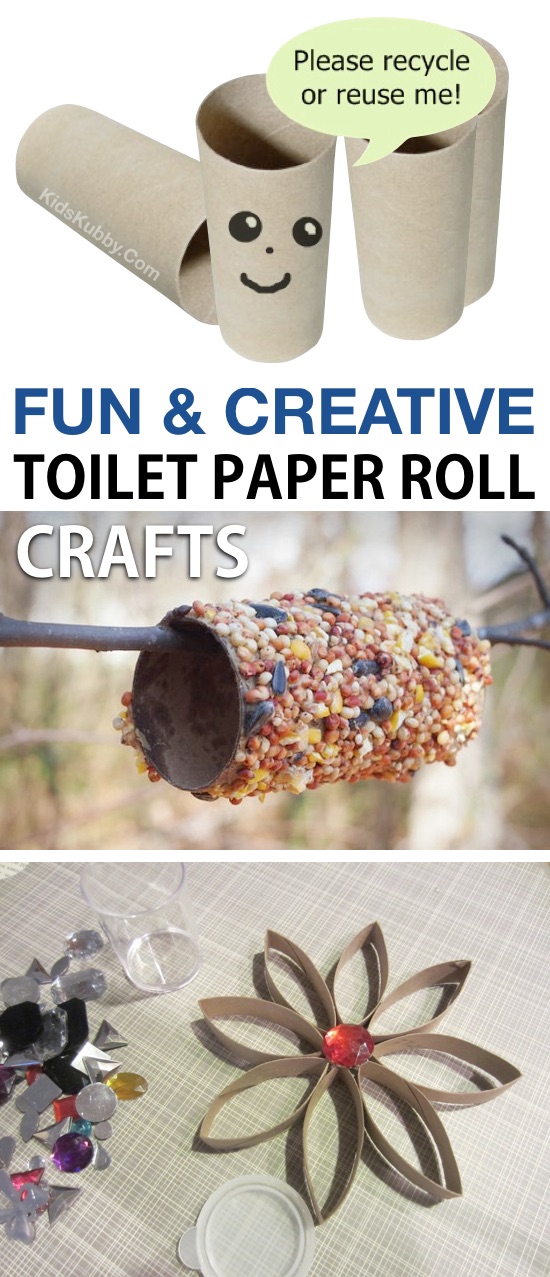 Toilet Paper Roll Bird Feeder
This is such a great idea! I've already got the supplies on hand. Spread peanut butter on toilet paper rolls, roll them in bird seeds, and then hang them from a tree branch for the birds to enjoy. Now I just need to find a spot where the squirrels won't gobble it up in one sitting. This one comes from Go Graham Go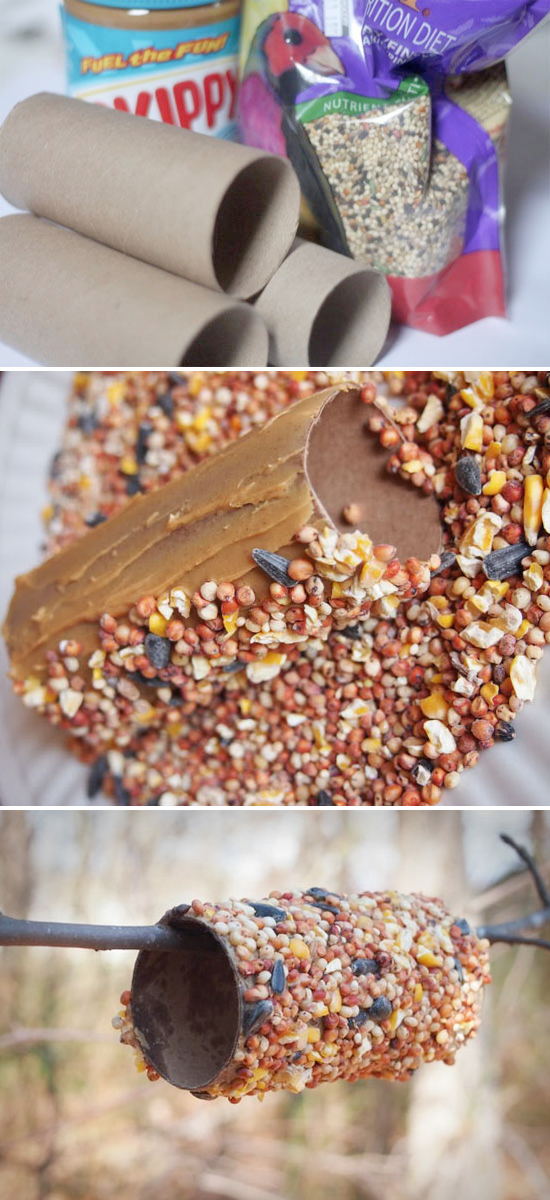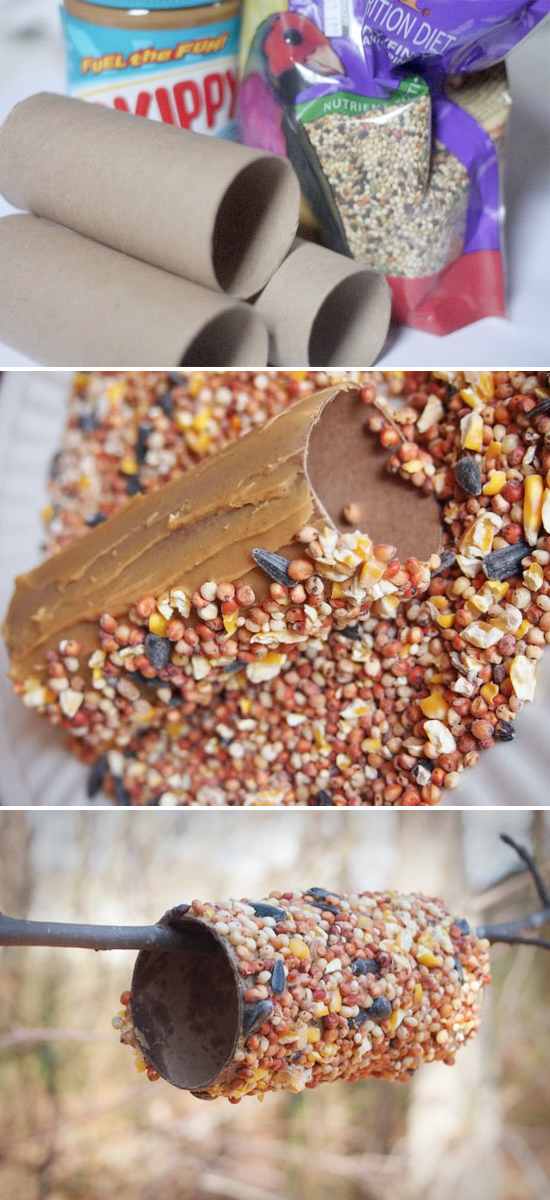 From Source: Pinterest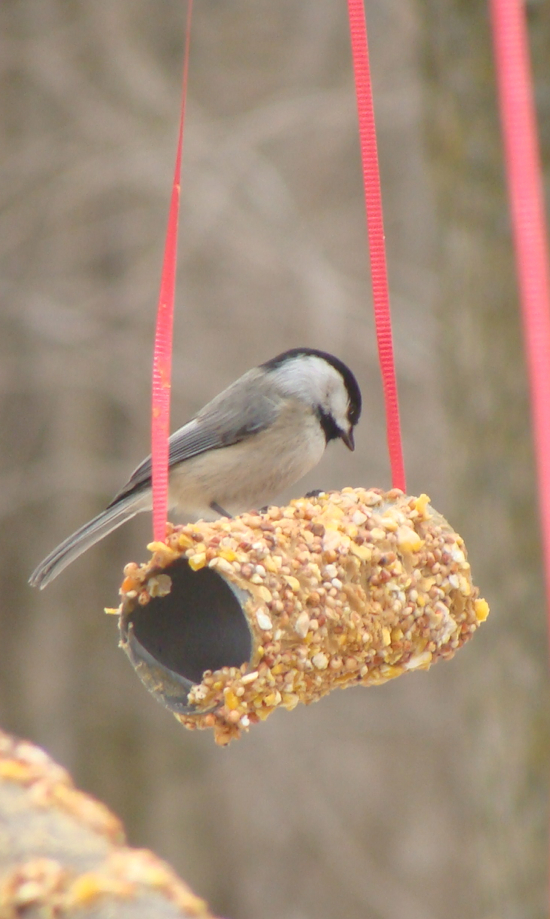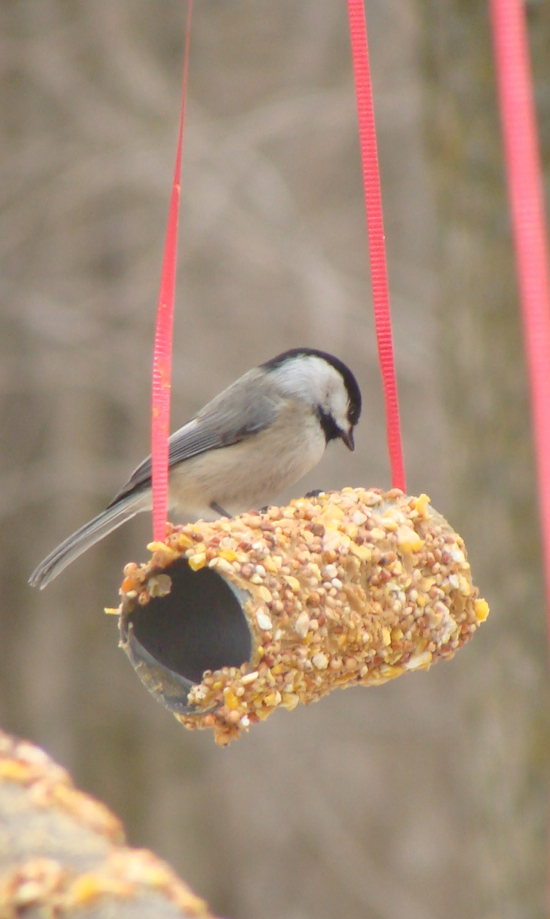 Toilet Paper Roll Storage Ideas
This genius idea just seems too simple. Create a pen caddy with toilet paper rolls and an old shoe box! Or, use them to organize those pesky cords. This would come in quite handy for my husband. Somehow he's acquired drawers full of tangled cords; so messy and hard to find that it's easier to just go out and buy a new one. Sources for these toilet paper roll crafts: Top: Vila Mulher Middle: iVillage Bottom: Instructables

Keep your chords organized! Check out the details over at Apartment Therapy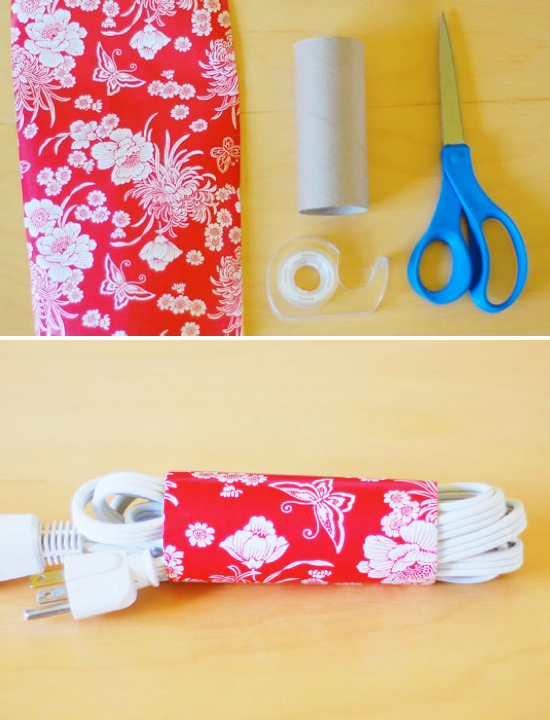 Toilet Paper Roll Crafts
You can create just about any kind of craft out of toilet paper rolls. Kids love turning them into cute little animals and toys. Get creative with paint, stickers, pipe cleaners, googly eyes, pom poms, felt, cotton balls, markers, and tissue paper. Source: Decoideas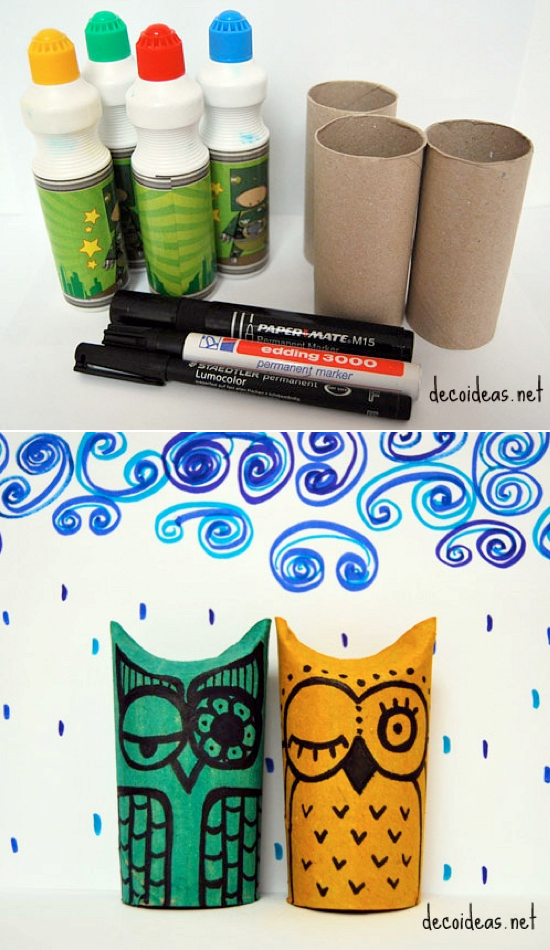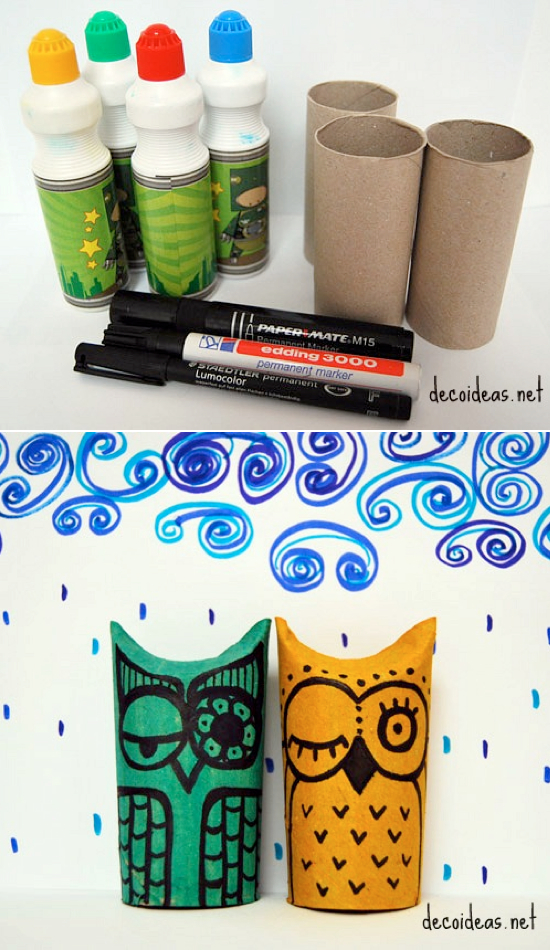 Top: Creative Jewish Mom Bottom: A Bird & A Bean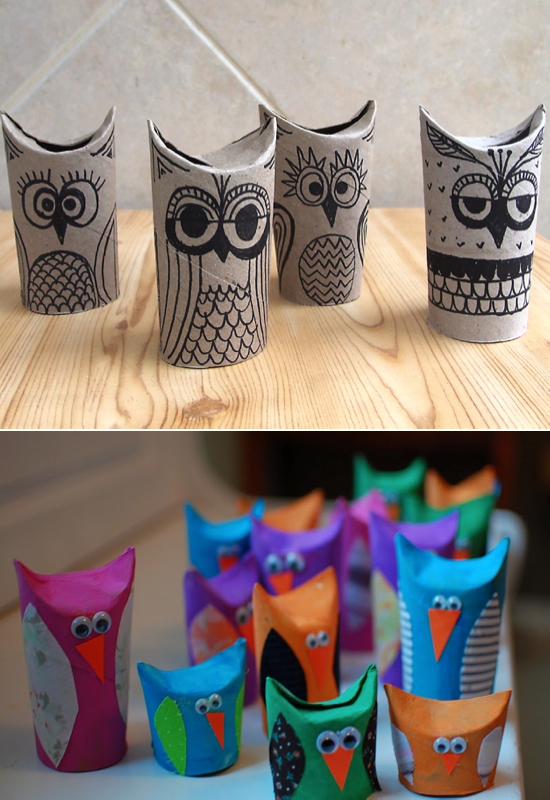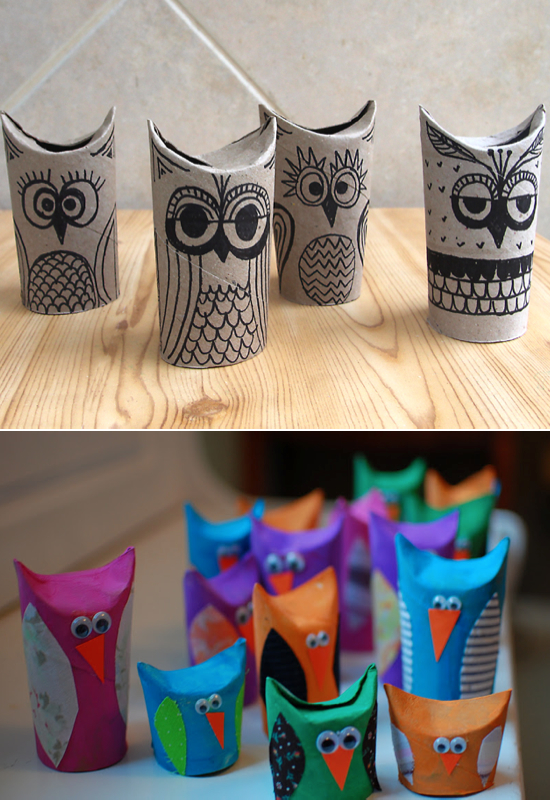 Source: Gil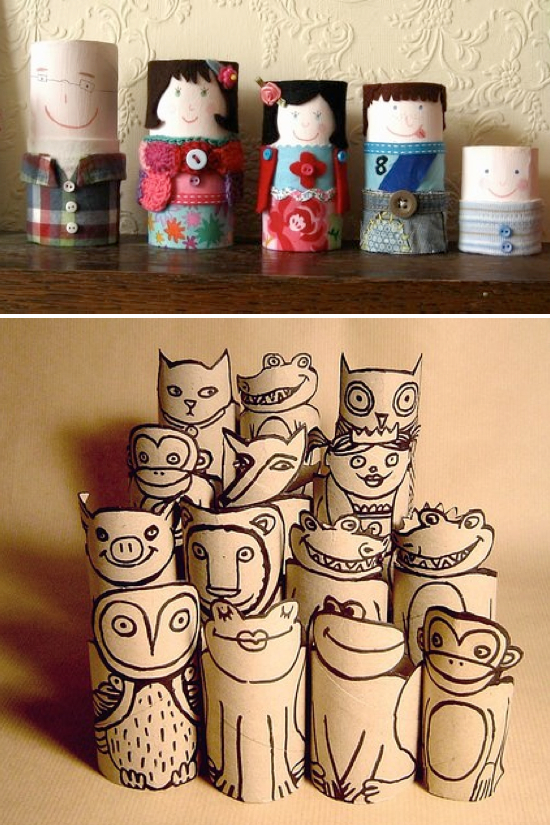 Source: Child Made Tutorials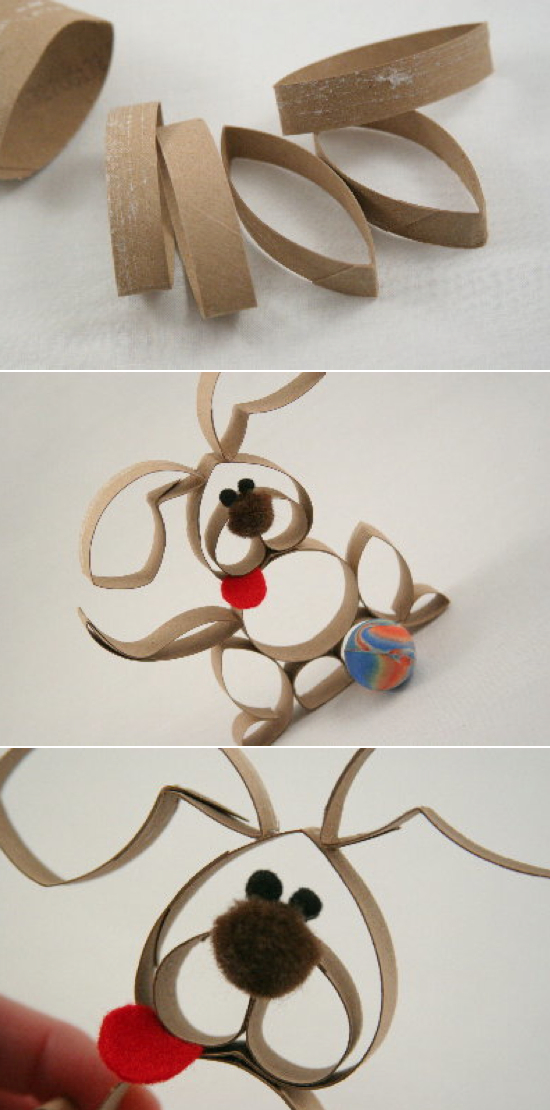 Top: Sweet & Lovely Crafts Bottom: Krafty Kid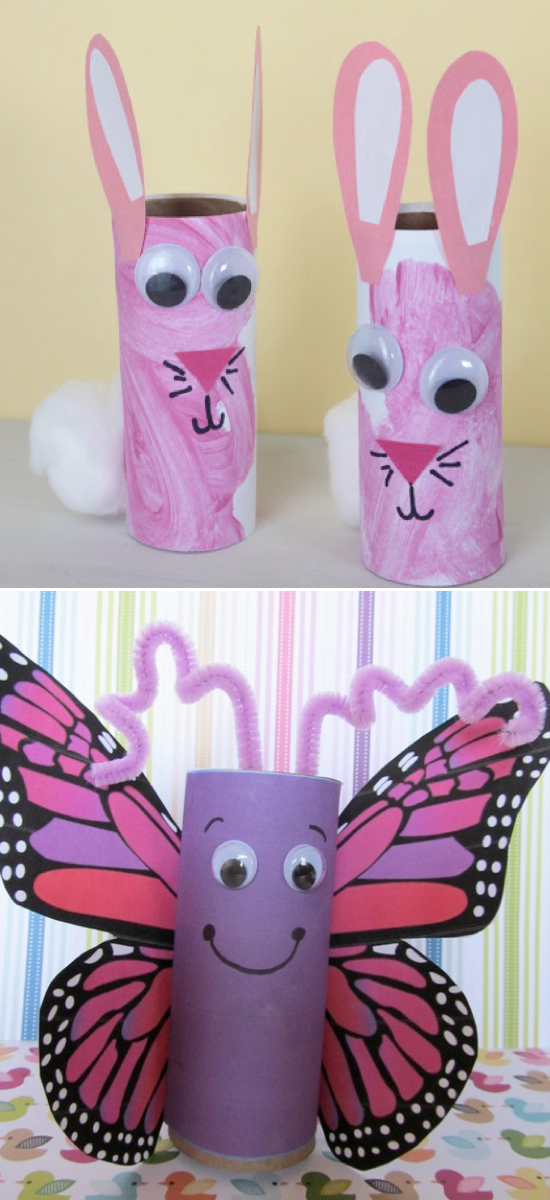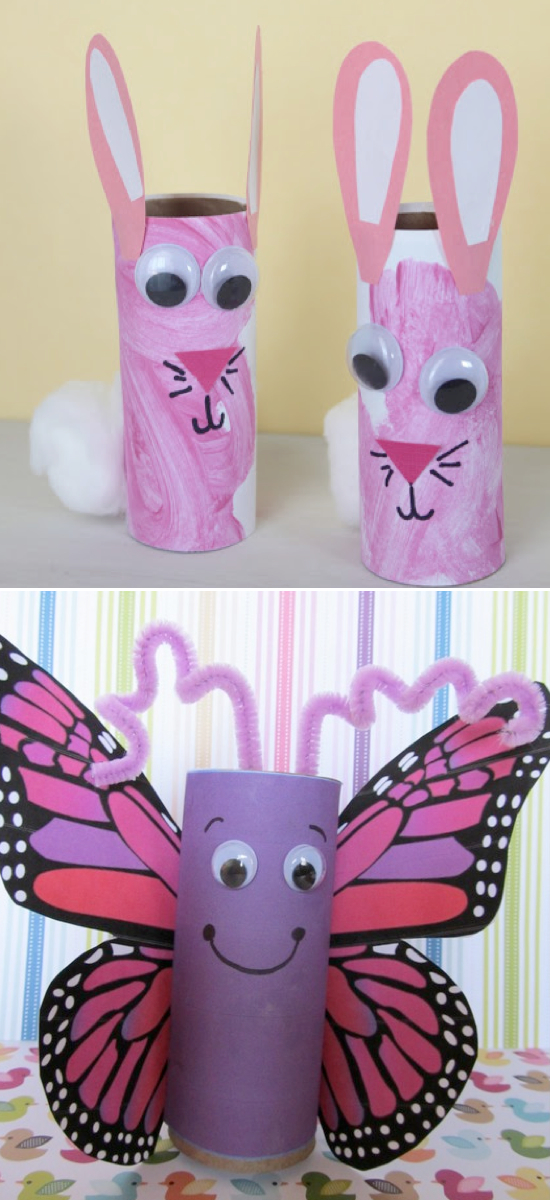 Source: Meet The Dubiens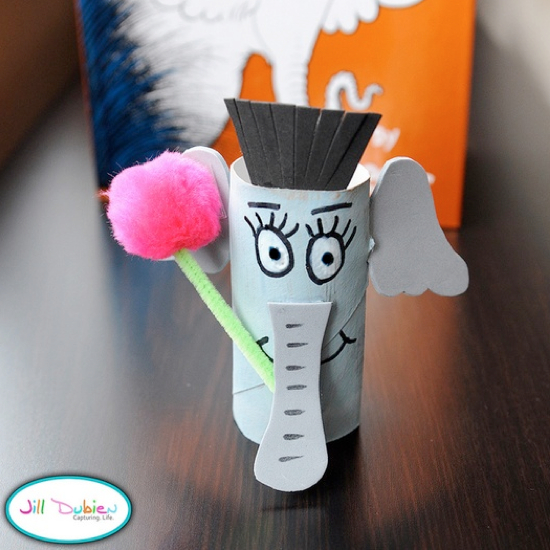 Source: Momstown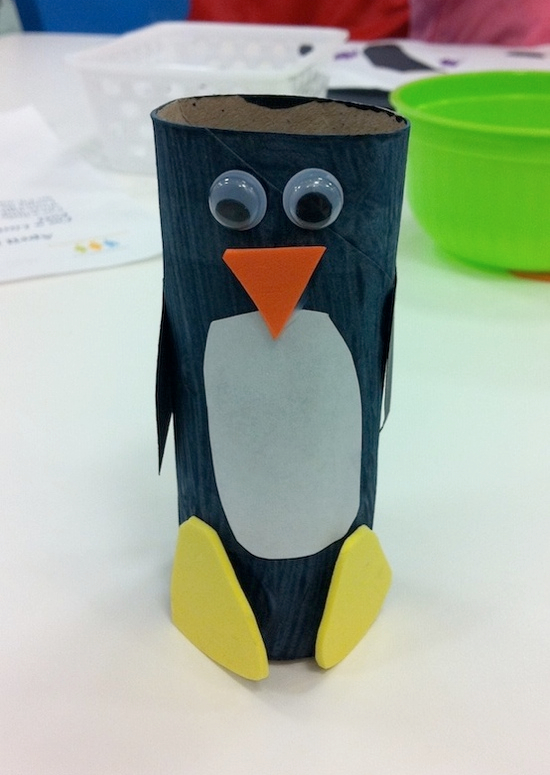 Source: Crafting A Green World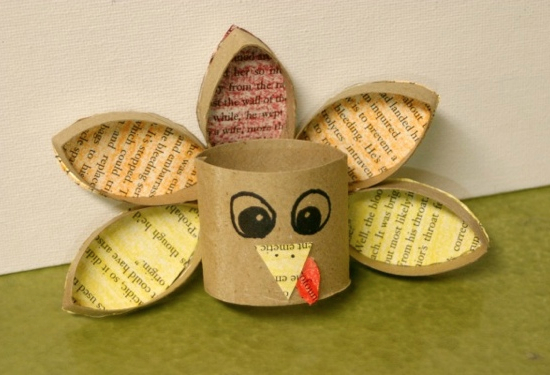 Toilet Paper Roll Cars
These little economical toy cars are made completely out of toilet paper rolls, cardboard, paint, and brads. Not only fun to make, but fun to play with over and over again. Check out the details and instructions over at Kifli

Toilet Paper Roll Christmas Crafts
It's the time of year when we are filling our home with Christmas decorations and homemade crafts. The kids love adding their own personal touch, and toilet paper rolls make it easy and affordable to create the most adorable Christmas themed crafts; little santa pouches, carolers, a fleet of reindeer, or an angel with hand wings. Source: Spoonful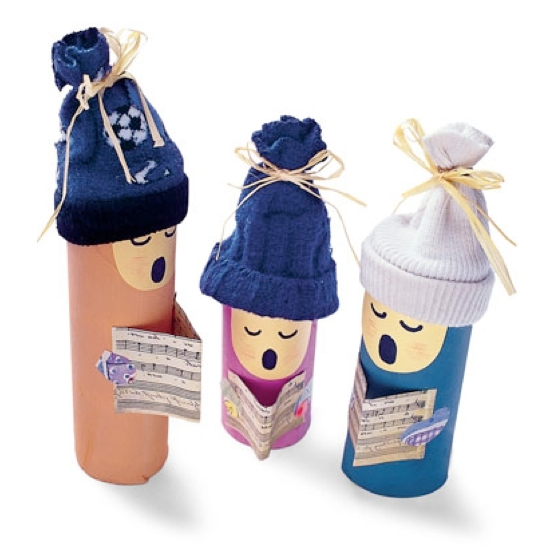 Source: Piece O' Cake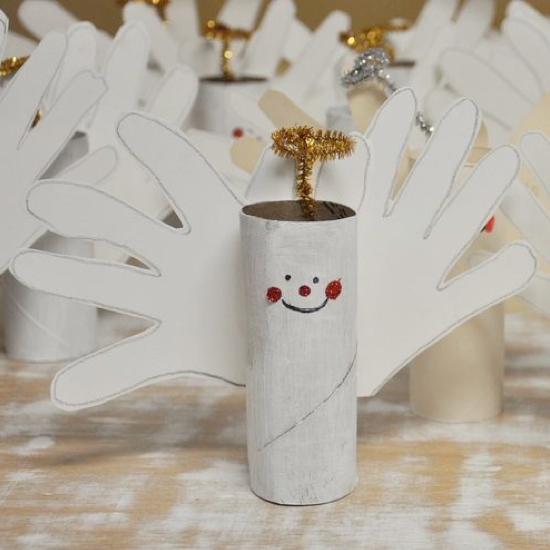 Source: Krokotak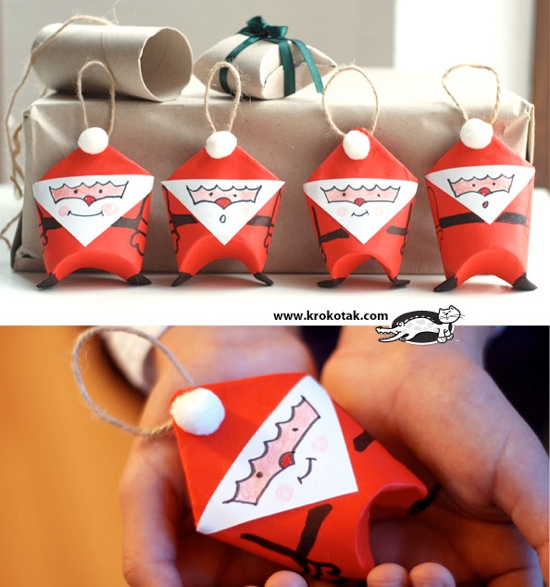 Source: Kitchen Counter Chronicles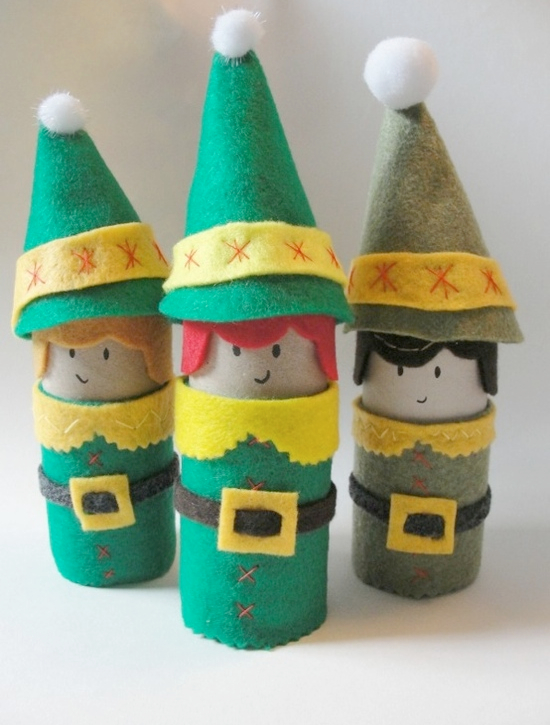 Source: The Ramblings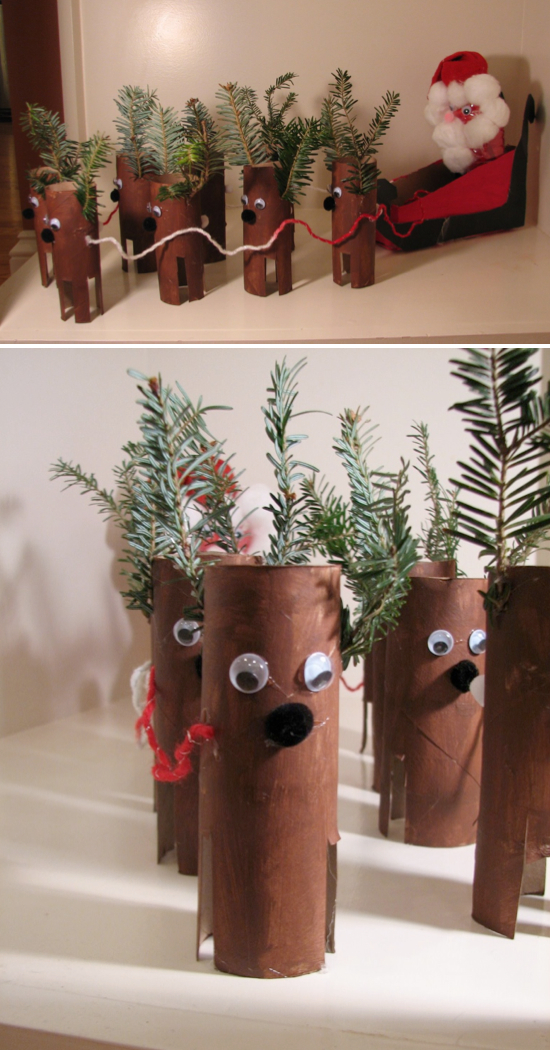 Source: Mommy Savers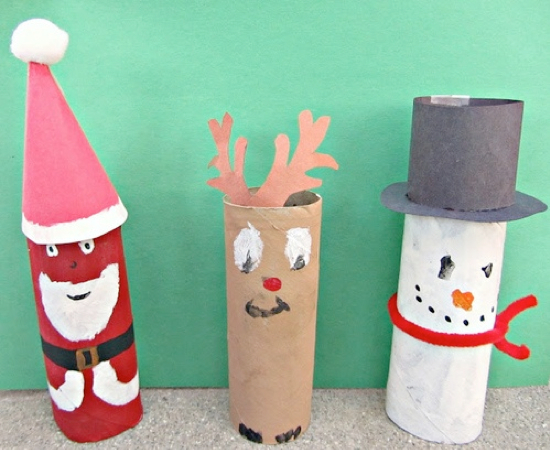 Toilet Paper Roll Snowflakes
You would never guess that these handmade snowflakes were made out of toilet paper rolls! With a little bit of glue, glitter, and paint you can actually make something quite pretty out of recycled materials. Sources for these toilet paper roll crafts. 1. Night Owl 2. Crafty Sisters 3.Dee Dee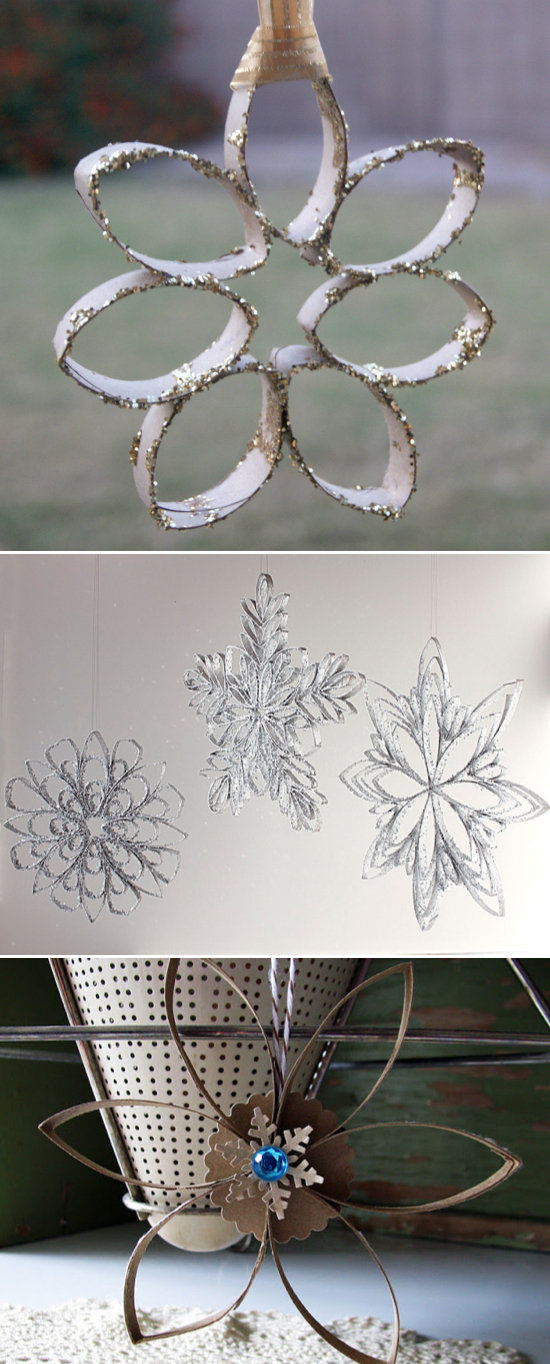 Source: DIY Inspired

Toilet Paper Roll Advent Calendar
Made out of cardboard and toilet paper rolls, this advent calendar allows you to fill each day with a miniature gift. My kids would love this! Let them poke open a new day every morning as they get closer and closer to Christmas. Source: Morning Creativity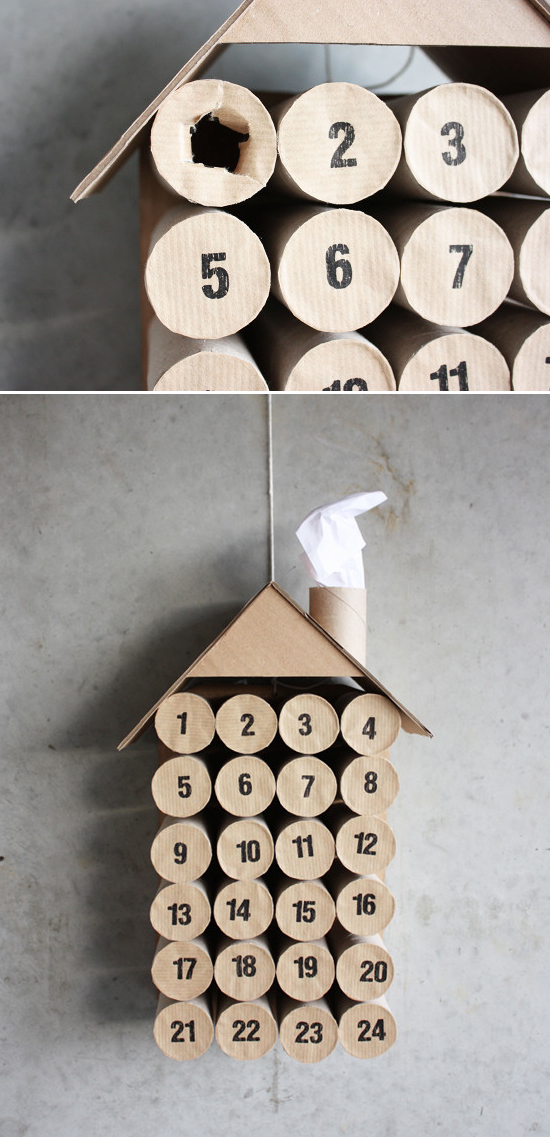 Toilet Paper Roll Wreath
It's rustic meets shabby chic with these adorable wreaths made out of paper rolls. Finish them off with ribbon, paper flowers, ornaments, or anything else that adds a little pizzaz. Source: Kifli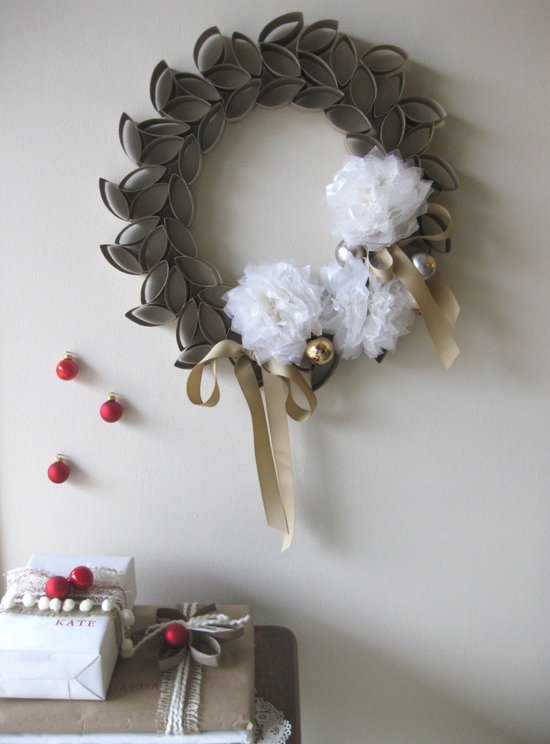 Toilet Paper Roll Glass Filler
For large glass containers, use a toilet paper roll in the center to fill in the empty space. This allows you to completely fill a jar with half the amount of adornments. Cost saver – Source for this toilet paper roll craft: Dandelions & Dust Bunnies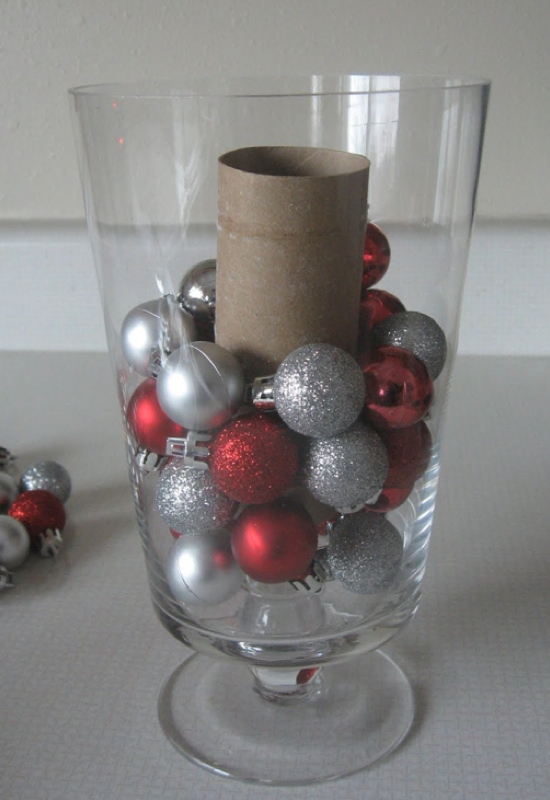 Toilet Paper Roll Planting Seeds
Use toilet paper rolls to start your plant seeds. When they are ready for planting, stick the whole roll in the ground and they will decompose! Source: Eco Modernism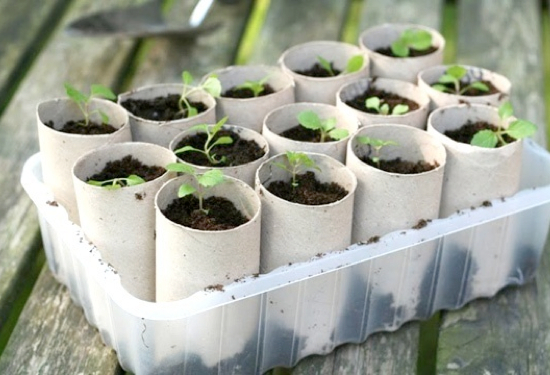 Toilet Paper Roll Crowns & Hats
These would be fun for any kind of party. Simply cut and decorate them to your liking, and then add elastic string! They would make for sweet little photo props, too. Source: Creative Jewish Mom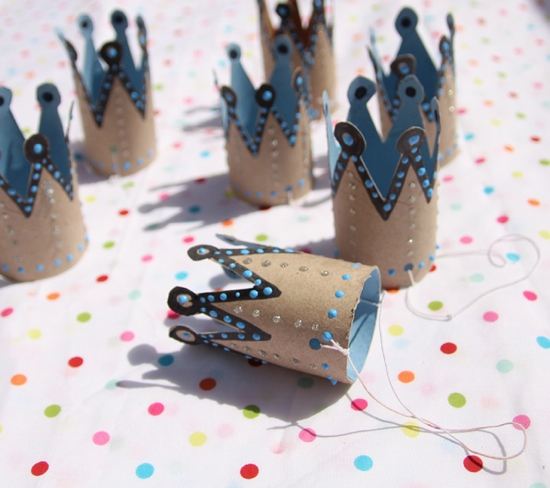 Source: Baby Jungle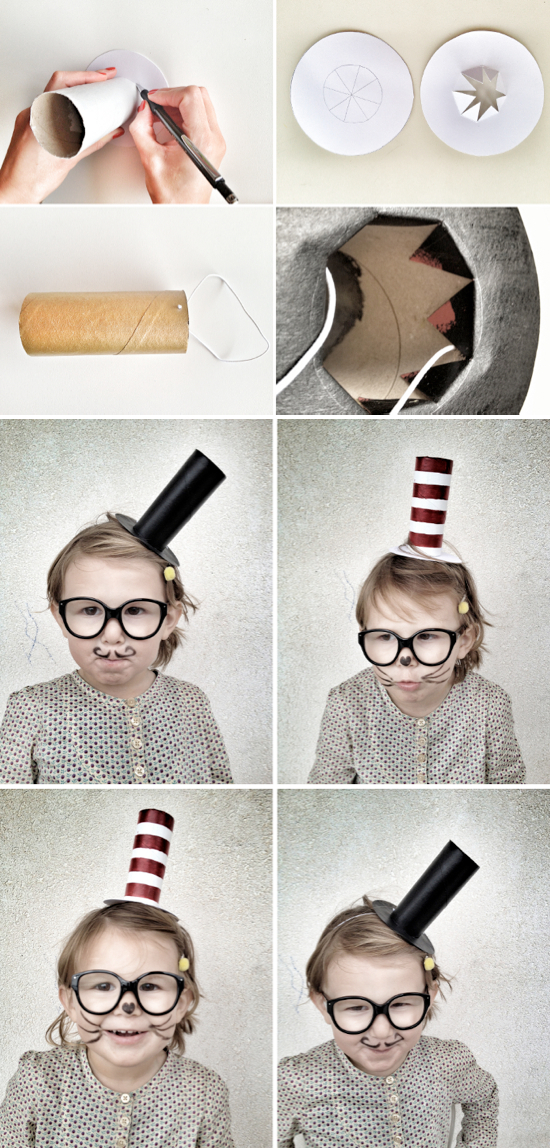 Toilet Paper Roll Marble Run
Use paper tubes in varying sizes, make window cut-outs with a craft knife, paint and/or decorate them, and place magnet strips to the backs to create this fun little marble run. Let the kids experiment and rearrange the tubes to see how many different ways they can get it to work. Source: Spoonful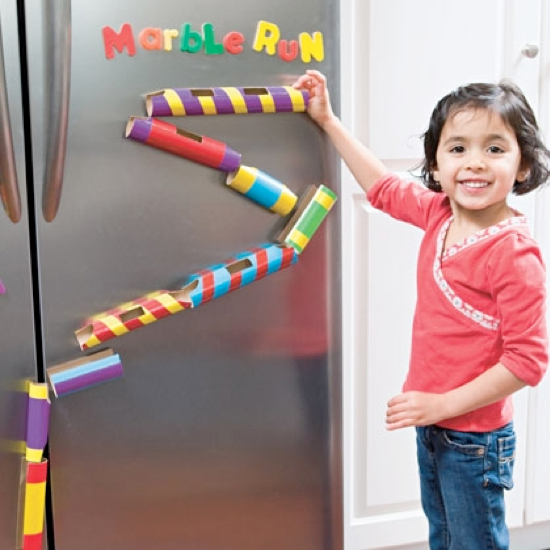 Toilet Paper Roll Stamps
Dip the edges of toilet paper rolls in paint for a quick and easy stamp. Let the kids go crazy with different colors and shapes. These would make for great holiday cards, even for the little ones! Source: Rust & Sunshine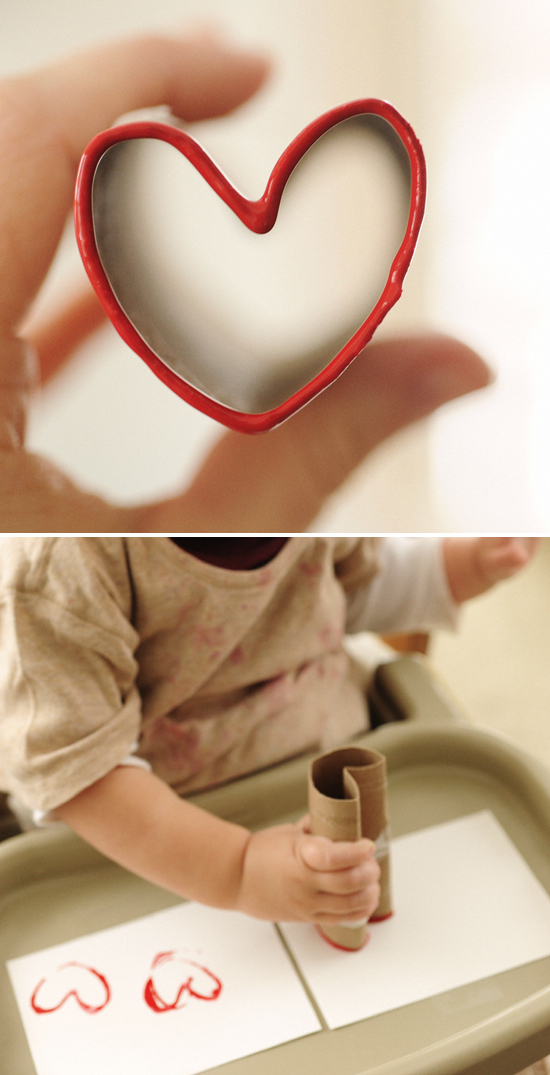 Source: Creative Carmella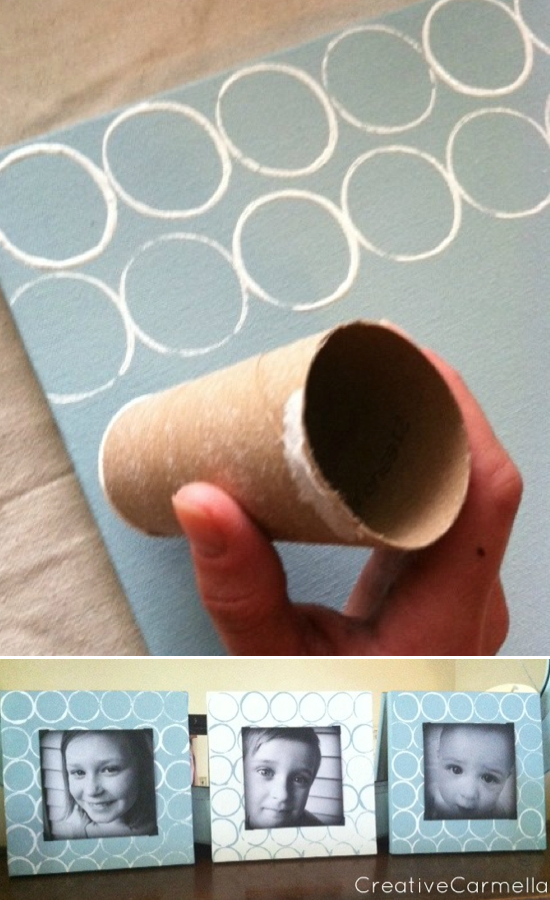 Toilet Paper Roll Wall Art
It's just amazing to me how many creative ways you can manipulate a toilet paper roll into a piece of artwork. Cut them, bend them, and then glue them together for unique wall art. You can either leave them their natural color, or use paint to add a splash of color. Hop on over to  Design Sponge &  Bon Temps to see more details.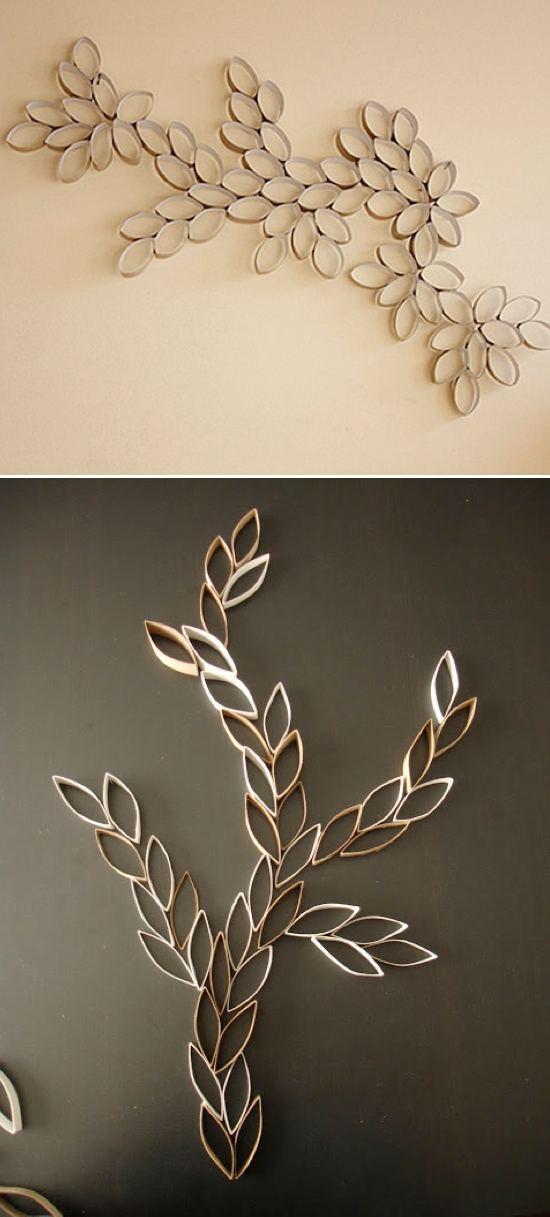 Source: Kristin Abercrombie's Photostream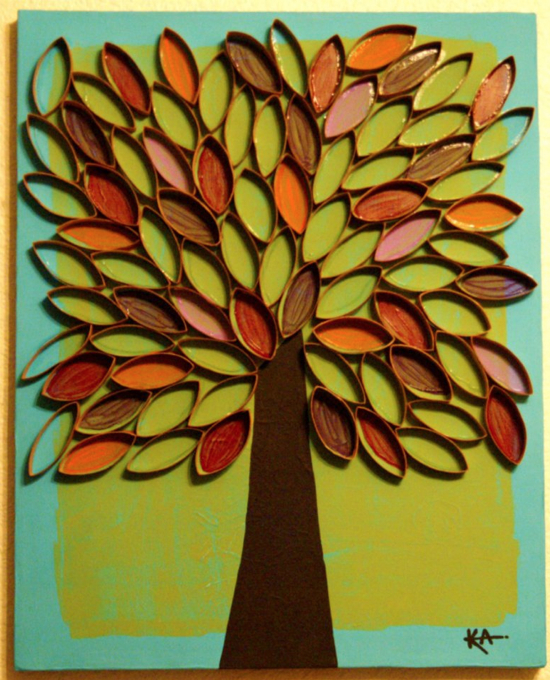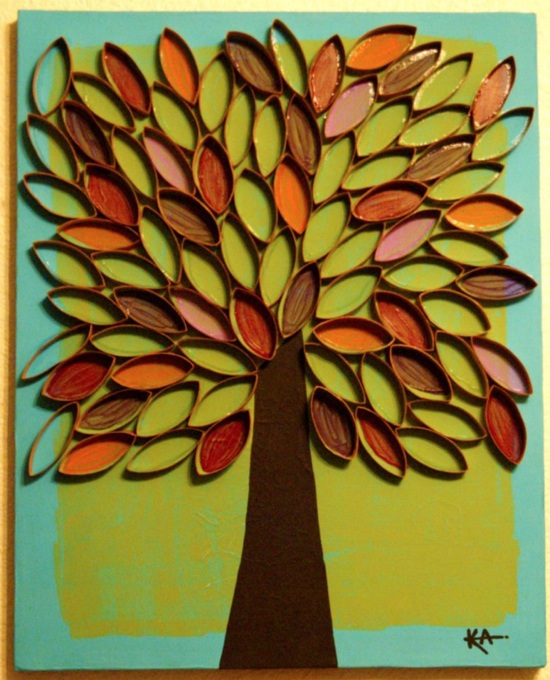 Source: Crescent & Old Lace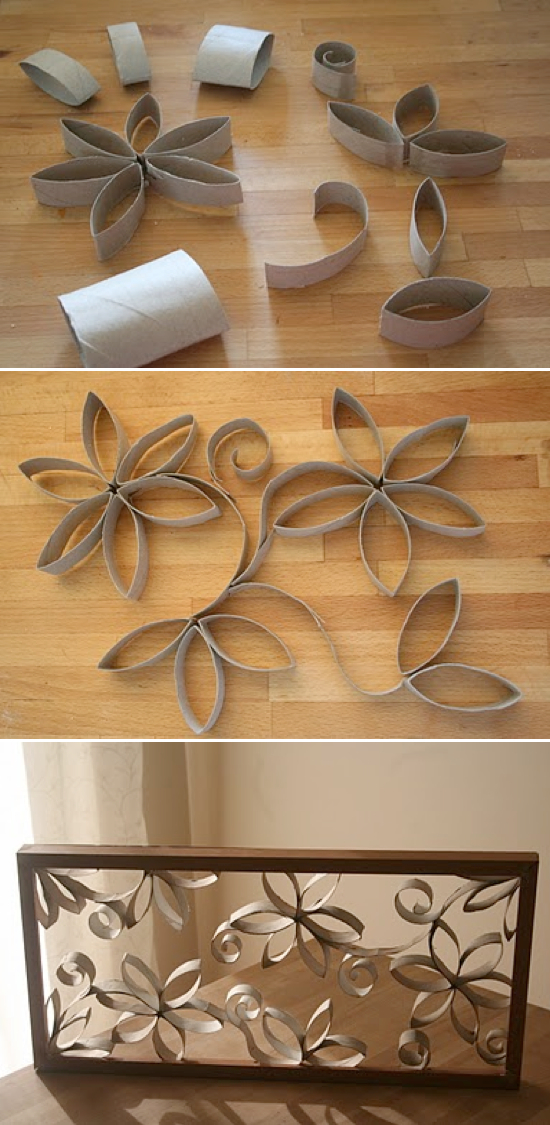 Leave a comment...