Need a fun easy Halloween Craft for kids? Here's how to make these adorable Halloween Spiders.
Get into the Halloween spirit with this super easy and fun DIY activity for kids using pipe cleaners, pom poms, and googly eyes. This engaging craft project allows children to explore their creativity while crafting a spooky yet adorable spider to use as decor for Halloween or use as little buddies to play with!
This Halloween spider craft is a fantastic way to engage kids in a creative and enjoyable activity while celebrating the spooky Halloween season. Let the kids take pride and help hang them up as decorations or use them as table centerpieces.
Supplies Needed:
Black Pipe Cleaners
Pom Poms
Googly Eyes
Glue(craft or hot glue)
Scissors
STEP 1:

Cut two pipe cleaners in half, making four shorter pieces.
STEP 2:

Twist the four pipe cleaner pieces together in the middle. After, give them a little bend to create the spider leg look.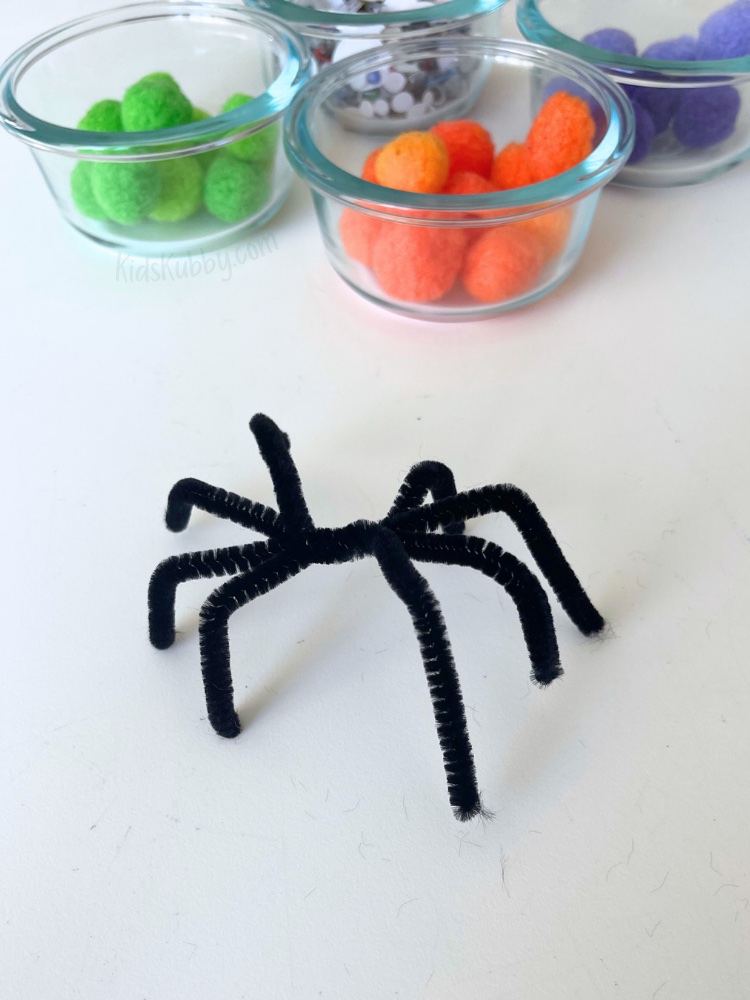 STEP 3:

Using hot glue or craft glue, adhere your pom pom on top of the pipe cleaner legs.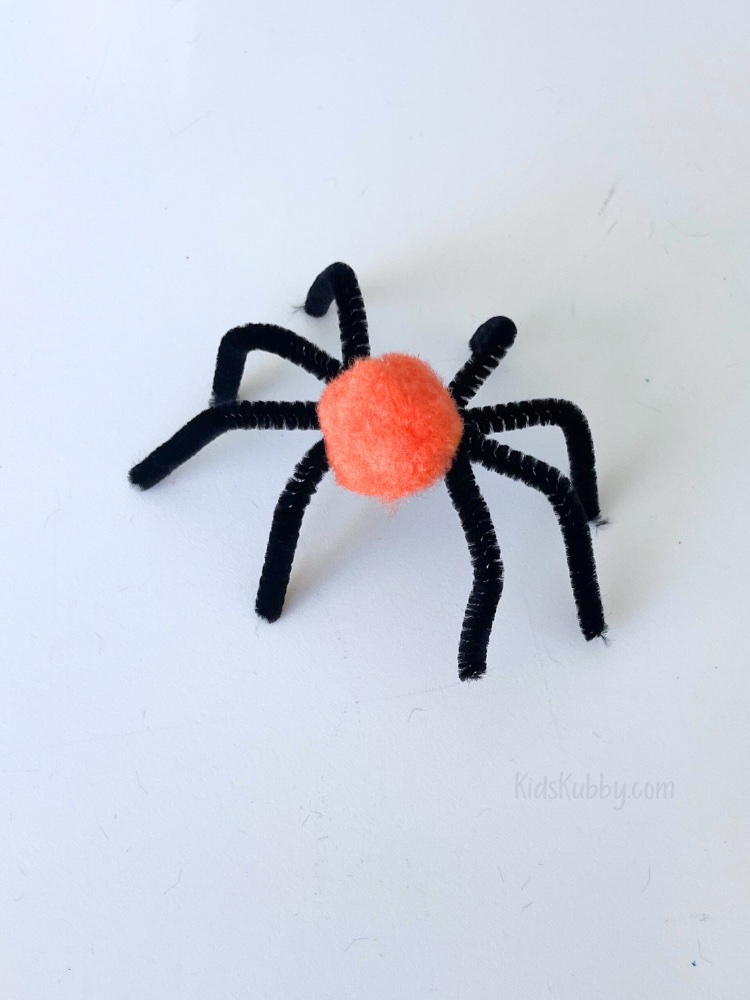 STEP 4:

Glue on two googly eyes on top of the pom poms (some googly eyes have adhesive you can stick right on).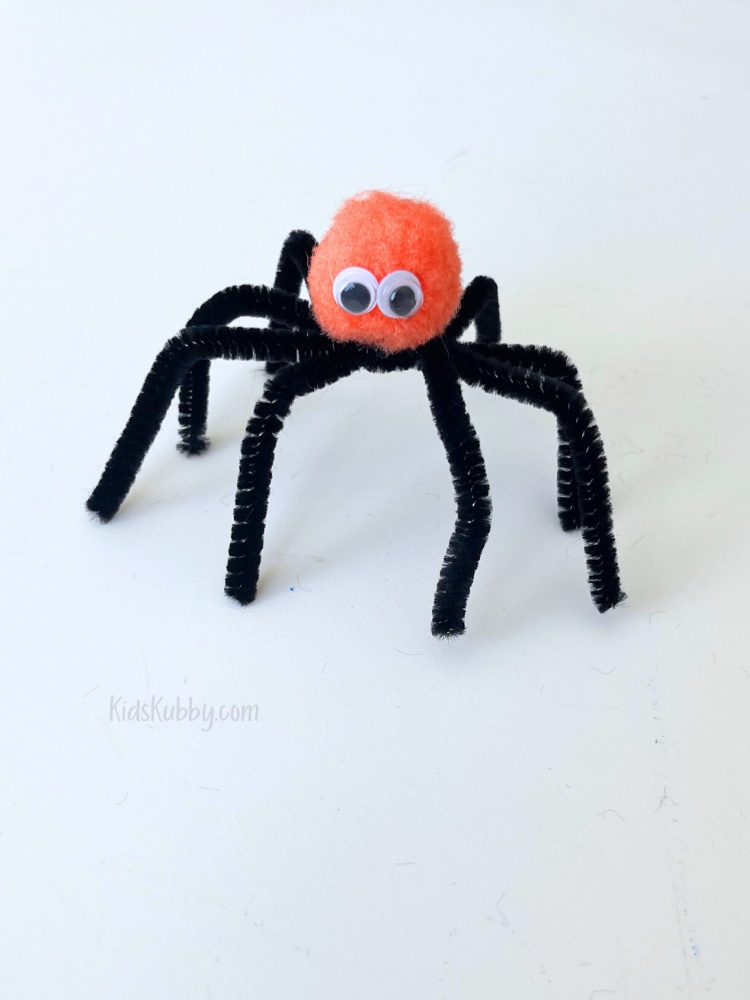 When making these cute little critters let children experiment with different leg lengths, eye placements, and color pom poms, making other color spiders and their personalized art. My toddler LOVED playing with his new eight-legged pals!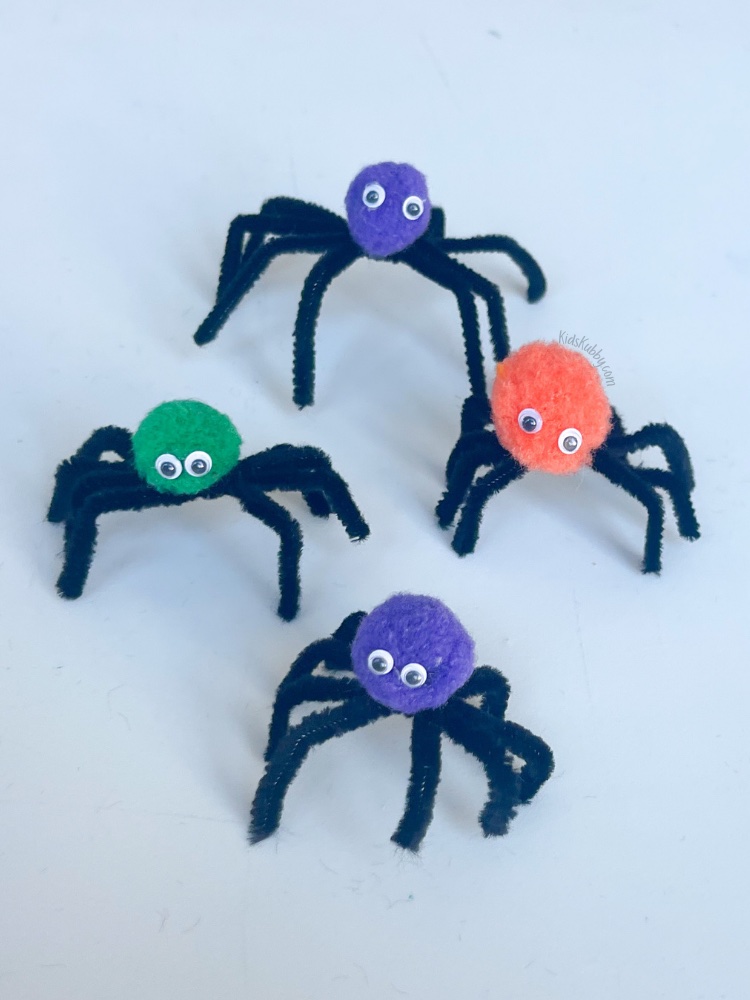 MORE FALL FUN!

Beaded Corn | DIY Fall Leaf Candle Holder | Fall Sensory Bins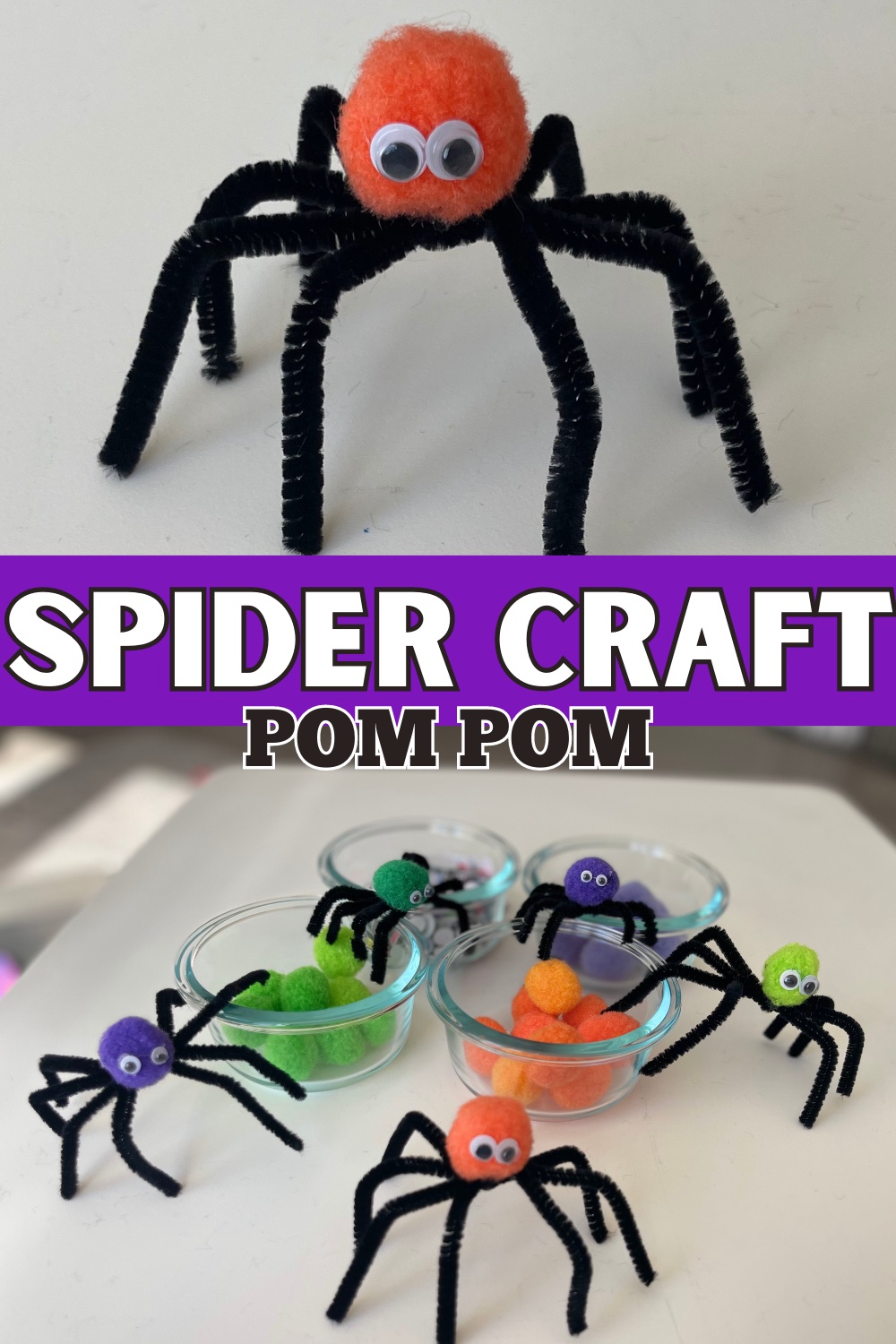 Leave a comment...