1. Marshmallow Teeth Snack
Marshmallows are the easiest snack to turn into lots of fun! They're cheap, easy to manipulate, and kid's love them! The only thing you will need to turn your marshmallows into spooky Halloween treats is a creatively creepy imagination. Here are 3 fun marshmallow Halloween snacks that are sure to terrify your taste buds.
They are white, round, and make for crowning little chompers – they're marshmallow teeth! Smoosh them between apples or cookies (held in place with peanut butter or icing) for a tooth of a good time. Another idea: Place mini marshmallows in a bowl and label them as ghost poop or zombie teeth. I've found that labels on your Halloween buffet table make things so much more fun.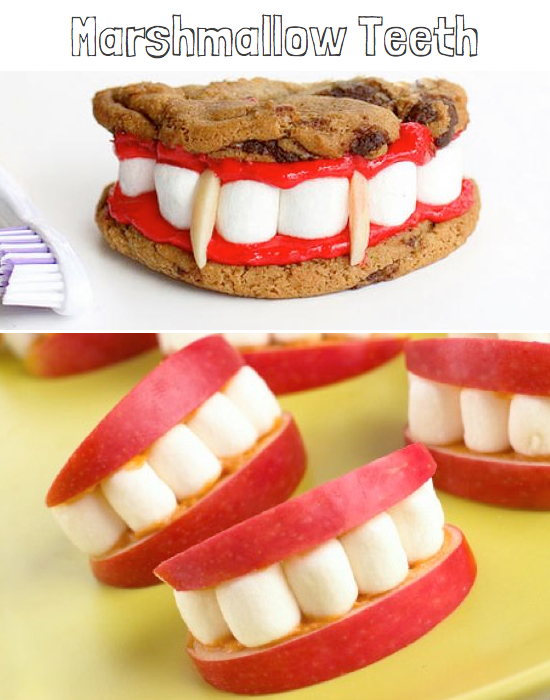 2. Earwax Halloween Treats
Oh, Yuck! They look so real, but yet I'm sure they're yummy! Use lollipop sticks (found at your local craft store) and mini marshmallows dunked in caramel, melted butterscotch, or chocolate. The kids will get a kick out of these!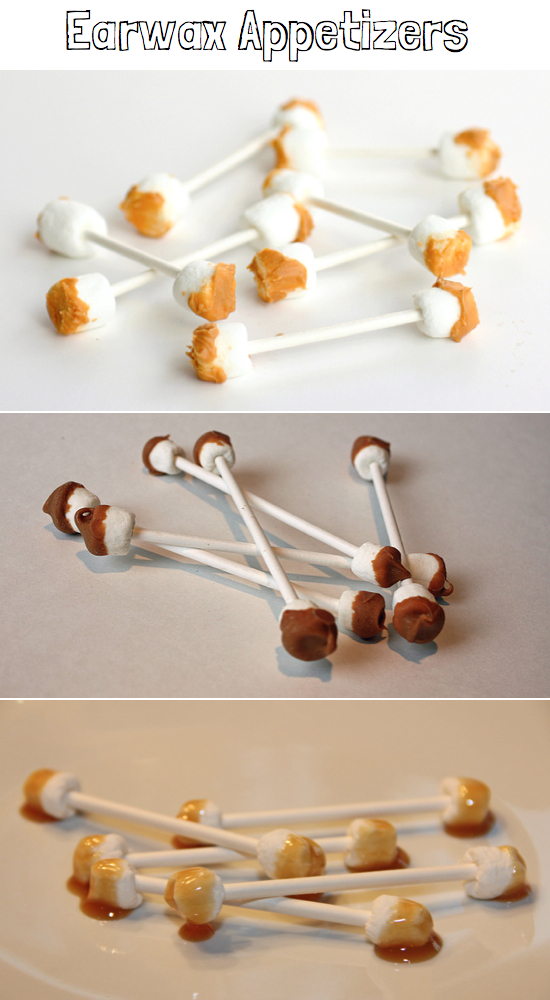 3. Halloween Marshmallow Pops
Marshmallow pops are so versatile. You can dip them and dunk them in whatever suits your fancy. Ghosts are a popular choice using several marshmallow Halloween treats on a stick and then applying melted chocolate with a toothpick to draw your face. If you visit your local crafts store you can find other useful ingredients, such as lollipop sticks, colorful candy melts (add vegetable shortening to thin the melts to an ideal dipping consistency), edible marker, and candy eyes. You can also use pretzel sticks or toothpicks in place of lollipop sticks.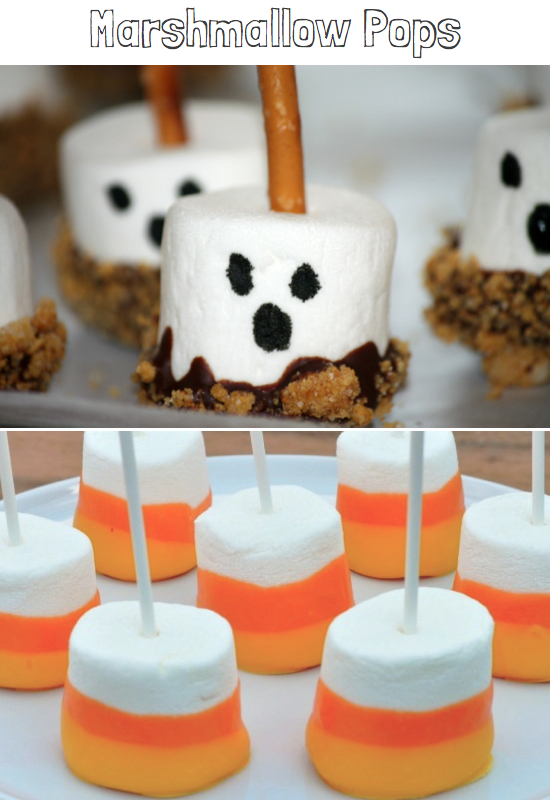 Leave a comment...