How to turn this classic recipe from boring to awesome!
The old fashion Rice Krispies Treat recipe can be simply amazing with a little bit of creativity. They are so easy to make with endless possibilities! You can shape and build them, color them, stuff them, cover them in chocolate, or put them on a stick. These fun ideas are the perfect little treat to customize and match any party theme or holiday. Here are some fun Rice Krispie treat recipes and ideas!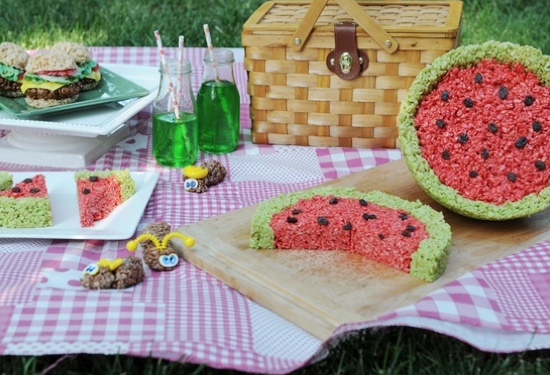 Check out this cute and clever "picnic" made out of Rice Krispies by Dine & Dish! Quite impressive, right? This stuff is almost like Playdoh, making it easy to color and shape into just about anything. My kids would have so much fun with this!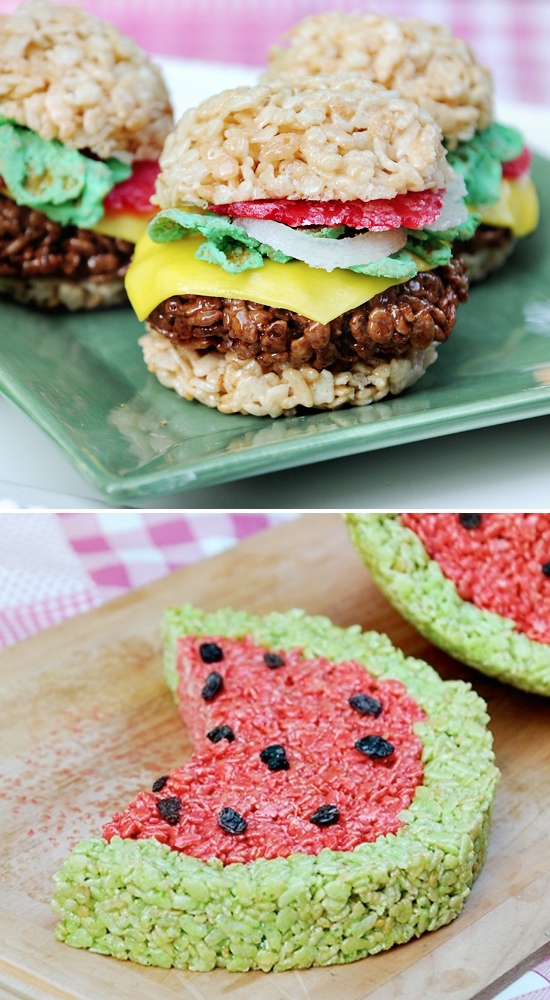 Rice Krispie Treat Cupcakes
Everyone loves cupcakes, so why not serve little mounds of Rice Krispie treats in the shape of a cupcake. Kids love the whimsical shape! You could serve them in liners for easy serving at your next party.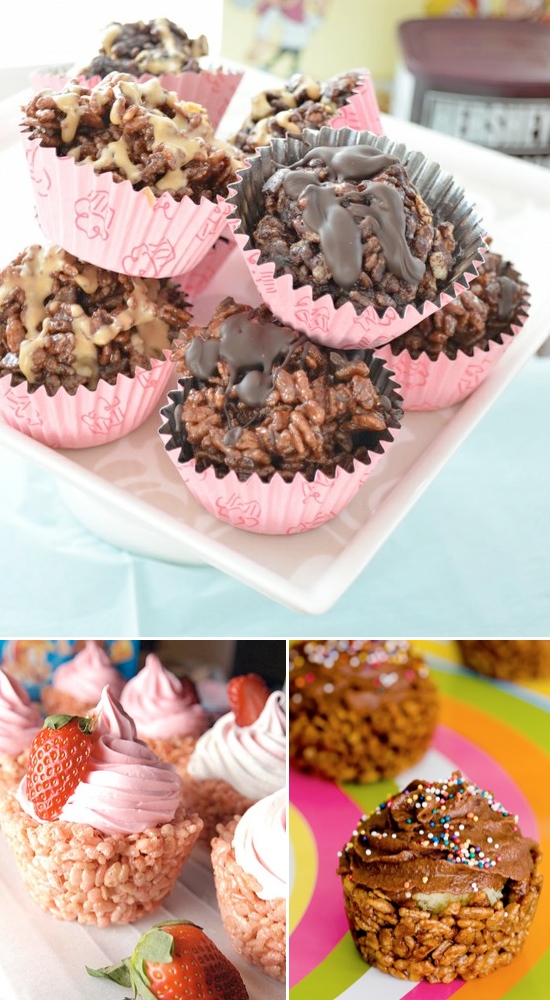 Rice Krispie Treat Cake
A Rice Krispie Treat Cake! This one is amazing, especially for a wedding or special occasion, but you could also make a cute little cake for any kid's birthday party or holiday like Easter.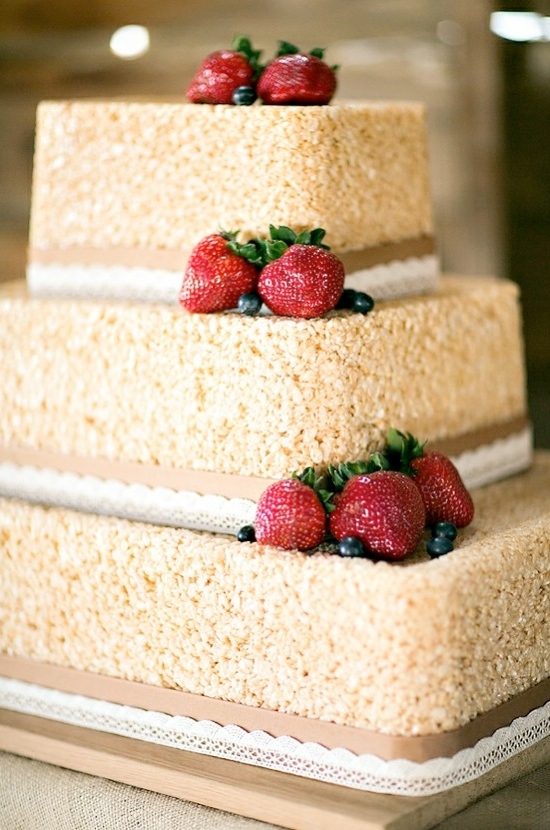 Rice Krispie Treat Pops
Put them on a stick and dunk them in chocolate. Yum! The possibilities are endless. You could theme them with different sprinkle colors based on the holiday or time of year.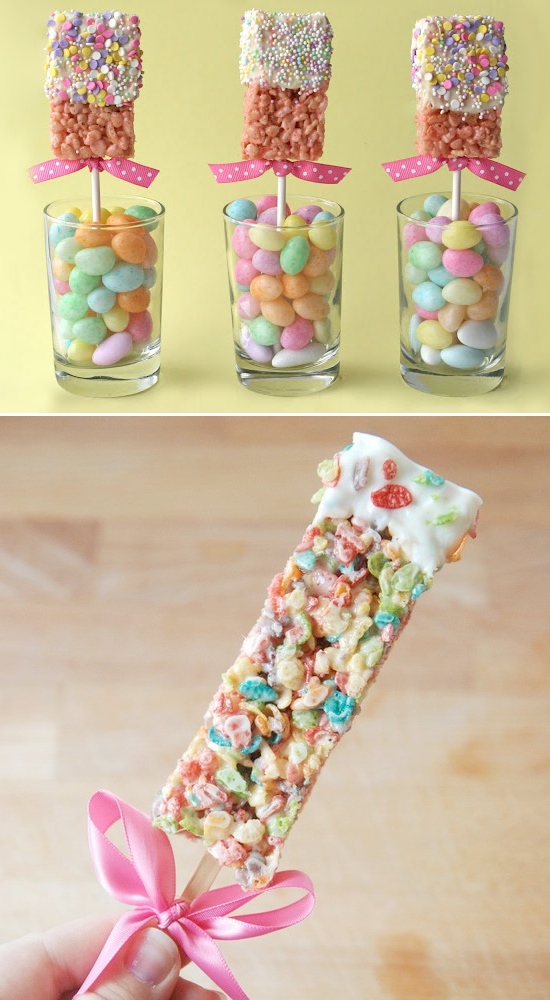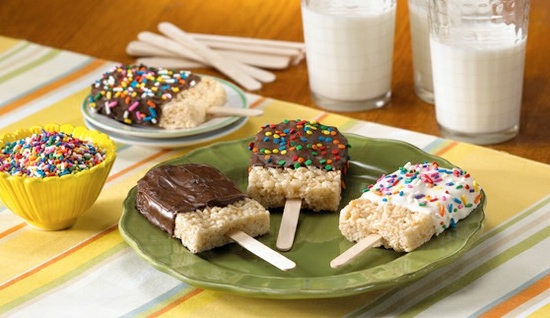 Cake Batter Rice Krispie Treats
A yummy twist on this classic dessert! Cake batter and sprinkles give the gooey marshmallows that delicious birthday cake flavor everyone loves. Check out the recipe HERE!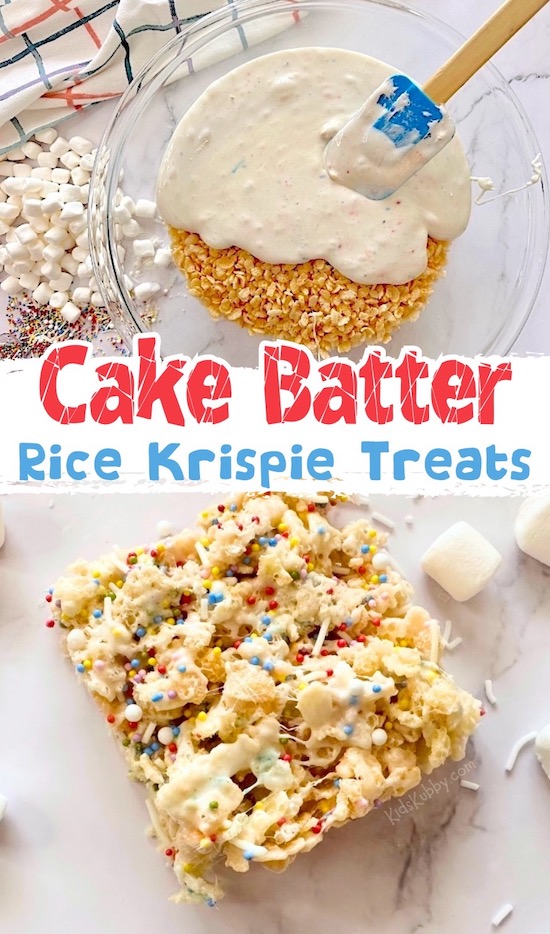 Rainbow Rice Krispie Treats
All those fun colors! I'll bet it's quite the process, but totally worth the effort, especially if you're looking for impressive treats to make.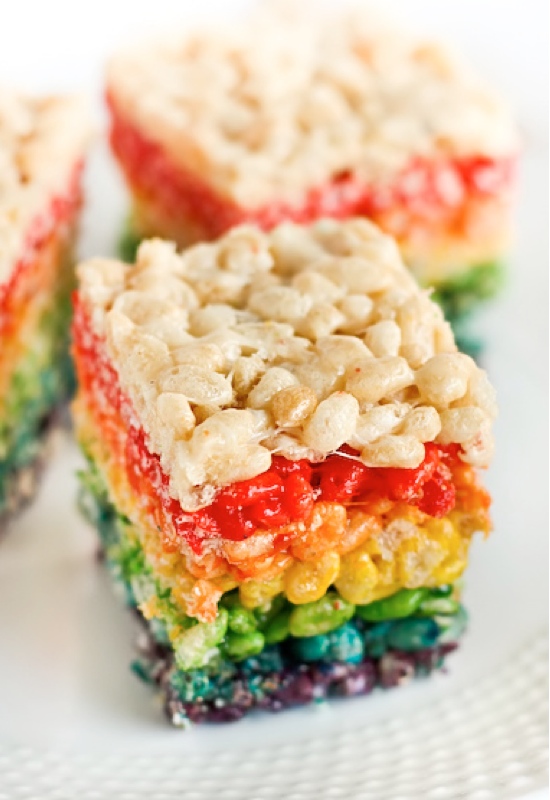 S'mores Rice Krispie Treats
I say "Yes, please" to that! I think you could skip the graham crackers in this recipe as the Rice Krispie cereal is basically the perfect crispy replacement for them.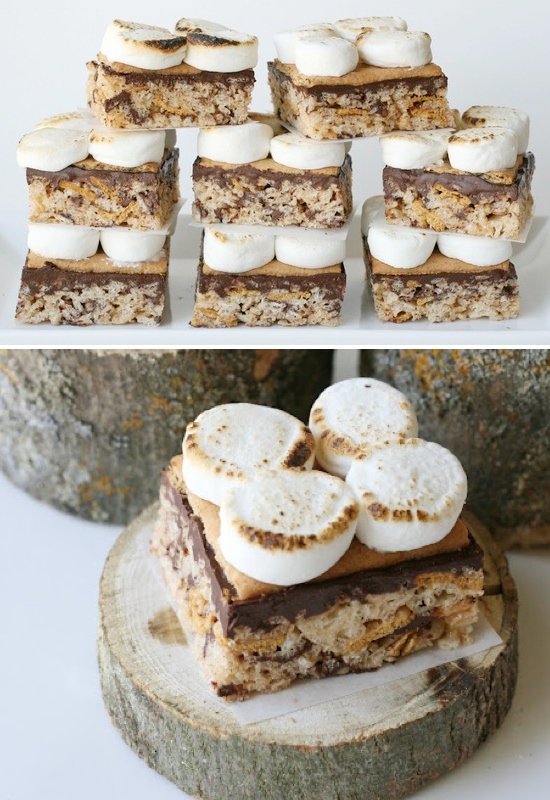 Rice Krispie Treat Balls
Simply dunk them and decorate. You can also put these on a stick to make a less-messy rice crispy treat pop!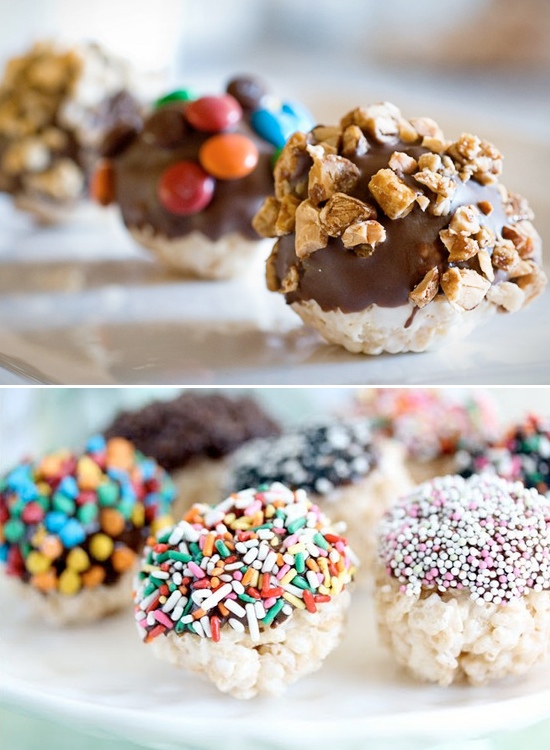 Rice Krispie Treat Sushi
This one is my favorite. How fun! The kids would love helping create this candy sushi.
Rice Krispie Treat Pumpkins and Apples
These would be super cute for a school Halloween party or as a teacher's gift!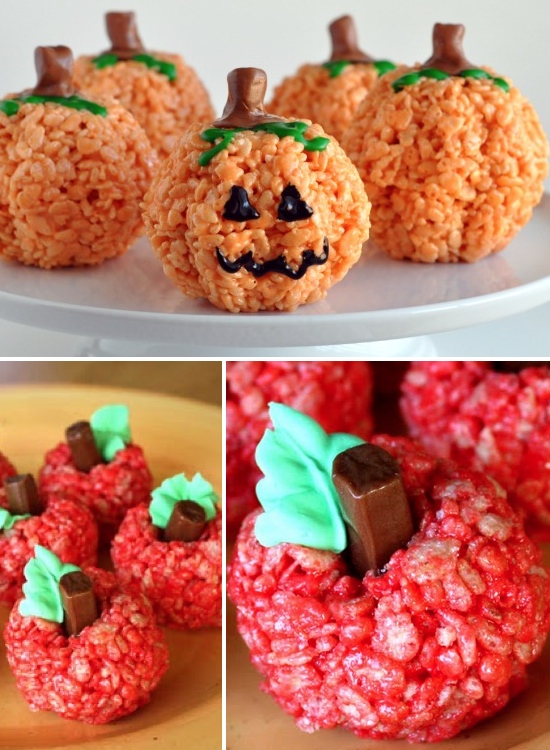 Candy Corn Rice Krispie Treats
These would be awesome for Halloween or anytime during the fall when you're craving candy corn. Not everyone is a fan, but I certainly love the creamy texture.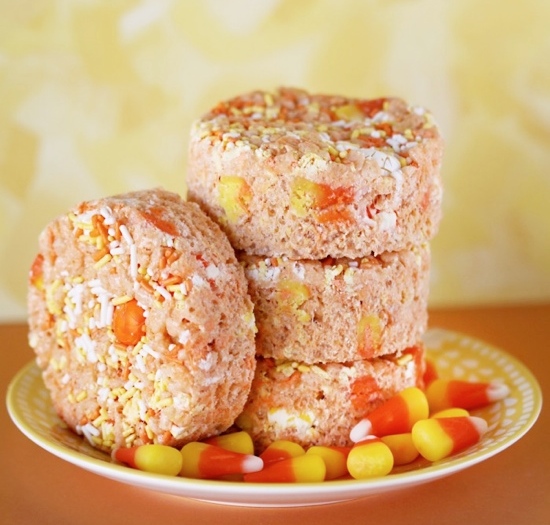 Cinnamon Roll Rice Krispie Treats
Yowzas! The combination of cinnamon flavored Rice Krispie treats with a swirl of frosting– what a clever idea!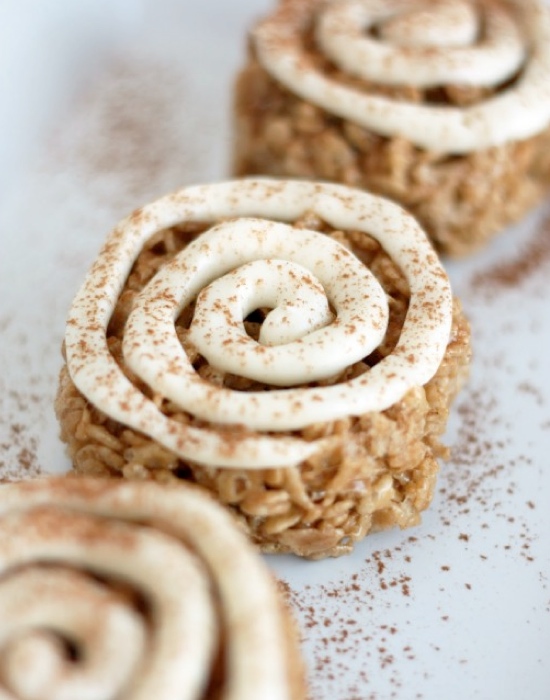 Peppermint Rice Krispie Treats
Think creamy peppermint bark combined with chewy Rice Krispie treats! These would make for wonderful gifts during the holidays.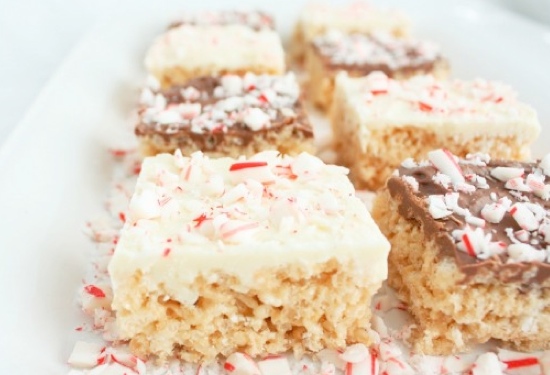 Neapolitan Rice Krispie Treats
Anything with layers of color looks impressive, especially when it's made to resemble this classic ice cream flavor.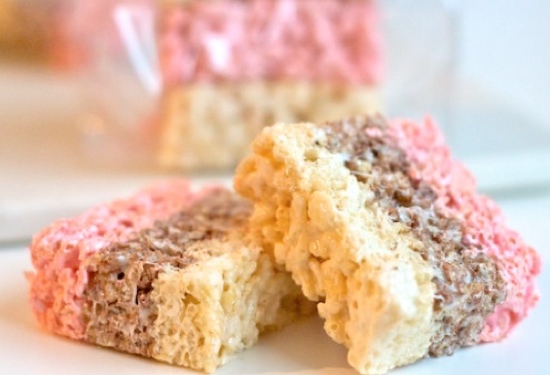 Leave a comment...