Every girl loves bows! My daughter has a million of them stuffed into a drawer that never see the light of day. I'm excited to put something together for her that will keep her bows organized and also double as a room decoration. With a little bit of ribbon and creativity, I think I can come up with  something that she'll love. It will also be a fun project for us to do together. On my hunt for some creative hair bow holder ideas, I've compiled a few pictures to get you inspired. I think I've decided on the initial bow holders. I remember seeing wooden initials at Hobby Lobby…now I just need to break out some stencils and paint, and get started! Even easier, Etsy has a large selection of custom made hair bow organizers.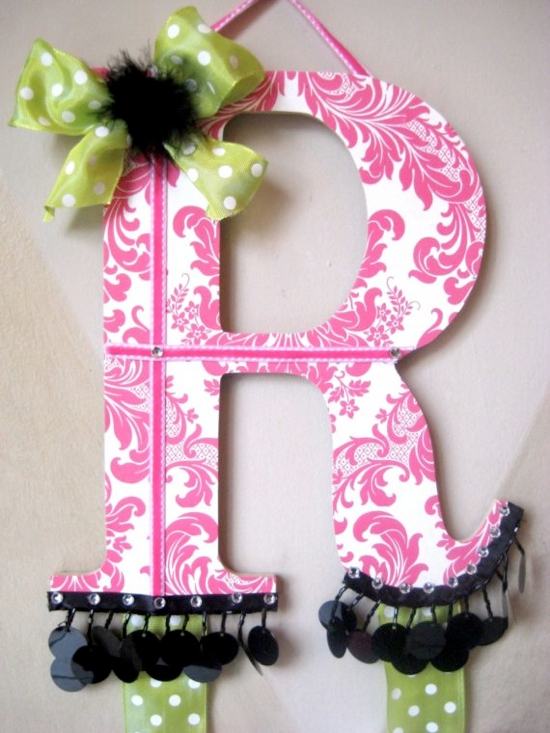 Really, you could hang ribbon from anything you can imagine to create personalized hair bow holders for girls. You could even hang ribbon from a closet pole or hanger, and voila, you've got an easy place to clip hair bows where they can easily be seen. And, without hardly any effort at all.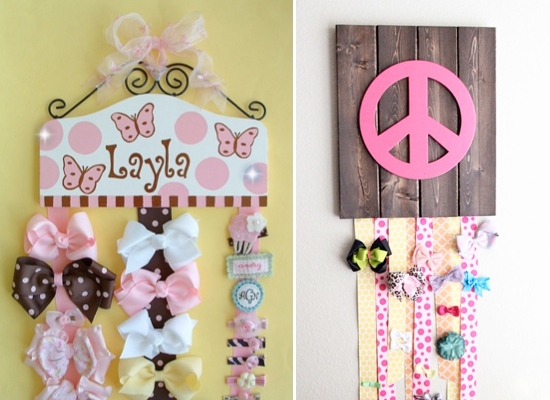 Picture Frame Hair Bow Holder Ideas
I love the idea of refurbishing an old picture frame and lining it with fabric and ribbon to make a hair bow holder frame. The perfect way to showcase all of those beautiful bows! Even chicken wire would do the trick in holding those bows in place. Here's an easy tutorial on how to make a picture frame bow holder.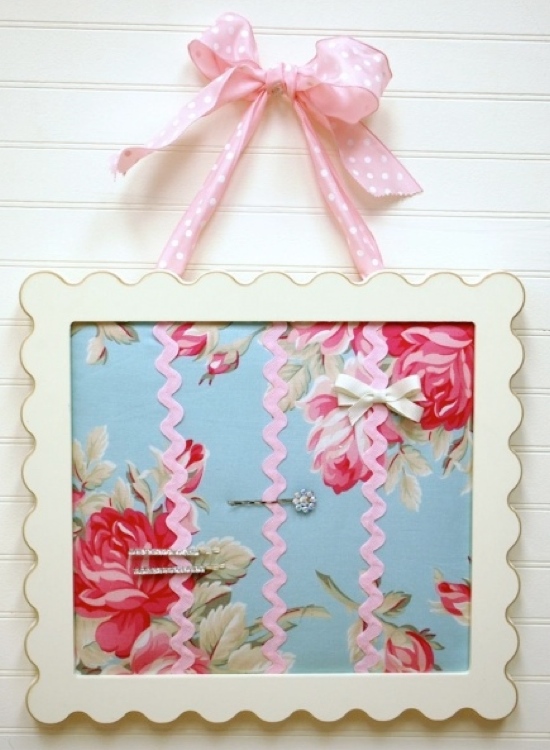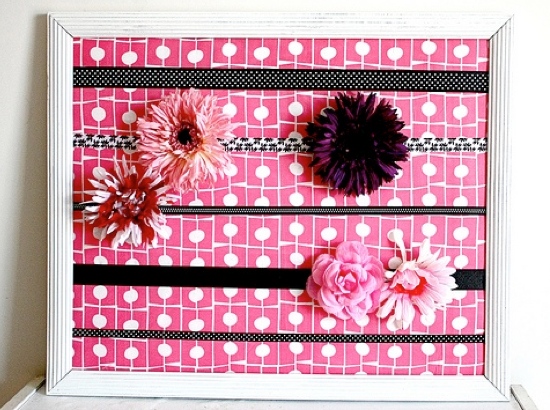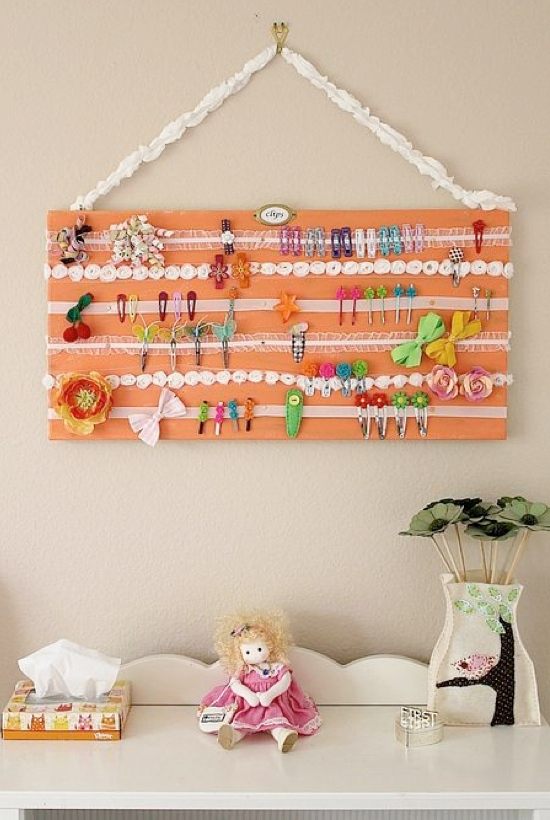 This is the coolest idea I've seen so far! Let Repunzel carry all of those bows with her long, thick locks of hair. Pigs tails are even better, as they provide for double the bow space. I found this cute tutorial on how to make your own girl hair bow holder.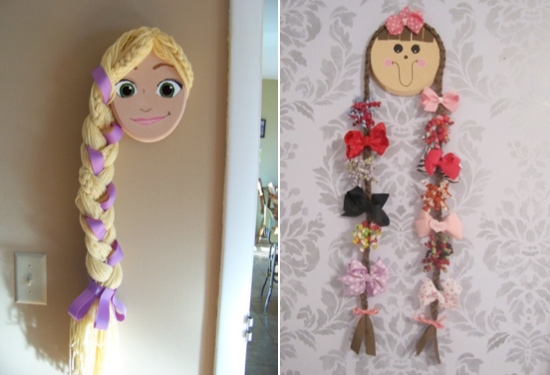 A bow holder dress is fitting for any little princess! I've stumbled across quite a few of these for sale on Etsy, but you can also make your own with foam board, fabric, tulle, and ribbon. I don't see why you couldn't even use a hanger and an old dress by cutting the skirt into strips to create a place to clips the bows, and then hanging it from a cute hanger in the closet.