A Super Quick & Easy Barbie Craft
Barbie likes to travel, too! But unfortunately, without a suitcase to keep all of her clothes and accessories organized she's stuck at home. Until now. Check out this easy DIY Barbie luggage made with cheap materials that you probably already have at home.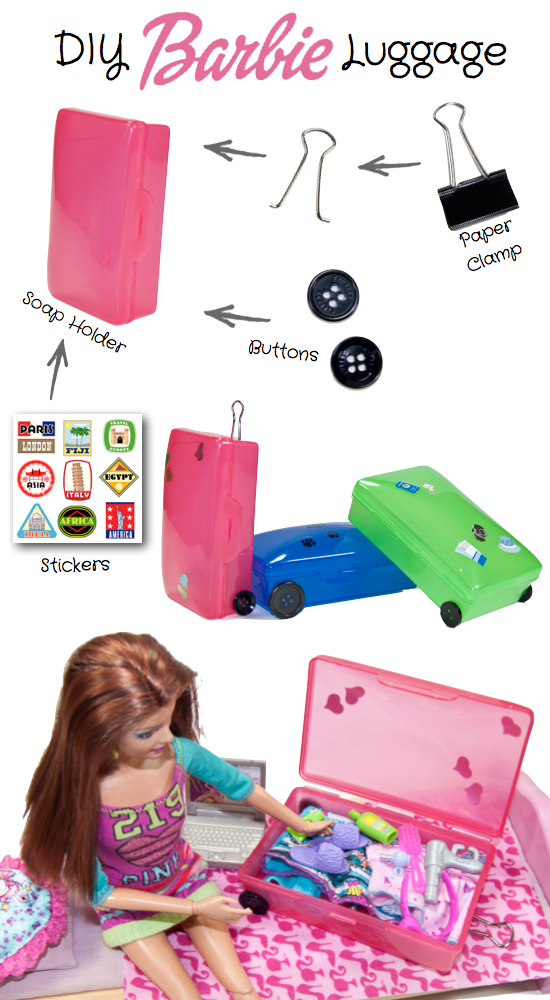 Materials Needed
plastic soap holder
large paper clamp
2 buttons
a hot glue gun
stickers (optional)
Instructions
Take one of the silver handles off of your large paper clamp and use your hot glue gun to glue it to the back of the soap holder (I found these soap holders at Walmart for 97 cents).
Hot glue your buttons to the bottom of each side of the soap holder to resemble wheels.
Decorate with stickers and let Barbie enjoy her new travel bag.
Who cares if the wheels don't actually roll because they're made out of buttons? Barbie doesn't care. She can still keep her diva status with this fashionable luggage.
Leave a comment...