Breakfast is my favorite meal of the day to cook for the kids; mainly because it's easy to make something sweet and fun that they will actually eat! Christmas morning is the perfect excuse to indulge in these easy Christmas breakfast ideas for kids. Spoil them with snowman pancakes, Christmas tree waffles, reindeer donuts, or Santa strawberries!
Pancakes! Kids love them, and mom and dad love how quick and easy they are to make. I've been doing a little bit of experimenting lately, creating cool pancakes for just about every occasion. I was inspired by this squeeze bottle idea, and have been hooked ever since. Doughnuts and fruit are also easy to get creative with for the holidays.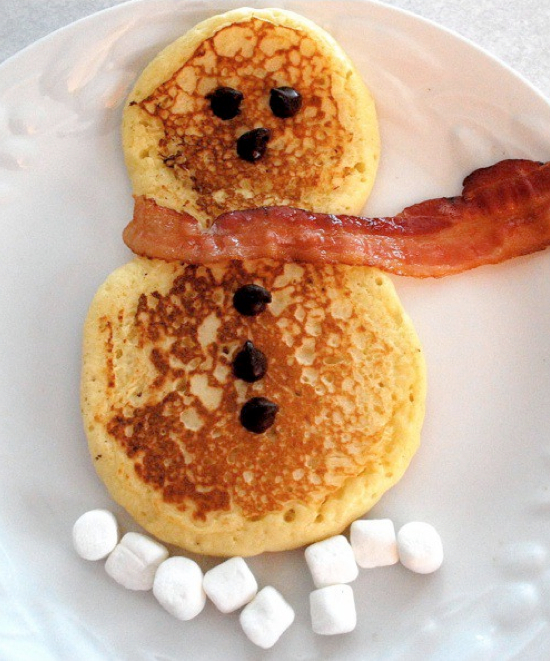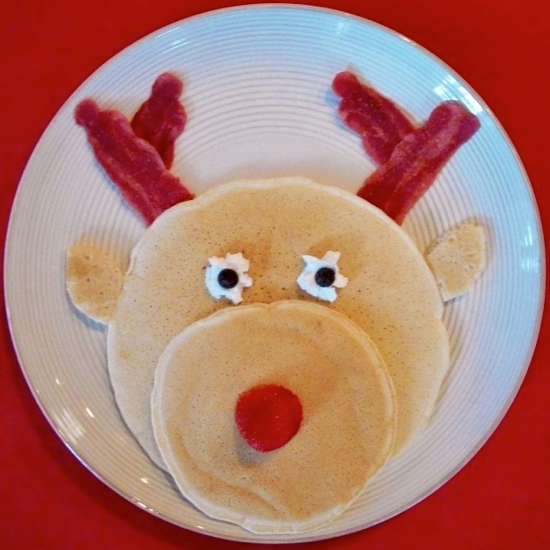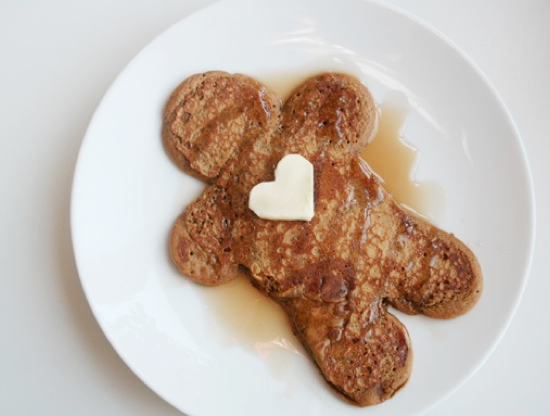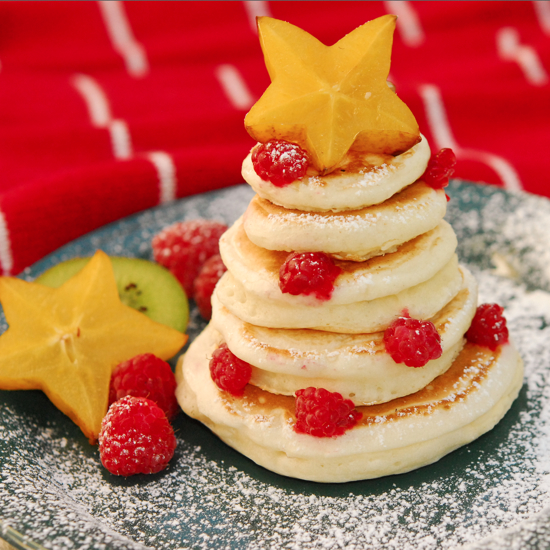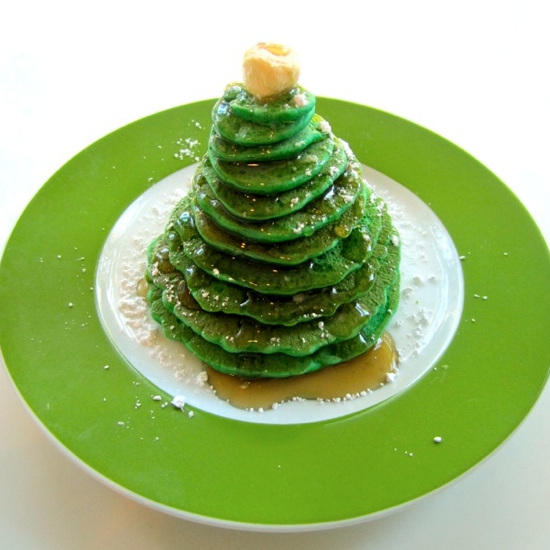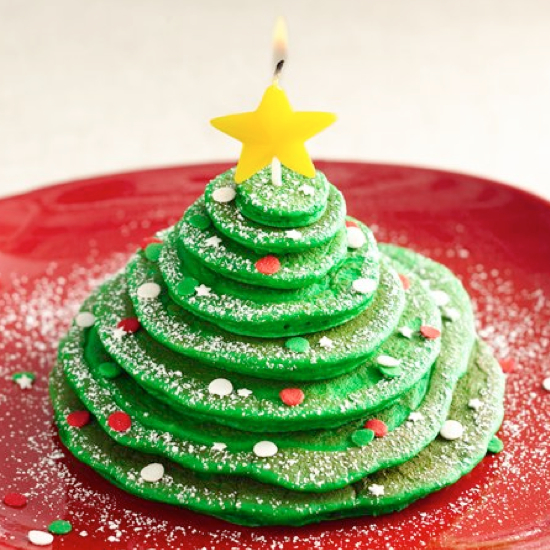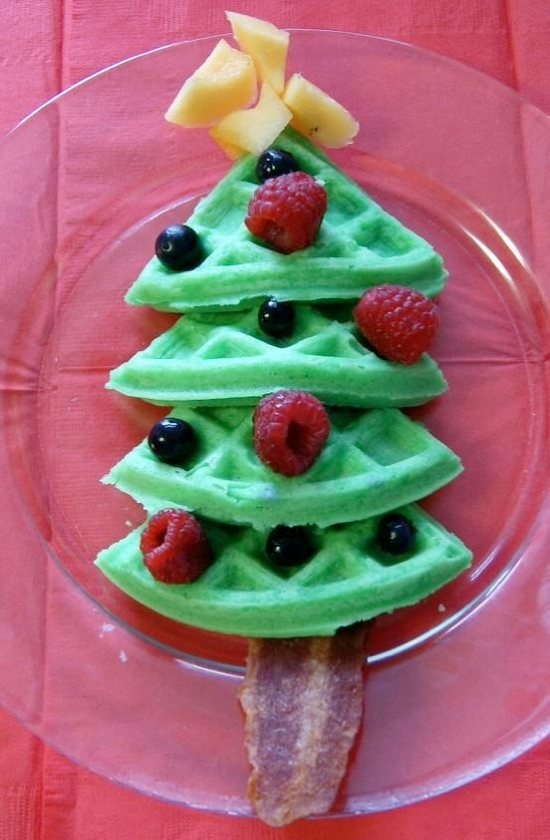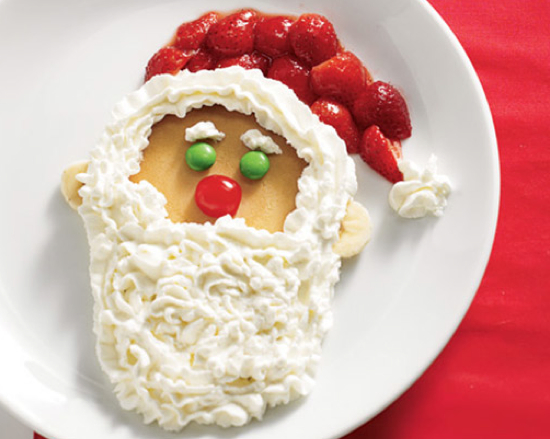 Christmas themed pancake molds make it even easier to creative a festive holiday breakfast! I love the two-tones molds from William's Sonoma. The kids will have a blast with an assortment of different characters to eat.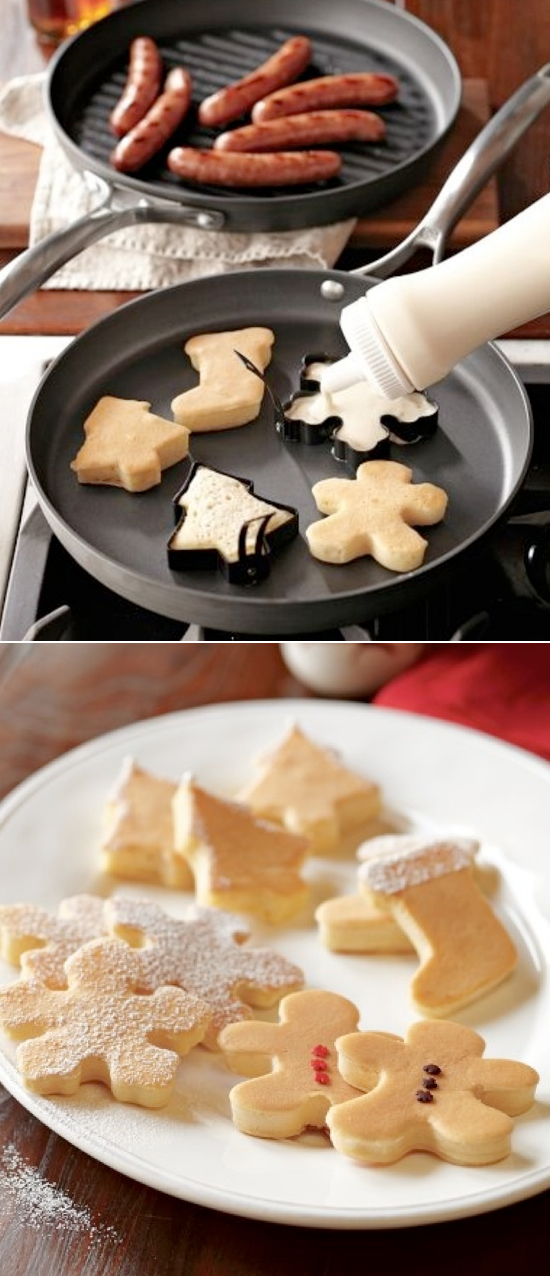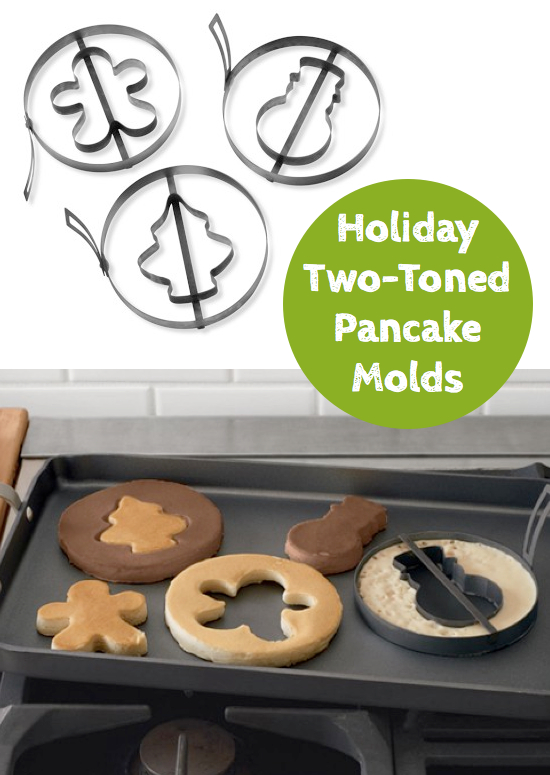 Christmas donuts are definitely the easiest Christmas breakfast of all. Powdered sugar donuts come in handy for creating cute little snowmen. Use chocolate donuts, pretzels, and red M&Ms to create sweet little reindeer donuts.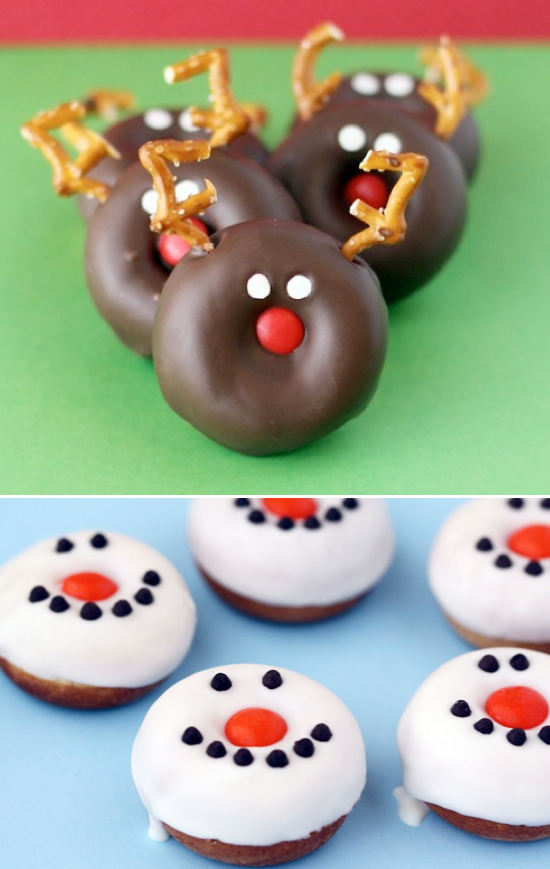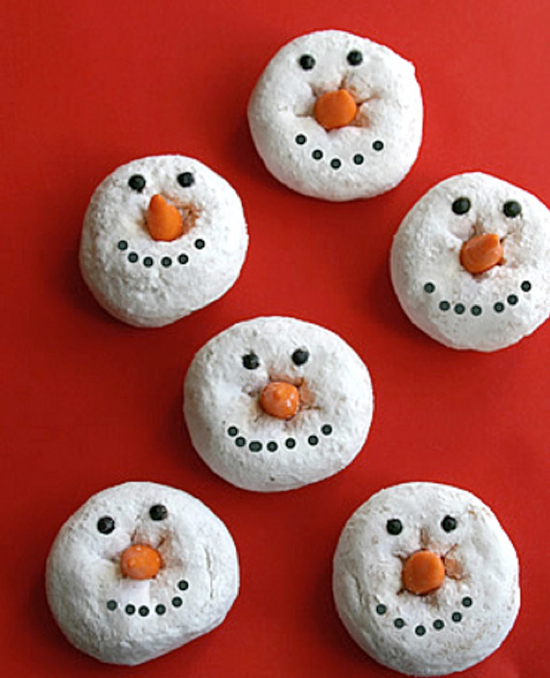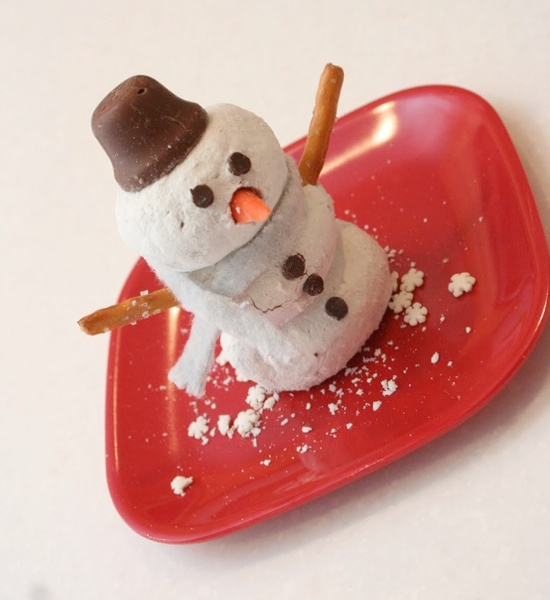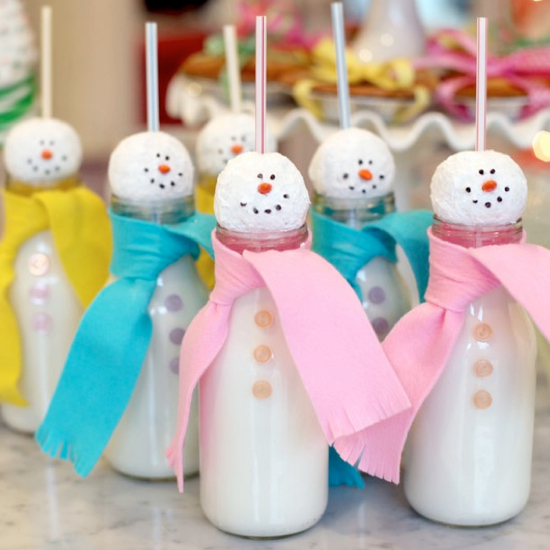 Feeling adventurous? How about a donut Christmas tree!? Tikkido used a styrofoam cone covered in wax paper as the base, then attached donut holes with thick royal icing. This would be great for a party, too.

Fruit is a healthy and fun addition to any Christmas breakfast. Create Christmas shapes using sliced fruit as an addition to your pancakes, waffles, eggs, or bacon. A fruit Christmas tree is also a great way to get the kids to eat their daily dose of vitamin C.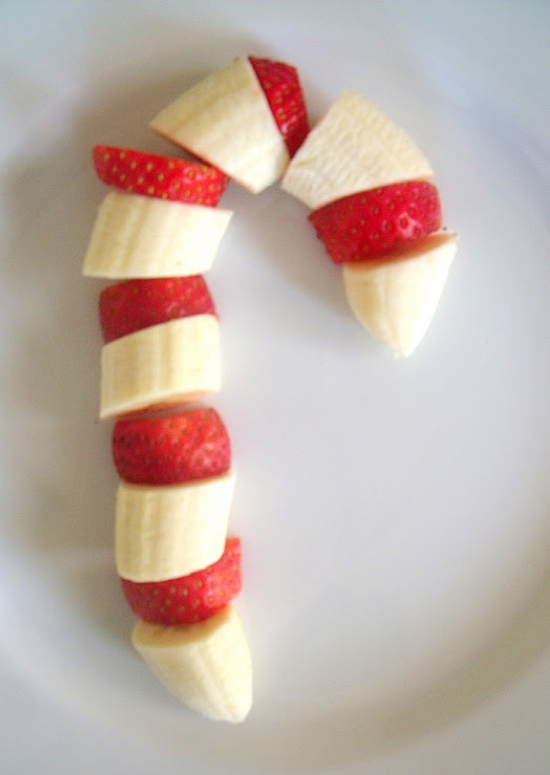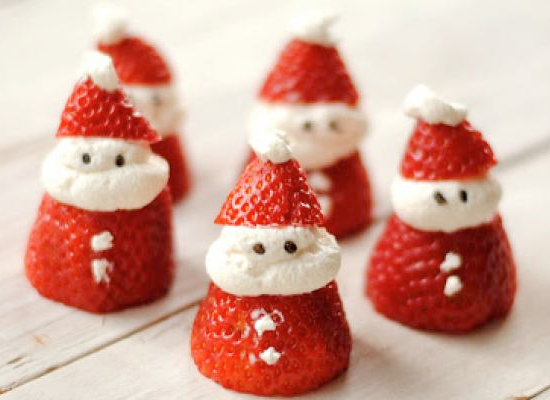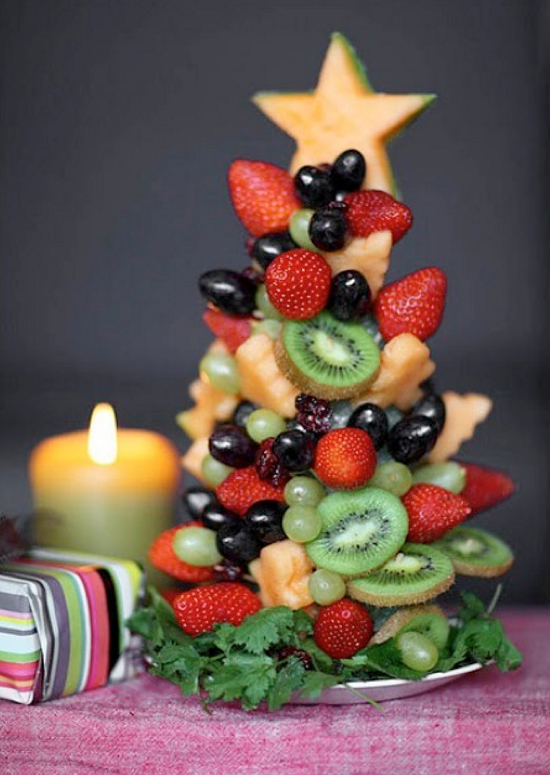 Leave a comment...