Not only are they yummy, but pumpkins can also serve as unique holiday serving bowls for soups, casseroles, dips, and other pumpkin bowl recipes. If roasted long enough, they are also a delicious edible bowl. Consider using mini pumpkins as individual serving bowls for soups and dinner casseroles. Small to medium size pumpkins work great for party dips. Pick out large sized pumpkins to fill with party snacks, punch, Halloween candy, or even ice and bottled drinks.The possibilities are endless!
Soups are a popular pumpkin bowl filler, but that doesn't mean it has to be a pumpkin soup! Consider a butternut squash stew, chili, or other family favorite to fill your roasted pumpkin bowls. It's a great alternative to a bread bowl for the holiday season!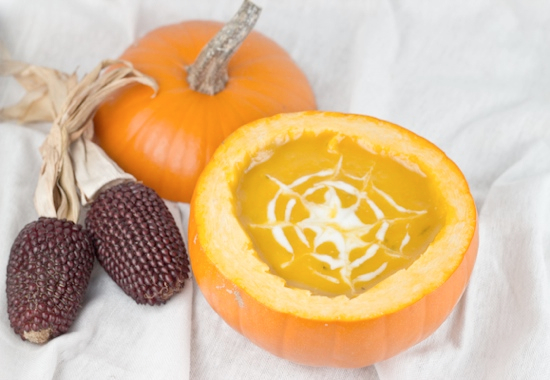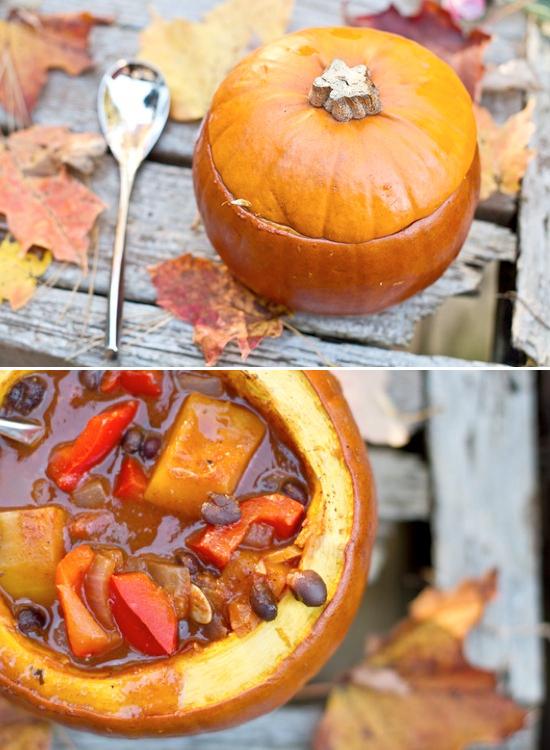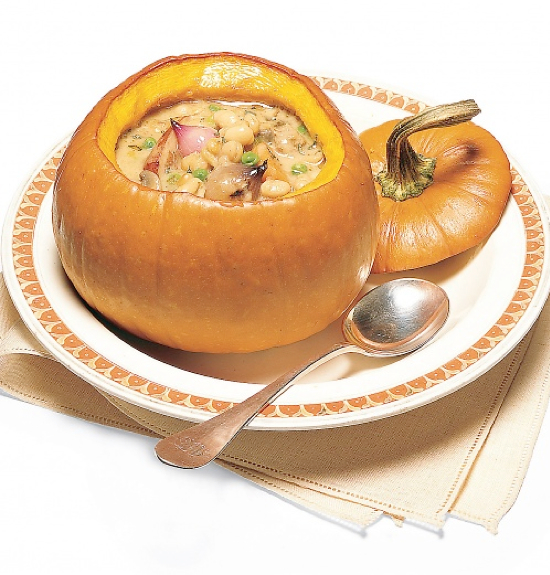 Casseroles and rice entrees are also great pumpkin fillers. I think anything that is served up warm and savory can be a well-seasoned addition to your pumpkin bowl. Spicy and flavorful foods tend to pair well with pumpkin; ingredients like onion, garlic, ginger, cloves, peppers, and even jalapeños.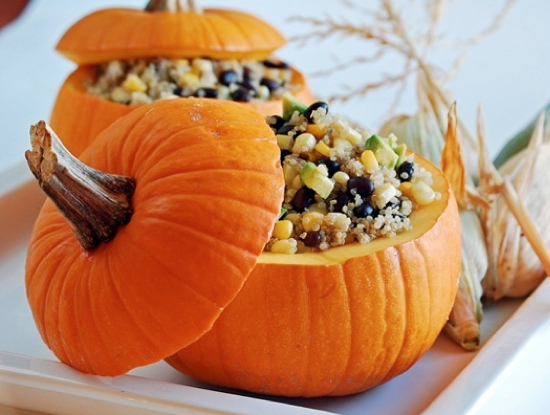 Because your pumpkins are being transformed into serving bowls, dips are the perfect filler for holiday parties. A cream cheese pumpkin dip with ginger snap cookies is a popular choice as a mouthwatering party dessert. You might also consider a hummus dip, cheese dip, or maybe even a chocolate fondue!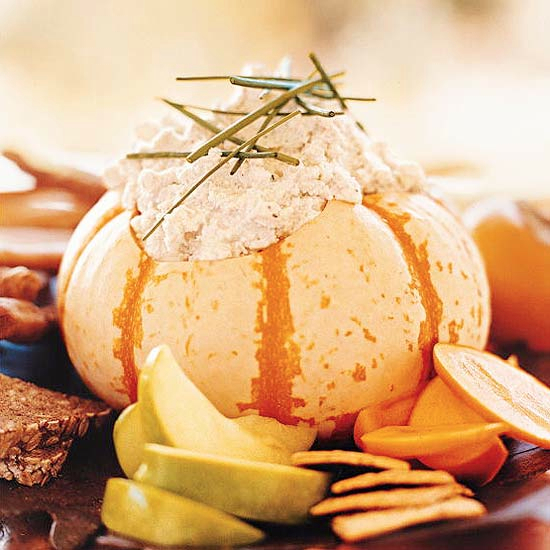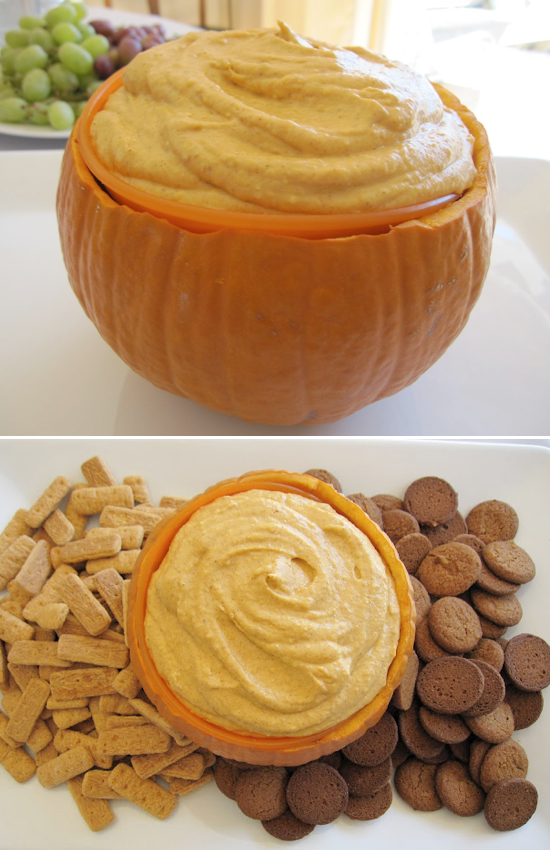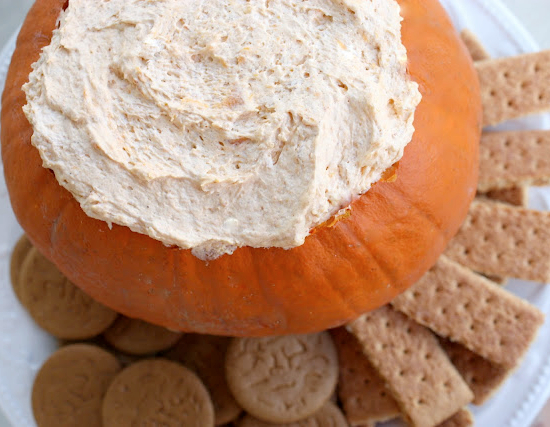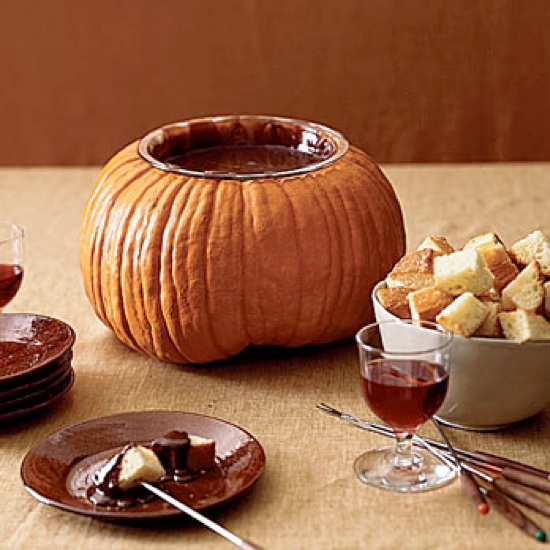 Use a bowl as a pumpkin liner for food that you don't necessarily want touching the inside of the pumpkin. Things like candy, chips, caramel popcorn, or punch might be better off with a barrier.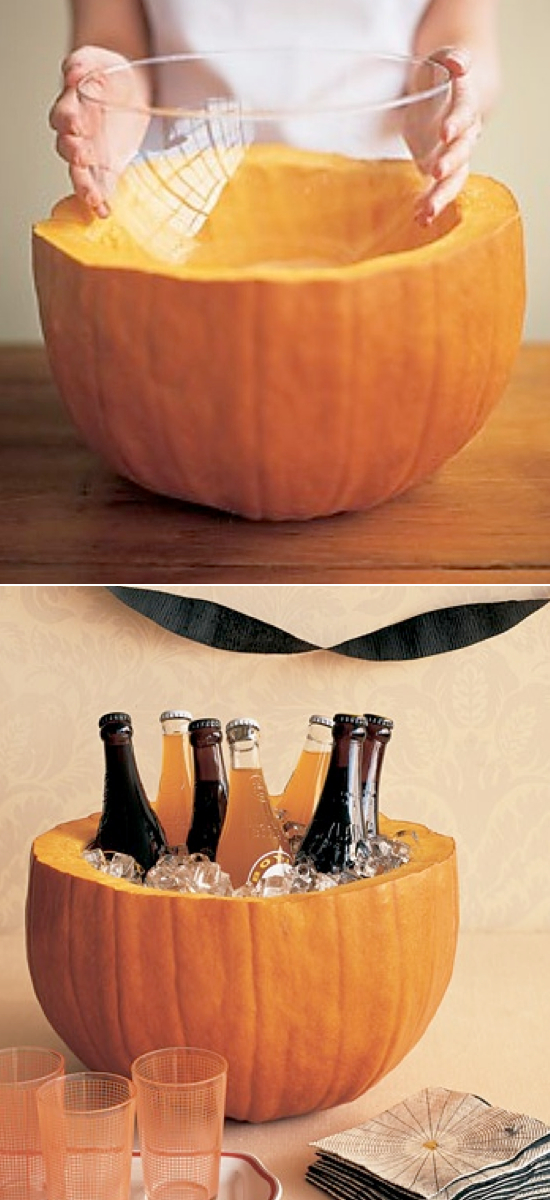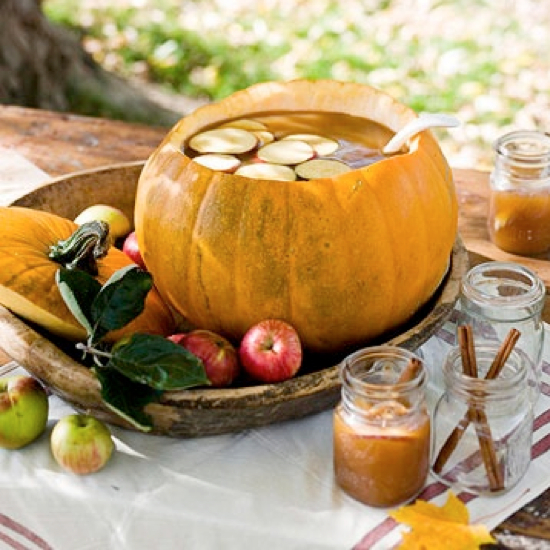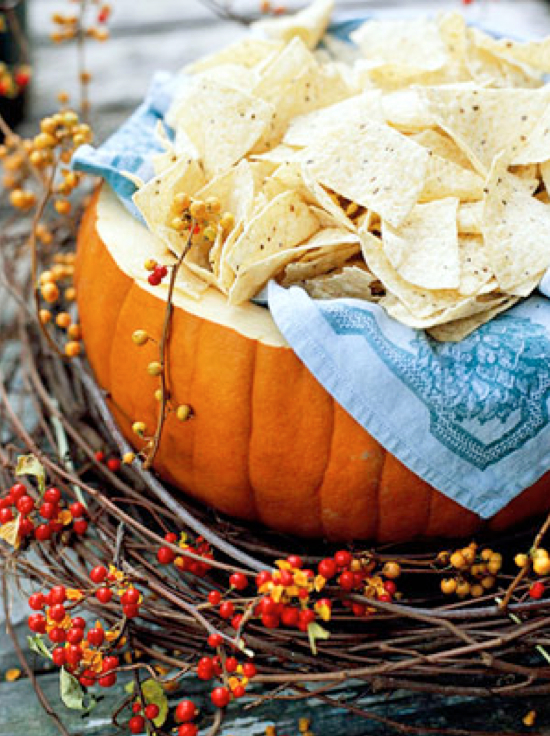 Don't want the mess of pumpkin carving and gutting? Consider a pumpkin ceramic bowl set. Simply wash and reuse! You could also use these to fill with candy and other treats. I have a couple on my kitchen counter filled with chocolate and candy corn. Any time the dish rattles, I know the kids are digging in!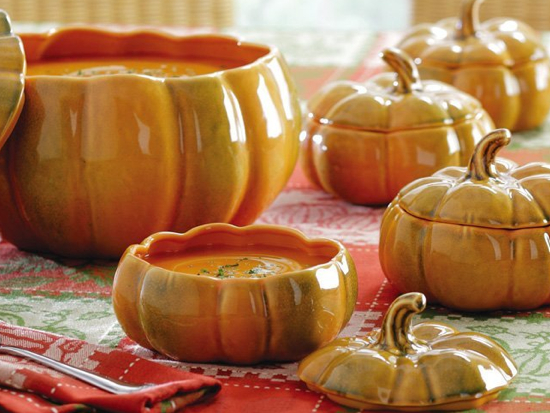 Leave a comment...