An easy and healthy recipe your picky eaters will love!
If you're struggling to find healthy recipes for your kids, these baked sweet potato chicken nuggets are not only super yummy, they are also quick and easy to make on a sheet pan in your oven with just a few cheap ingredients including ground chicken, shredded sweet potato, almond flour and seasoning.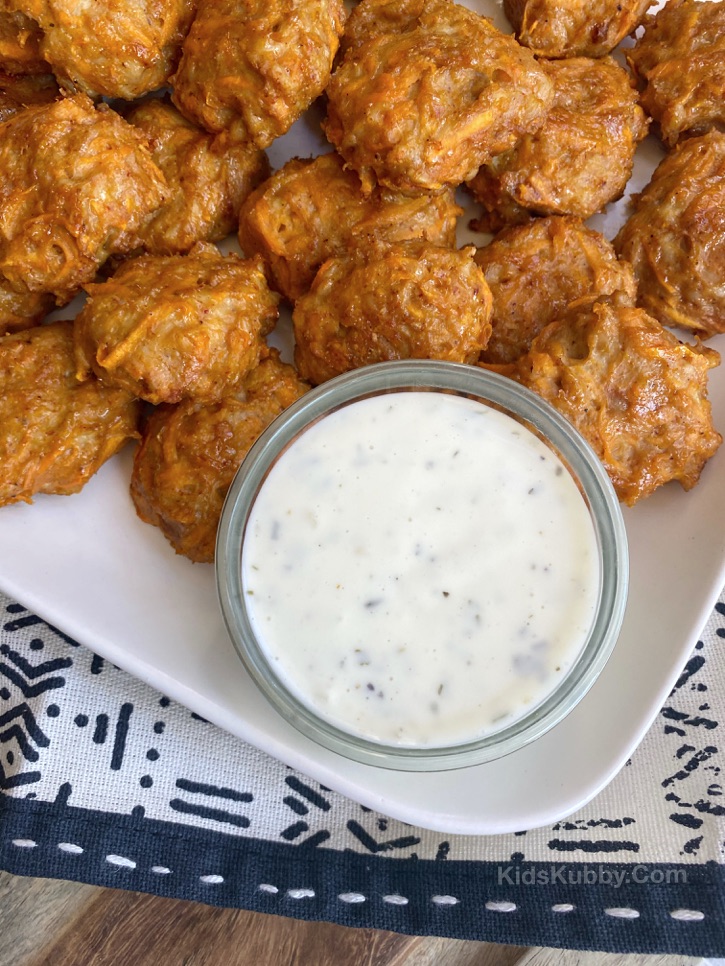 They are fabulous for lunch, dinner or served as a filling after school snack. We especially love to dip them in ranch dressing! If you're making them into a meal they pair really well with a salad, roasted broccoli, apple sauce, fruit, mac and cheese, or anything else you know your kids will dig into.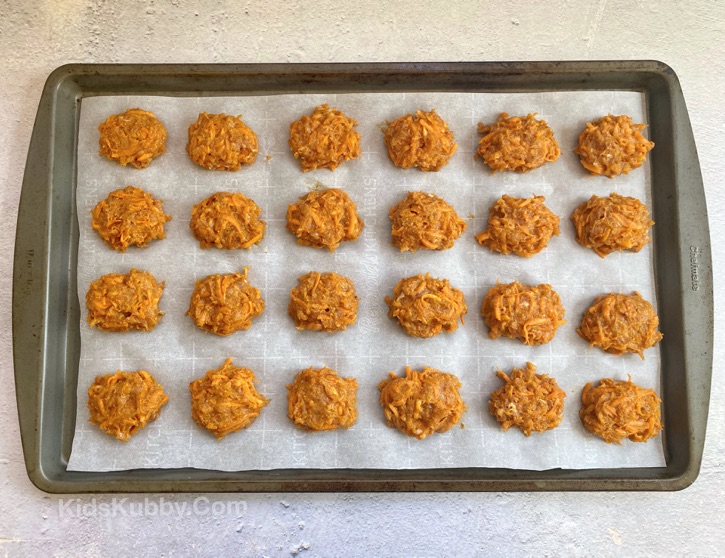 You simply mix everything together in a large bowl, and then roll up bite size pieces of the mixture and flatten them to form a "chicken nugget" shape. Place them on a parchment lined baking sheet and bake for about 25 minutes, flipping half way through. Easy peasy! No greasy pan involved.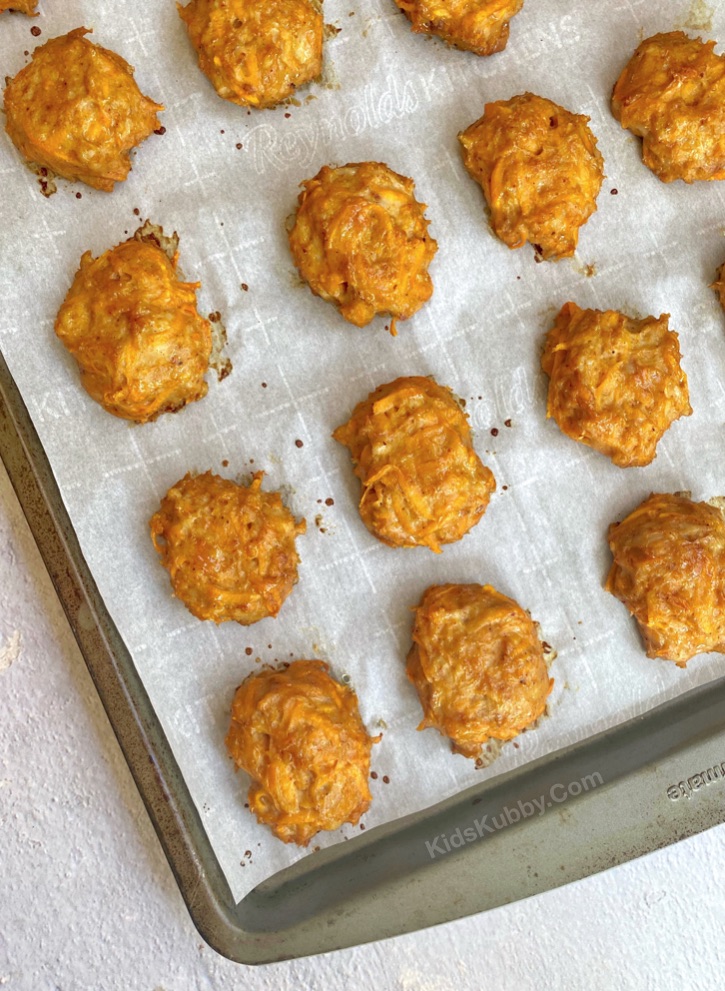 The sweet potato in this recipe gives these little chicken bites a unique and subtly sweet flavor. It's like eating a chicken nugget with a sweet potato fry all in one bite. So yummy! I think this simple recipe is great for kids and adults of all ages, including toddler and teens. And, although there's no breading, you still get that comfort of eating a chicken nugget especially if you serve them with a dipping sauce like ranch or bbq.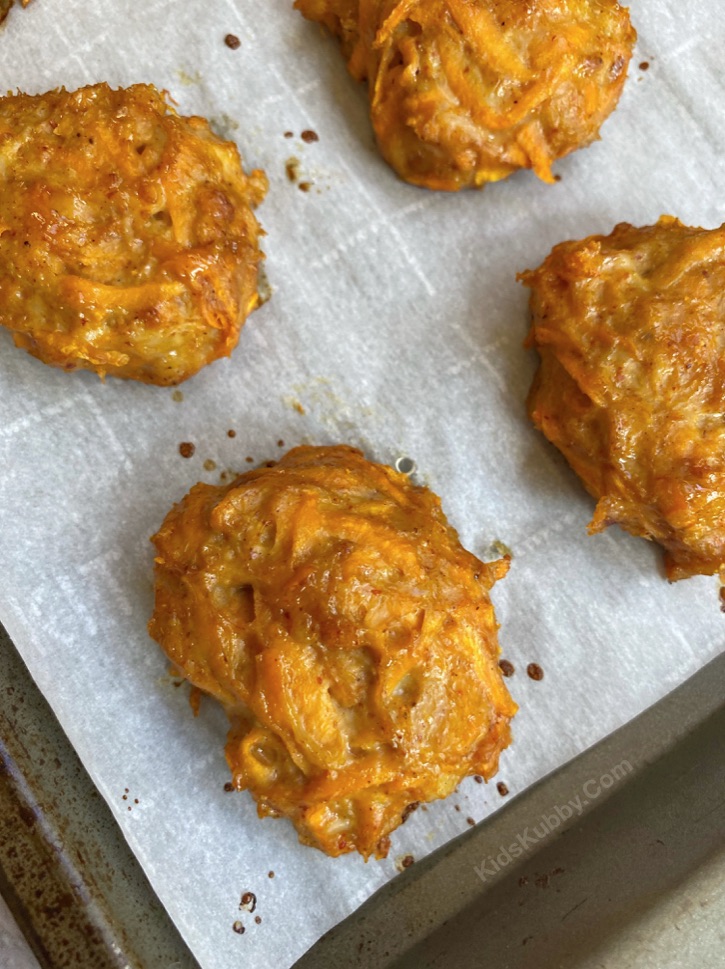 Double The Recipe & Freeze For Later
You can easily freeze these sweet potato chicken nuggets so that you always have a last-minute healthy meal ready on busy weeknights or for school lunch boxes.
Cook according to the instructions and then allow them to cool on the baking sheet for about 20 minutes.
Place the baking sheet in the freezer for 30 minutes or until they are solid enough to not stick together. You can also transfer them to a plate if the baking sheet doesn't fit in your freezer (you just don't want them touching).
Once the nuggets are slightly frozen, you can then freeze them together in an air tight container or freezer bags. Consider separating them out into the portion sizes that you would most likely be cooking at once.
Reheat them in the oven at 350 degrees for about 15 minutes or until heated through.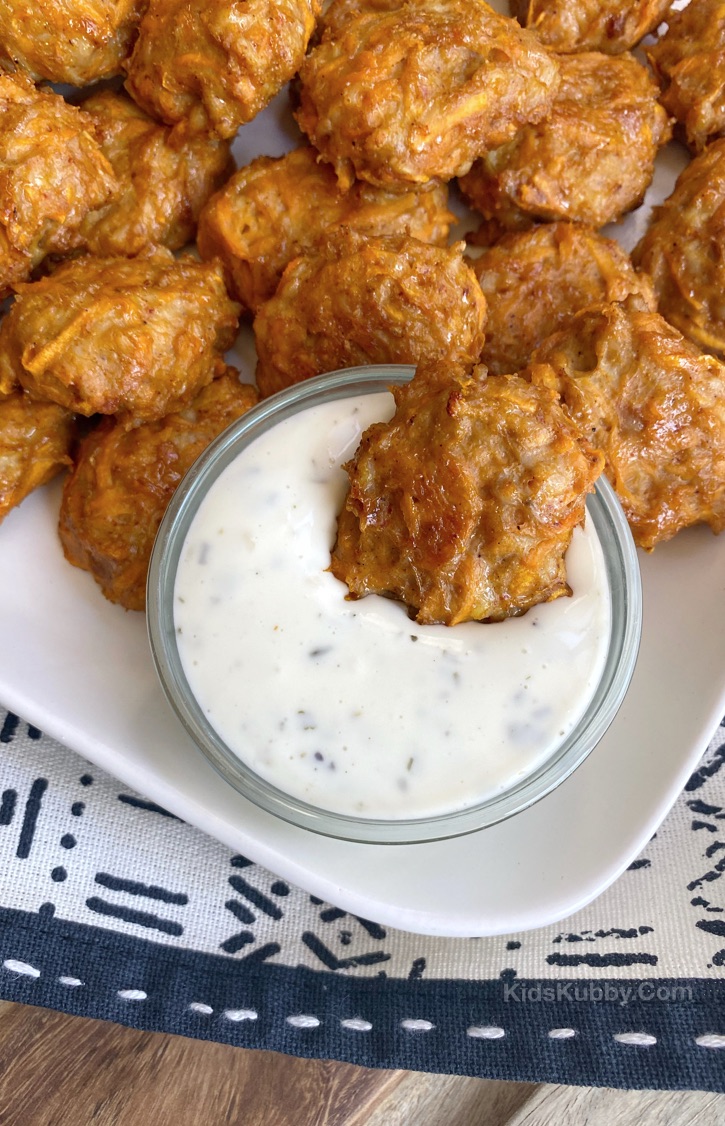 Baked Sweet Potato Chicken Nuggets (Easy & Healthy!)
Are you looking for easy lunch or dinner recipes for your kids? Your picky eaters are going to love these healthy sheet pan chicken nuggets! They are loaded with hidden sweet potato and are baked instead of fried. They make for a wonderful last minute meal or even after school snack idea.
Ingredients
1

lb

ground chicken

2

cups

uncooked shredded sweet potato

(about 1 large sweet potato)

3

tbsp

almond flour

*see notes

1

tsp

salt

2

tsp

garlic powder

2

tsp

onion powder

1

tsp

chili powder

1/2

tsp

black pepper
Instructions
Preheat your oven to 375 degrees and line a large baking sheet with parchment paper.

In a large bowl, mix everything together until all of the seasoning is well incorporated.

Use your hands to roll the mixture into bite size pieces, and then flatten them a bit until they resemble a chicken nugget; place them evenly on your baking sheet (you don't need a lot of space in-between each nugget as they don't flatten or change shape as they bake).

Bake for about 25 minutes, flipping them over half way through.

Serve with your favorite dipping sauce! We prefer ranch dressing.
Notes
*You can use just about any type of flour for this recipe that you'd like, just be sure to keep the conversion in mind as all flours absorb moisture differently. If you're using coconut flour, I recommend cutting the amount in half, and I'd only use about 2 tbsp of regular white flour.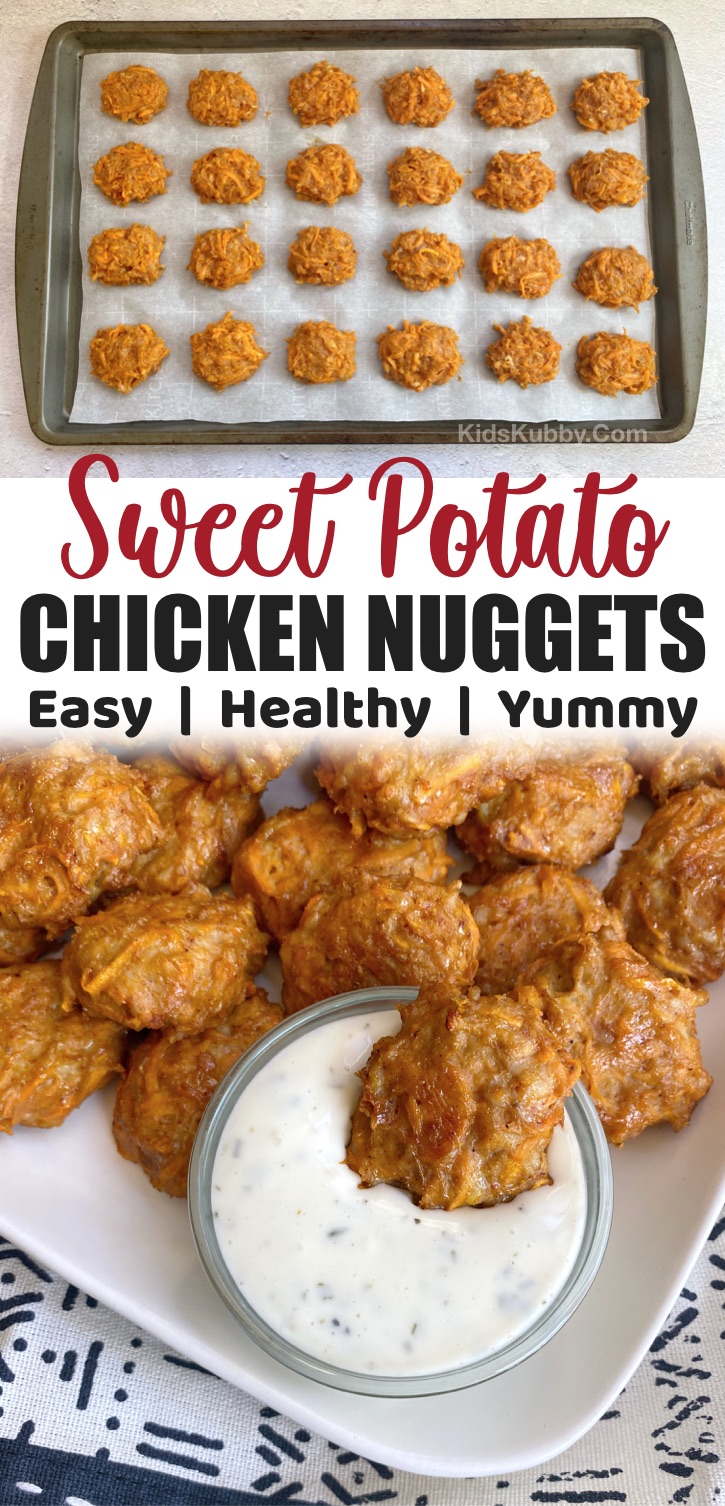 Leave a comment...