Balloons are such a simple and cheap party decoration that kid's love! They're great for decor and play. I've thrown elaborate parties with tons of organized games, only to have the kid's interest lost in the balloons! Kids are a lot simpler than we think, and with a little bit of creativity, we can throw them a party they'll never forget using just plain old balloons, cake, and presents. Here are some of my favorite balloon decoration ideas:
This idea adds a little bit of charm to any party: Stake your helium balloons throughout the yard for an enchanting whimsical effect!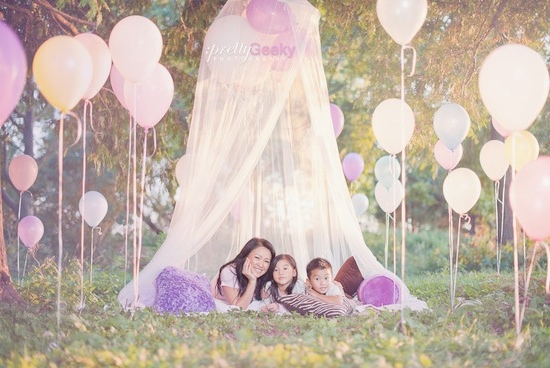 This is an easy yet striking balloon decoration without helium: Pin balloons upside down to the ceiling in a large bunch over the party table! This is such a effortless idea that will easily become the main focal point of the party.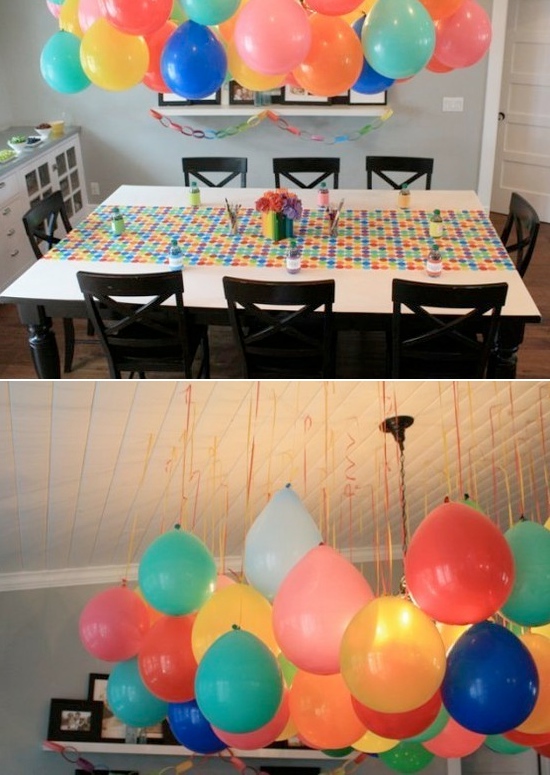 Start your party off right by creating an escalating walkway of balloons leading to the front door: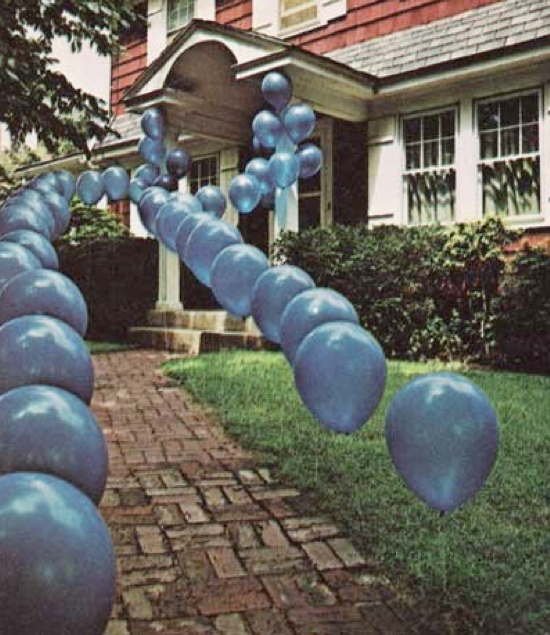 Construct a balloon backdrop by covering an entire wall with balloons. This would look fab behind a dessert bar or even a photo booth: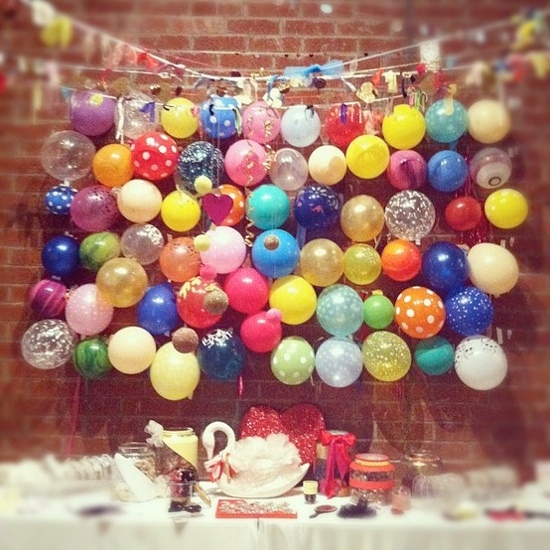 Make each party goer feel special with their own helium ballon attached to their chair: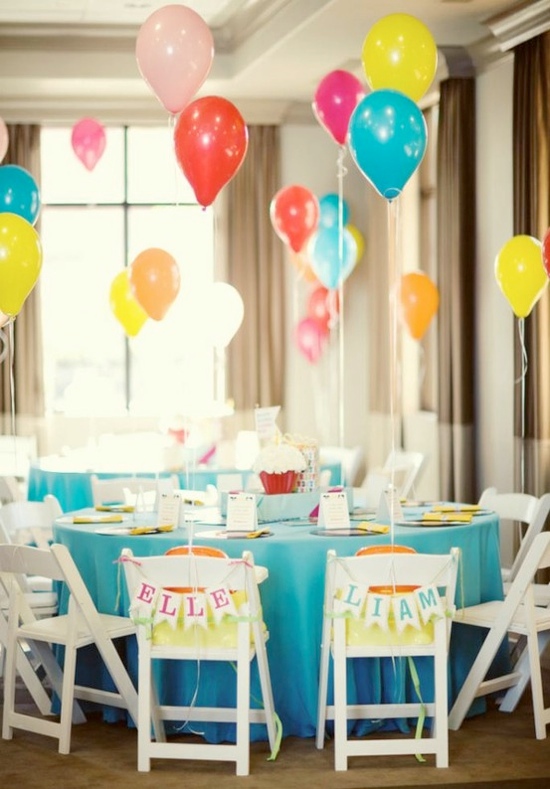 Balloon Animals! Use tissue paper and double sided tape for their features so it doesn't weight down the balloon: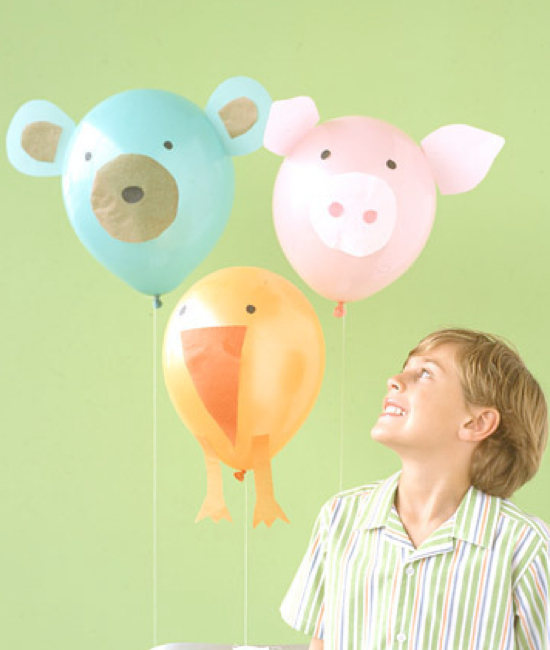 This is a festive wall decoration and kid's game, all in one. Follow the link below to see how: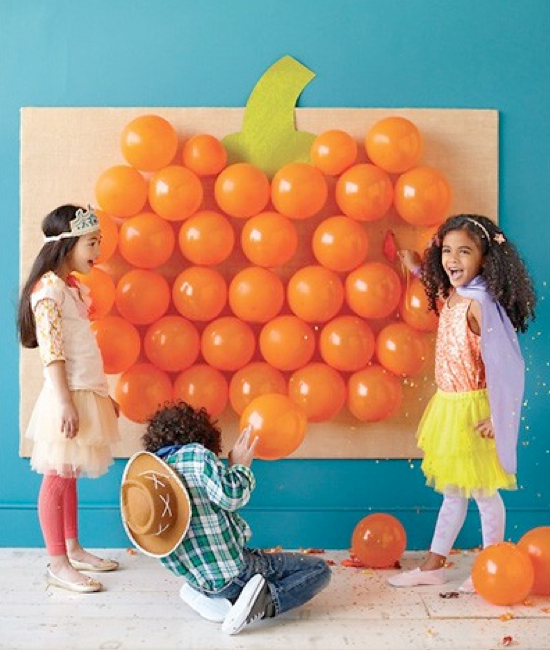 Fill clear balloons with confetti or glitter! For an extra added touch to your balloons, consider using other string options as opposed to party ribbon. Or, you can decorate your ribbon with small pieces of paper, mini pompoms, or anything else that won't weight it down too much: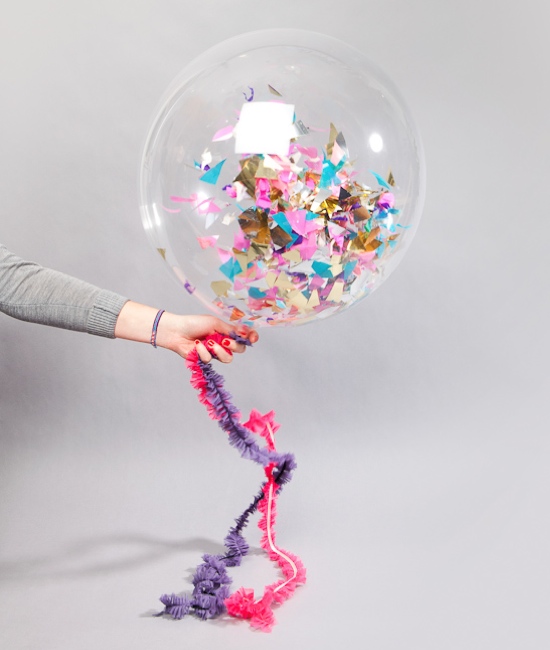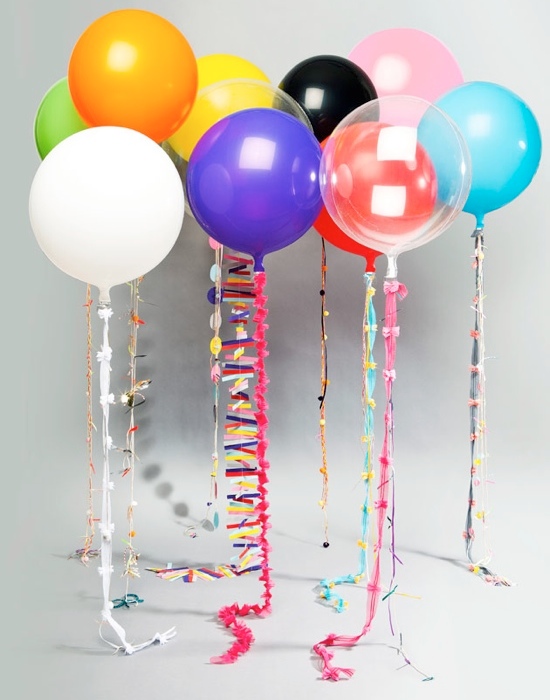 Ice cream cone balloons! A sweet idea for any party, especially over the dessert or cake table: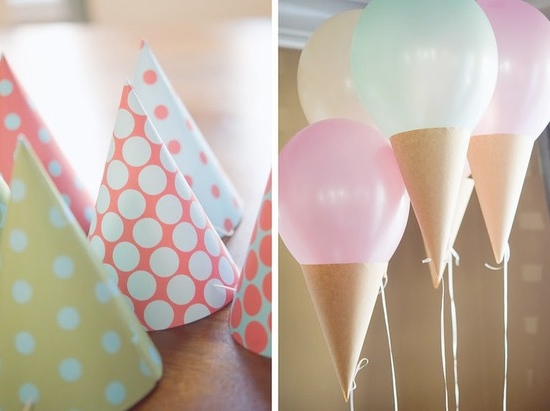 A creative balloon decoration idea for a girl's party: Flower Balloons! I love the idea of hanging them outside or attaching them to a fence. You can also stake them in the garden: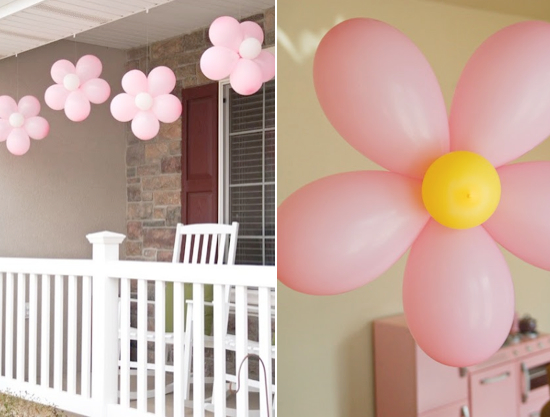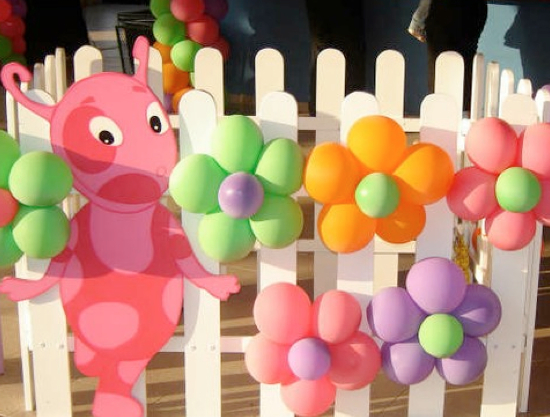 Large number balloons make it easy to find the party and set the tone for something extraordinary!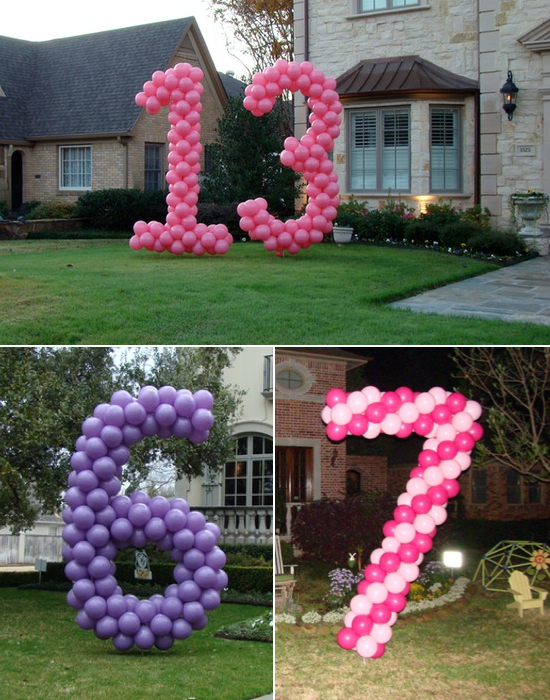 Leave a comment...