Are you looking for a few simple activities to keep your kids busy during quiet time? Check out these fun activities that take little to no prep time to put together!
Have your little ones transitioned from nap time to quiet time or maybe you just need a couple of minutes to yourself? You need some quick go-to activities that will keep your kids entertained while you have a moment of quiet. I've put together a list of quiet time activities that my kids really enjoy that not only keep their attention, but also take very little time to set up. Whether your kids like coloring, reading, or building with blocks, this list has it all!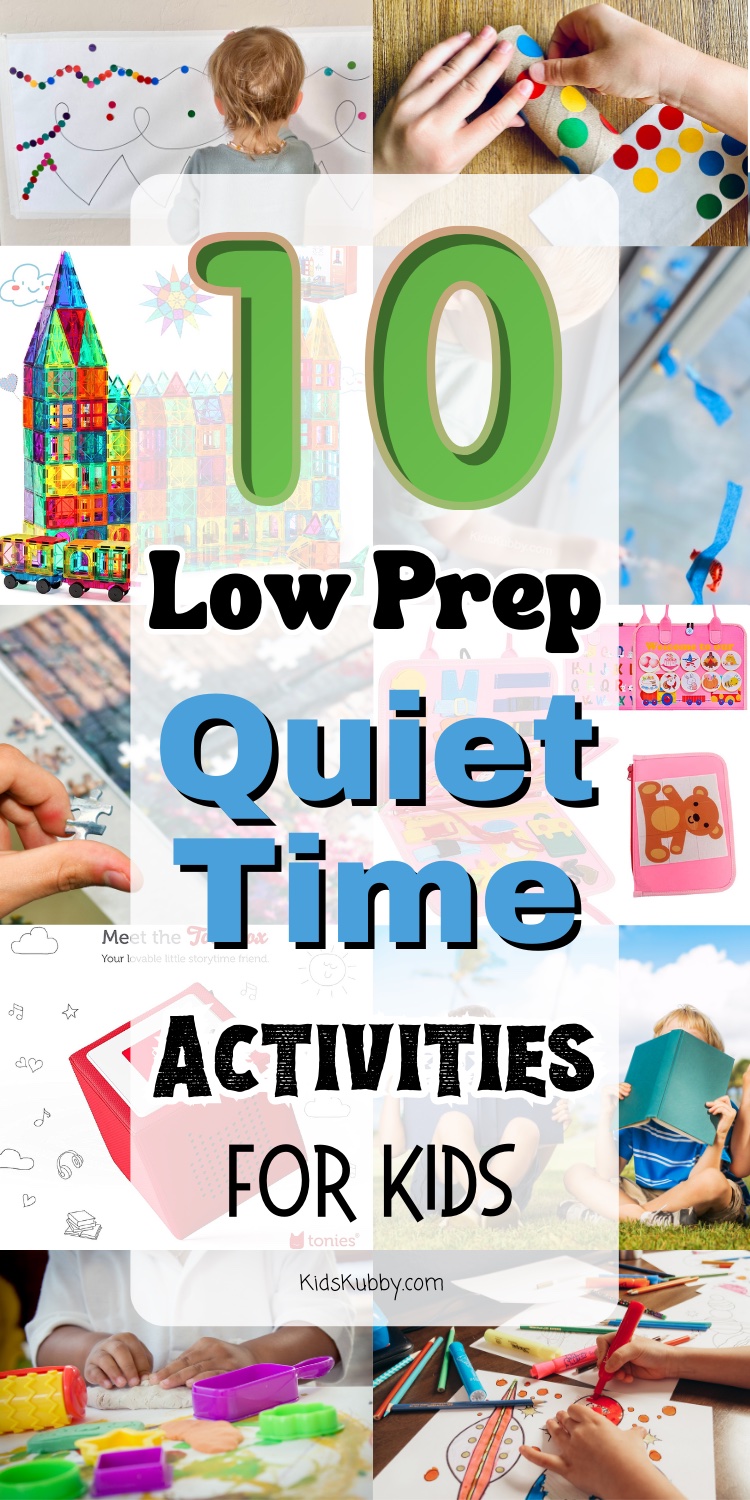 Ok, we've all had those days where things get a bit too wild and crazy and all we need is 10 minutes of quiet time to reset our mood. While TV time is always easy, it's not always the answers especially if you're trying to limit screen time. I love these quiet time activities because they are so simple to set up, mess free and kids stay focused on them for more then 2 minutes! Plus all of these fun activities are screen free time for kids!
✦✦✦✦✦
1. Sticker Lines
Sticker lines are one of my favorite activities. They are great for fine motor skill practice and can be used for color sorting, shape recognition and so much more! The simple act of peeling stickers and putting them on the lines help strengthen little hands and increase hand eye coordination! Find the full Sticker Line Tutorial here! Pro-tip create a small version of Sticker lines to take with you to restaurants or on an airplane!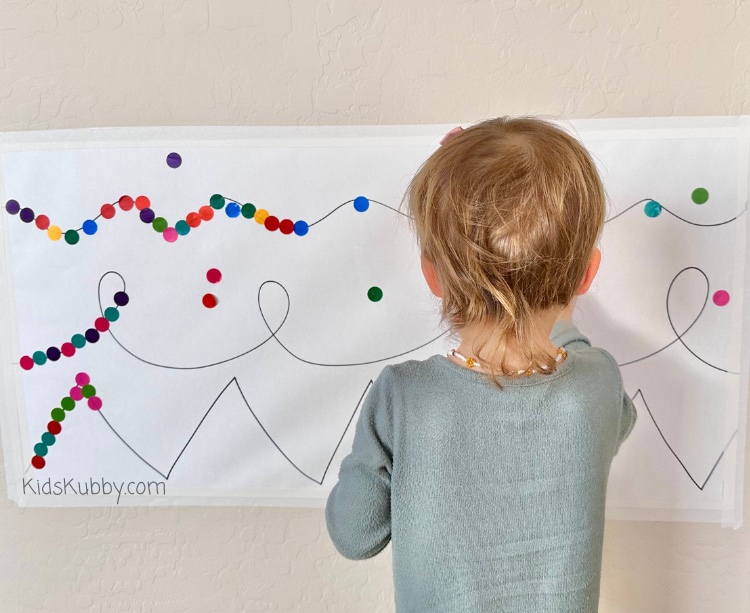 2. Coloring
Coloring is one of the best no prep quiet time activities ever! I bet at any point, you can find at least 5 coloring books in your house and a whole gallon size bag of crayons. Put your little ones to work creating beautiful coloring pages while you have a few minutes of quiet time to hear yourself think! I love when kids color because they use their imaginations. Coloring is so much more than just crayons on paper. It's an entire story that your kids can create on every page.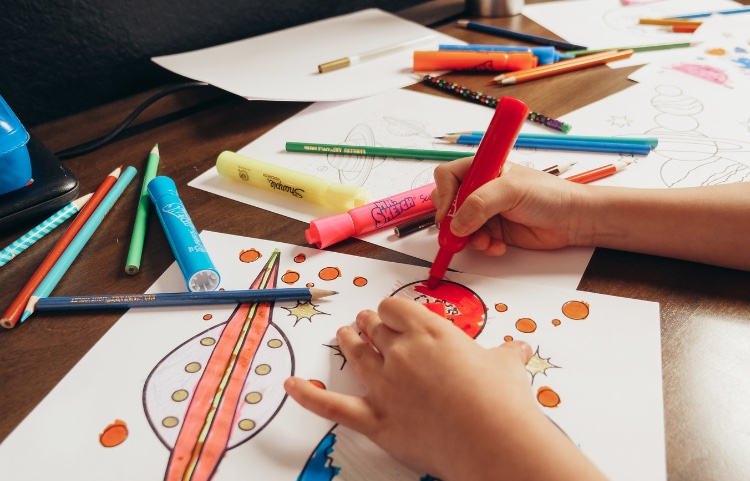 3. Reading Time (Or Picture Books for Young Kids)
If you have elementary age kids, reading time is a great quiet activity. They can get immersed in a book while having a bit of down time from what I'm sure is a crazy schedule. Plus kids that read at home are exposed to around 50% more words than they hear in day to day conversations! 🤯 Reading time is also great for toddlers and preschoolers too! Even though they cannot read yet, they can look through all the pictures in their age appropriate books! Create a stack of books for your toddler to look through during their quiet time. You can even tell them to set the ones aside that they would really like to read with you after quiet time!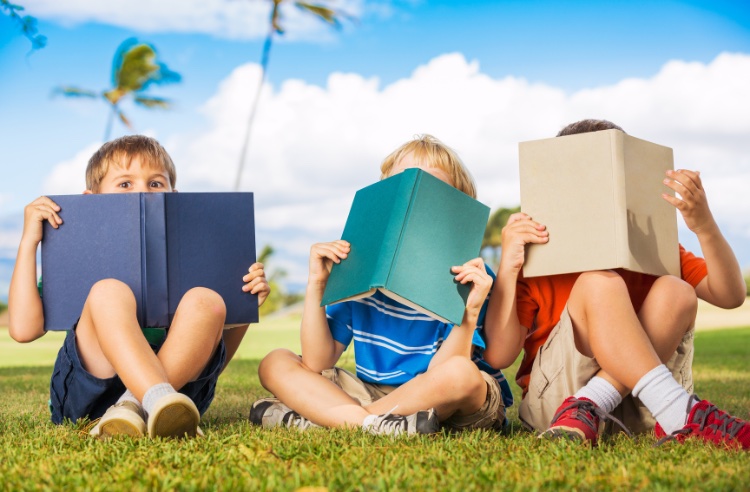 Dolly Parton's Imagination Library will send each child age 0-5 years old a book each month for free! Sign up here for this amazing free book program!
4. Puzzles
How fun are puzzles? This is a great way to keep your kids engaged during quiet time with a nice and calm activity of kids! Head to the store with your kids and let them pick out several fun puzzles. Make sure to buy different levels of difficulty depending on the age of your kids! When quiet time rolls around each day, your kids can work on their puzzle. It might even be fun to frame all the puzzles your kids complete for a fun puzzle collage on your playroom wall.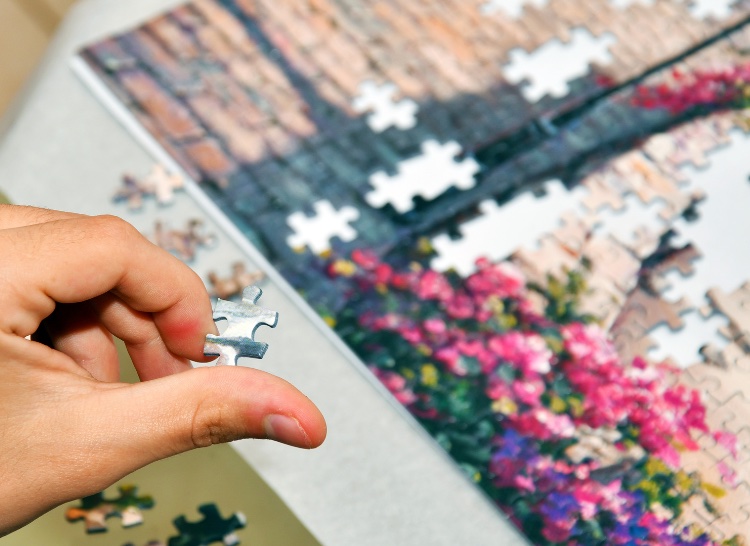 5. Toilet Paper Roll Color Sorting
If you've been following Kids Kubby for a minute, you know how much I love dot stickers. These sticker are so versatile and can be used in so many different activities for kids. Toilet Paper Roll Color Sorting is a fun and easy way to teach kids to recognize their colors. In 2 minutes you can set up a quiet time activity that will keep your kids busy for at least 10 minutes. Make this activity more challenging by adding numbers or letters for your kids to match. Check out more details on Toilet Paper Color Matching here!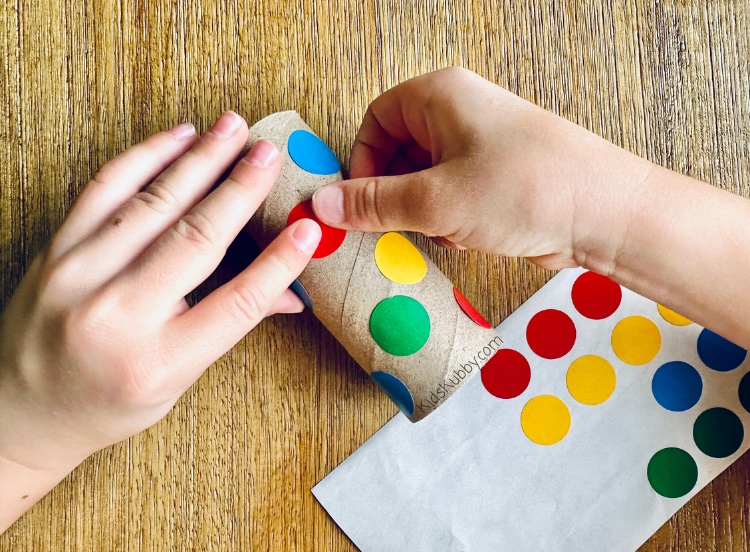 6. Animal Tape Recue
This fun and simple idea is not only great for fine motor skills, it is also a creative way for young kids to learn their animals and colors at the same time. Check out the full instructions for the Animal Tape Rescue to create a fun and interactive quiet time activity for your kids!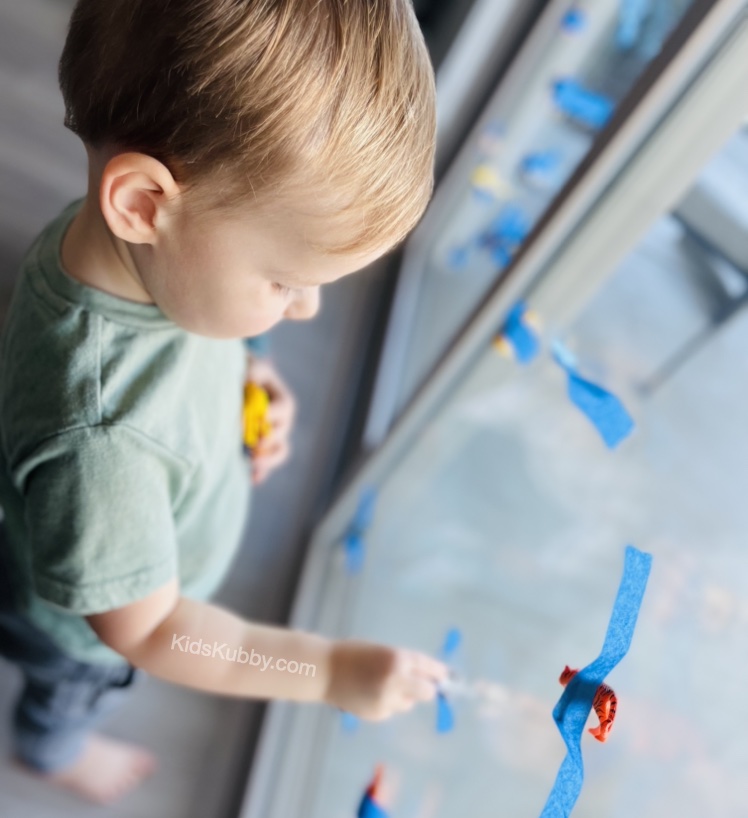 7. Busy Board Books
I think busy board books are one of the best inventions ever! They are the perfect fine motor skill toy for toddlers and are great for traveling because all the little pieces are velcro! Not only are busy board books engaging sensory toys for kids to learn and grow but they're also a great tool for parents to teach kids how to count and recognize colors and shapes. Awesome quiet time activity for toddlers and preschoolers!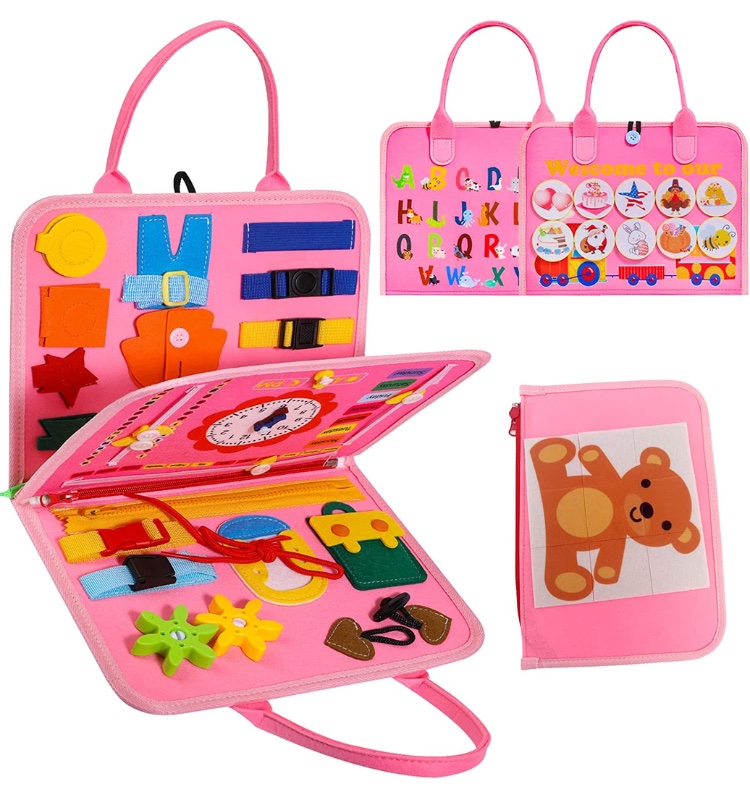 8. Play Doh
OK, I know I said mess free but what kids doesn't love Play Doh! I've seen my kids play quietly with Play Doh for an hour straight so I just had to include it on this quiet time activities list. Grab some kitchen utensils, maybe a couple of bowl and cups and let your kids go to town building and creating with Play Doh! There are tons of Play Doh sets that you can purchase and always have ready for a simple quiet time activity. No prep required!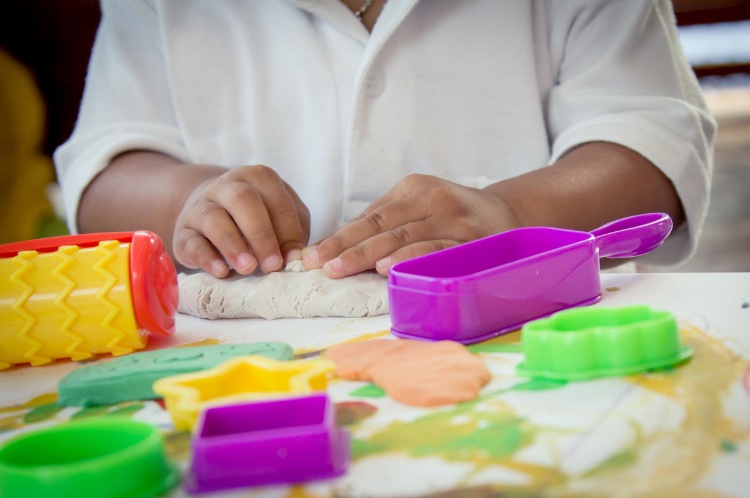 9. Magnatiles
I have yet to find a kid that doesn't love building with Magnatiles. My kids have created some of the most intricate castles and forts with our Magnatiles. This is a great quiet time activities because it allows for creativity and imagination while still staying calm. I also love that they are safe for toddlers as well as fun for older kids. Break out the Magnatiles for your next quiet time and see what your kids can create!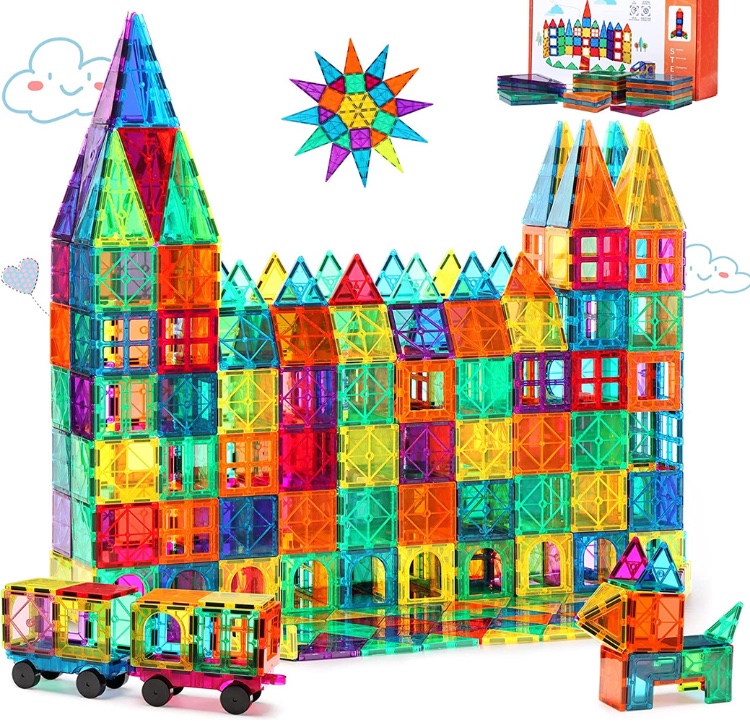 10. Tonies Box
I was on the fence about getting my toddler a Tonies Box but boy I'm so glad that I did. This fun little contraption has entertained my daughter for hours! Each little figurine contains about an hour of songs and stories for your kids to listen to. This fun music box is really a great quiet time activity because your kids can choose exactly what they want to listening to and you can have the satisfaction of knowing that this is a screen free, no internet activity for kids. I bought my Tonies Box and all the acceceries on Amazon.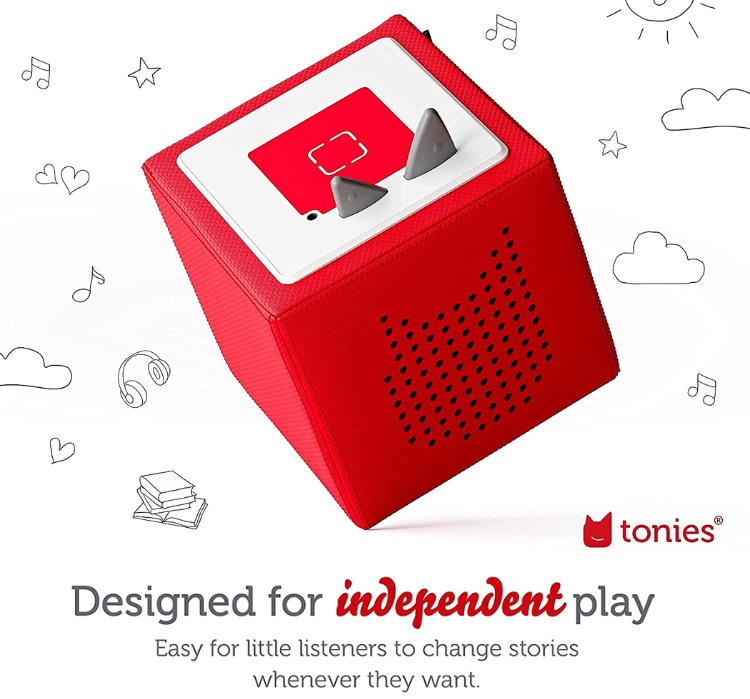 No matter what your kids love to do, one of these low prep quiet time activities are sure to keep them entertained!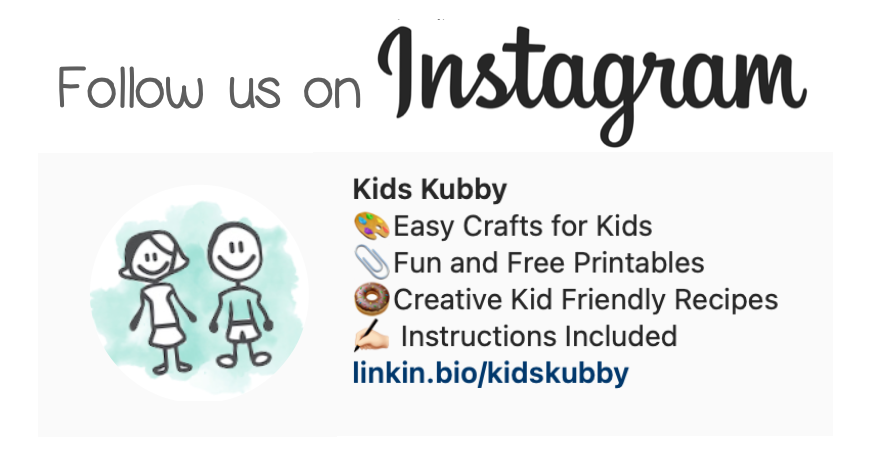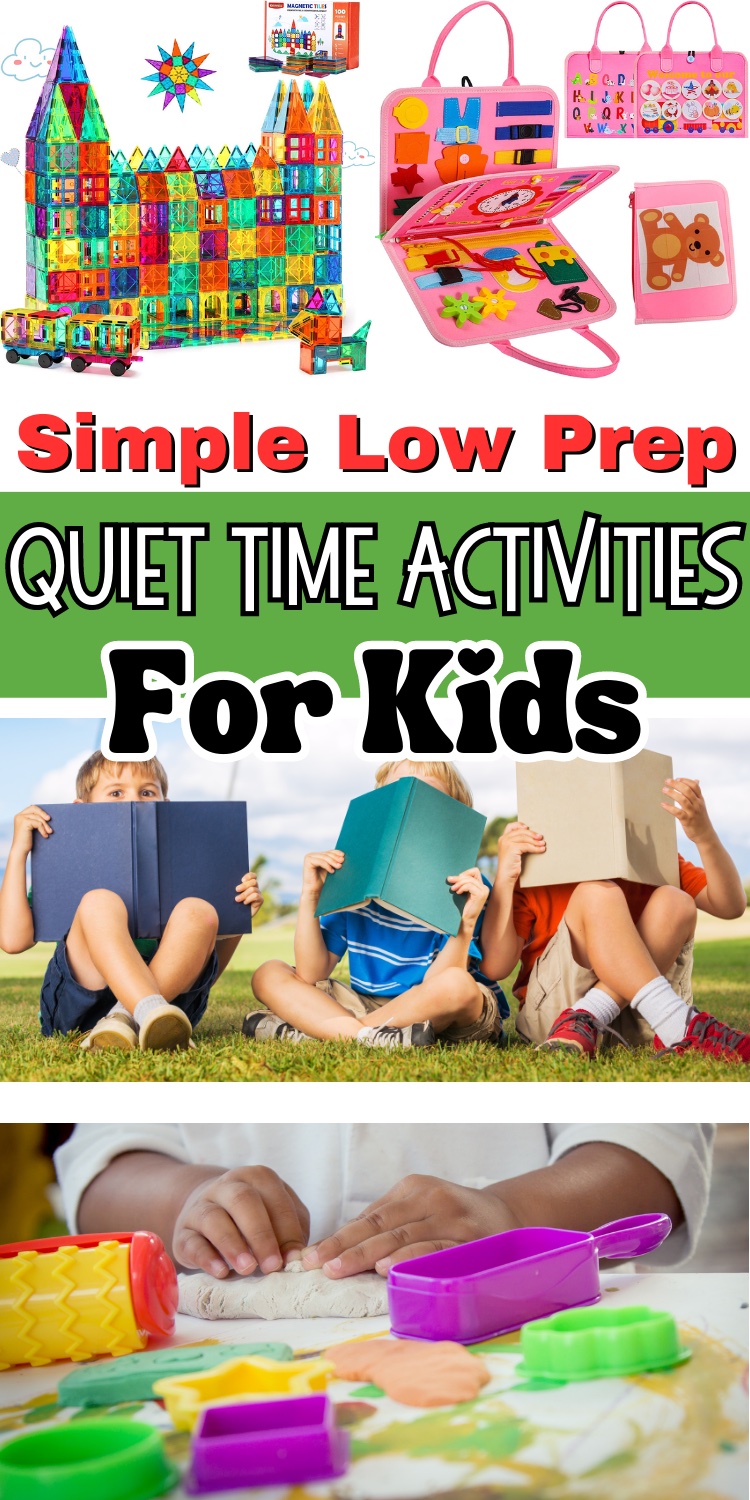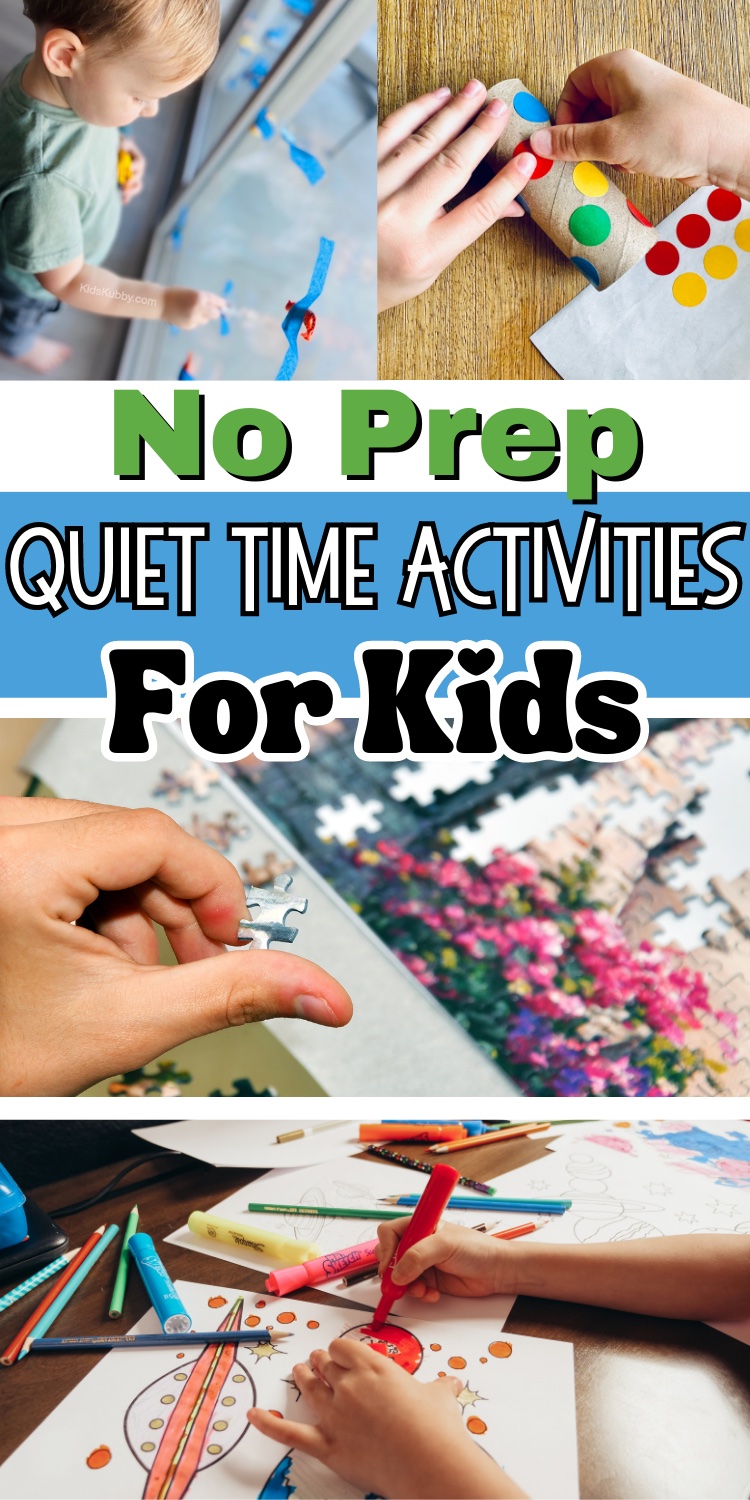 Leave a comment...