As with many, Fall is my favorite time of the year, and I think pumpkin desserts and recipes play a big role in my love for the season. It's strange how we only celebrate this amazing fruit during the Autumn season. If I had my say, I'd be spreading pumpkin butter, drinking pumpkin lattes, and eating pumpkin bread 12 months out of the year. I'm always on the hunt for easy pumpkin recipes, and here are a few that I'm dying to make. You might also like these Unique Apple Dessert Recipes.
1. Pumpkin Cheesecake Mousse
Those 3 words together already have my mouth watering, and apparently it's a healthy pumpkin recipe that's low in calories with added fiber and protein. This sounds like a yummy fall dessert that won't have you feeling like a dump truck.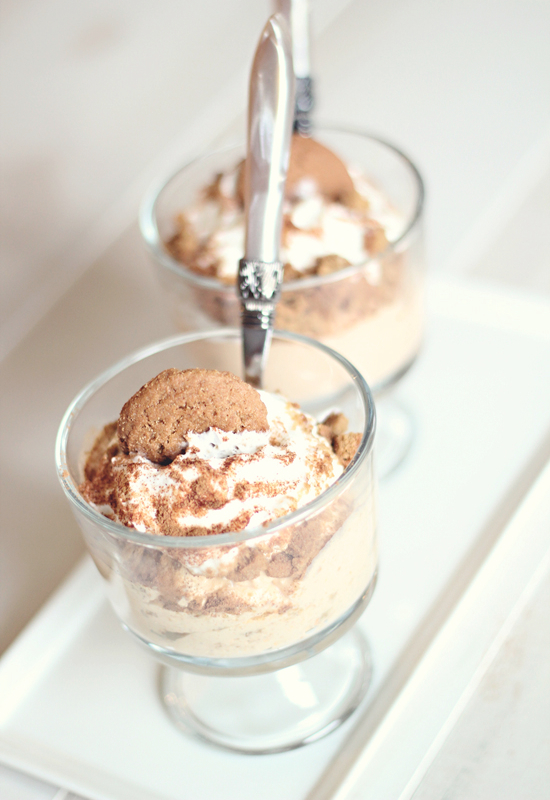 2. Pumpkin Roll
Is this a dream come true? Moist pumpkin bread wrapped around a cream cheese filling. Yes, I think it is. This pumpkin dessert is sure to be a hit at the annual holiday party. The inspired baker, Megan, gives us step-by-step instructions on how to make this amazing treat.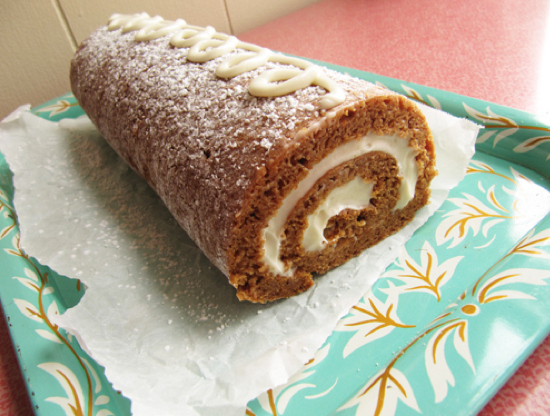 3. Pumpkin Donuts
Although probably not the healthiest of treats, I wouldn't mind indulging in one of these with a nice cup of steaming hot coffee. They are fried and then covered in a yummy buttermilk glaze. Oh my!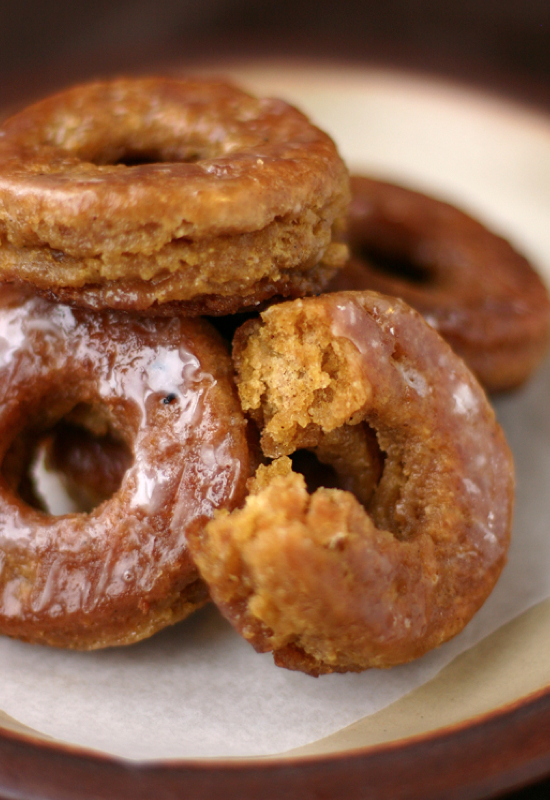 4. Buttercream Pumpkin Bread
Pumpkin bread topped with a salted caramel drizzled buttercream. This recipe makes me so excited for all of the delicious recipes that fall brings. She makes the bread very light a fluffy, making the frosting melt in your mouth.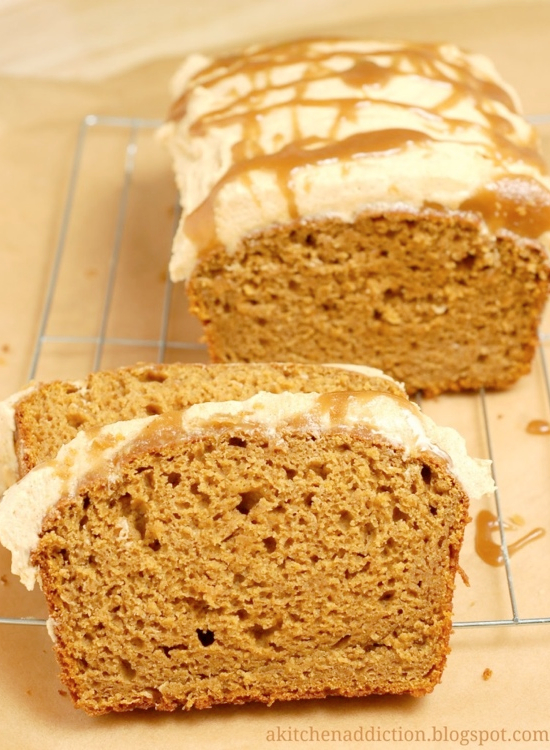 5. Pumpkin Dump Cake
This is made just like a casserole by dumping your ingredients into a baking pan and letting them all melt together into a heavenly pumpkin confection. Top it with ice cream for the ultimate savory treat.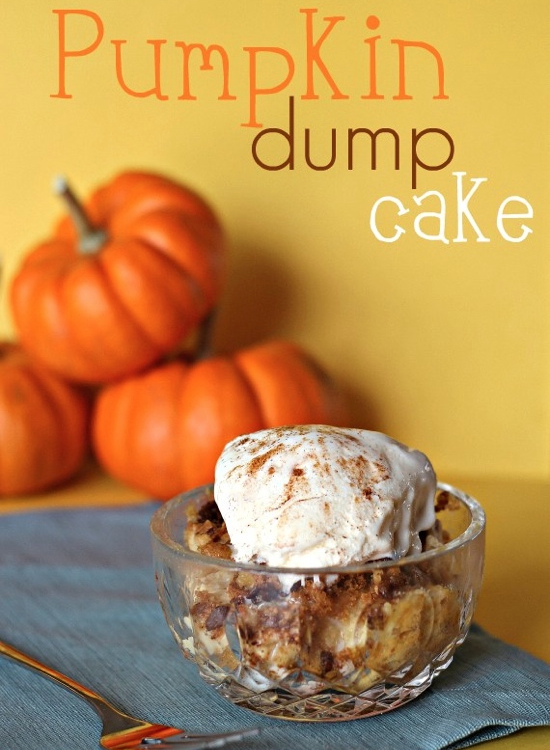 6. Pumpkin Gingersnap Parfaits
Gingersnap cookies give this easy pumpkin recipe a little kick. As a child, ginger was an ingredient that I stayed leery of, but have really come to appreciate it's unique and intense flavors. It pairs perfectly with all of the exciting spices of the holidays.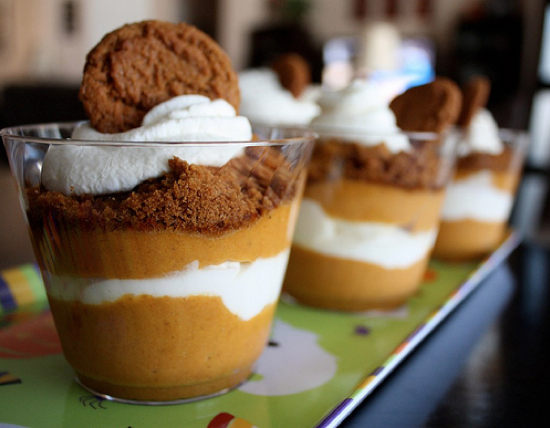 7. Pumpkin Snickerdoodles
Rolled in cinnamon and sugar, these soft and chewy Snickerdoodles are kicked up a notch with the addition of pumpkin puree and spice. This easy recipe would be perfect for an after school treat or wrapped up in cellophane bags as holiday party favors or gifts.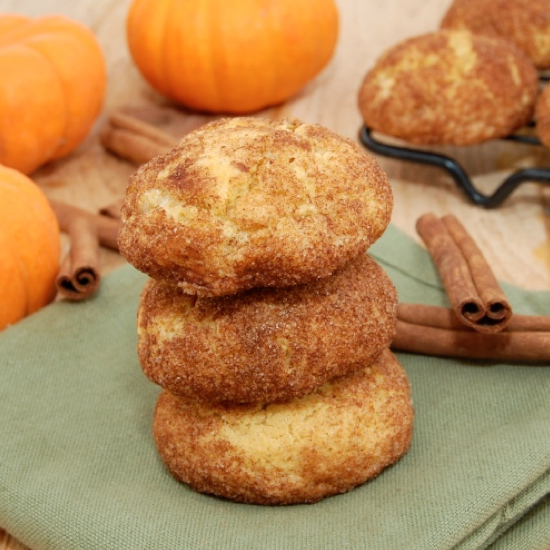 8. Pumpkin Poppers
Although these look like mini donut holes, they're actually baked in a mini muffin pan, rolled in butter, and then plunged in a sugar and cinnamon coating. This recipe is so easy, and I love the small portion sizes; perfect for a party or coffee break snack.
9. Easy Pumpkin Pancakes
Now, this is the breakfast of champions. My family is big into creating new and exciting pancake recipes. I've thrown just about everything into pancake batter, but I've never tried a pumpkin pie pancake recipe. It's that time of year, so I'm adding this to my breakfast shopping list!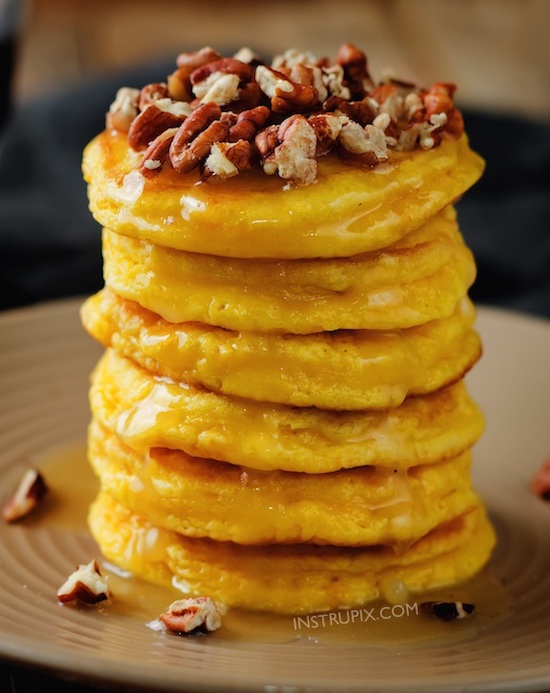 10. Pumpkin Butter
This sweet thick spread can easily spice up your entire menu; everything from toast to ice cream, yogurt or granola. You could even use cute little canning jars and gift tags to create individual holiday gifts for your friends, office, or family.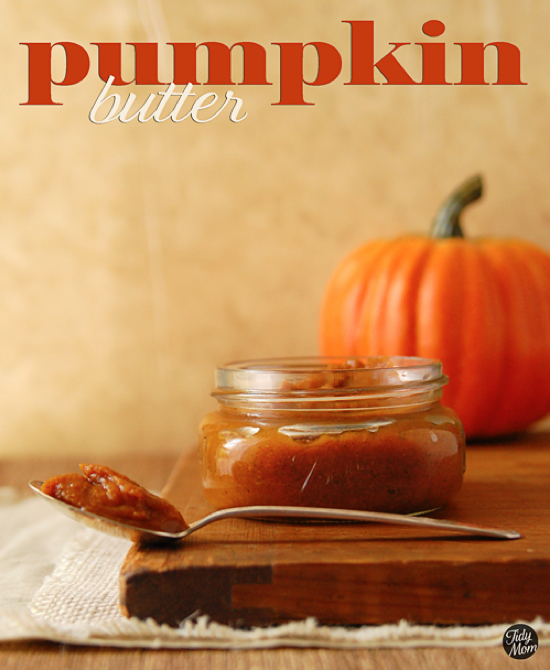 If you love everything Fall related like me, you're also going to love these adorable Acorn Donut Holes!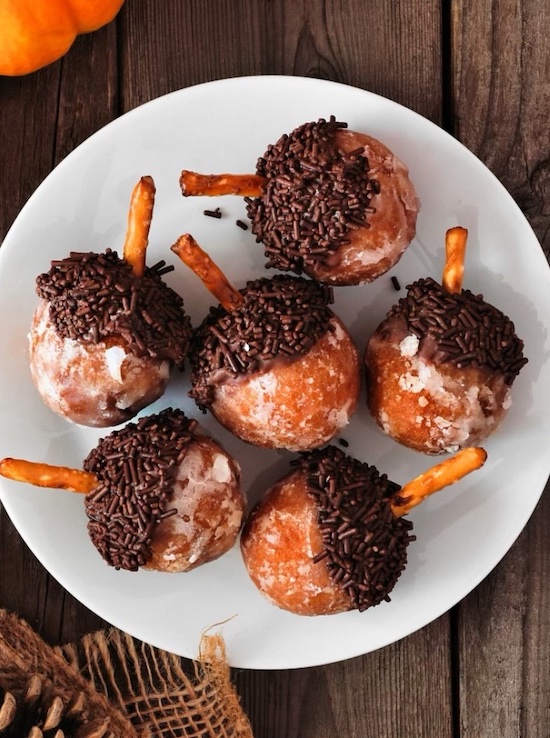 Leave a comment...