Bring the front door of the refrigerator to the kid's room with a DIY magnetic wall! I found this brilliant idea on an awesome party and lifestyle blog called Oh Happy Day, and couldn't resist sharing it. This project is definitely on the list for my next kid's room projects. I'm almost thinking about scrapping the chalkboard wall for a magnetic wall board – less mess!
Not only is this fun, but I think it's a great learning tool. They can play, learn to spell, count, and colorfully decorate their room all at the same time. For older kids, it would be a great space to hang photos, drawings and notes. If you don't want it to be quite so permanent, you could also use a smaller piece of sheet metal, frame it, and then securely hang it on the wall.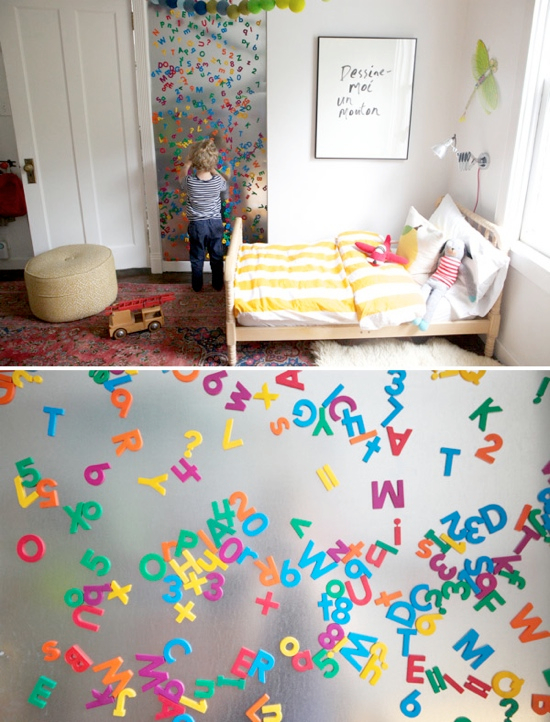 Materials Needed
Sheet metal
card board
nails
hammer
drill bit
alphabet letters (and other fun magnets if you want!)
With such simple materials, this project is super cheap and fun to make for any room. Just hop on over to Oh Happy Day for the full tutorial and lots more pictures!
Leave a comment...