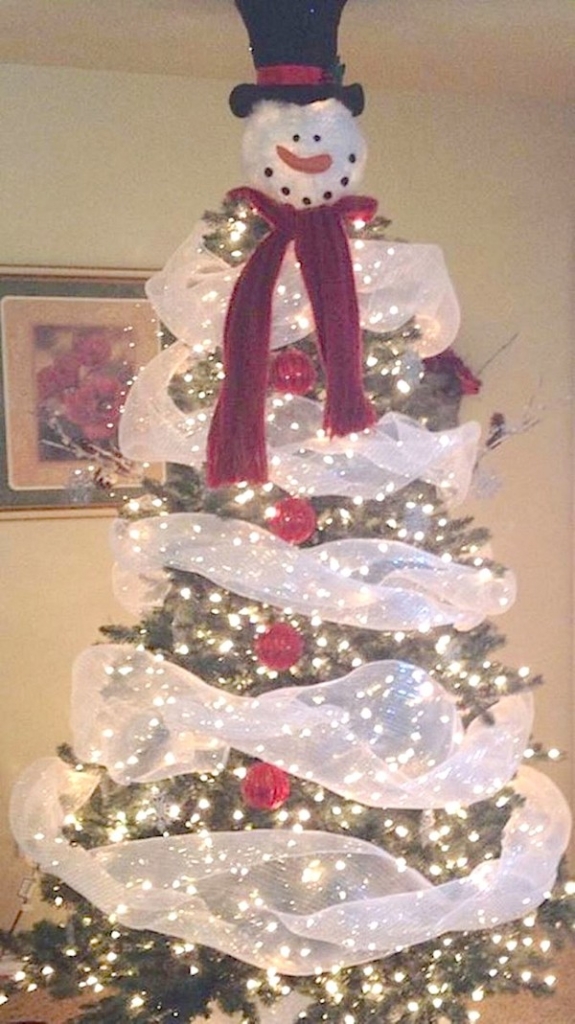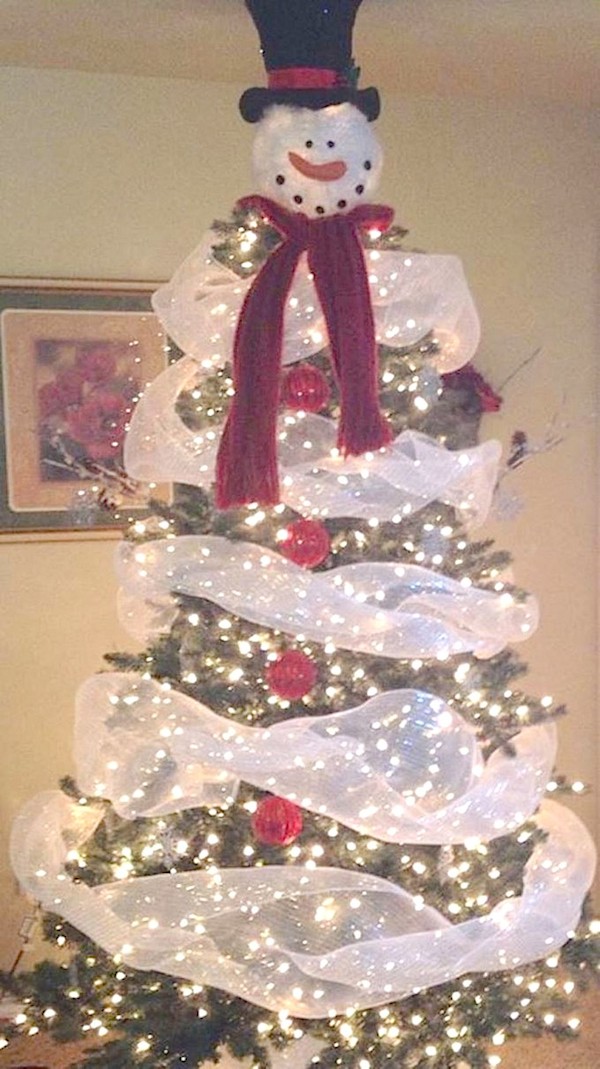 I don't know about in your house, but in mine, I have an "adult" tree and a "kid" tree. This somehow relieves a lot of stress on my part because it allows the kids to decorate their tree however they'd like, even if they want to put all of the ornaments at shoulder height only (which I will still fix while they're in school). But, even if you only have one tree, I've found a few christmas tree decorating ideas that I think both kids and adults will love! And the best part is, they're all super easy.
It doesn't get any easier than this snowman tree! Wrap white garland around the entire tree, and top it with a snowman head christmas tree topper (this can easily be made with a styrofoam ball with a stick in the bottom to keep it sturdy in the tree). You can also purchase the snowman head with a hat on
Amazon.
If you happen to have a white Christmas tree, this is the easiest and definitely one of the cutest ways to decorate it! All you will need are a few snowman accessories to pull it off. I love the addition of the ice skates in front of the trunk.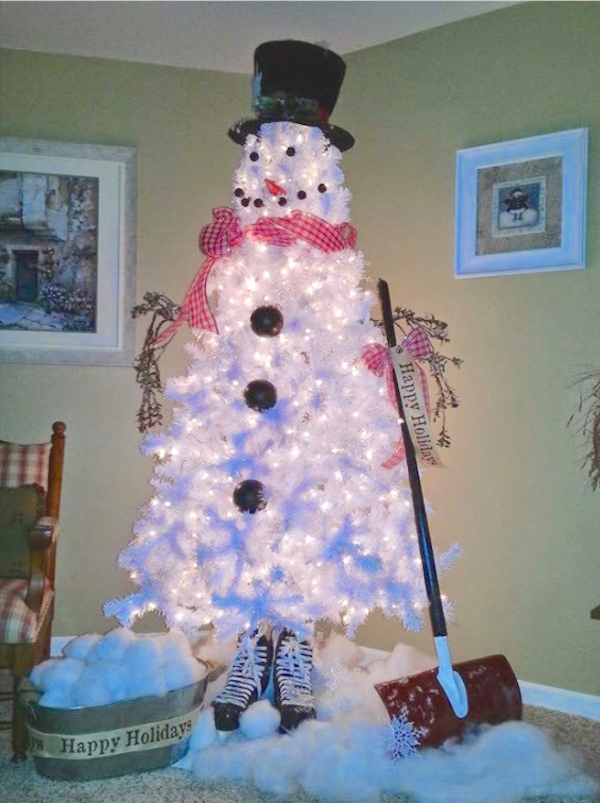 How adorable is this penguin tree!? It's not only cute, it could seriously be put together in no time at all. The bill seems like the biggest challenge here. I would use thin cardboard (perhaps from a cereal box), and then paint it yellow. The body, eyes and feet can be made with felt, or even paper.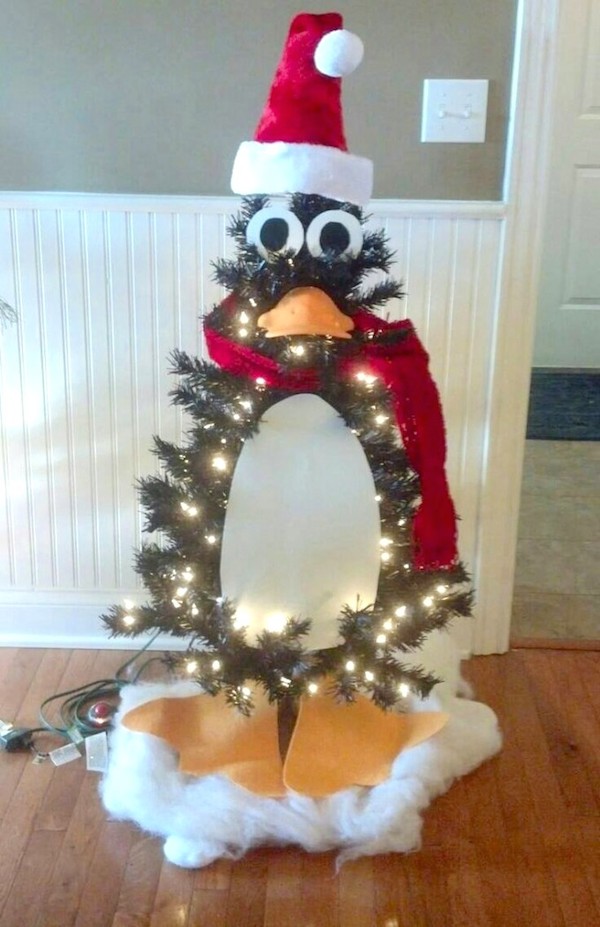 ---