Are you looking for healthy snack recipes with few ingredients?
Well, here you go! This easy and healthy apple cinnamon chip recipe only requires 2 ingredients: apples and cinnamon. Even your picky kids will love this simple snack idea, and they won't even realize they are eating something healthy. The natural sugars in the apples make them taste like a sweet treat.
Simply use a mandolin slicer to achieve the perfect thinly sliced apples. Line your freshly cut apple slices on parchment paper, sprinkle with cinnamon and bake at 200 degrees for about 2 hours.
Check out the full recipe and detailed instructions over at Instrupix.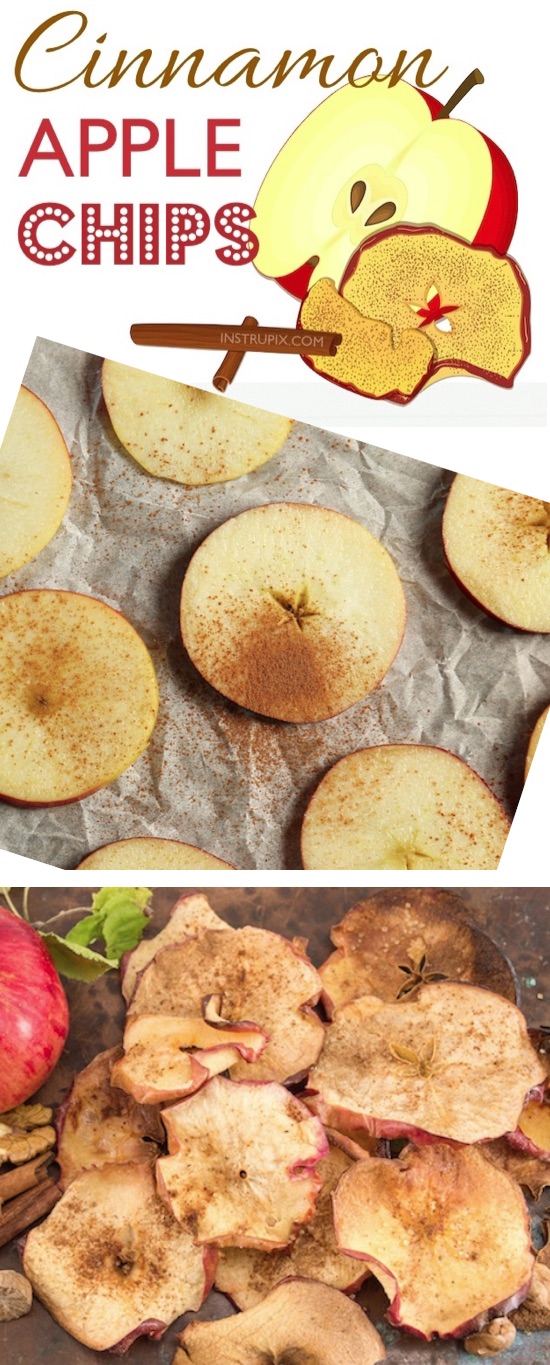 Leave a comment...