If you're looking for fun and delicious fall recipes, this easy pound cake has a hidden surprise that everyone will love!
This fall inspired treat is essentially a pound cake with a pumpkin surprise hidden in every slice, and topped with an amazing brown butter pecan icing. Although it looks pretty impressive, it actually quick and easy to make with simple ingredients and a pumpkin shaped cookie cutter.
This easy pumpkin dessert would be perfect for Thanksgiving, Halloween or any kind of family get together during the fall season. I think it would also be a fun gift idea for your neighbors, coworkers and friends. Who doesn't love pumpkin spice!?
Just hop on over to She Knows for the full recipe and instructions! You will find many more creative dessert recipes like this there as well.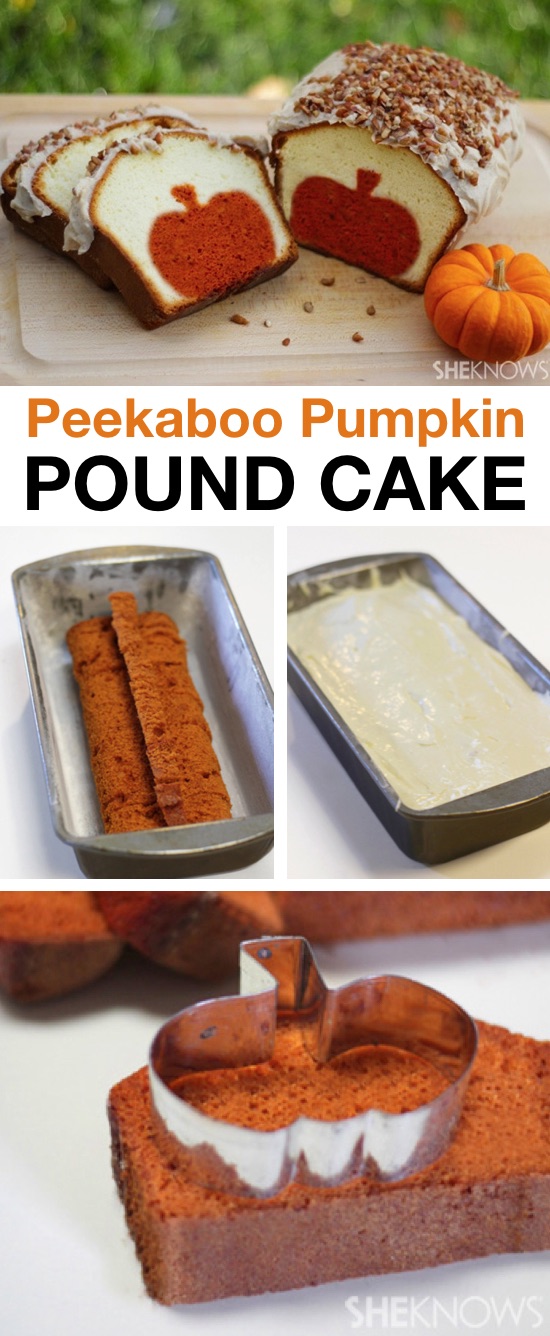 You could do this for just about any occasion or holiday with different cookie cutter shapes! Perhaps a tree for Christmas or a heart for Valentine's Day. Such a creative dessert idea!
Leave a comment...